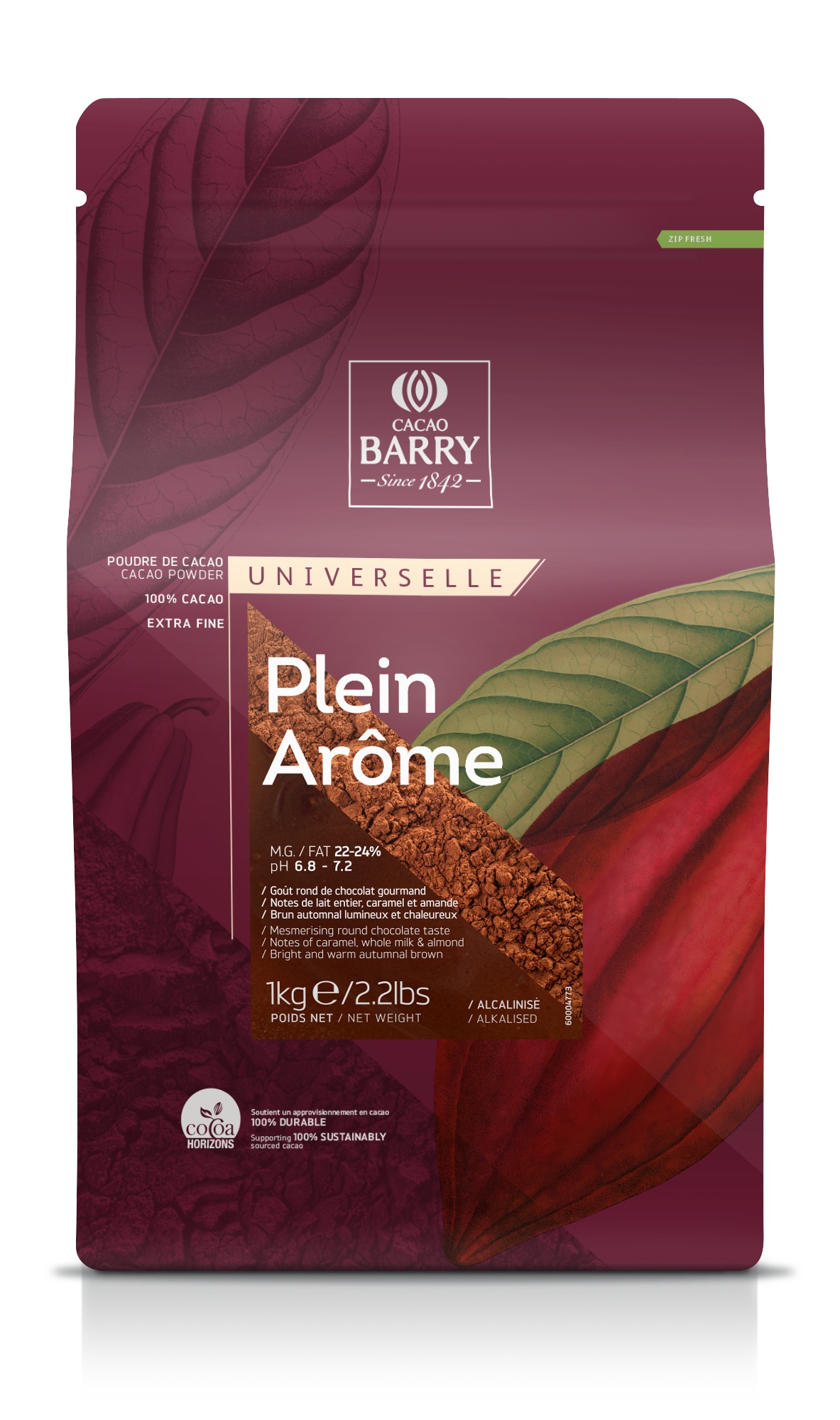 Cocoa powders
Plein Arôme
Pure cocoa products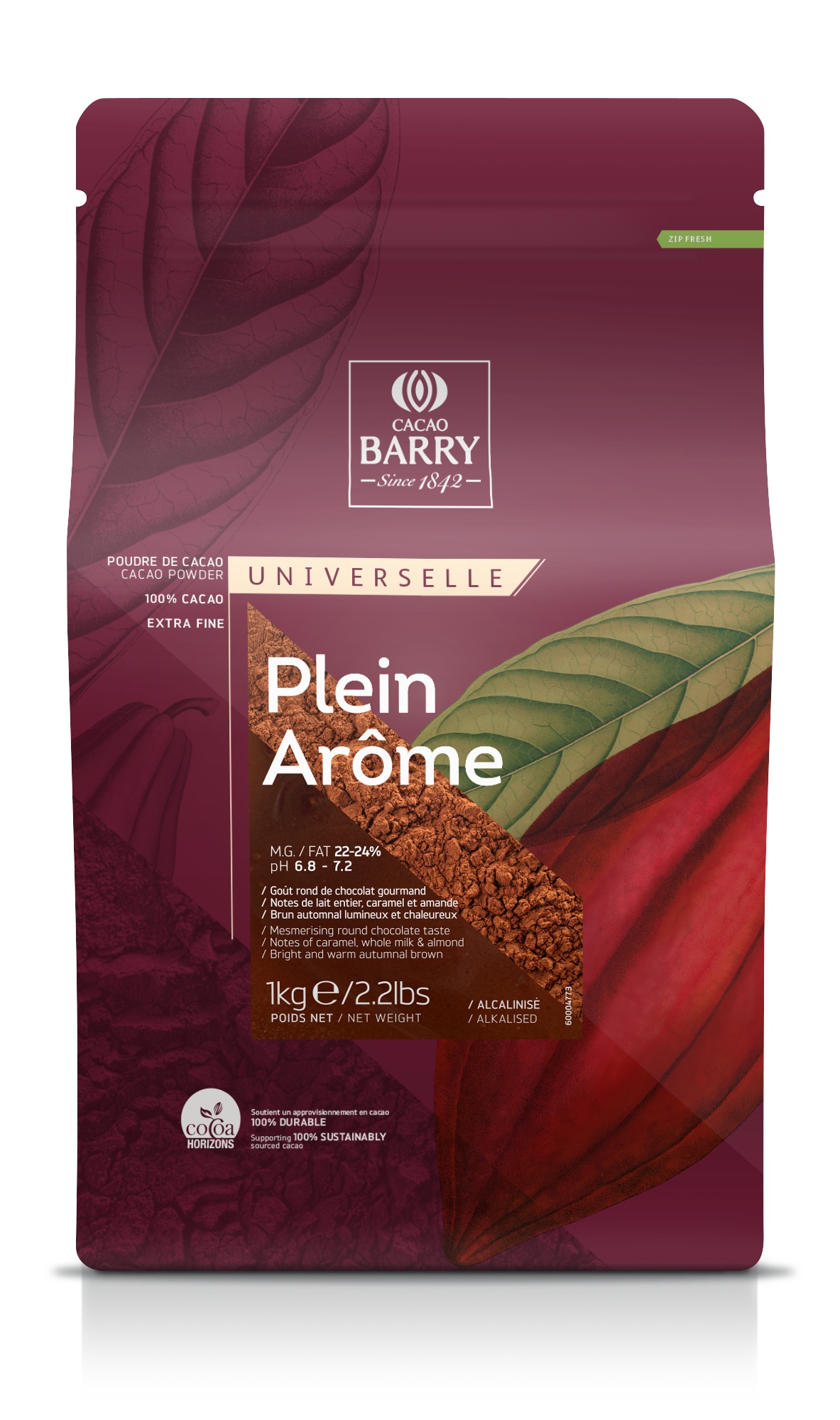 Description
One of Cacao Barry's iconic cacao powders, Plein Arôme stands out for its comforting and familiar flavour profile.

This 100% cacao powder reveals a mesmerizing round chocolate taste followed by caramel, whole milk & almond notes evoking the childhood chocolate cake.

These nostalgic notes combined with a bright and warm autumnal brown colour makes it the ideal ingredient in your recipes to indulge your consumers who seek flavours reminiscent of their youth.

Made from sustainably sourced finest quality West African beans, this very high-fat and light alkalised cacao powder is a great base for flavouring, colouring and texturing.

Suitable for a wide range of applications: brownie, cupcake, frosting, cookie, muffin, sponge cake, ice-cream, hot chocolate, spread, icing and more!