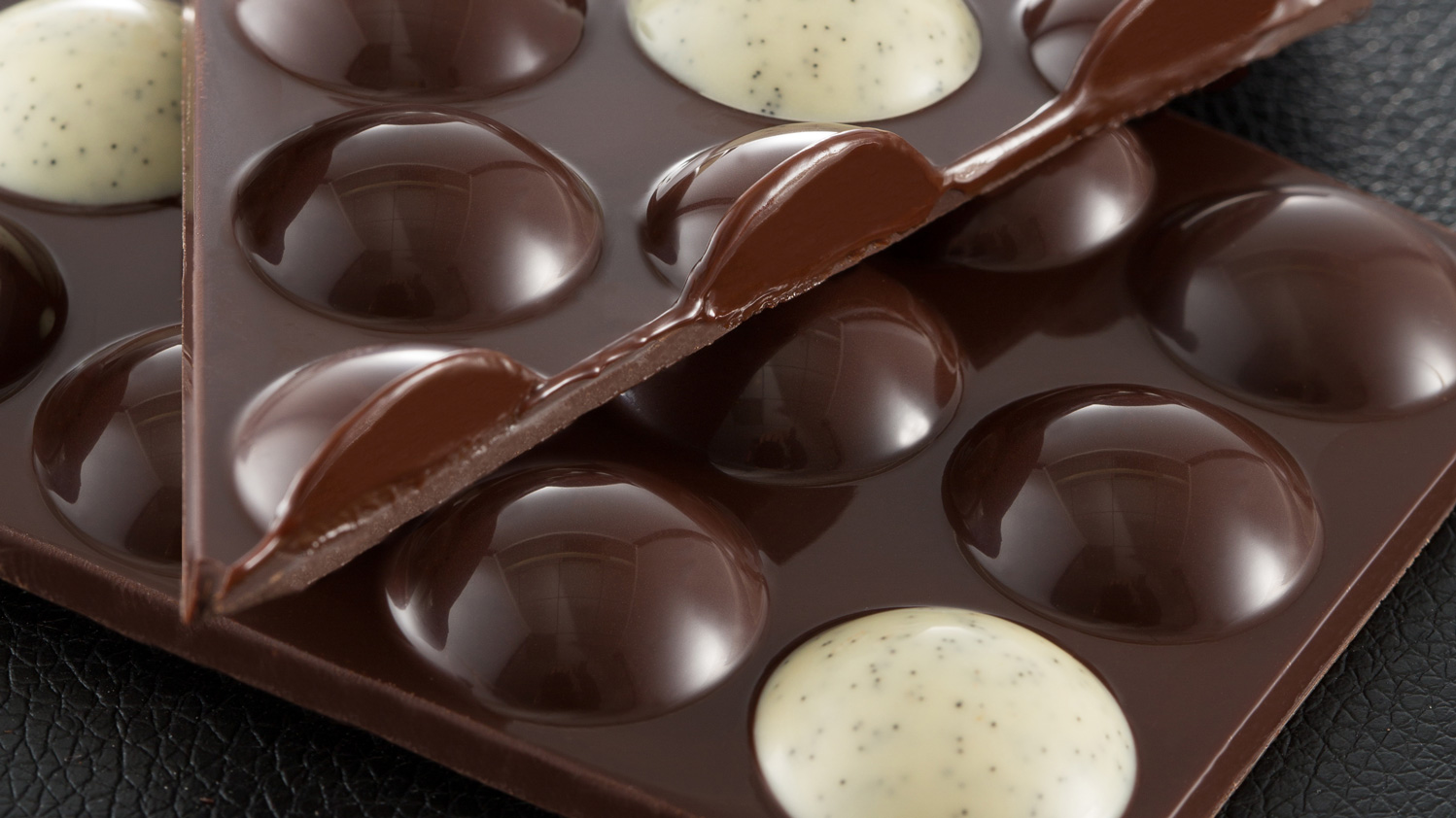 Used Cacao Barry products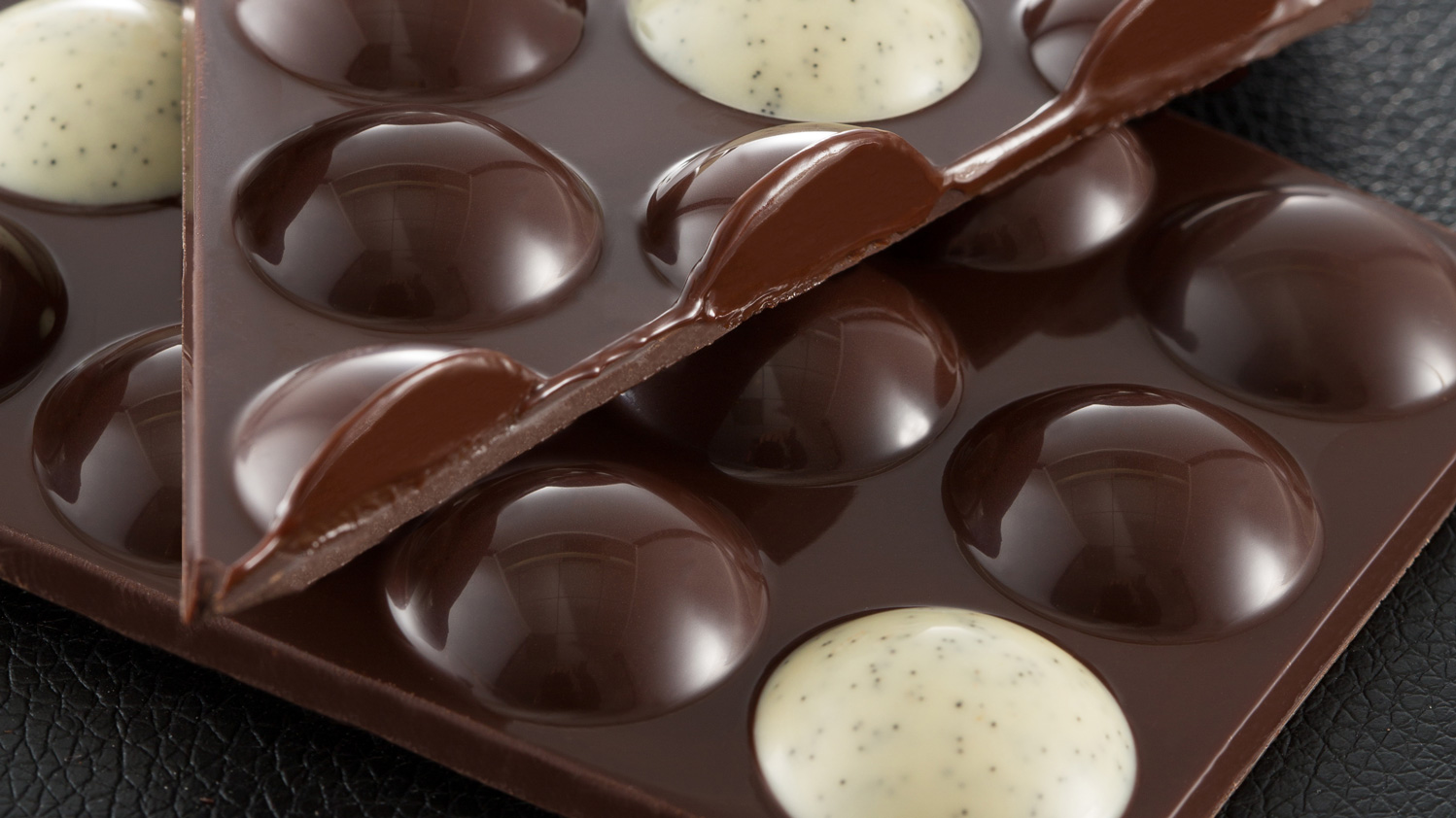 Dosage
Recipe for around twenty filled bars
Used Cacao Barry products
Recipe components
Haiti Ganache
Ingredients
Preparation

Boil

Leave to cool to 90°C and pass

Pour the mixture over
Assembly
Ingredients
Preparation

Mix

Crystallise the white Zéphyr chocolate and fill a few holes in the bar mould.
Leave to crystallise.
Line the mould with Haiti 65% dark couverture chocolate.
Pipe Haiti vanilla ganache into the holes.
Leave to crystallise for 24 hours and back and close the bar with crystallised chocolate.