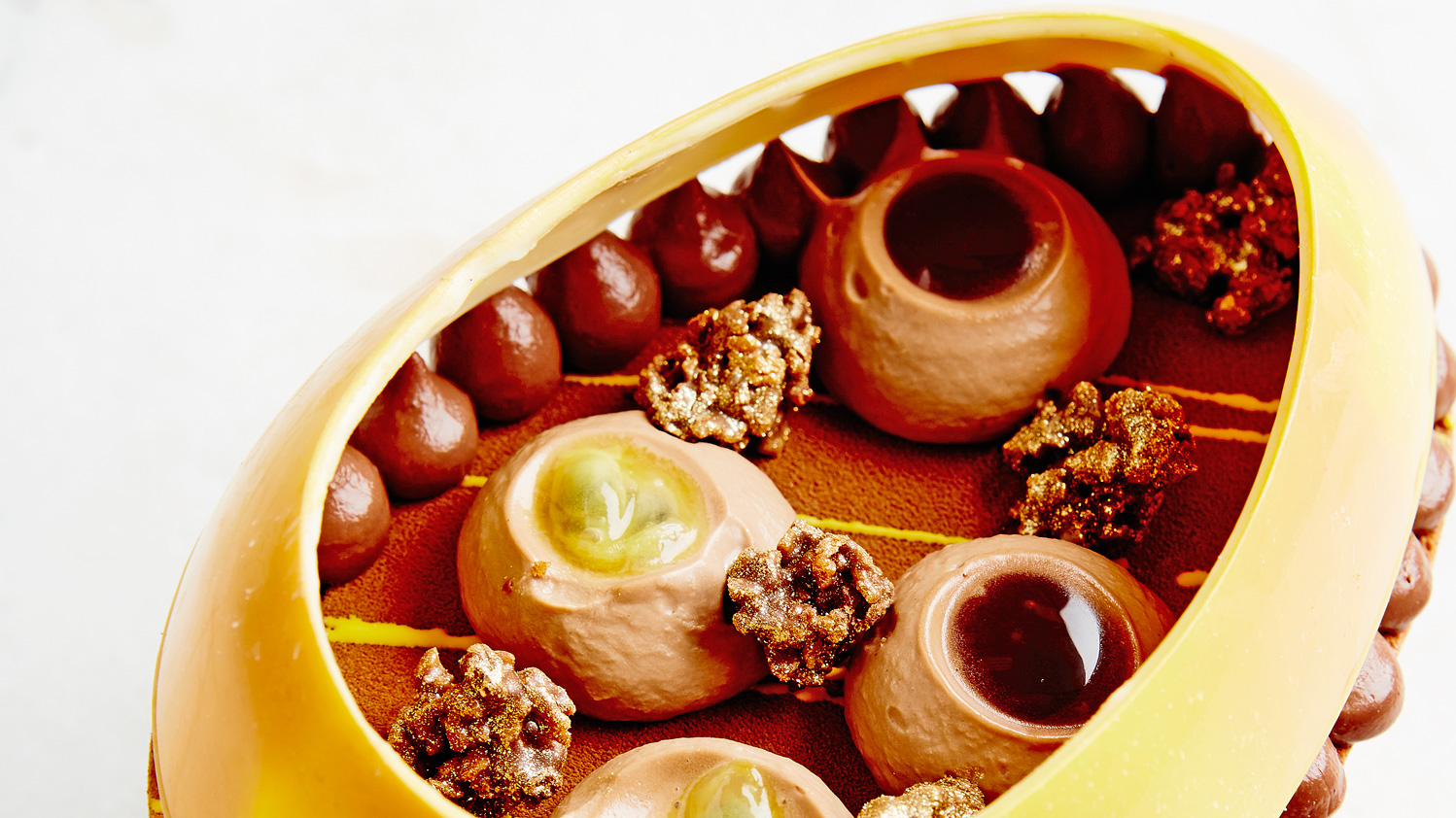 Used Cacao Barry products
Entremets Creations
Easter Egg Entremets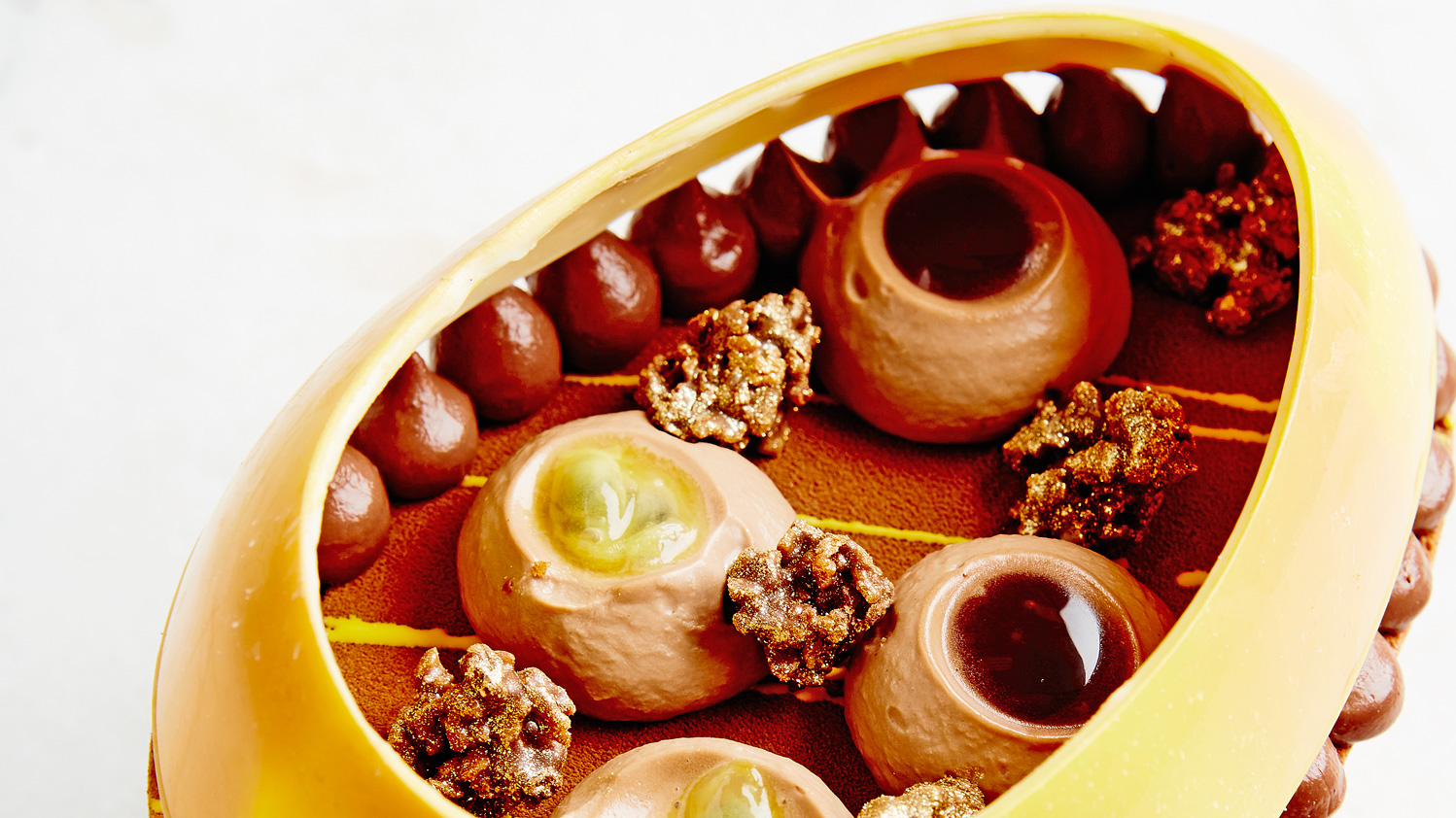 Dosage
Entremets for 2 people - Recipe for 12 entremets
Used Cacao Barry products
Recipe components
Flourless Chocolate Biscuit
Ingredients
Preparation

Sift the cocoa powder.
Beat the egg whites with the sugar.
Add the egg yolks and mix carefully with the cocoa and almond powders.
Spread the biscuit to 3mm thickness and bake at 190°C for 8 to 10 minutes.
Passion Fruit Caramel
Ingredients
Preparation

Cook the sugar to make a caramel.
Deglaze with the heated cream and purées.
Cook again to 105°C.
Let cool to 40°C and add the butter.
Crunchy caramelized coconut and passion fruit
Ingredients
Preparation

Heat the purée with the water and the sugar.
Pour on the shredded coconut.
Let rest for 30 minutes.
Sieve and caramelize in the oven at 160°C until colouration.
When cooled, add 10% of crystallized Alunga™ 41% milk chocolate couverture to create an impermeable layer.
Extra-Bitter Guayaquil Crémeux
Ingredients
Preparation

Heat the milk and the cream together and make a crème anglaise with the other ingredients.
Pour the mixture on the Extra-Bitter Guayaquil 64% chocolate couverture and emulsify.
Let cool.
Alunga™ 41% cocoa Chantilly Cream
Ingredients
Preparation

Boil the cream, the glucose and the invert sugar.
Pour on the Alunga™ 41% cocoa milk chocolate couverture and emulsify.
Add the liquid cream and mix.
Keep at 4°C.
Whip before use.
Assembly
Ingredients
Preparation

Spray caramel and yellow coloured cocoa butter in the Egg mould (12.50 cm mould MLD-090055-M00).
Mould with Zéphyr™ white chocolate couverture.
Remove from the mould and cut the top part of the mould with an egg shaped cutter to create an opening.
Place 20 g of Haïti crémeux in the bottom of the uncut half egg.
Add 10 g of crunchy coconut passion fruit on the crémeux.
Using the same egg shaped cutter, cut the flourless chocolate biscuit and place it in the center.
Add 30 g of Haïti crémeux on top of the biscuit.
Pour 30 g of passion fruit caramel and close with the Alunga™ Chantilly.