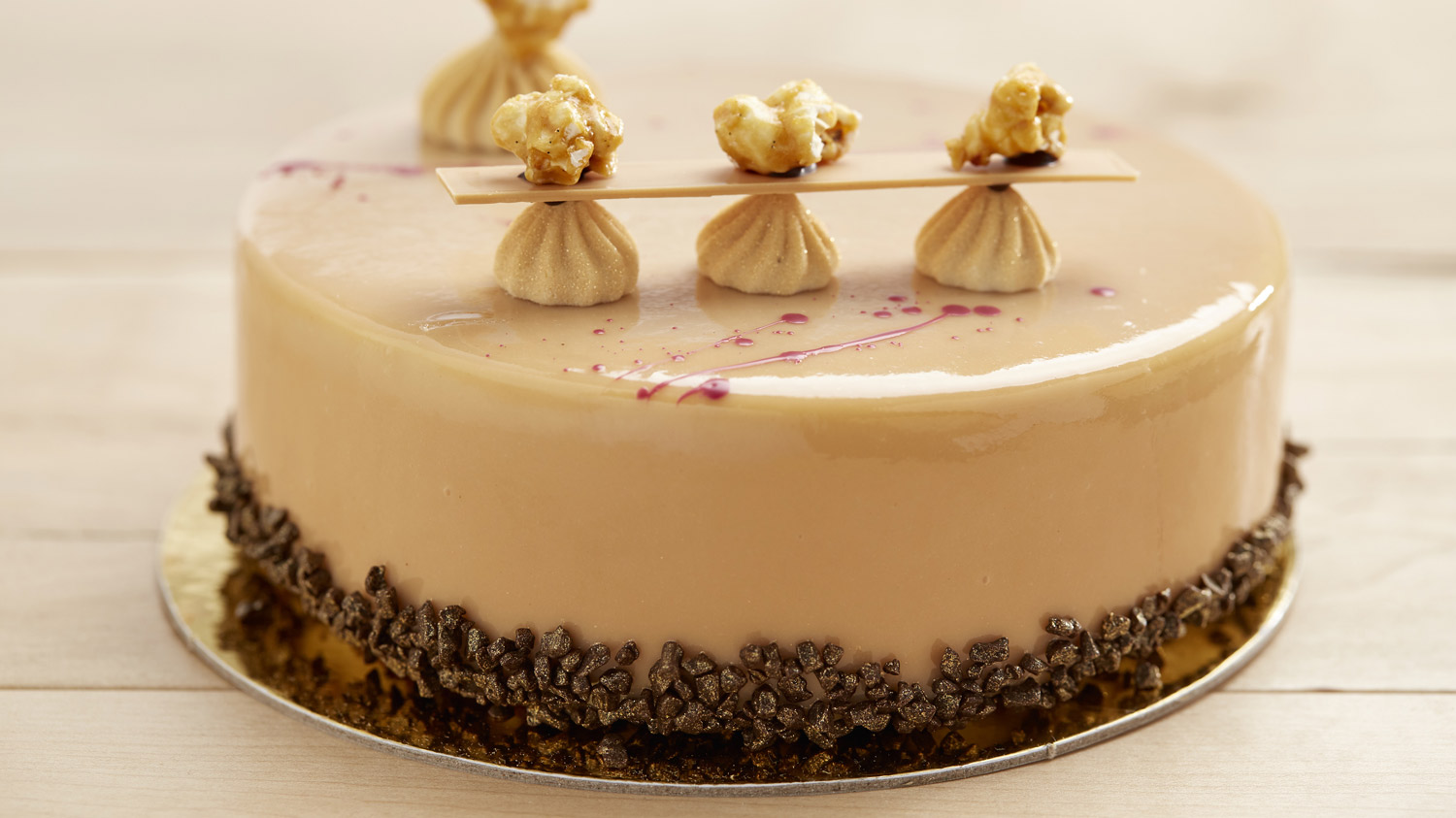 Used Cacao Barry products
Tarts & Tartlets
Zéphyr™ Caramel and Honeyberry compotee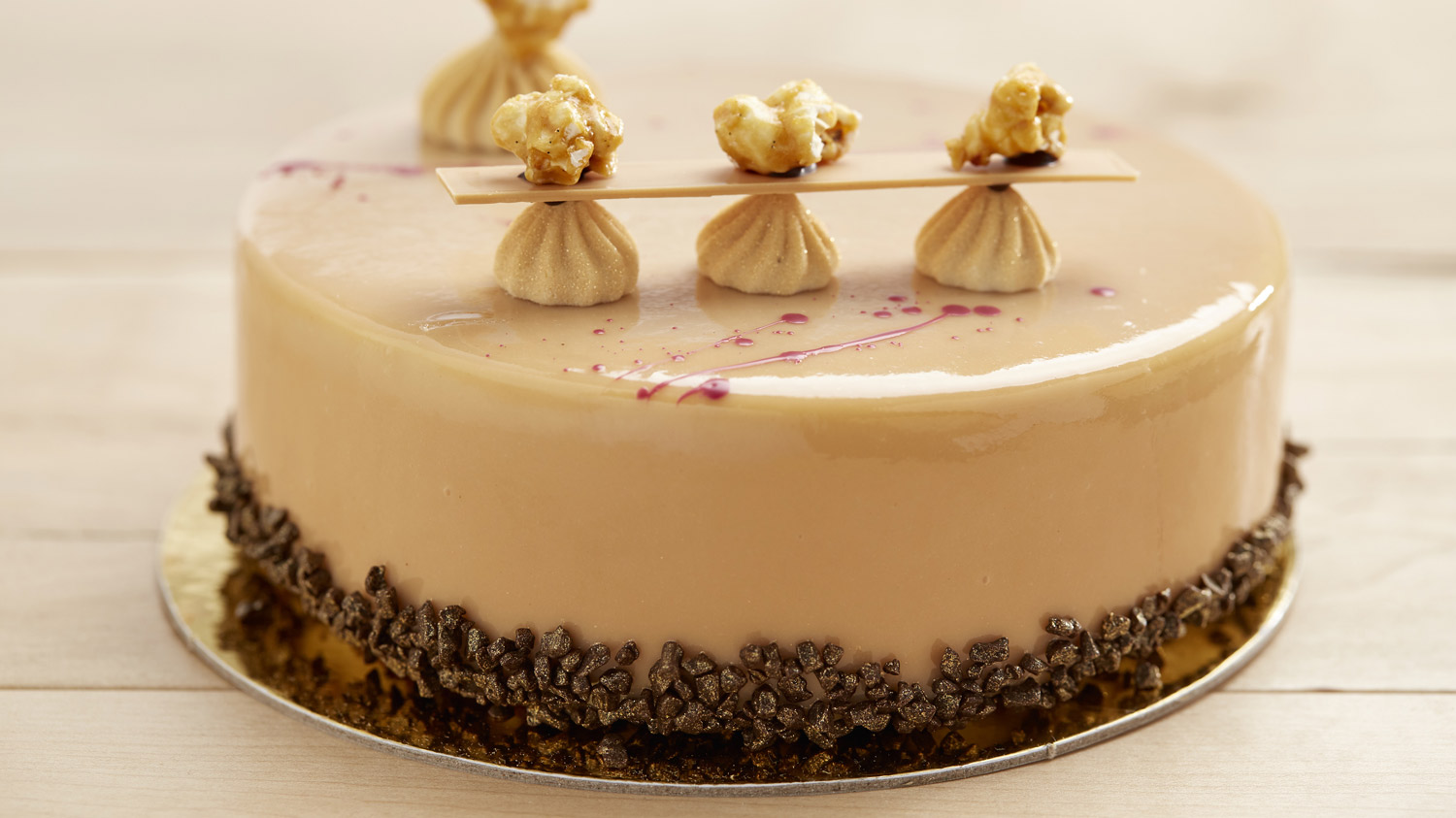 Used Cacao Barry products
Recipe components
Madeleine Biscuit
| Ingredients | Preparation |
| --- | --- |
| | Sift |
| | Whip to ribon |
| | Fold in the dry ingredients and bake at 180°C for about 17 minutes. |
Popcorn Crunch
Ingredients
Preparation

Cook

Mix and add in

Mix in a robot coupe.
Zéphyr™ Caramel Mousse
Ingredients
Preparation

Heat

Mix

Pour the hot milk on the egg mix. Mix well and cook as a pastry cream.

Add

Pour over

Mix well and let cool.

Incorporer
Popcorn crunch
| Ingredients | Preparation |
| --- | --- |
| | Melt |
| | Add and mix |
Zéphyr™ Caramel Glaze
Ingredients
Preparation

Boil

Add

Mix.

Pour over

Emulsify. Let rest in the refrigerate and use at 28 ºC on the frozen entremets.
Assembly
Pour the mousse halfway up a 180 mm diameter cake ring.
Place the insert on top of the mousse and top with more mousse.
Finish with the madeleine biscuit, freeze and glaze. Decorate with Zéphyr™ Caramel chocolate decor and popcorn.