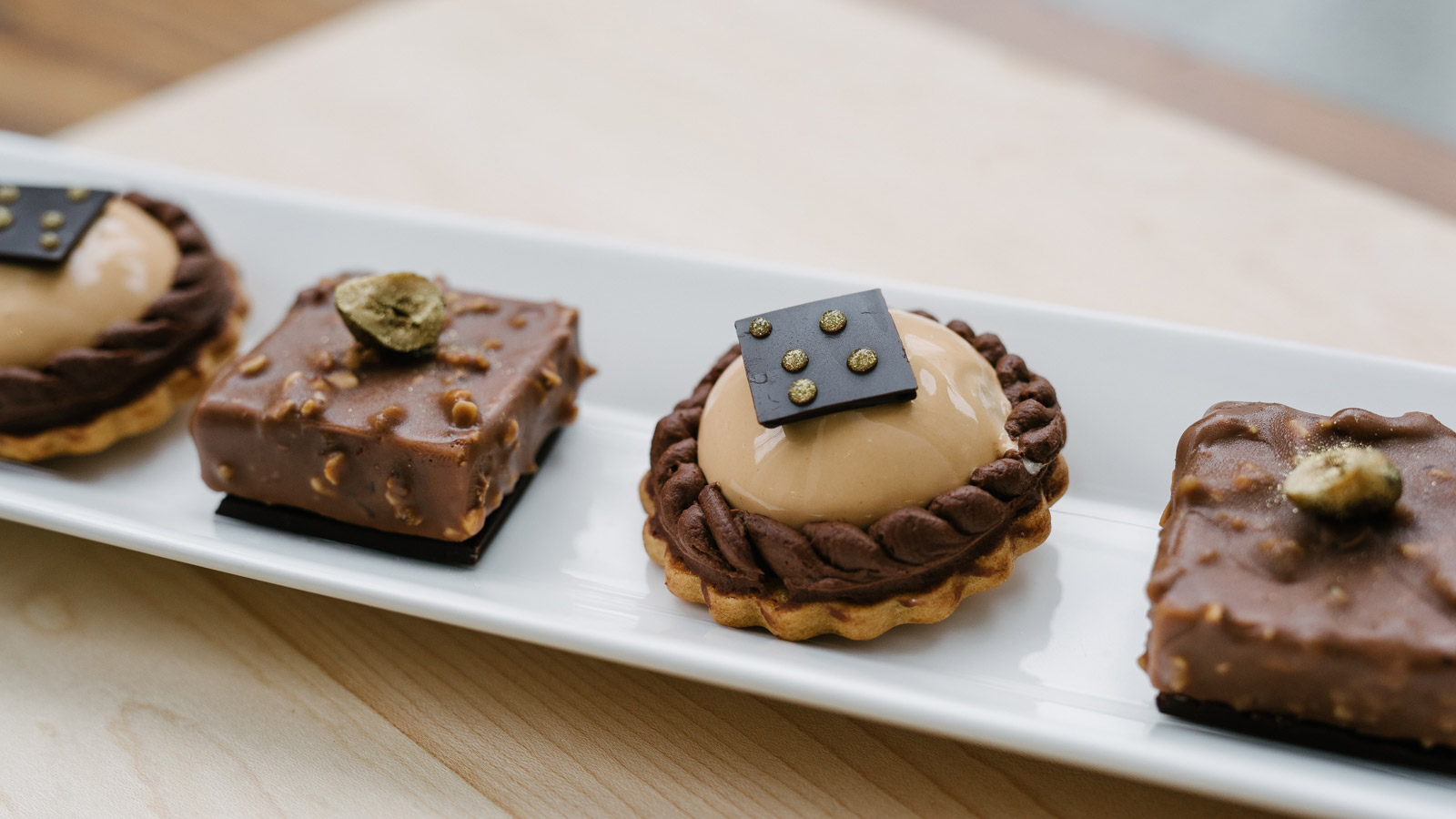 Used Cacao Barry products
Recipe components
Zéphyr™ Caramel Mousse
| Ingredients | Preparation |
| --- | --- |
| | Make a Crème Anglaise |
| | Add |
| | Pour over |
| | Chill before adding the whipped cream. |
Vanilla caramel
Ingredients
Preparation

Heat

Make a caramel with

Deglaze with hot cream and continue cooking to 108°C.

Add

Mix and chill.
Pipe the caramel in silicone half sphere moulds, insert 1 caramelized hazelnut and freeze.
Pour the mousse in mini dome molds, place a caramelized hazelnut halfway up in each well. Finish with the mousse and freeze.
Chocolate ganache montée
Ingredients
Preparation

Heat

Pour over the chocolate and emulsify.

Add

Mix and refrigerate for 2 hours.
Assembly
Unmold and glaze the mini-domes. Place them on a sable that is slightly larger.
Pipe the chocolate ganache all around and decorate.