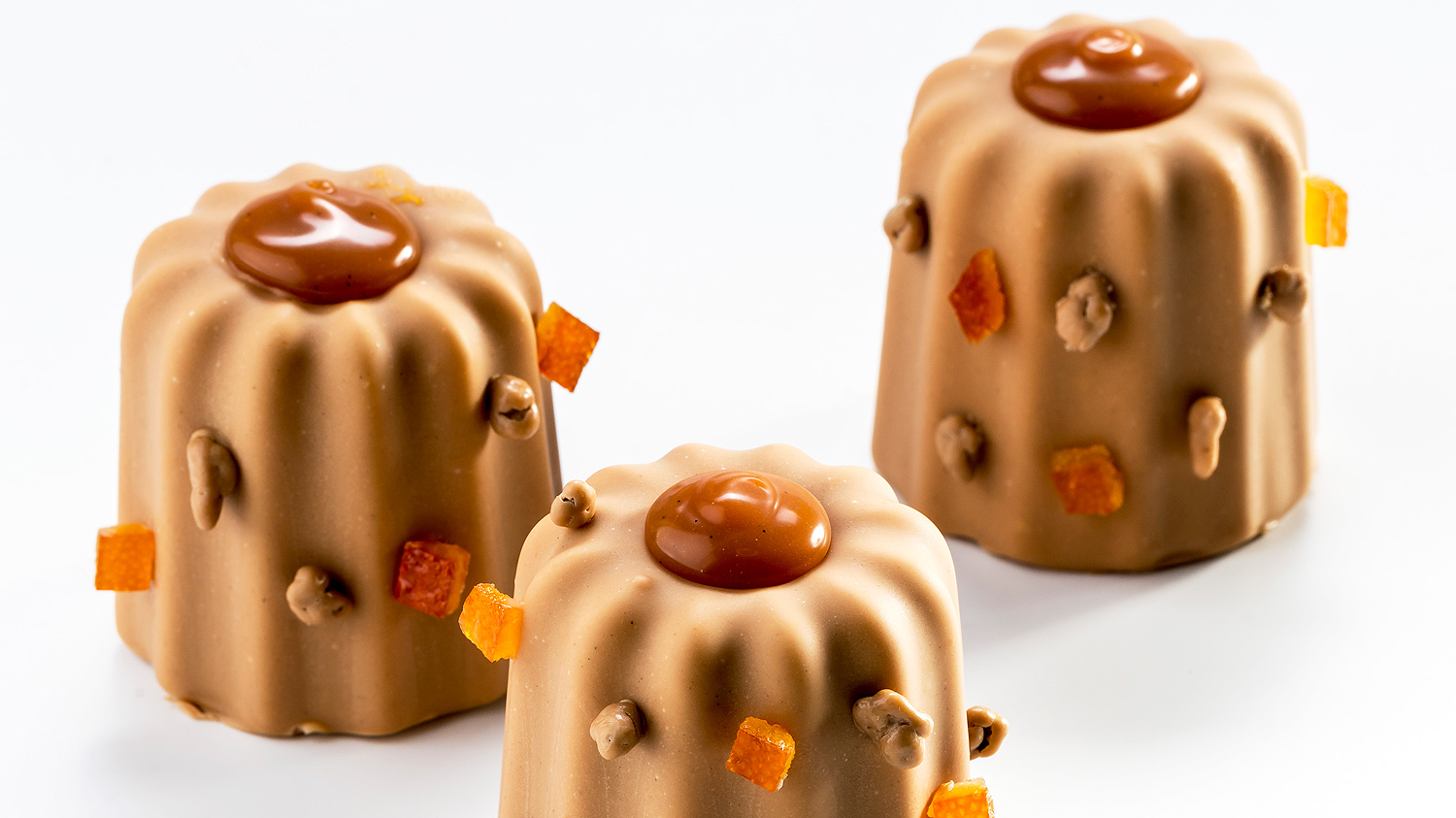 Used Cacao Barry products
Snack
Hazelnut Orange Malt Cannelés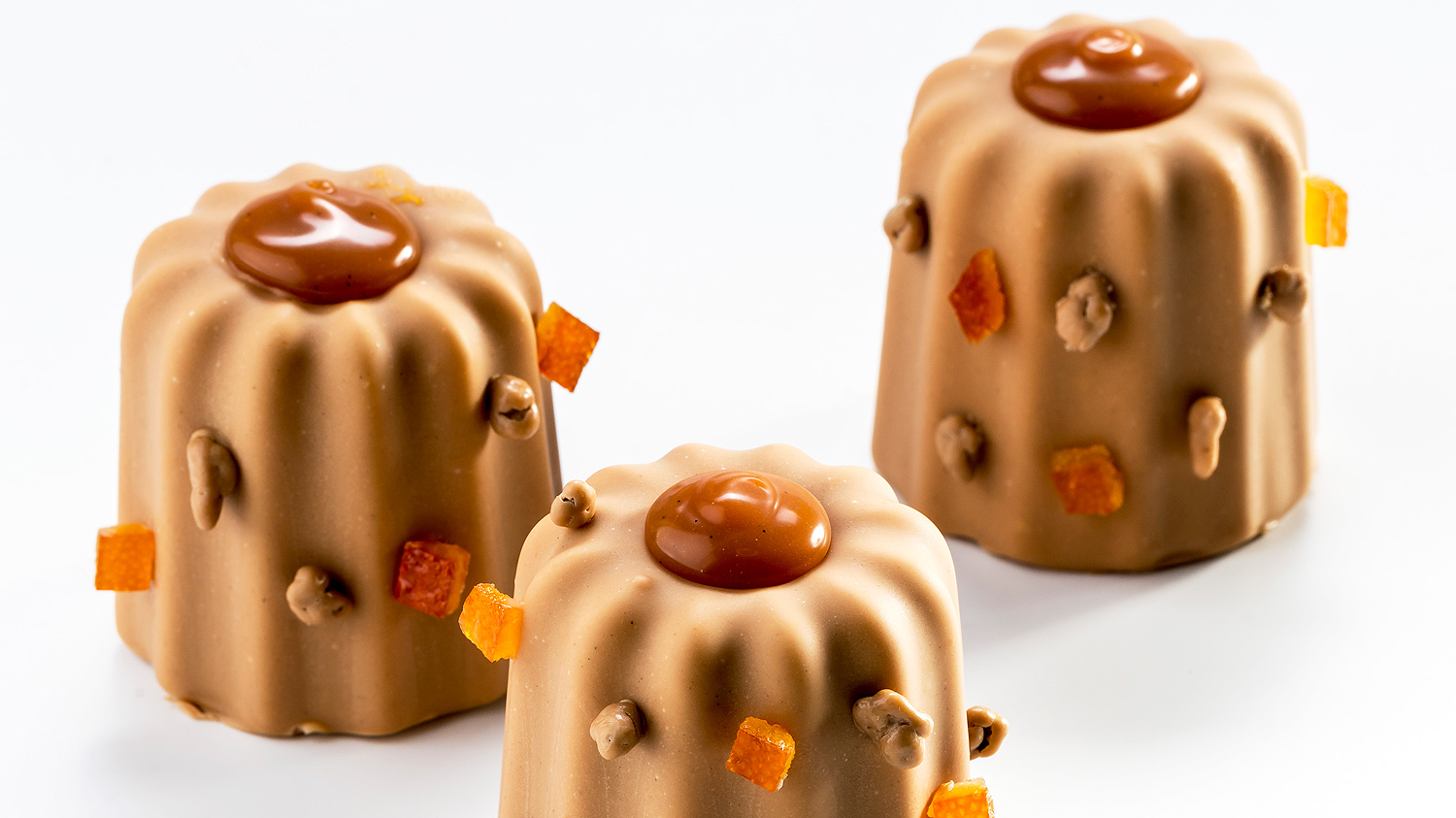 Dosage
Ingredients for approximately 50 units
Used Cacao Barry products
Recipe components
Hazelnut cake
Ingredients
Preparation

Blanch

Incorporate at intervals

roasted hazelnut powder (with skin)

Add a mixture of

Mix and add

Measure out into silicone cannelé moulds and bake at around 180ºC.
Zéphyr™ Caramel coating
Ingredients
Preparation

Melt

Add to the mixture

Pre-crystallise the coating at around 23ºC and coat the cakes.
Salted Caramel
Ingredients
Preparation

Dry caramelise

Deglaze with

Cool down at 50°C and add

Place in the fridge.
Others
Assembly
Place the Pépites Cacao Zéphyr™ Caramel and candied orange cubes on the sides of the cannelés.
Place a caramel blob from the Salted Caramel in the centre.
Set aside.