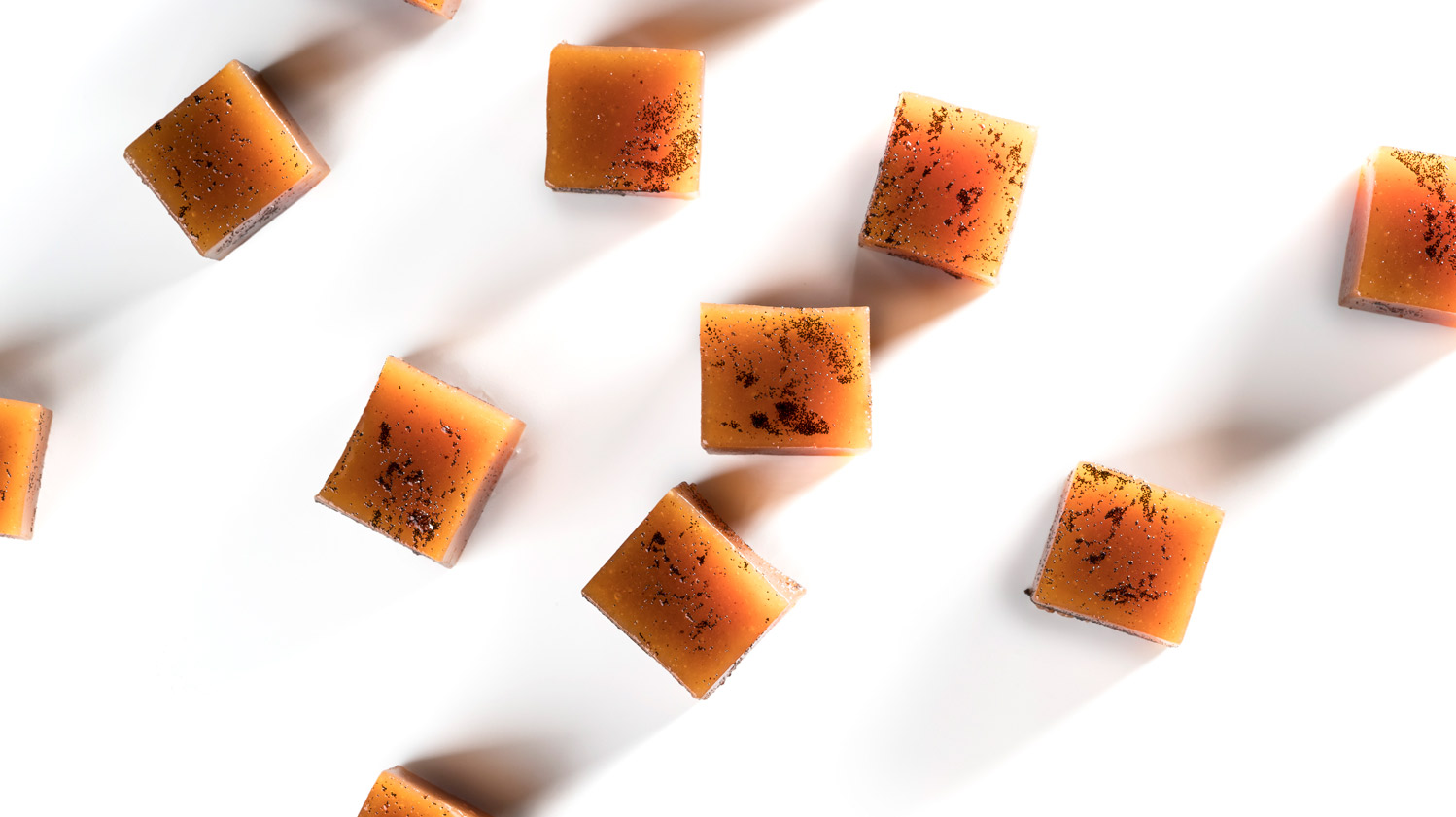 Used Cacao Barry products
Bonbons, tablets & lollipops
Anise and mandarin bites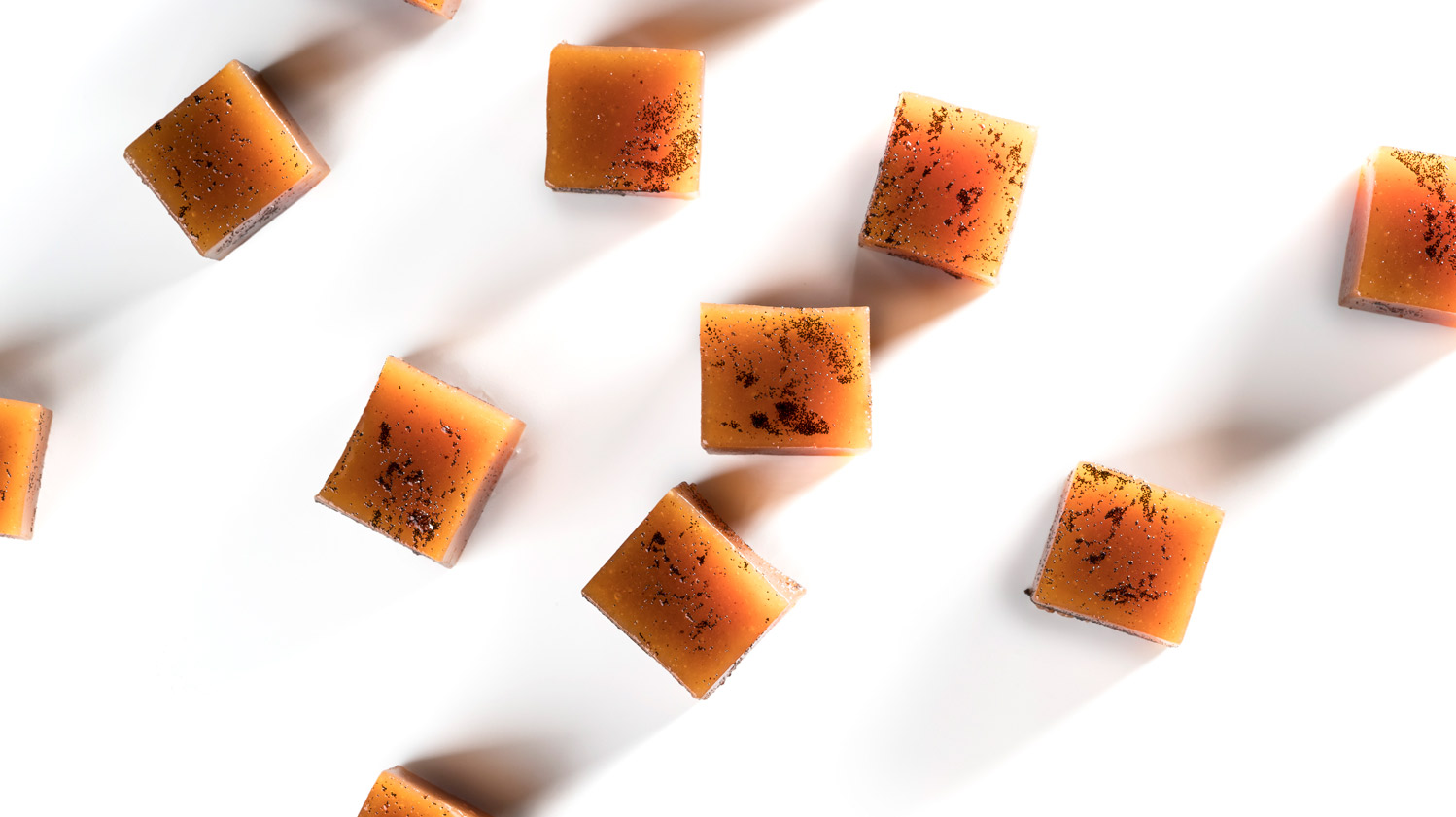 Dosage
Recipe for approx. 24 units of 10x2,5x1,5 cm
Used Cacao Barry products
Recipe components
HAZELNUT PRALINE AND MADARIN CREAM
Ingredients
Preparation

Melt separately

Combine and pour over the praline and hazelnut paste, then add

Once combine, temper at 23°C
CHOCOLATE AND PAILLETE FEUILLETINE CRUNCH
Ingredients
Preparation

Melt

Bring the temperature down to approx. 30°C
Combine

Put into silicone moulds over the hazelnut praline and mandarin cream
OTHER INGREDIENTS
ASSEMBLY
1. Put the bar-shaped silicone moulds onto a tray.
2. Incline the tray at 45° in order to fill one corner of the moulds with the hazelnut praline and mandarin cream.
3. Once set, fill the rest of each mould with Pailleté Feuilletine™ crunch and aniseed.
4. Once the bar has set, demould and apply a fine layer of pre-crystallized milk couverture paint.
5. Leave aside.