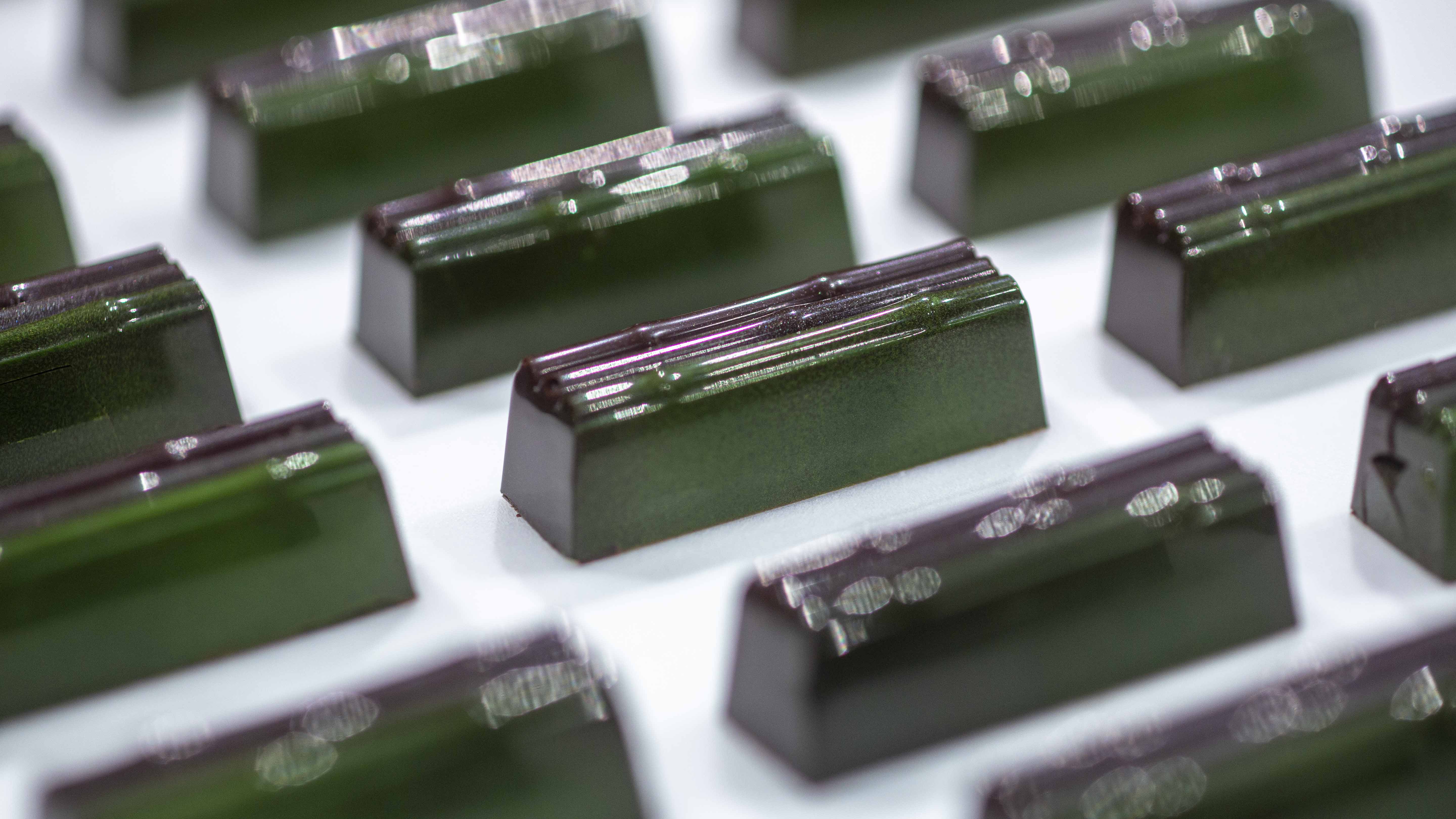 Used Cacao Barry products
Recipe components
Light cream
Ingredients
Preparation

Heat cream,sugar,bamboo and matcha powder then whisk into cut chocolate.

Fold in butter at room temperature.

Use the Cacao Barry - Fleur de Cao 70% Dark Chocolate for the chocolate shell.
Yuzu Jam (1.5 gr each)
| Ingredients | Preparation |
| --- | --- |
| | Cook all then pipe into chocolate shell. |
Black sugar Marzipan
Ingredients
Preparation

Length 3 cm x width 1 cm x thickness 0,2 cm.

Combine black sugar into marzipan and roll out to 2 mm thickness.

Place it between bamboo ganache.