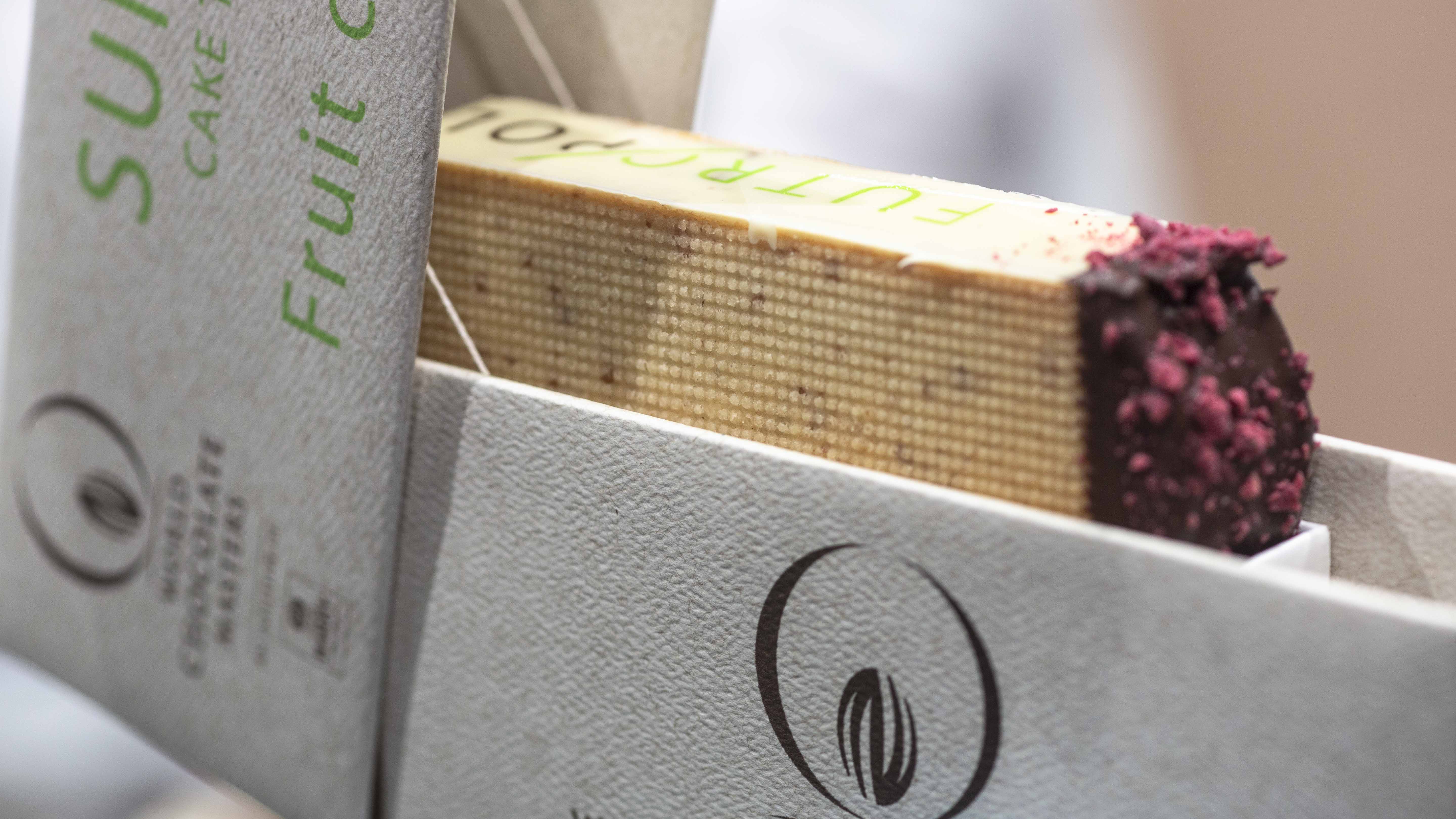 Used Cacao Barry products
Chocolate Snack to Go
Sunny Cake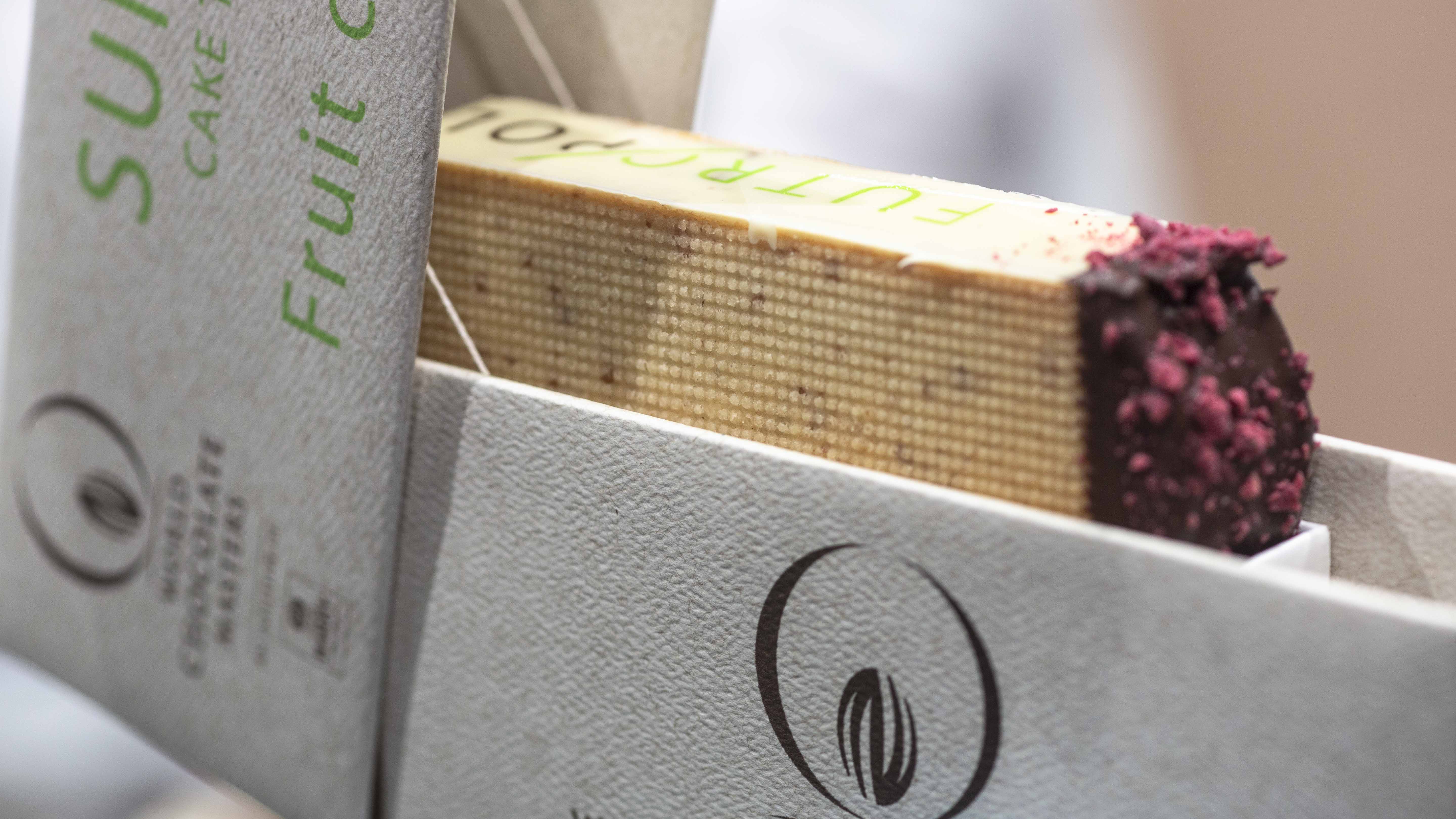 Dosage
Recipe for 27 snacks.
Used Cacao Barry products
Recipe components
Fruit cake
Ingredients
Preparation

cold pressed hazelnut oil

cold pressed grapeseed oil

Beat egg, muscovado sugar and dextrose until white. Mix and add soy milk, passion fruit puree, mango puree, cold pressed hazelnut oil and grapeseed oil. Mix and add wheat flour, almond powder, yellow pumpkin powder and baking powder. Bake in mould up to 1 cm in height at 180°C for 12 min.
Sable with Paillete Feuilleutine™
| Ingredients | Preparation |
| --- | --- |
| | Mix all ingredients. Roll out between two mats to 2 mm. Freeze, cut out eclair shapes from the dough. Bake until gold. |
Sea Buckthorn gel
| Ingredients | Preparation |
| --- | --- |
| | Boil sea buckthorn puree, apricot puree, buckwheat honey and agar. Add gelatin. Cool down. Mix in thermomix to obtain homogeneous texture. |
Liquid Caramel
| Ingredients | Preparation |
| --- | --- |
| | Make a caramel. Cool down and pour into dispenser. |
Chocolade Glaze
| Ingredients | Preparation |
| --- | --- |
| | Mix chocolates and add raspberry. Glaze half the cookies. |
Fig Marmalade
| Ingredients | Preparation |
| --- | --- |
| | Boil dried fig until soft and mix passion fruit puree and lemon grass extract until homogeneous. Pipe on sable protected by the chocolate. |
Finishing
| Ingredients | Preparation |
| --- | --- |
| | |