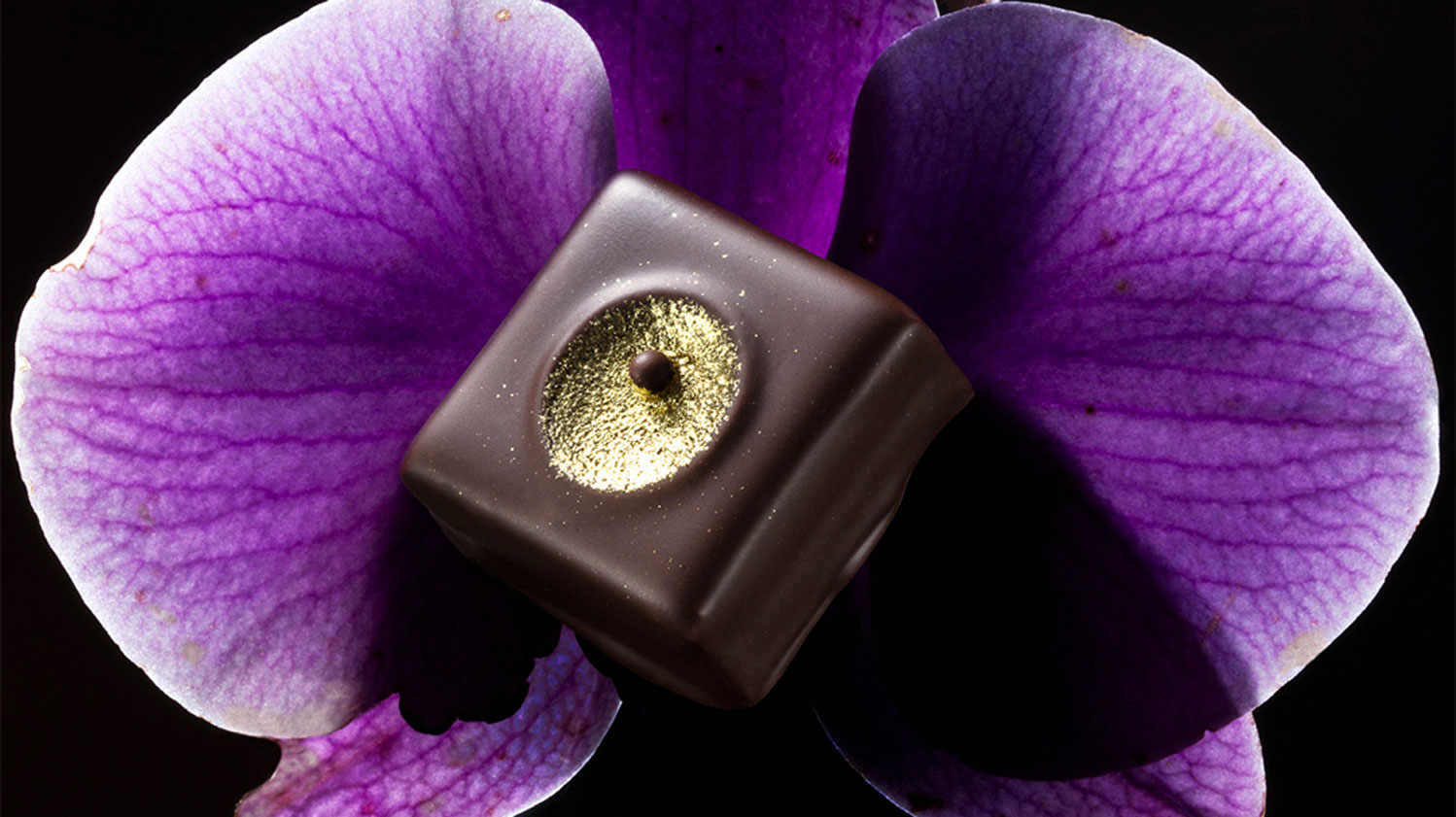 Used Cacao Barry products
Recipe components
Evocao™ and Cauchaça ganache
Ingredients
Preparation

Heat the cream with sorbitol to 35º C. Reserve.
Melt the chocolate at 35º C. Reserve.
Melt the mycryo at 35°C. Reserve.
Add all ingredients in a food processor and grind for 2 minutes.
Check that the emulsion is complete and place on a frame (1.2 mm).
Keep at room temperature 16°C for 24 hours.
Assembly
Cut with a guitar (2,5 x 2,5) and cover with tempered Evocao™.
Decorate with gold powder on top.