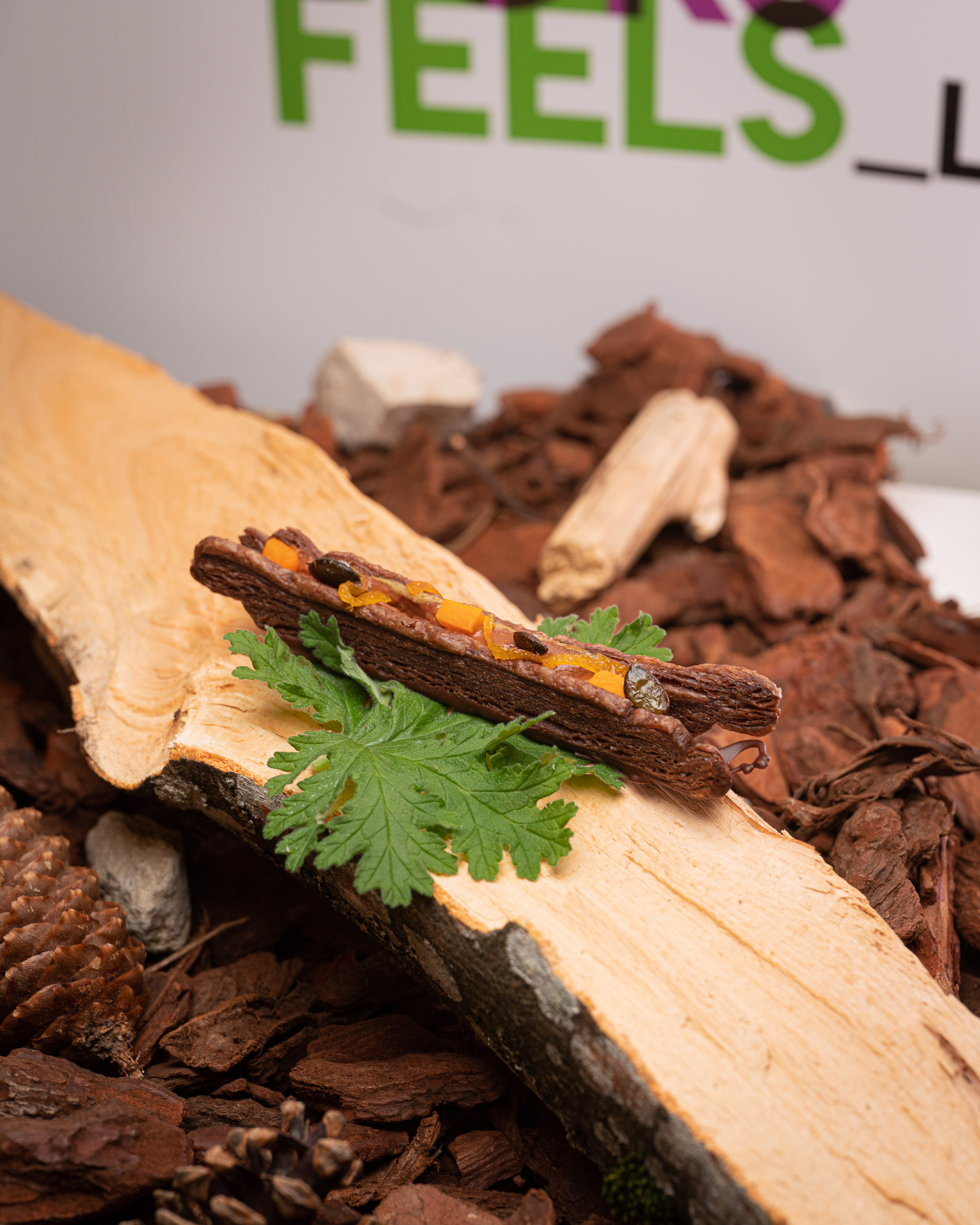 Used Cacao Barry products
World Chocolate Masters
Spiral of emotions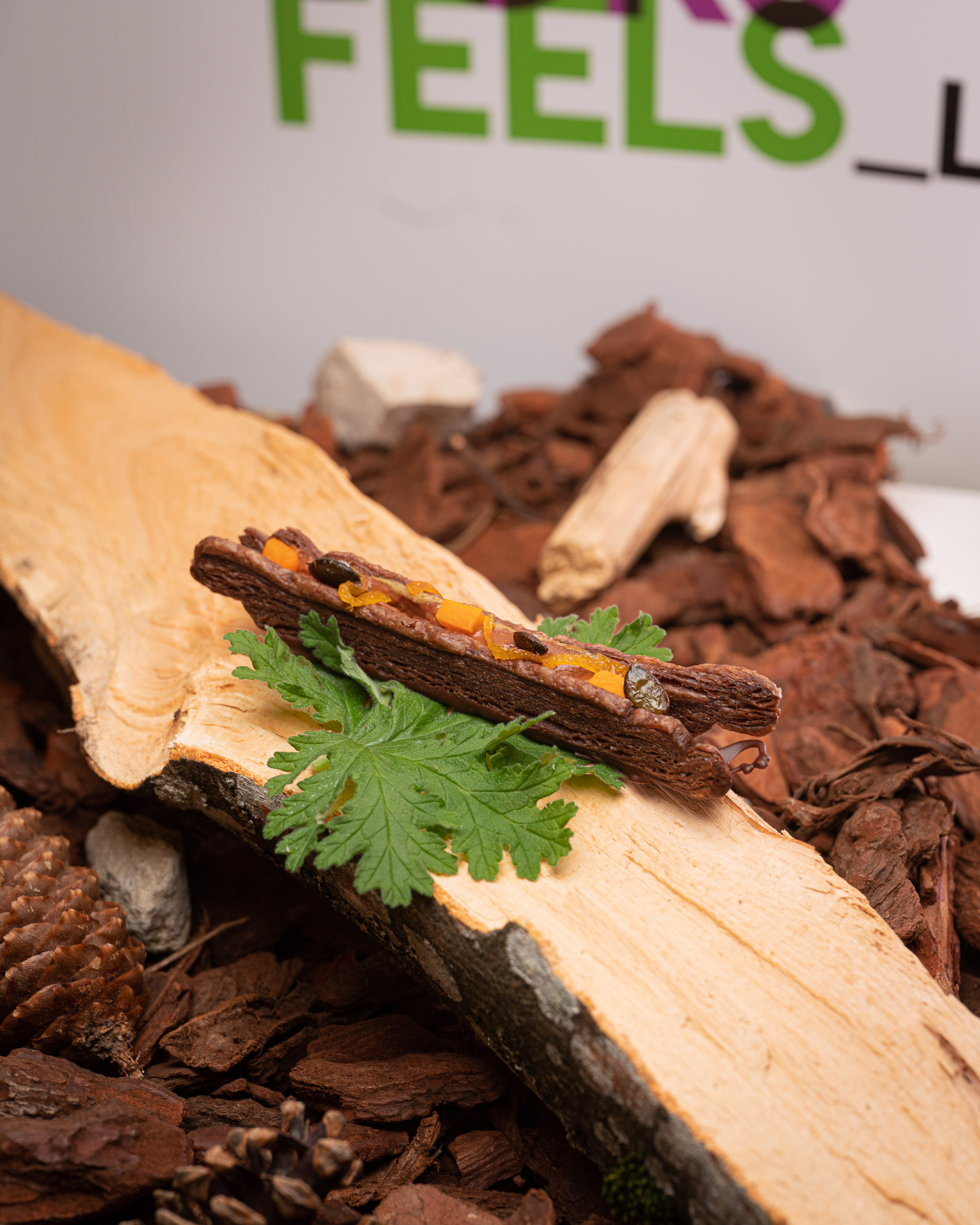 It is easy to be inspired when you surround yourself with producers and suppliers who are passionate about their work and who make their work an art of living. If you share the same values such as proximity, transparency, love of local products and the environment or craftsmanship, working with them becomes a breeze.
Used Cacao Barry products
Recipe components
VEGAN BUTTER "SWISS MADE"
Ingredients
Preparation

Melt at 40ºC

Add

Mix everything with a blender.

Pour it into a rectangular container to have a block of vegan butter.

Keep in the refrigerator for at least 6 hours.
VEGAN PUFF PASTRY
Ingredients
Preparation

Knead slowly for 3 min

vegan butter "swiss made"

Insert in the dough

Make 5 simple folds.

Let rest at least 1 hour.

Roll out the dough to 3 mm.

Cut a rectangle of 18 cm x 25 cm. Roll on itself and freeze slightly.

Cut 2 slices per person of 1 cm thickness.

Bake at 170°C for 20-22 min.

Set aside.
CREAM MEXICO 66%, MANDARIN & PUMPKIN
Ingredients
Preparation

Slightly heat

Add & heat to 100ºC

Add

Separately melt

Blend all ingredients until a creamy mixture is formed.

Store the mixture.
CRUNCHY PRALINÉ
Ingredients
Preparation

Mix

Add melted

roasted and crushed pumpkin seeds

Then

Homogenize and spread to 4 mm.

Cut a rectangle slightly smaller than the inside of the puff pastry rectangles.

Set aside.
CANDIED KUMQUAT
Cut the kumquats in half crosswise.
Cover with 30º Baume syrup (1000 gr of water + 1400 gr of sugar, bring to a boil) and cook at 80ºC for 10-12 hours.
Remove the pulp with a spoon and keep the peel.
Keep the peels in their syrup.
For Assembly and Finishing
Once the spirals are cold, apply a thin layer of tempered 66% Mexican chocolate and let it crystallize.
Place a ring of praline on one of the puff pastry spirals, garnish the inside with the 66% Mexico mandarin cream.
Then, spread small pieces of candied kumquat and cubes of sautéed pumpkin.
Finish with the second spiral of puff pastry.
Decorate with crunchy pumpkin seeds.