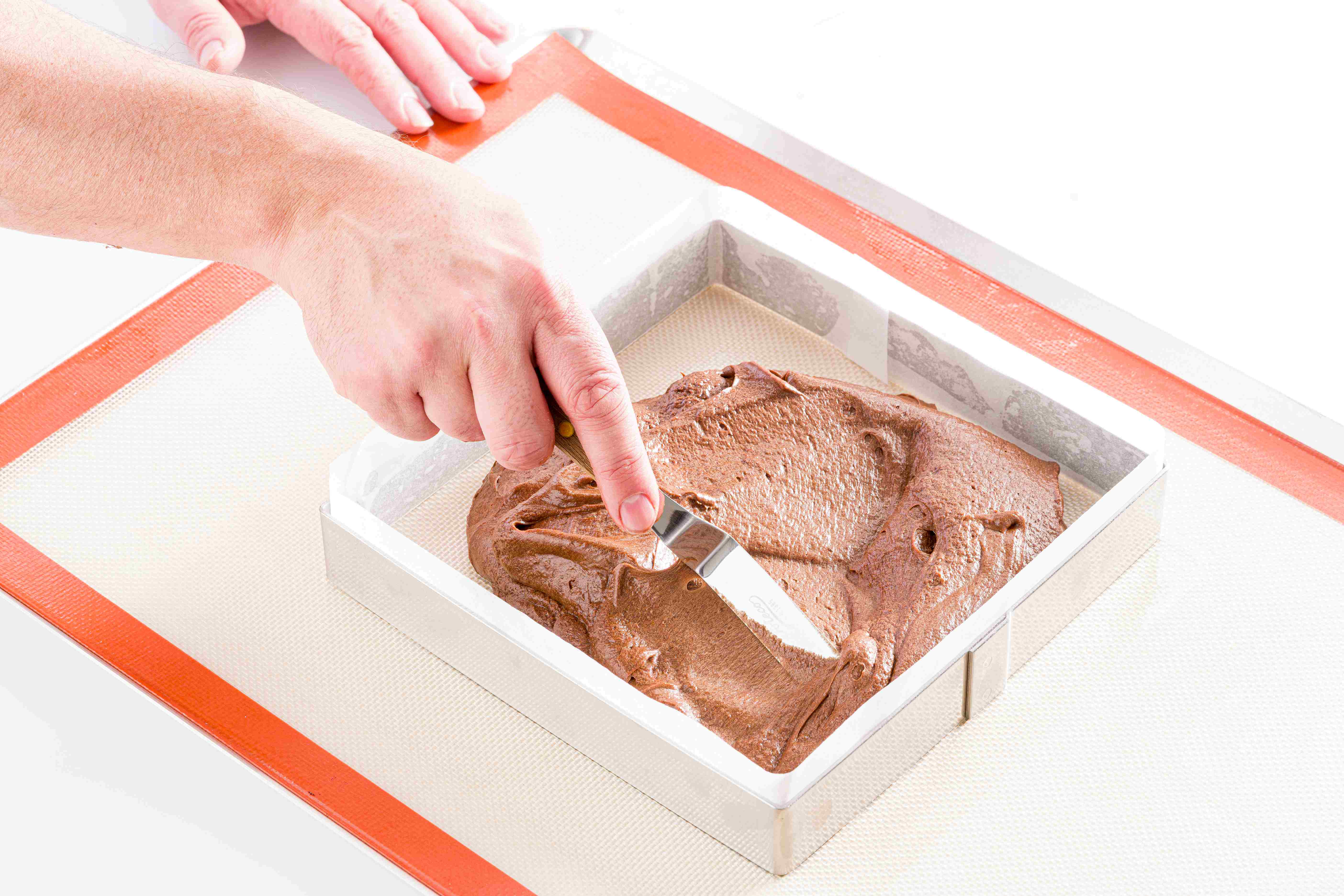 Used Cacao Barry products
Pure cacao products
Brownie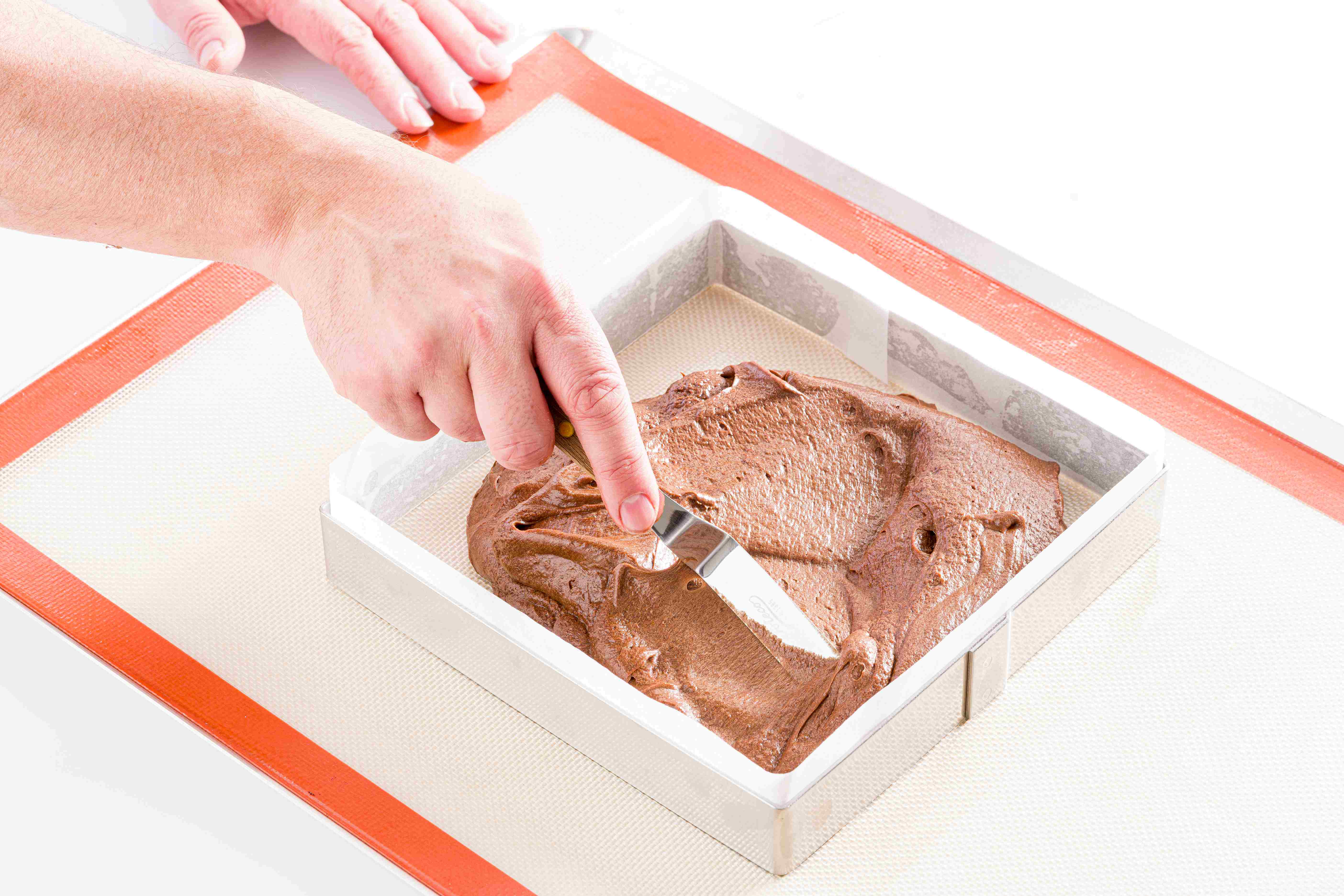 Dosage
440g per ring 14cm x 5cm
Uses : This batter is ideal for baking in any kind of mould; it can also spread on a baking sheet for any kind of cake assembly.
Tips : Due to their high chocolate content, Brownies are intended to be enjoyed at room temperature, as cooling below 10-12°C causes excessive hardening.
If using this recipe to assemble a chocolate layer cake, we recommend enjoying the final product at 10-12°C, or replacing some or all the butter with either "liquid butter" or a neutral oil (e.g. hazelnut, sunflower, grape seed, etc.) to achieve
a lighter texture.
Which cocoa powder is the most suitable to use ? Plein Arôme
Why? (added value/benefits) Boost the colour and flavour of your traditional Brownie by blending chocolate with cacao powder. In this recipe, we obtain a very chocolatey brownie thanks to the perfect pairing association between Plein Arôme cocoa powder and Extra-Bitter Guayaquil 64% dark chocolate. Learn more on the pairing associations between chocolate & cocoa powders on our Cacao Barry website.
Scientific recommendations: The fudgy texture of this cake is owed to the high content of chocolate and butter.
Sorage recommendations : Room temperature: Possible
Freezing: Possible
Allergens : Lactose, Egg Products, Gluten
Used Cacao Barry products
Recipe components
Brownie
Ingredients
Preparation

Melt the dark chocolate couverture. Cool to 30-35°C, mix with the softened butter and add to the stand mixer.

Separately, mix the eggs with the salt and sugars until dissolved, but do not beat.

Gradually add the liquid to the couverture and butter mix.

Finally, add the flour sifted with the cacao powder.

Divide into moulds and bake in the oven at about 180°C.

For the gooey version, let the oven-fresh Brownies cool until set before cutting into squares.

Set aside.