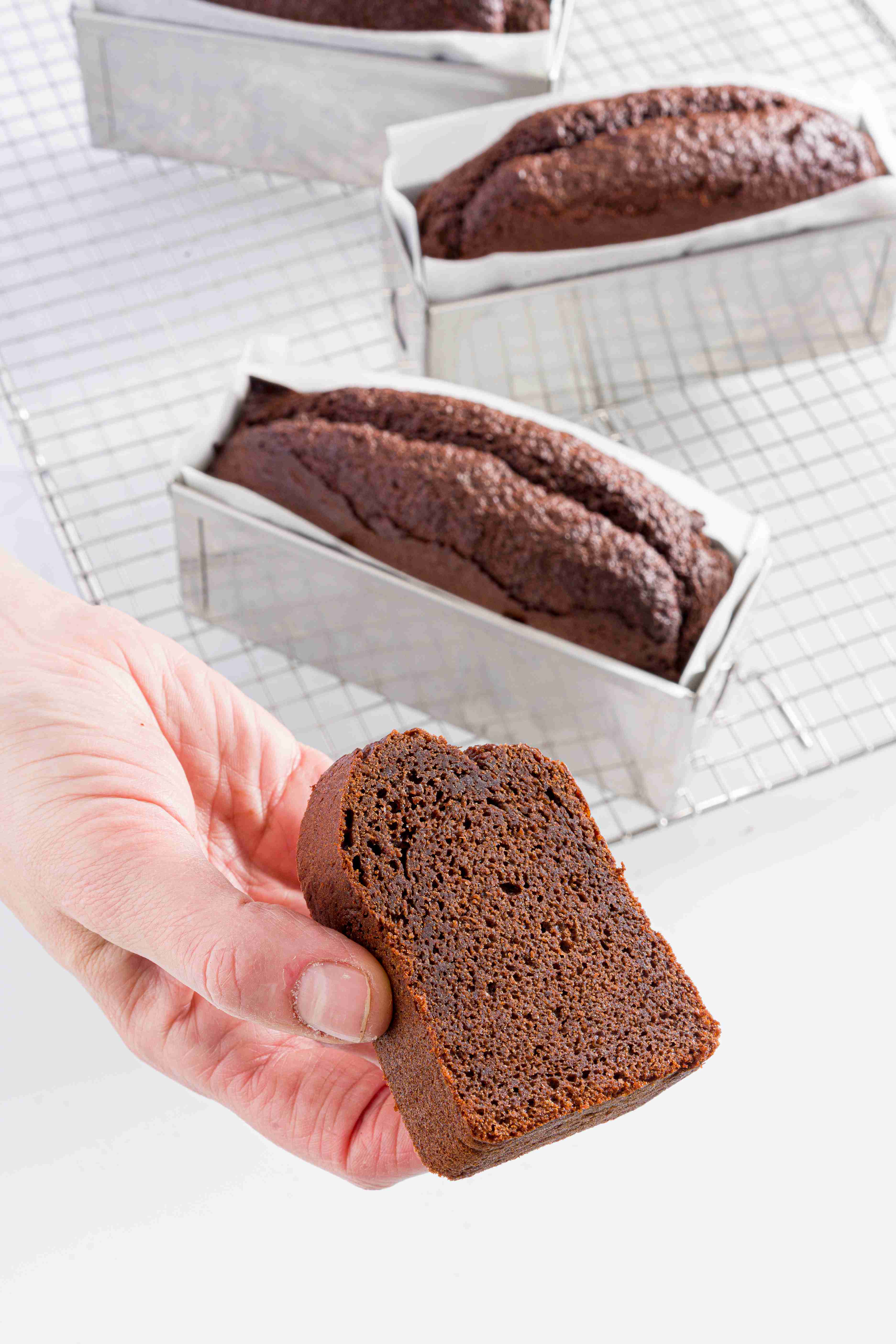 Used Cacao Barry products
Recipes by application
Cake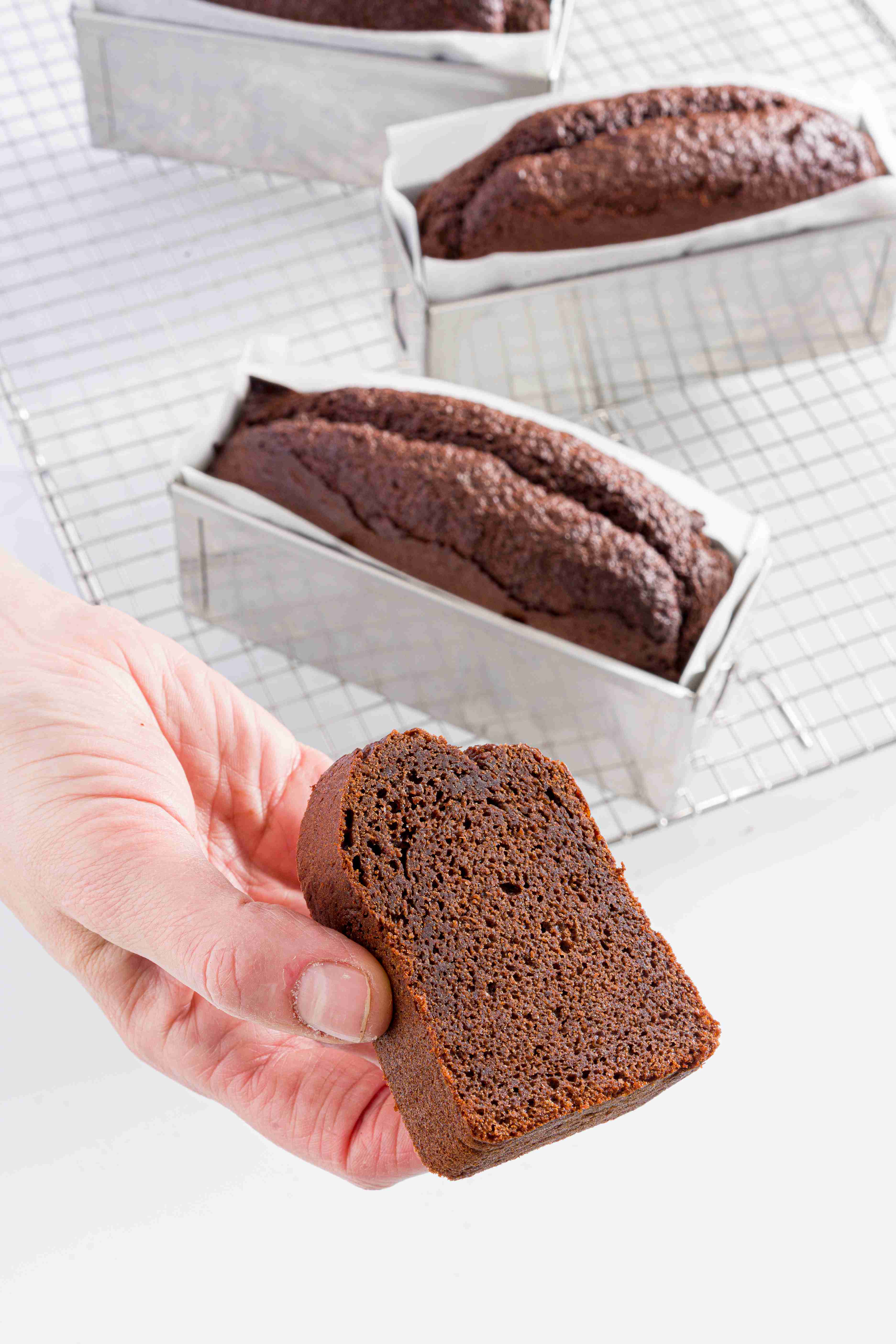 Dosage
4x 450g cakes mould size 18x 7x 6cm
Uses : This batter lends itself perfectly to baking in classic loaf tins or in moulds with high edges to keep the cake nice and moist.
Tips : For a more intense chocolate flavour, add chocolate chips to the cake batter at the end of the mixing process in order to ensure that they are well distributed throughout. Add 300-400 g Inaya™ 64% or Ocoa™ 70% couverture chopped into 3-4 mm pieces. If desired, combine the chocolate chips with diced candied orange peel, sultanas or whichever ingredient tickles your fancy, as long as the pieces are limited to a maximum of 3-4 mm in size. We recommend not adding more than 300-400 g of pieces in suspension for the amount of ingredients used in these recipes.
When the cakes come out of the oven, you can: Soak them in your choice of liqueur or drizzle them with flavoured syrup while still hot. Alternatively, once cooled, the cakes can be decorated with your choice of chocolate glaze (see section on glazes).
Which cocoa powder is the most suitable to use ? Plein Arôme
Why? (added value/benefits) Alkalised cacao powders react with leavening agents. If you use medium and high alkalized powders, we recommend baking powders for an increased stability and a more homogeneous aspect. Plein Arôme 22/24 being a meidum alkalised (pH 6.8 - 7.2), this is a very good option for the cake bringing a deep rich chocolate colour and flavour.
Scientific recommendations : The fats in this recipe make for a very dense and moist sponge cake. Furthermore, dough with alkalised powder has a denser texture and is perceived as fudgier. Dutched cacao powders tend to absorb more moisture than natural powders.
Sorage recommendations : Room temperature Possible
Freezing: Possible
Allergens : Lactose, Egg Products, Nuts, Gluten
Used Cacao Barry products
Recipe components
Cake
Ingredients
Preparation

Gently warm the cream to dissolve the invert sugar.

Combine the eggs with the sugar and mix with the liquid cream base.

Add the ground almonds, sifted with the flour, cocoa powder and baking powder.

Once a smooth batter is obtained, add the butter melted to 50°C.

Divide between the desired moulds and bake in the oven at 160-170°C.for 25x30 min

Set aside.