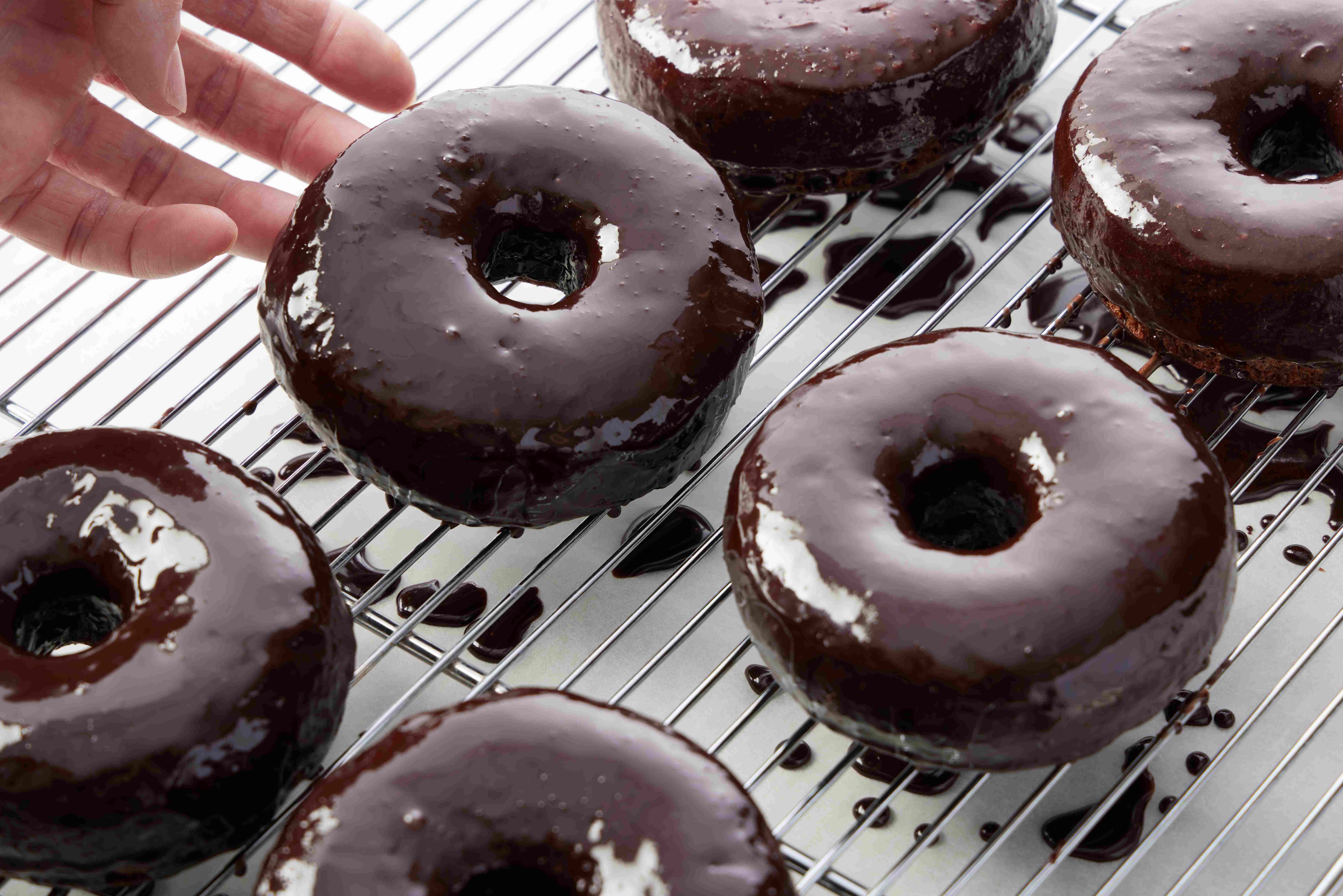 Used Cacao Barry products
Recipes by products group
Donut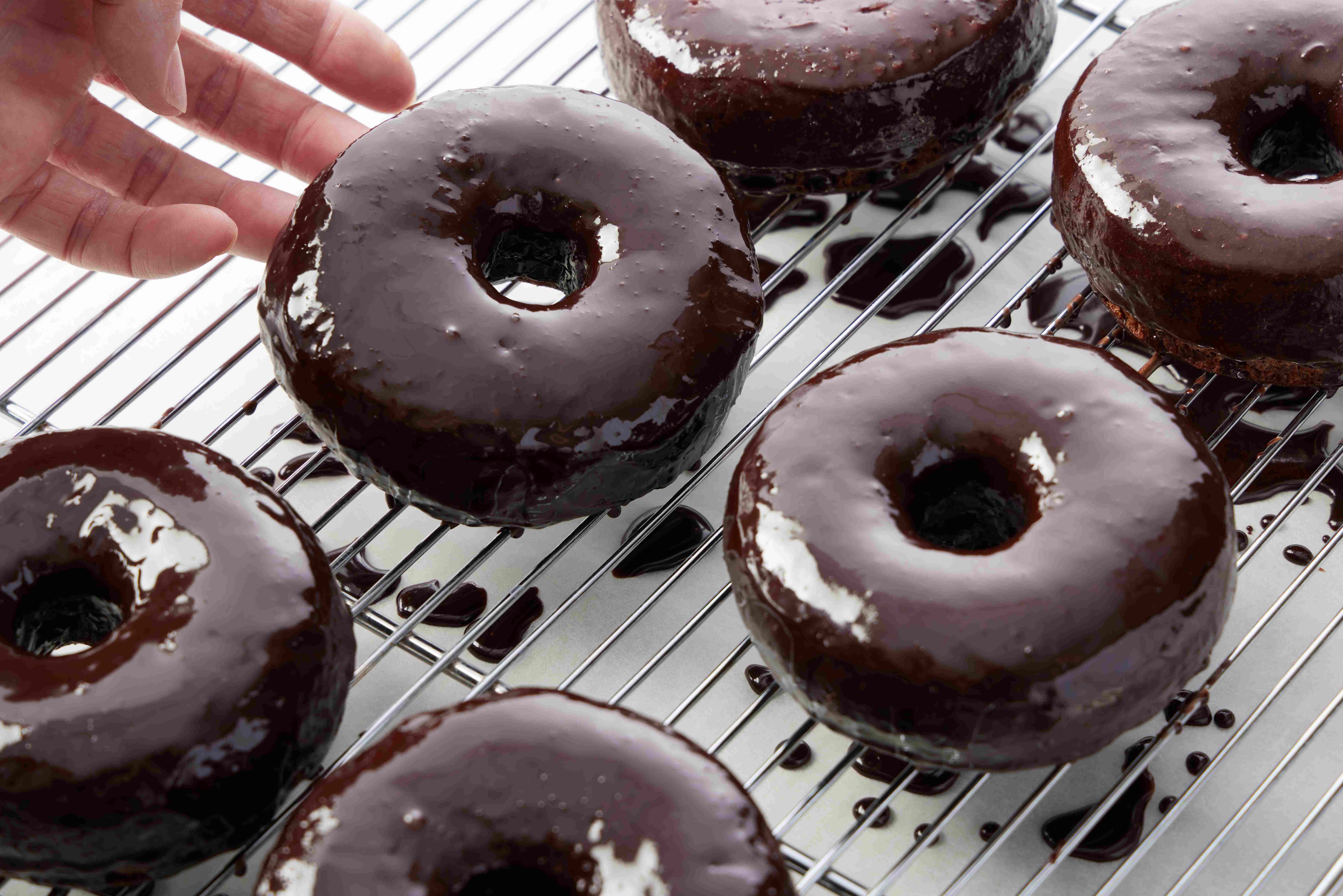 Uses: Traditionally enjoyed in the mornings with coffee, but donuts can be enjoyed at any time of day.
Tips: Refrigerating the dough allows for easier handling and a slow proof allows for a more flavours to develop.
What is the best cocoa powder? Rouge Ultime & Noir Intense
Why? The dough is leavened and made airy thanks to the yeast in the dough. As the yeast ferments, it eats sugar in the dough and transforms it into water and gas, carbon dioxide. That cabon dioxide gets trappend intside the dough, causing it to puff up.
Allergens: Gluten, Lactose, Egg Products
Used Cacao Barry products
Recipe components
Yeast Raised Donuts
Ingredients
Preparation

Mix all ingredients in a stand mixer with a hook until dough pulls away from the side of the bowl.

Wrap tightly and allow to rise at room temperature 2 hours.
Transfer to a refrigerator and ferment overnight.
Roll out dough to 12-13 mm.
Cut out rounds using 95 mm and 35mm rings. Place onto greased individual pieces of parchment.
Allow dough to rise.
Fry at 180°C 2 minutes per side.
Allow to drain on a rack and glaze while still slightly warm.
Glaze
Ingredients
Preparation

Sift cacao powder and confectioners sugar.

Mix in milk and salt and whisk to combine.

Adjust consistancy to your liking with more or less liquid.