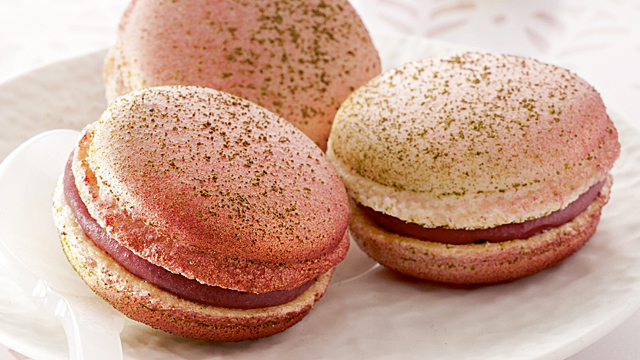 Used Cacao Barry products
Fall / Winter
Zéphyr™ Matcha Tea and Morello Cherry Macaron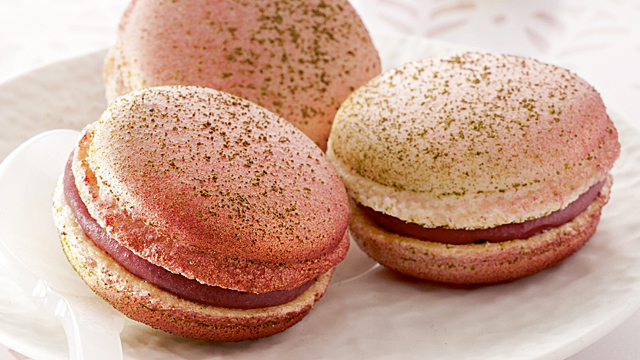 Dosage
Makes approximately 75 macaroons
Used Cacao Barry products
Recipe components
Macaroon
Ingredients
Preparation

Italian meringue

Mix and sieve

Mix the meringue and sieved powder together.
Pipe the meringue onto a baking sheet and place directly in the oven.
Sprinkle with Matcha Tea.
Bake at 150°C on a baking sheet placed on top of a second baking sheet for approximately 12 minutes.
Matcha Tea and Morello Cherry filling
Ingredients
Preparation

Boil

Pour the mixture at 80°C over

Leave the ganache to set.
Aerate before filling the macaroons.
Finish
| Ingredients | Preparation |
| --- | --- |
| | When the macaroons are cooked, spray with |