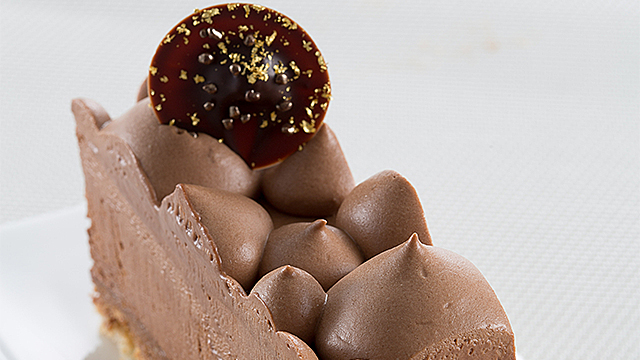 Used Cacao Barry products
Fall / Winter
Royal Excellence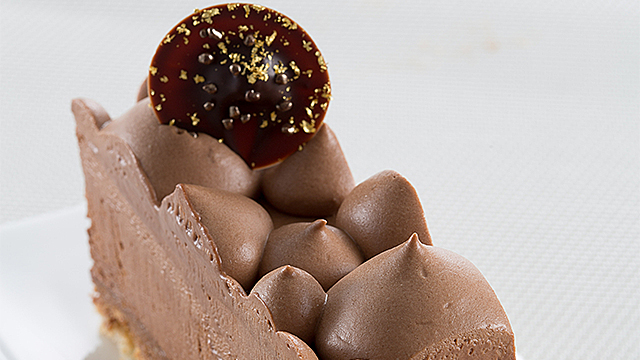 Dosage
Recipe for a 60 x 40 x 4.5 cm square
Used Cacao Barry products
Recipe components
Almond success biscuit
Ingredients
Preparation

Whip

Combine

Add

Bake in a 60 x 40 cm square at 210°C for 10 to 12 minutes.
Pralin Feuilletine™ Crunch
Ingredients
Preparation

Melt at 30°C

Use the Pralin Feuilletine™ Crunch mixture to cover the Almond Success Biscuit.
Excellence chocolate mousse
Ingredients
Preparation

Make a custard
Cook at 85°C

Pass through a conical strainer and pour onto

At 40°C

Top the Pralin Feuilletine™ Crunch mixture with the Excellence Chocolate Mousse
Decoration
Use the Excellence Chocolate Mousse in a 12 mm diameter-piping bag to cover the layered cake with mousse spheres of various sizes.