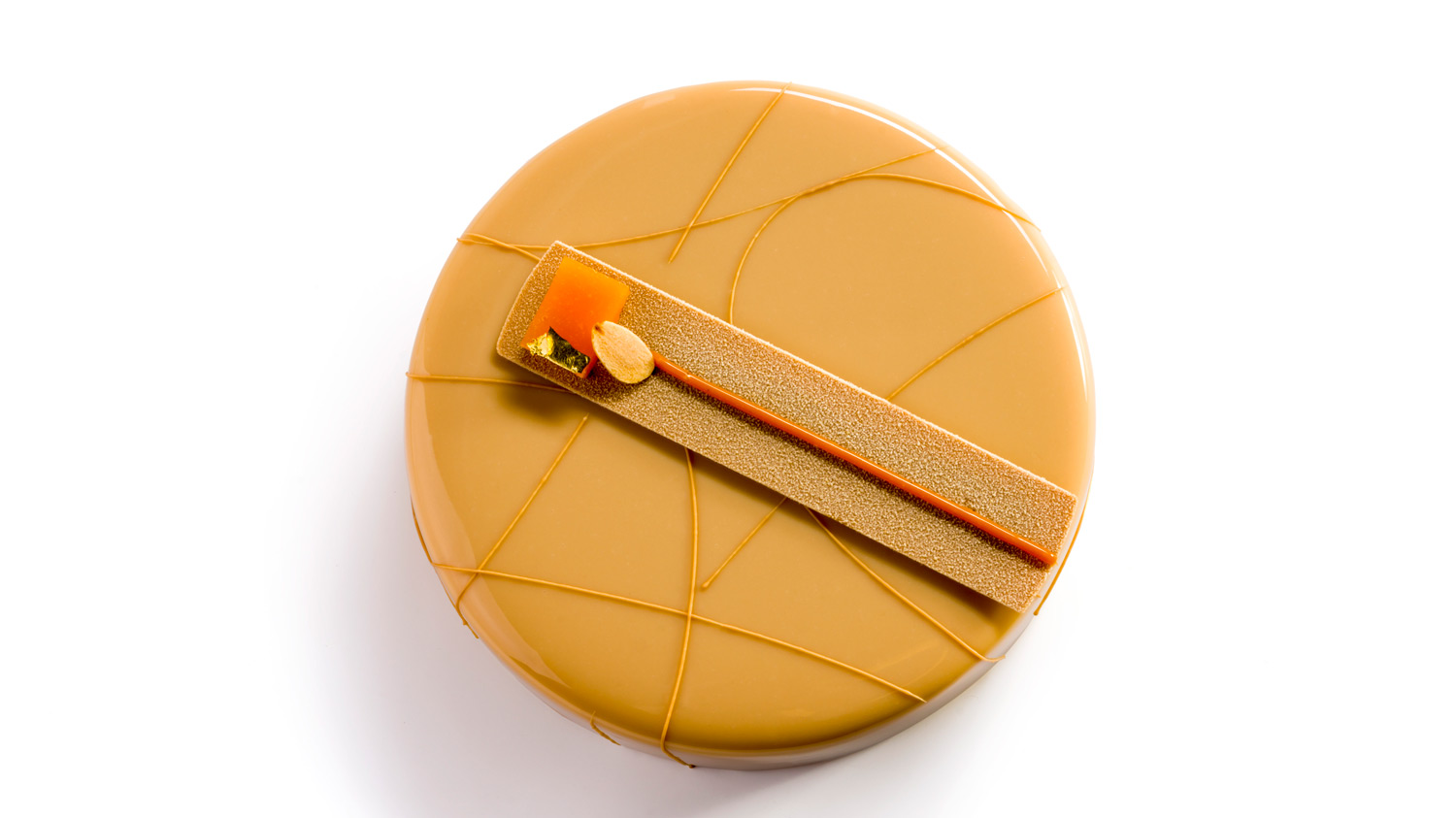 Entremets Creations
Zéphyr Caramel Entermets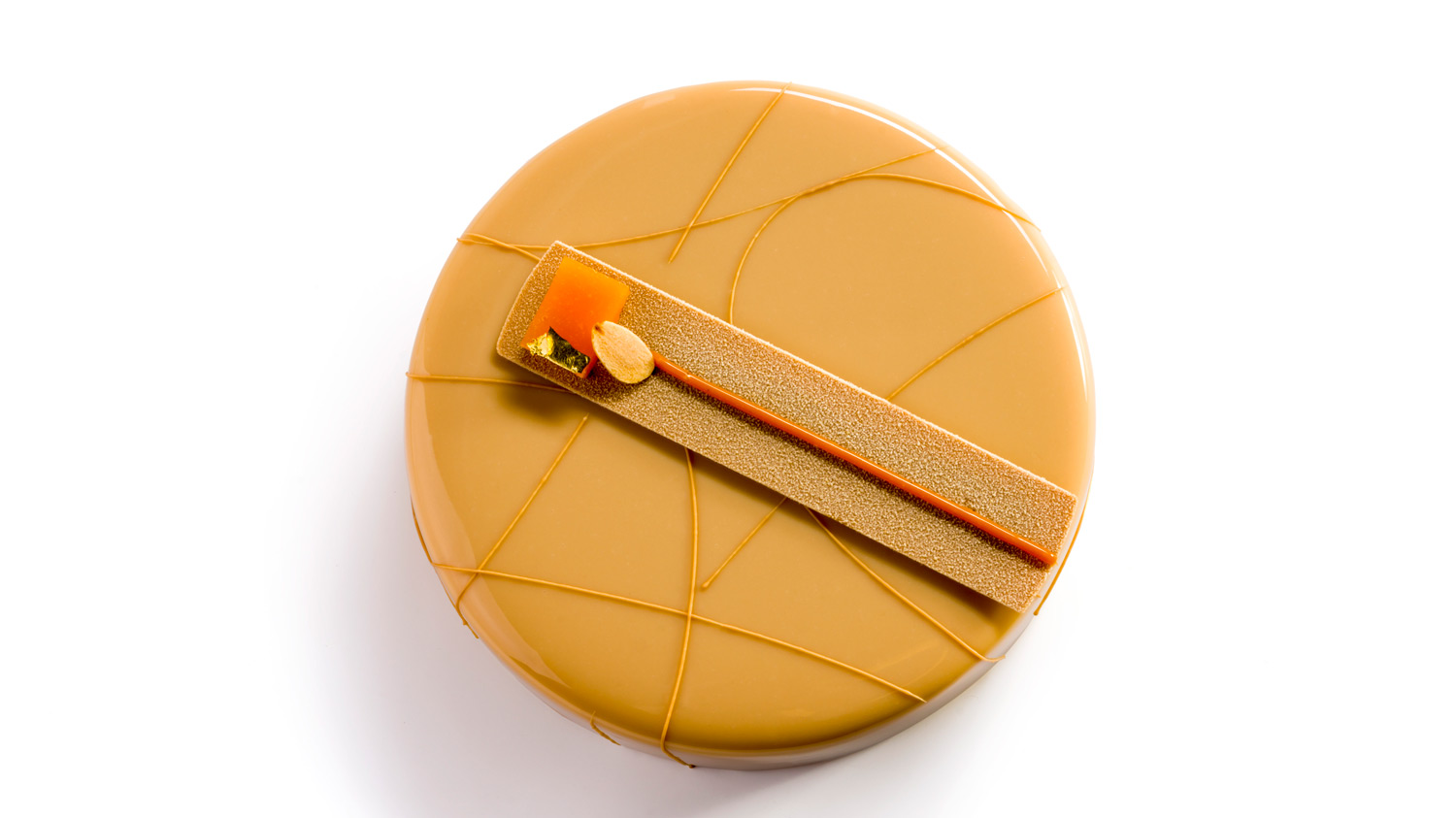 Dosage
For approx. 6 cakes 16 cm in diameter and 4 cm high.
Recipe components
Salted crumble
Ingredients
Preparation

Cut into cubes and keep in the fridge

Place in a food processor and work

Mix until you obtain a pastry dough.
Cook at 160°C.
Keep in the fridge to use later.