Barry Johnson to represent the UK & Ireland at the World Chocolate Masters in Paris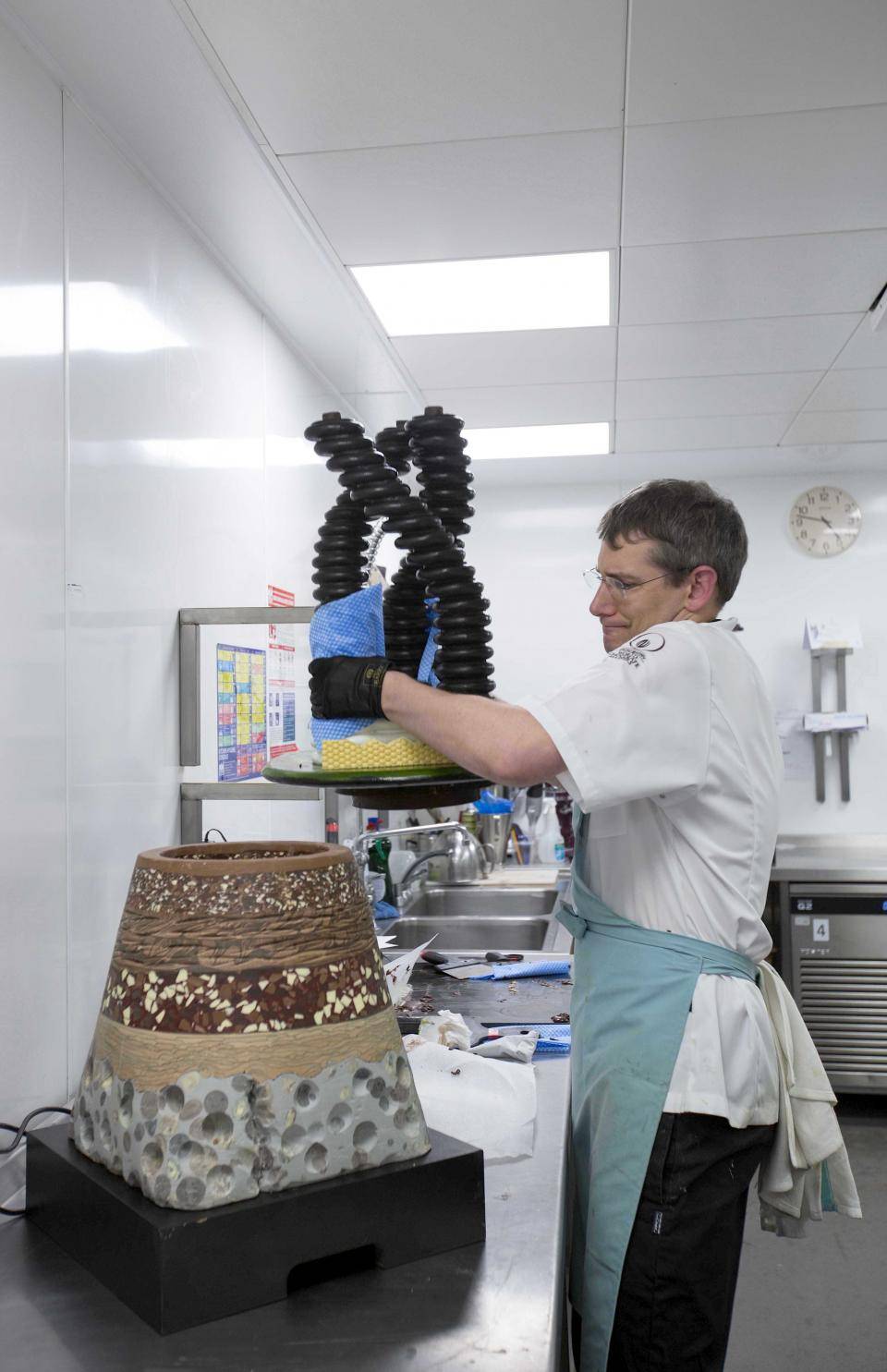 "The World Chocolate Masters has always been the platform where new talents showcase how they push the boundaries of chocolate. What chefs created there was often a preview of a new trend that was found months and years later on the high streets. Now we're stepping up the game. We're really looking forward to seeing a new take on chocolate by young, millennial chefs and their ideas of flavour creation, even combining it with savoury elements, plants, locally grown ingredients, etc.", explained Joost Lindeman, the Global Brand Manager for Cacao Barry.

On Monday this week six super talented pastry chefs and chocolatiers showed their skills and creativity at the UK & Ireland preselections for the WCM. The contestants had one day to create a chocolate showpiece called 'The Futropolitan', a hybrid pastry reflecting 'Fresh flavours of Futropolis' and a 'Chocolate Snack to Go'. In each of the challenges, the contestants had to integrate the theme with shape, design, presentation and an exciting selection of ingredients. Their creations were evaluated by a professional jury of independent chefs and chocolate experts.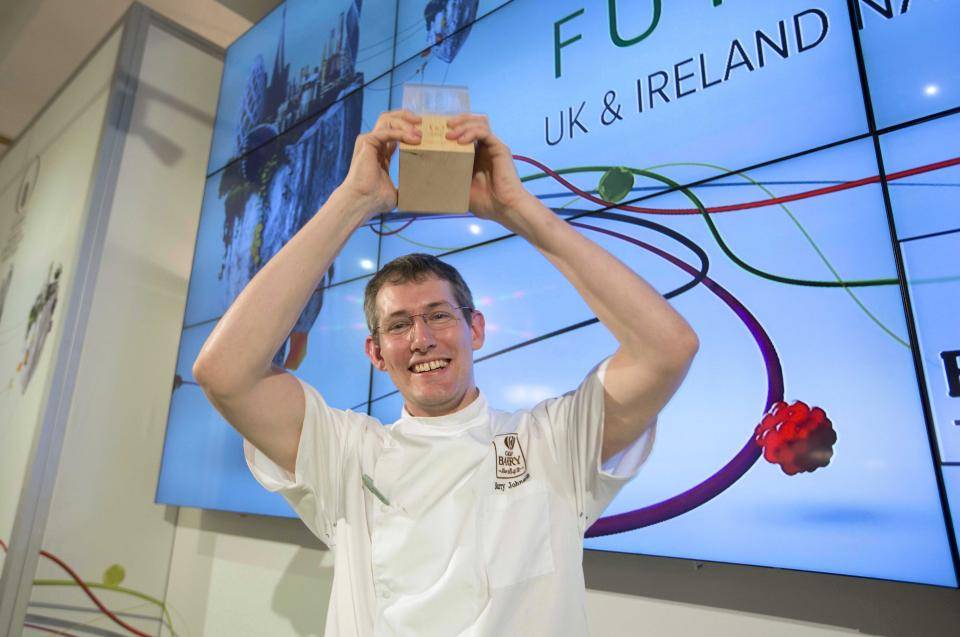 It was a meeting of amazingly strong talents who all pushed themselves to an incredible level to polish their skills to the level of mastery, but only one could be the winner. This year it was Barry Johnson who stood out and will represent UK & Ireland at the World Chocolate Masters final in October 2018, where an international jury will choose the new World Chocolate Master. Runners-up for second and third place were pastry chefs Sarah Frankland and Stephen Espouy.
Gary Hunter, the President of the UK& Ireland preselections Jury explained: "Barry maintained a consistently high standard throughout the competition, showing great analysis of the futropolis concept. He captured the imagination of all of the judges." Robert Harrison, Cacao Barry Sales Director for Northern Europe added: "It was a fantastic competition with incredibly high standards and immense personal challenges, Barry emerged as a worthy winner and we look forward to his presence at the final of WCM next year."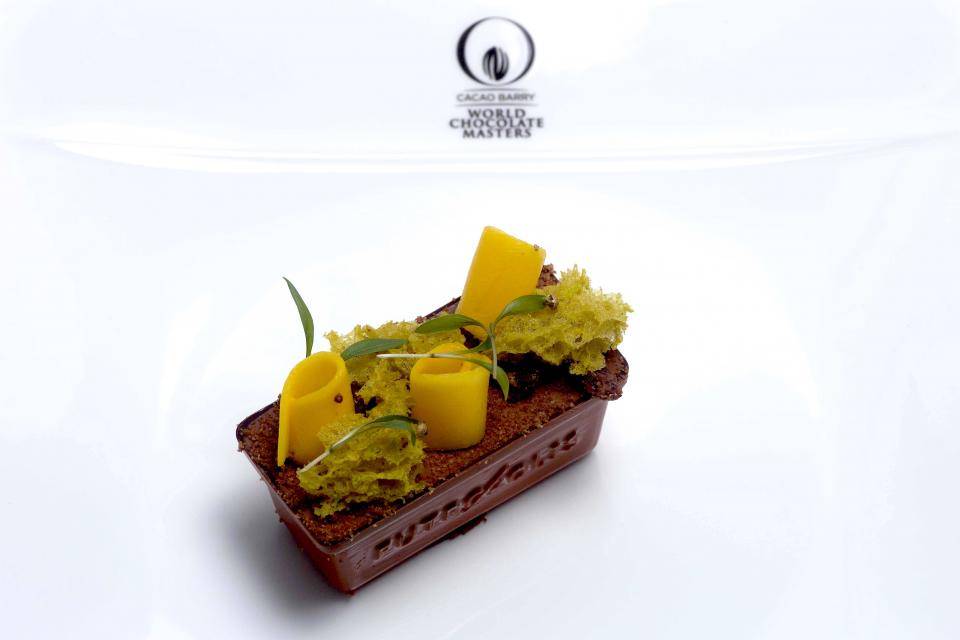 "The World Chocolate Masters is much more than a culinary competition", explained Ramon Morató. "It is an incredible journey during which most contestants learn to push their own limitations. It's their window to the global culinary world. For many of them, it is a fantastic opportunity to reach out to other chefs, learn from them, establish new contacts and develop their own creative thinking and processes. And not in the least, it is a platform for them to transform their professional path into international careers. If you look at some of the finalists and winners such as Frank Haasnoot, Davide Comaschi, Shigeo Hirai, Marike van Beurden and Vincent Vallée… They've become the leading pastry and chocolate chefs in the world."
Cacao Barry and the World Chocolate Masters will develop training and coaching programs for all the finalists. "Brand new for this edition, we will host a few creative boot camps for all finalists to fully prepare them for the final", explained Cacao Barry Global Brand Manager Joost Lindeman. "We will take them to a few special places where mentors and coaches will immerse them in experiences and help them stimulate their creative thinking and the competitive spirit. What's more, they're welcome in our Chocolate Academy centers to train their skills, get creative and technical support and perfect their ideas."
We would like to congratulate all of the contestants and thank them for all their hard work. We wish Barry a wonderful journey in his preparations and lots of success at the WCM in October 2018!