Cacao Barry Flavour Dinners to inspire Chefs: Executive Chef Brandon Olsen from La Banane, Toronto, Canada
Flavour dinners to inspire chefs: French Restaurant La Banane, Toronto, Canada
Cacao Barry® is honoured to announce that the fourth Flavour Dinner was designed by Executive Chef Brandon Olsen from La Banane.
Toronto, March 6th, at the new French Restaurant La Banane, Cacao Barry invited 20 Chefs to discover an exclusive menu. The French restaurant on Ossington is a partnership between Chef Brandon Olsen (CXBO, Bar Isabel, The Black Hoof) and King Street Food Company (Buca, Jacobs & Co. and Jamie's Italian).
This place has been a dream of Olsen's and his partner, Sarah Keenlyside, for a while. Its entire concept, from the name and decor down to the menu, is their baby. The 80-seat restaurant is split into three areas: a front "garden" room with marble tables and booth seating, a "brasserie" with a raw bar and snazzy banquettes, and the rear salon. Each area is decorated with brass finishes, original artwork and antiques, like vintage glassware, from Olsen's own collection.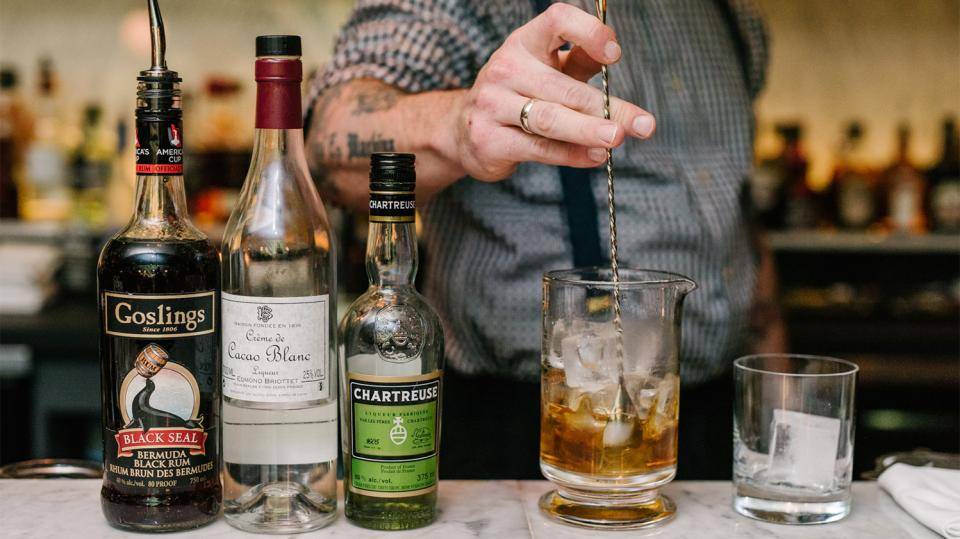 Our Flavour Dinner took place in the front space, outfitted in all shades of green, with plush settees and library lights.
The evening started in a very friendly atmosphere with a cocktail prepared by mixologist Chris Weaver with Goslings Rum, Briolet White Chocolate Liquor and Green Chartreuse. But it was time to discover the secret ingredient Chef Brandon Olsen had paired with Cacao Barry chocolates for this challenging Menu.
Two canapés came out of the kitchen; an Alunga™ milk Chocolate Mushroom Foie Gras Vol au Vent, Chervil and a Foie Fat Poached Lobster with Zéphyr™white chocolate Crème fraîche and tarragon.
The menu pairing Foie Gras with Cacao Barry chocolates had just kicked off for the guests, but the whole experience was actually initiated 175 years ago with a Scottish man named Charles Barry who started a quest for extraordinary chocolate flavours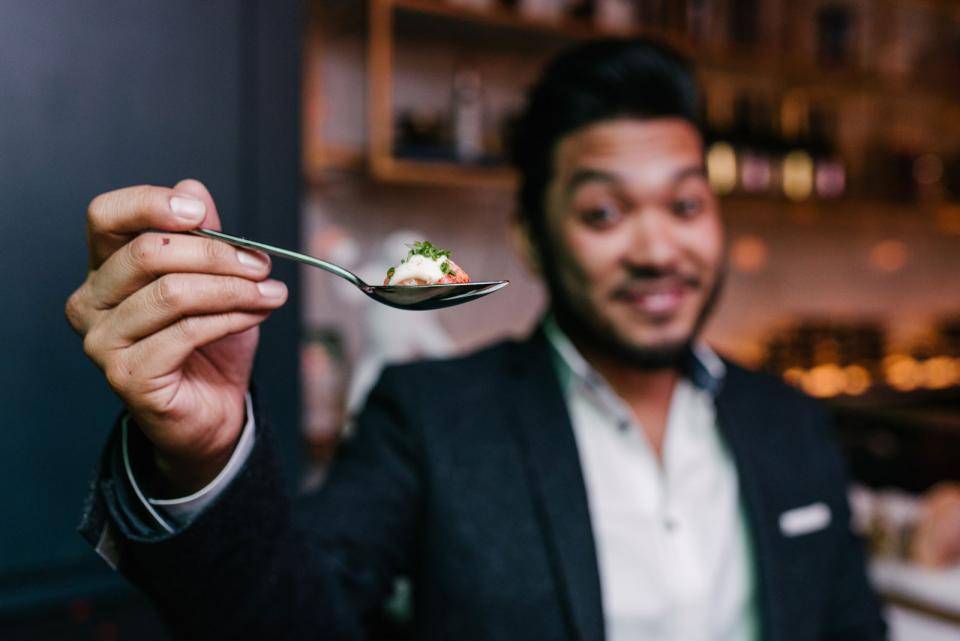 Cacao Barry is exited to continue this journey today by exploring chocolate flavour pairings. As we all know the most exciting journey means nothing if you cannot share it with someone. This is what Monday night was all about, an opportunity for the 20 selected Chefs and Media to share experiences, discover an exclusive menu and be inspired.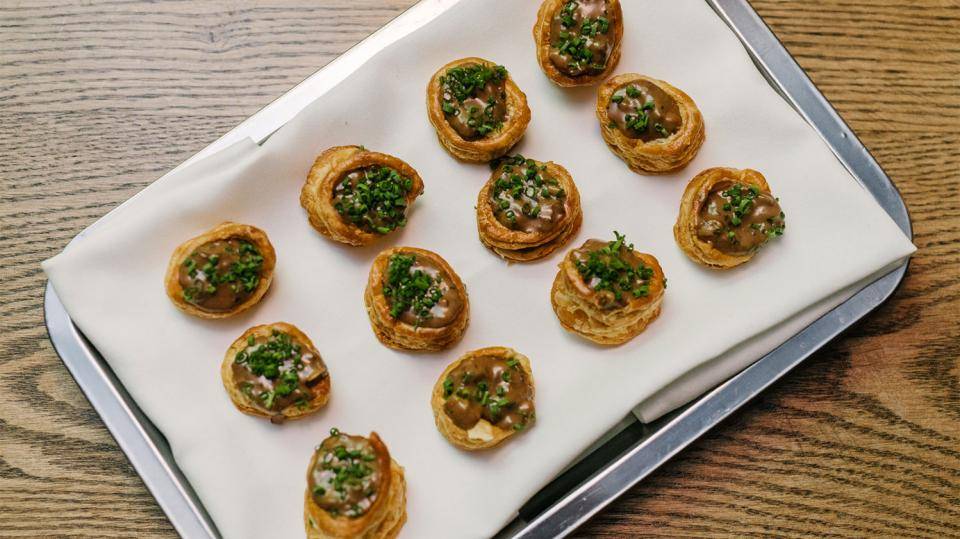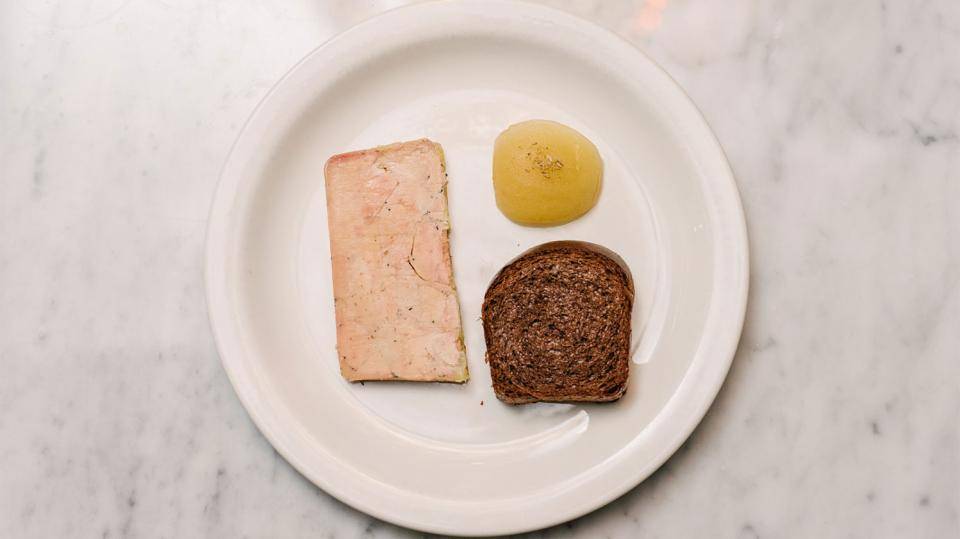 The Menu took us through all the forms Foie Gras could take, starting with its most traditional serving, the Foie Mi Cuit with an Extra Brute Cocoa Brioche, a poached apple and fennel beautifully paired with a Domaine d'Henri, "Saint Pierre" Chablis, France 2014. The cocoa in the Brioche lifted the taste of the Foie Gras and the poached apple brought freshness to perfectly balance the dish. The first course promised an interesting flavour journey.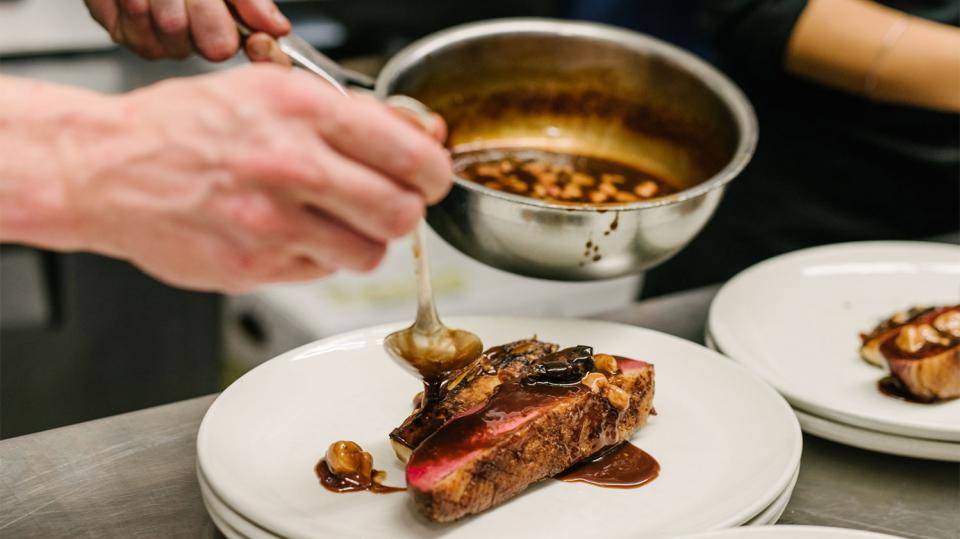 Chef Brandon Olsen was only warming up! The "Plat Principal" was about to make all conversations stop. A Duck Breast with Saint Domingue Origin chocolate 70% cocoa, cured Foie and endive accompanied by a Château des Jacques Morgon, France 2010. Superb! In spite of the Chef's generosity, all plates went almost clean back to the kitchen. The perfect flavour combination: the floral spices of the Saint Domingue chocolate paired extraordinarily well with the duck breast and the cured Foie impeccably cooked.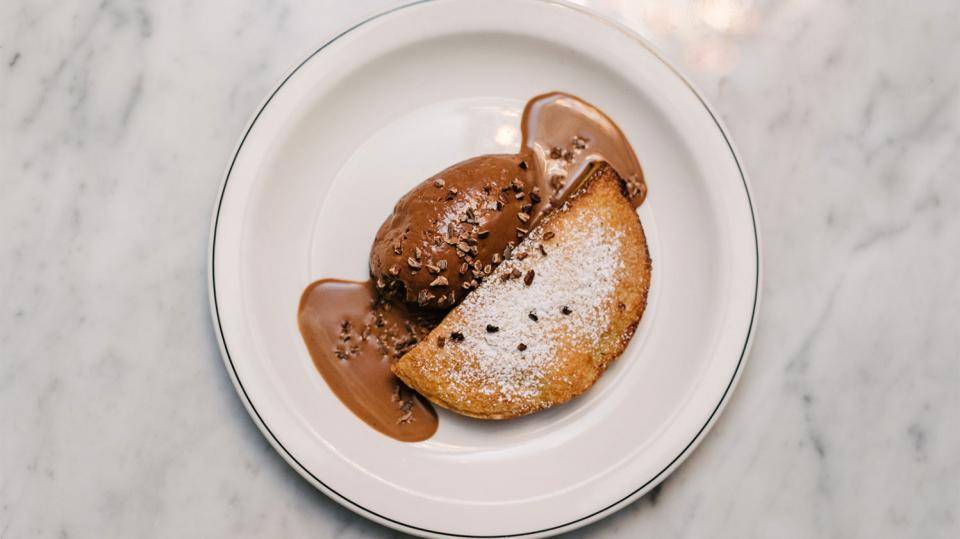 To end their dinner, guests enjoyed a Hazelnut Banana Cake with cocoa nibs and an Alto el Sol Plantation chocolate and Foie Gras mousse. But this was not surprising enough for Chef Brandon Olsen, so he offered a drink pairing with a White Stout, Blookd Brothers "Guilty Remnant" from Toronto Ontario. The acidity of the Alto el Sol Plantation chocolate perfectly paired with the Foie Gros mousse to accompanie the exquisit Banana Cake all complimented by the bitterness of the beer.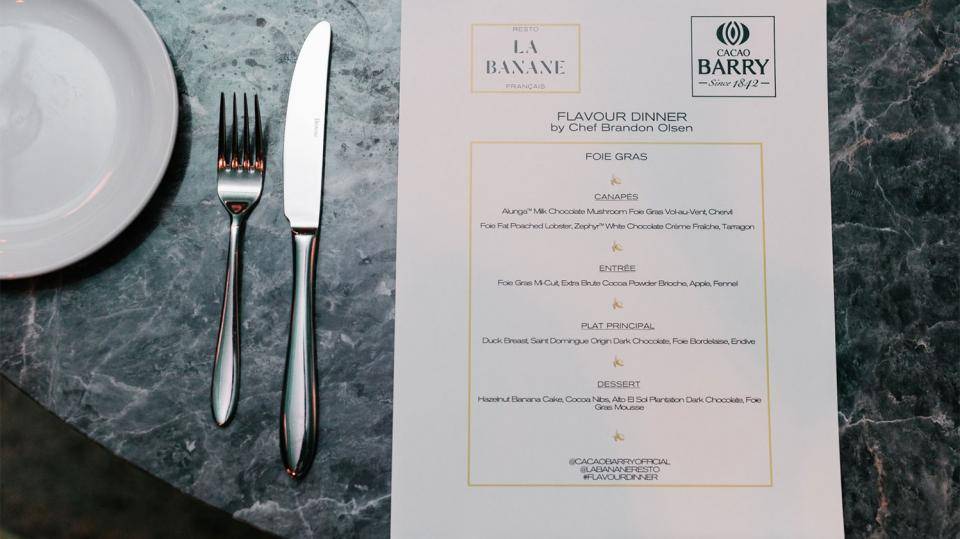 Nothing would have been possible without the fantastic team of Resto La Banane. Chef Brandon Olsen accepted the challenge to play with chocolate flavours and imagine the most delicious pairings. He chose Foie Gras as the one ingredient to pair with Cacao Barry chocolates to design a three course menu.
Again tonight the 20 guests enjoyed a fascinating dinner, sharing their experience and inspirations leaving the new French restaurant full of new ideas for their creations. S
ee you soon at our next Flavour Dinner.
Cacao Barry®, Pioneer in Flavour™