Gabriele Leo, the executive pastry chef of The Ned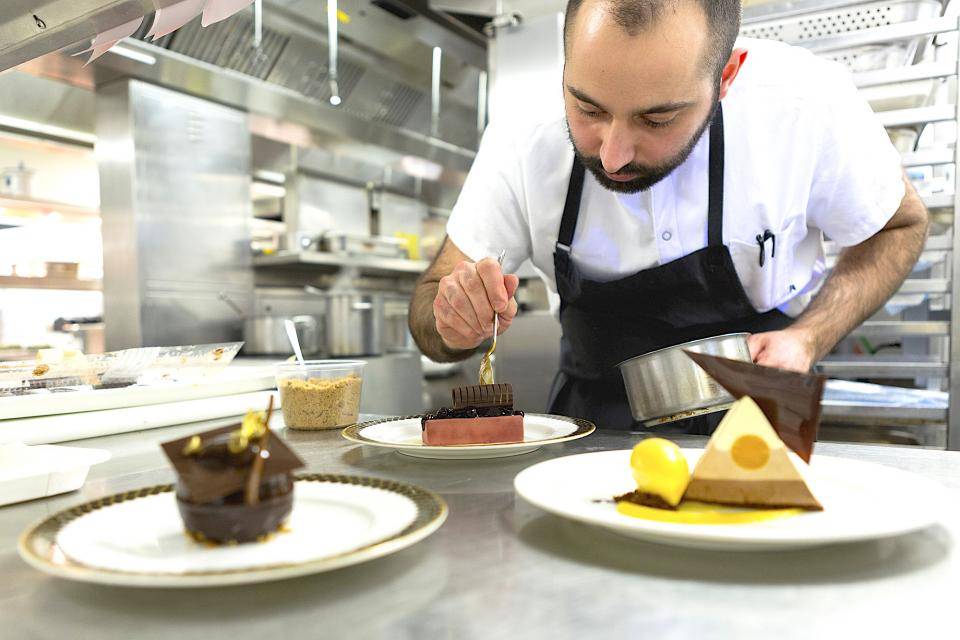 This week we had a chat with Gabriele Leo, the passionate executive pastry chef of The Ned, the new Soho House hotel in London. Get to know how he became a pastry chef and how he sees the desserts of the future.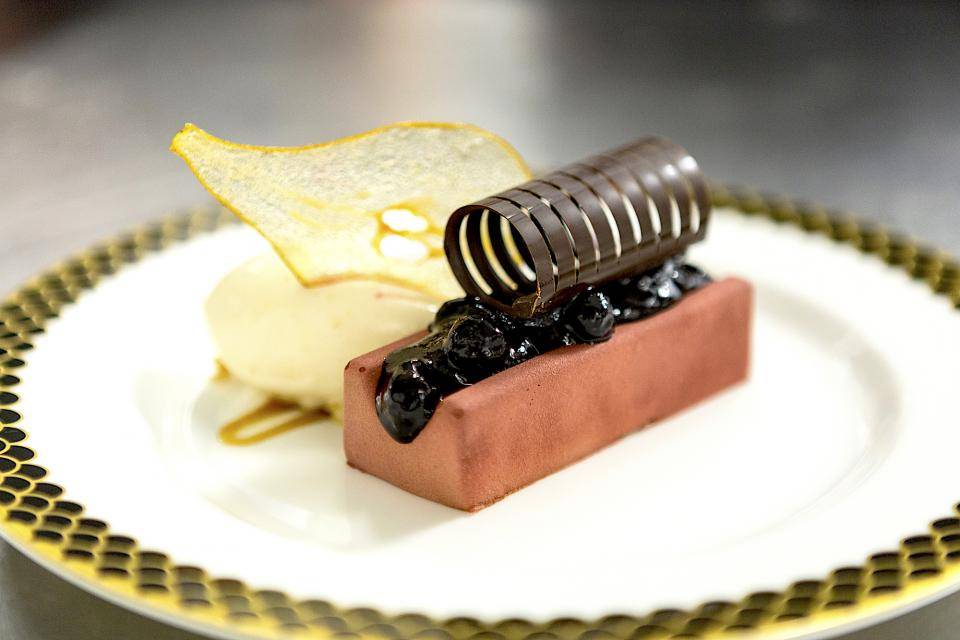 Where did it all start? How did you fall in love with cooking, pastry and chocolate?
It all started with my family in Italy. My grandmother baked all the time when I was a kid - I have many memories of the perfumes of freshly baked cakes, especially those of the Christmas spices. When I was a bit older, I watched my brother starting his career as a chef.  Also my dad has always been a gourmet – he was always in love with cooking.
What was your educational journey? Who were your best mentors and what was the best lecture you've got?
I went to a culinary school but I was 13 years old when I stepped for the first time into a professional kitchen in Corato. It was an early start but I would just do small tasks and lots of cleaning. While I worked in the kitchen I would watch the pastry chef. We did a lot of weddings and I loved watching all the pastries and sweets being created - all the different colours and shapes.
I had a few mentors- after two or three years I went to work with my brother and his chef, who I thought was brilliant. He was the first person to teach me step by step how to manipulate pastry and the history behind it.  
My true mentor was Emanuele Saracino though. He was my first professional pastry chef and was 100% dedicated to pastry. I joined him after he competed in the World Pastry Cup in 2005.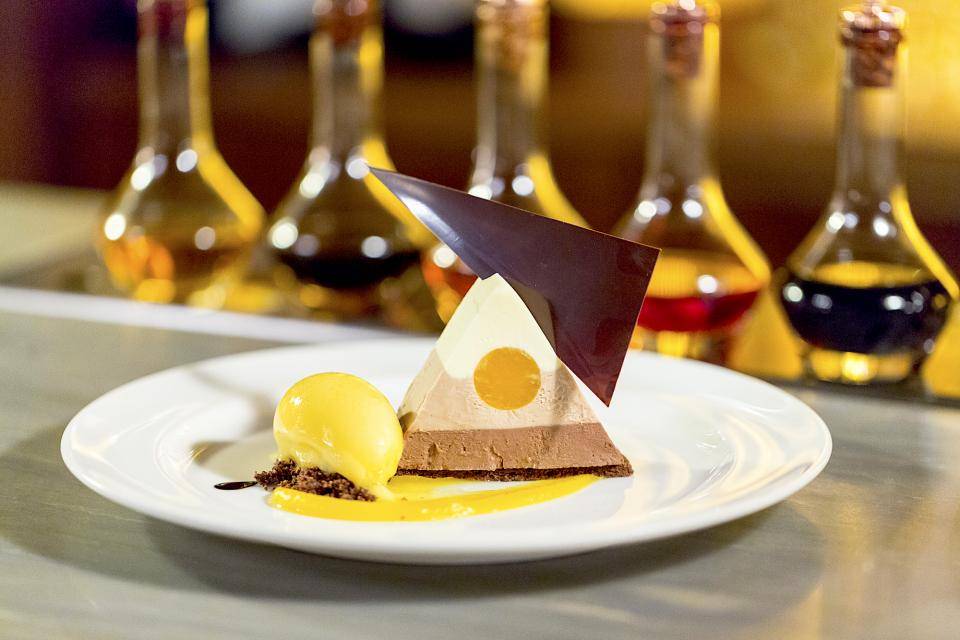 What do you like best about your work?
Playing with the flavours of course! And the pairings. Most of all I like to make people smile – when someone has a dessert and they leave happy, that's my favourite thing.

What do you find most challenging?
Managing staff is always challenging - I want to keep them motivated. At The Ned specifically it's challenging to coordinate all the different outlets - I work across every restaurant and the events floor - there are ten restaurants, so I'm pretty busy.

What about your relation to chocolate?
I love chocolate of all flavour profiles. The more flavour the better – I like a bitter taste so 65% -75% cocoa content is my preference. I also like floral notes and fruitiness.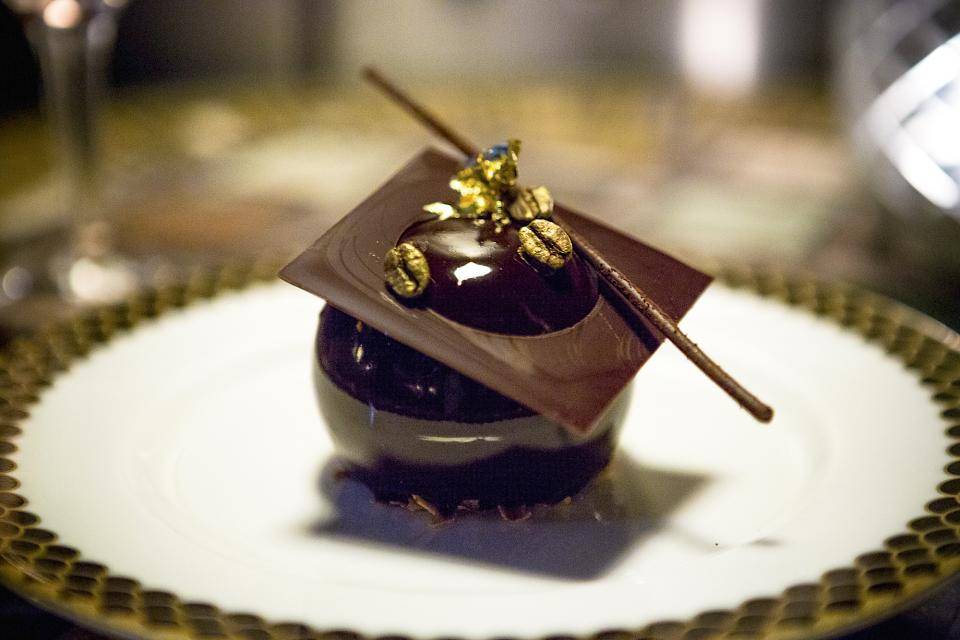 How do you like to enjoy chocolate?
I like it on its own but in small portions, so you can really taste it.
 
Which is your favourite Cacao Barry chocolate? Why? What do you like to pair it with?
Tanzanie is one of my favourites as it has a high cocoa content. I love it in a mousse – it's nice and rich. We match it with sharper sour fruits - passionfruit works well.

Where do you find the inspiration for your work?
A little bit everywhere - it could be in the street or in a shop, Instagram too. If I need inspiration I go for a walk around Shoreditch and look at the people and the shops. I went to Italy for the Sigep expo – that gave me a few new ideas too. I have seen all the new trends in pastry.
How would your ideal dessert look like?
My ideal dessert would have a simple look but elaborate structure, I like to keep the flavour well balanced.
And which is the best dessert you ever had and what was so great about it?
The Paris-Brest from La Patisserie des Reves. The design was stunning and the rich taste of hazelnuts was delicious.

In 2018 will in Paris take place World Chocolate Masters. The theme will be Futropolis. How do you see the desserts of the future?
I think the desserts of the future will still be based on the classics but with the use of new techniques. Sustainability will become even more important and we'll also focus on vegan and sugar free desserts.
Do you have any golden dream?
I would love to go and work at in the future at Soho House in Tokyo. I have always been in love with Japan – I'm going for two weeks soon and I can't wait.