Looking forward to the UK & Ireland pre-selections for WCM 2017 with Martin Chiffers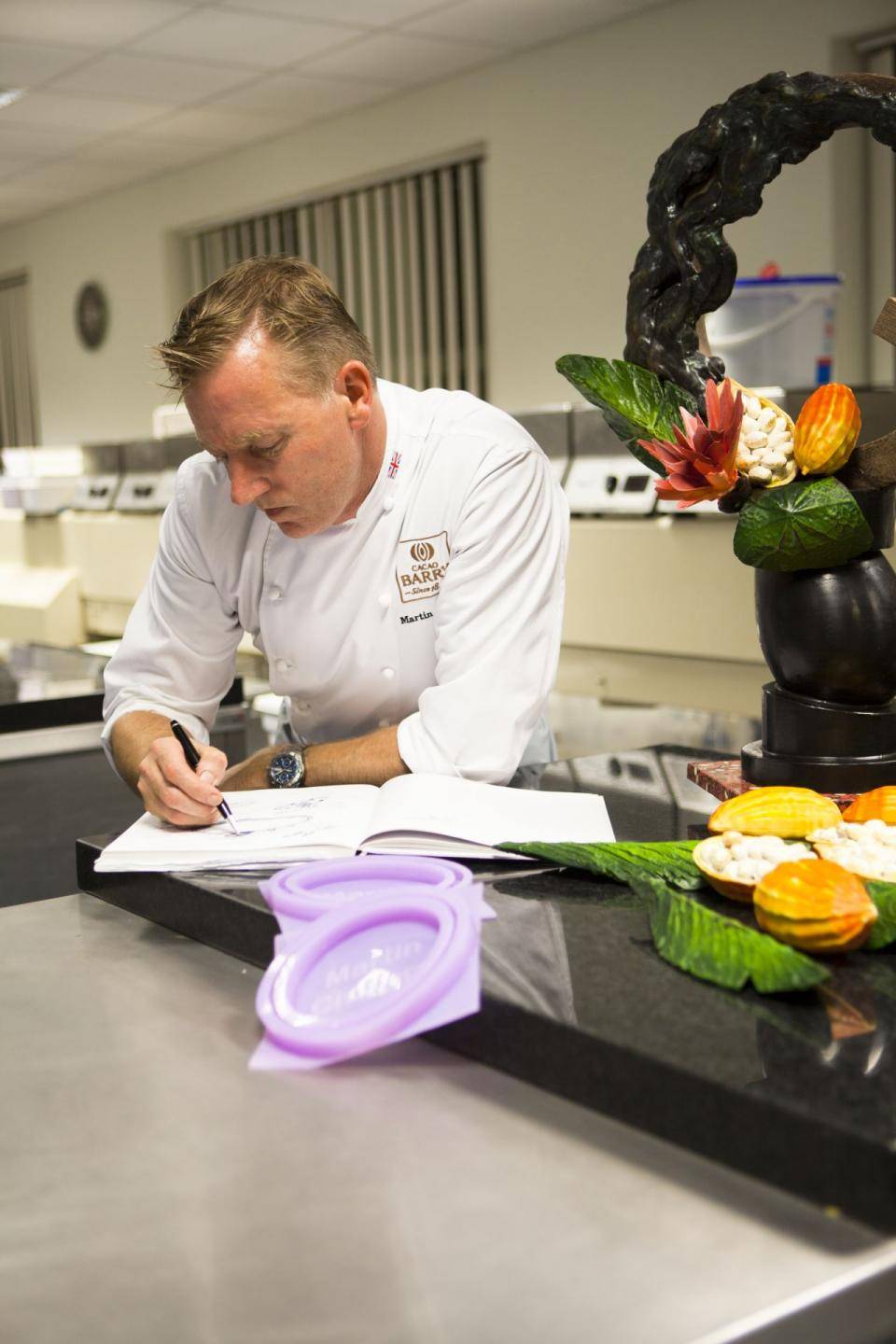 Six great, super talented pastry chefs and chocolatiers will this year compete in the UK pre-selection for the international competition of the World Chocolate Masters (WCM). The competition is just around the corner, so we are checking how the preparations are going. Today we are talking to Martin Chiffers.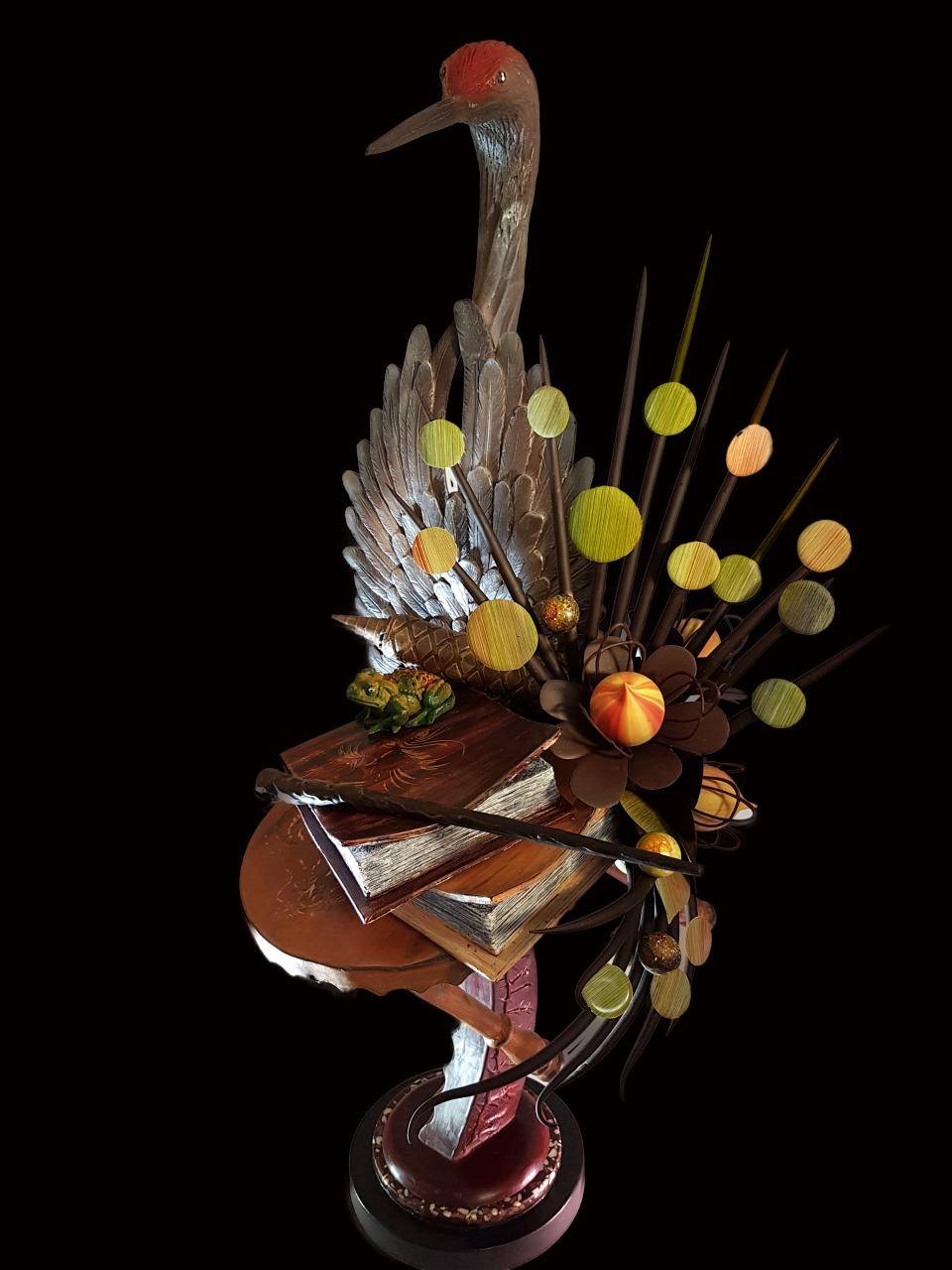 There are only a few weeks to the UK WCM. How do you feel? How are your preparations going?
My preparations are going reasonably well. It can be difficult to know how far to push yourself when you're unaware of the level of the other competitors in the field. Ultimately, I'm a perfectionist and will always find some fault in my work.  I can always do more if given sufficient support.
What is most challenging?
Ultimately it's time and money. I've had to free up my calendar for long periods with loss of income from my career as an international pastry consultant.  Travel and accommodation also quickly mounts up as most of my training was done with Ruth Hinks (UK World Chocolate Master 2013) at Cocoa Black in Peebles and at The Sculpture School Winkliegh Devon with Andrew Sinclair.
Preparation for this type of competition costs a lot of money and also impacts family which can be emotionally challenging. I'm lucky I have my two little angels who always support me in my work. This is not just an individual journey, but one which each of the competitors share with family, friends and industry peers. They all feel the ripples of the journey. The support I've had has been great so far and I'm truly grateful.
What went easier than you thought?
Nothing has been easy because you're trying to do something themed in the future (Futropolis). However, I've fallen in love with preparing for the competition as it's allowed me to put my practical and creative skills to good use. I'm using a wide variety of different skills to design everything and create the tools for the job e.g. graphic designs, 3D printing, CNC acrylic, sculpting, mould making, stainless steel fabrication and many more.

Are you getting lots of support from your colleagues and other people? Is there anybody you would especially like to thank?
Yes, it's been really amazing the support I've received from those closest to me.  In particular Ruth and David Hinks at Cocoa Black in Peebles who have provided access to The Chocolate & Pastry School facilities and the emotional support to keep me focused and energized. It's great having Ruth as my coach as I was her coach when she reached top-5 at the 2013 World Chocolate Masters.  It's the return leg of a journey which started five years ago.
The other people who have been instrumental in my campaign are: Andrew Sinclair at The Sculpture School, who has coached me in sculpting clay and helped bring my design ideas to life. Peter at the Neidpath Inn in Peebles has also been really supportive with my accommodation during my months of training. He also happens to serve the best breakfast in the Scottish Borders.

My ever loyal Assistant Samira Kazemzadeh who has always been so supportive to me.
Invicta Bakeware have supported my campaign with stainless steel products, bespoke baking equipment. Martin Porter of Rex Martin Ltd, Richard Victoria of Ritter Courivaud, David Myers at Abbey Distribution and Hans Ovando (Spanish Chocolate Master) who I recently befriended at Cocoa Black.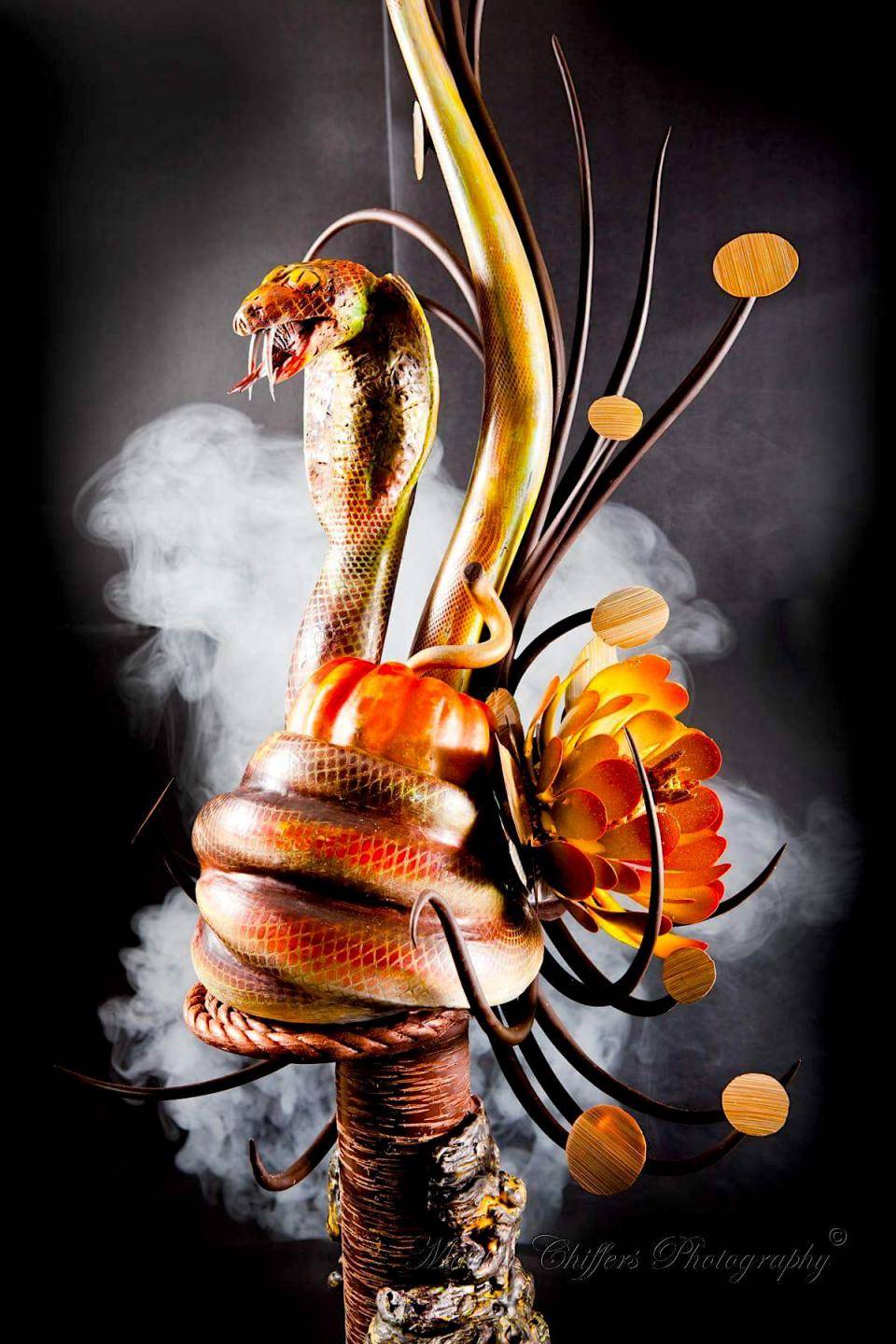 Are you enjoying the theme Futropolis?
Yes. It was hard in the beginning as we are trying to look into the future, but the possibilities are endless if you put your mind to it. Our industry is advancing so quickly now and we're using more new tools to help us create new things.
How is it inspiring you?

My best inspirations come when I am in a quiet place: next to the sea, walking by the Thames or relaxing with my ever expanding group of friends at Cocoa Black. I'm lucky having a creative mind that never stops striving to find that next level, particularly if I'm made aware of a new tool for the job. A love of science and technology also helps.  
What is your vision for the future of desserts?
New shapes, design ideas and concepts that reinvent the classics are becoming more popular. Social media offers huge potential, we are sharing ideas with everyone in the world which is making our industry advance faster.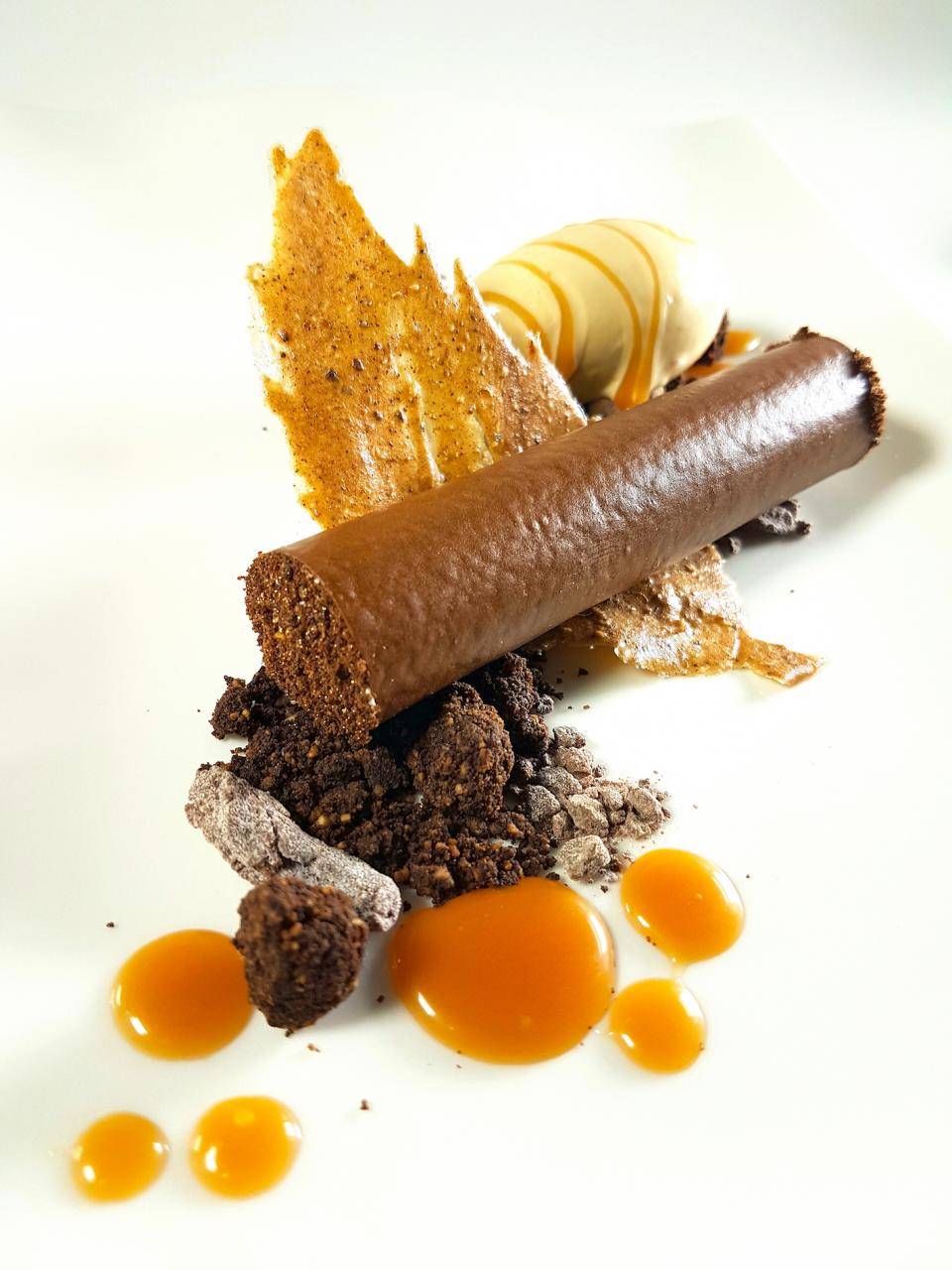 Is there anything in the pastry world today that you dislike?
I've always loved my job and pastry has been my life since I was 16. A true passion so it's hard to dislike anything, but if I had to choose, I'd say it's the fakes – people pretending to be something they are not.
How would you make it better?
I'm trying to make our pastry world and industry better through knowledge sharing: consulting, coaching, competitions and sharing my work on my social media.
What have you learnt through your journey to this competition?
If you commit to the WCM it will offer many unexpected benefits. There's a very steep learning curve, which allows for continued learning and professional growth.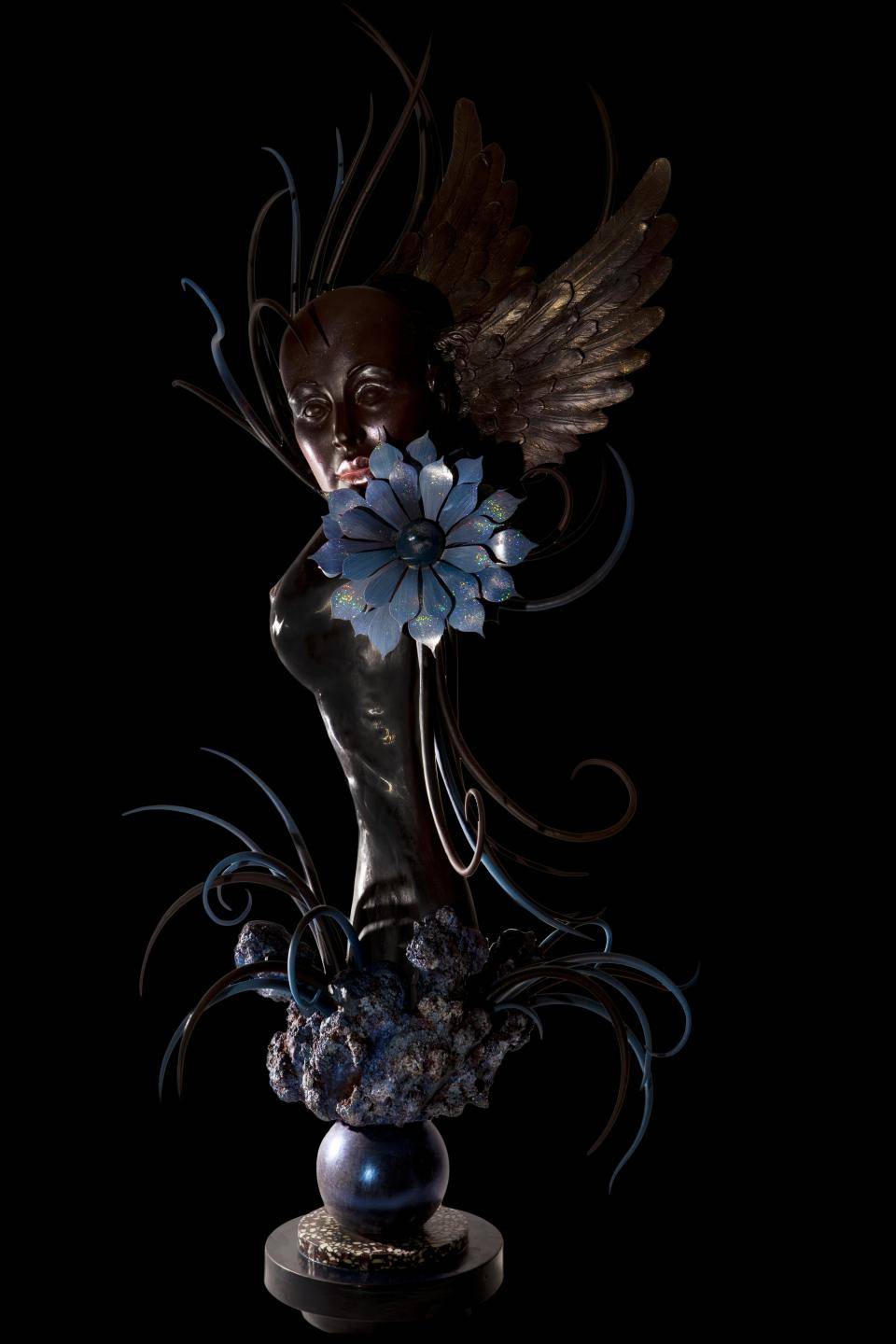 Are you ready to win?
I hope so. I feel there is an expectation around my campaign (both from myself and others in the industry) after my coaching success - with the UK Pastry Team and Ruth Hinks both reaching top 5 positions in the world.  It's important not to underestimate your opponents as anything can happen on the day.  I just hope I'm doing enough to impress the judges with my vision of Futropolis and win my ticket to the world final in Paris.