Ruth Hinks, the lady who won the best position for the UK at the World Chocolate Masters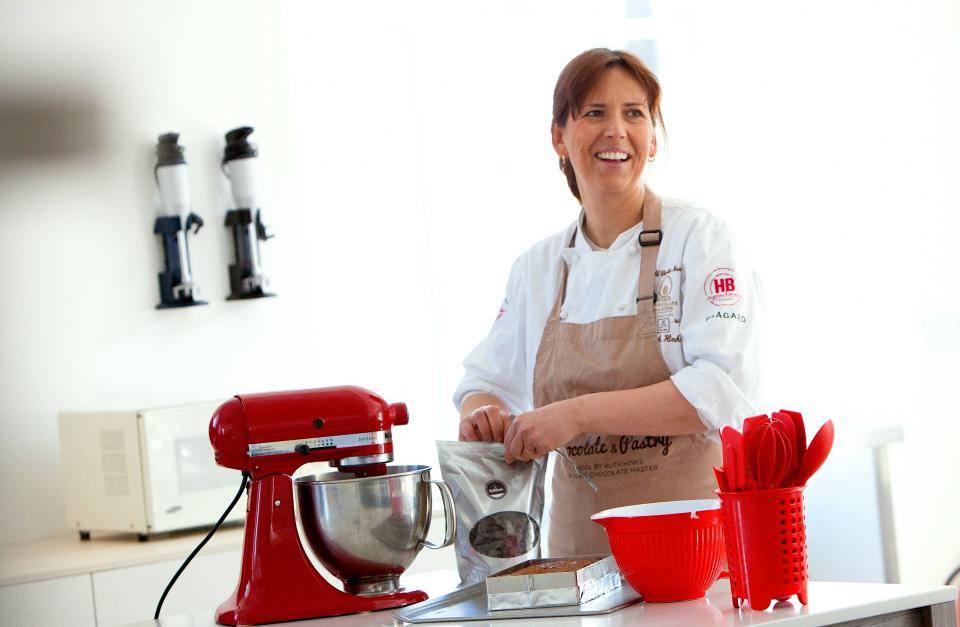 Ruth Hinks, the owner of the Cocoa Black - The chocolate and pastry school, is a born winner. It is not surprising that she reached the highest position ever for the UK at the World Chocolate Masters: the 5th place in 2013. Here is her story and her advice to all those who are thinking about competing in this wonderful but challenging competition.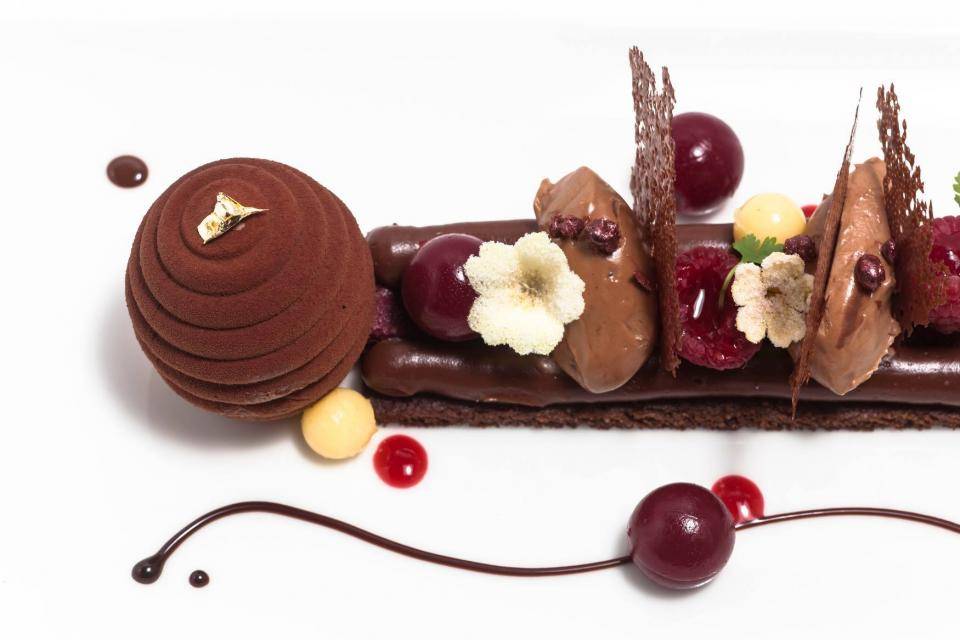 When did your love for chocolate begin?
Aged 14, I started making Easter eggs to raise money for a double tape-deck radio. I sold them from the back of a 50cc scooter, through dad's dental practice and to a local Mercedes dealership in South Africa.

Where did you learn your profession and who were your best tutors?
I've always sought to work with and learn from the very best and in doing so have travelled extensively.  During my career, I have been lucky enough to have worked with many leading chefs including Albert Roux.

What was your best lesson?
I failed home economics at school by putting salt instead of sugar into my doughnut mix. Failing a subject I was good at was exactly the lesson a know-it-all 16 year old me needed at the time.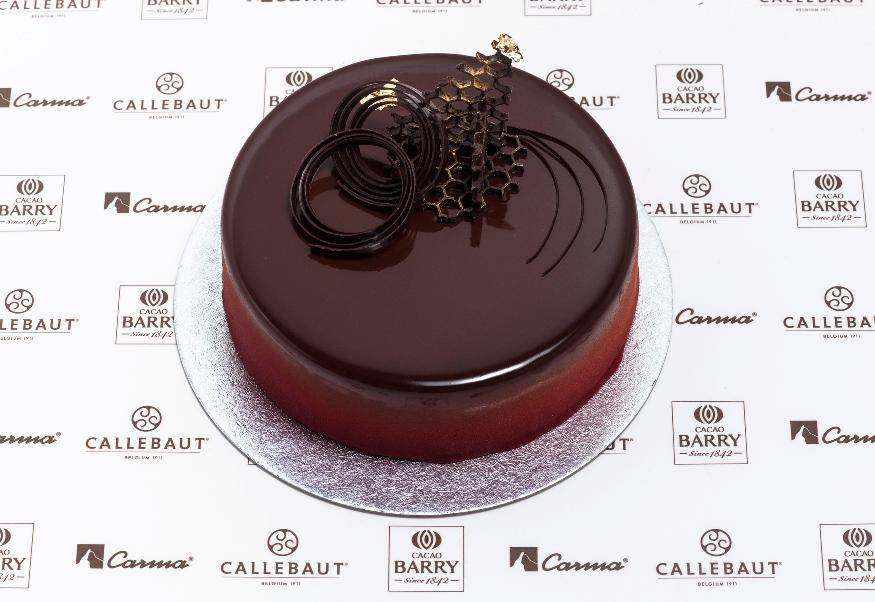 Where did you work before you launched The Chocolate & Pastry School?
I've held a number of Head Pastry Chef positions at various 5* hotels around the world, most recently at the Sheraton Grand Hotel in Edinburgh.

Your career got a boost when you won the UK Chocolate Masters. What made you decide to compete?
I have always enjoyed the culinary competition and recognised its benefits very early on in my career.  My decision to enter the World Chocolate Masters was motivated by a need to benchmark myself against the very best chocolatiers and pastry chefs in the World.
How were your preparations?
In preparing for the World Chocolate Masters, I approached Martin Chiffers (UK Pastry Team President) who agreed to be my coach. We spent a lot of time interpreting the competition requirements and I was training 25 hours a week for a year. I had ten practice runs in the months leading up to the final which allowed me to refine recipes, techniques and timings.
How did you feel during the competition?
The World Finals are held over three days in an event broadcast live online. The pressure was intense, but I was confident in my preparations and really enjoyed the event.
What has winning the UK Chocolate Masters and being top-5 in the World brought to you?
Competing successfully on the world stage provided immense professional satisfaction and allowed me to focus on my business without wondering 'what-if?'  I remained close friends with Martin Chiffers (my coach) as well as many of the competitors from the UK pre-selections and World Finals.
If you would go back in time, would you do it again?
Absolutely.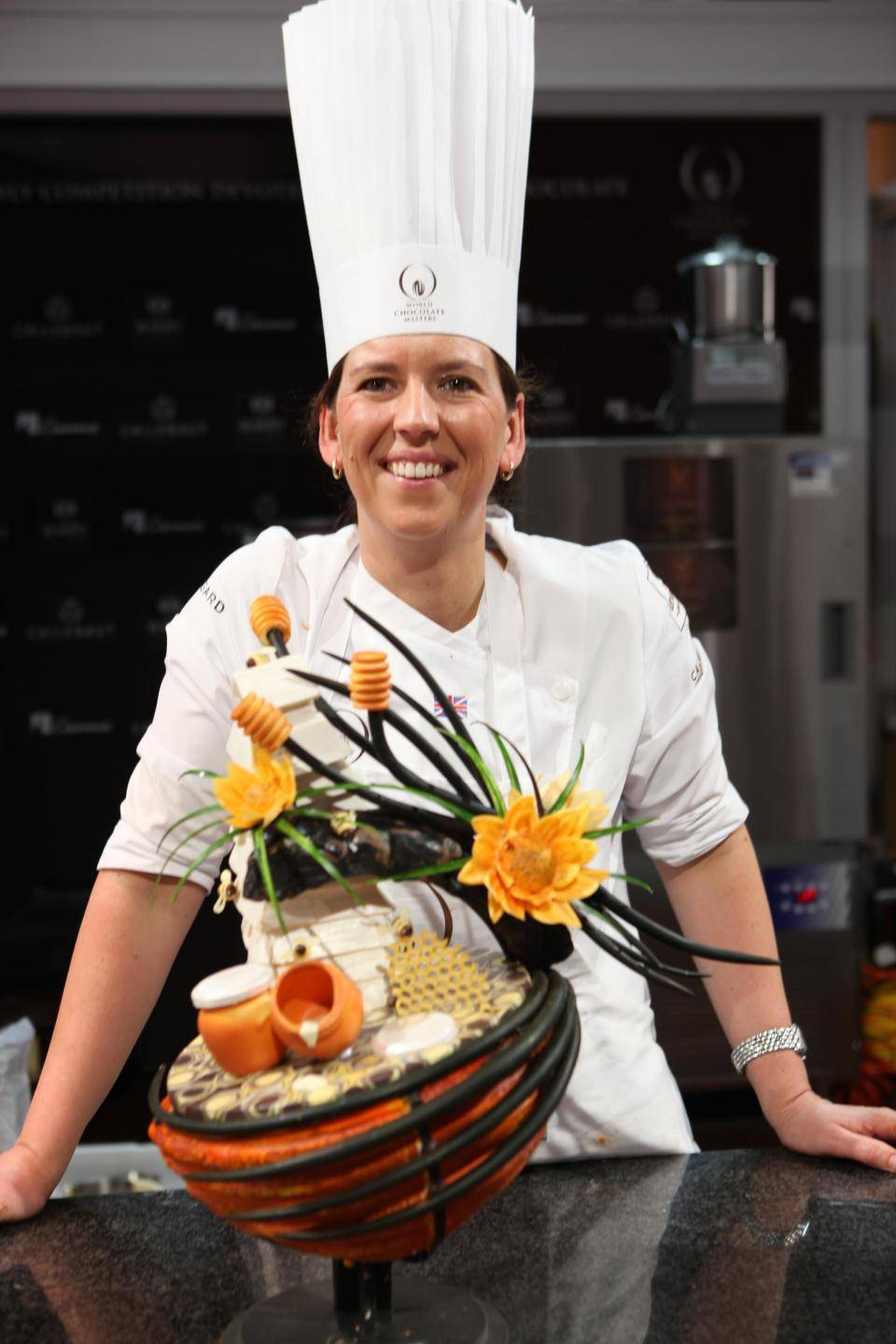 Applications for the next UK Chocolate Masters are closing at the end of the month. What would be your advice to those who have applied and to those who are still undecided?
To those who are undecided:  Just do it.  Win or lose you'll gain far more from this competition than you realise.
To those who have already applied:  Find a committed coach, read the rules, develop your campaign and practice like a chef possessed.

Cocoa Black. What makes you special? How do you differ from other pastry schools?
By not copying other pastry schools. We don't spend much time looking at other schools as what works for one will not necessarily work for another.  We do, however, spend a lot of time speaking with our 10,000+ school customers to better understand their needs and to ensure that The Chocolate & Pastry School remains relevant.
And what do you love best about your work?
Cocoa Black has now reached the point where anything can happen and often does. Exciting business opportunities regularly come out of nowhere and I now spend as much time in the boardroom as I do in the kitchen. The diversity of the work, the places it takes me and the people I meet are the things I love most about my work.  An example would be last year when I found myself doing an unplanned rooftop TV demo in Estonia alongside their President.
What is your personal favourite chocolate dessert?
Chocolate soufflé - a favorite of my children Aiden and Delphine.

Your plans for the future?
We're exploring a number of international strategies with various commercial partners. It's too early to tell where they may take us.

And your advice to young pastry chefs and chocolatiers?
Follow your passion, wherever it may take you.