UK Junior Chocolate Masters 2016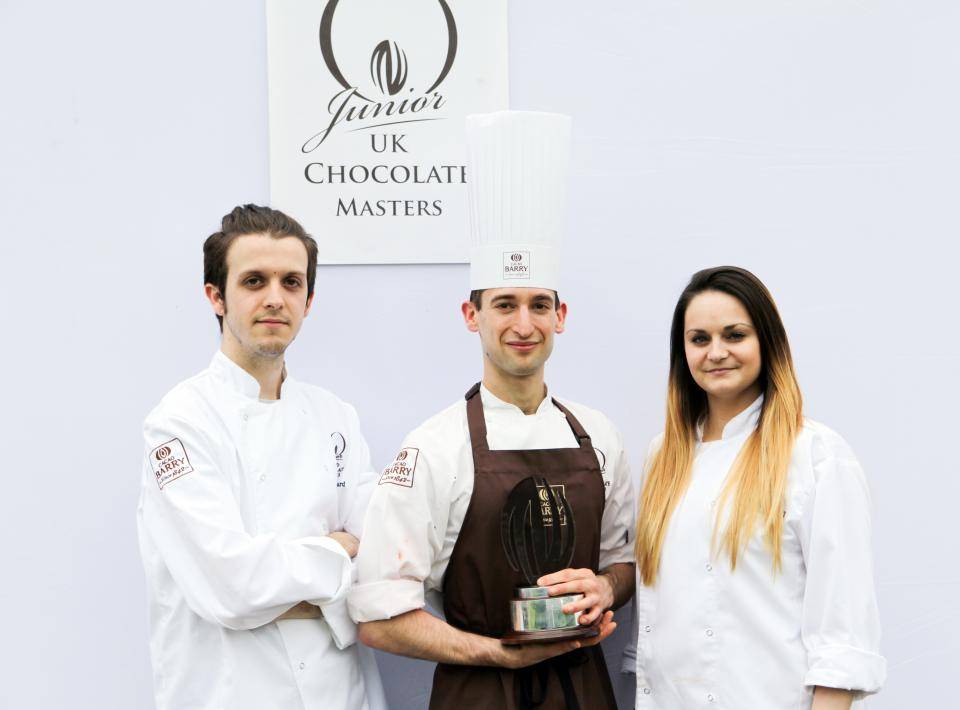 In youth there is imagination, passion, vigour and dreams. Their enthusiasm and the will to do are unbeatable. And this, together with surprising maturity in execution and technique, was also the characteristic of all the participants of the UK Junior Chocolate Masters competition.
Cacao Barry created this competiotion to support and motivate young pastry talents worldwide. It happens every year and features in the country finale six pastry chefs. This year the six UK finalists were: Maxime Michelot from Shangri-La at The Shard, Audrey Dufay from Madame Posh , Matthew Jones from Marc Patisserie and Bakery, Paul Stradling Commis Pastry Chef of Yauatcha, Dominic Hutchings from Coworth Park Hotel and Gabriella Cugno, Demi Chef de Partie at The Ritz Hotel. Each of them was a wonderful discovery - they all showed beautiful creativity and excellent skills.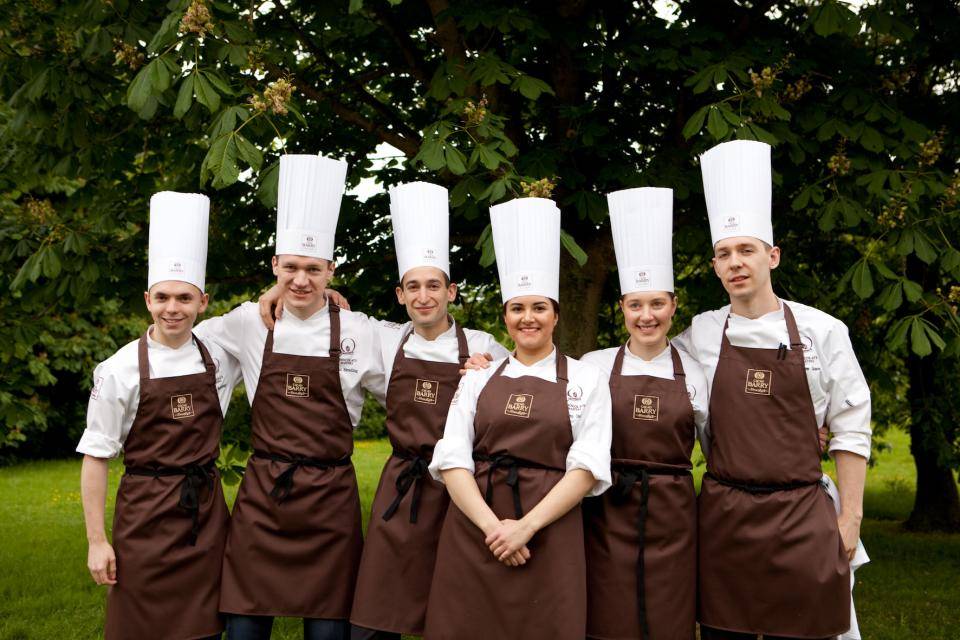 What were this year's challenges?

Each competitor had to create a moulded snacking bar, Food on the go (dessert offering) and a chocolate showpiece - everything in the context of this year's theme: "Majestic Opulence". Hard challenges which stimulated the creativity of every contestant resulted in fantastic creations.

The Judges, composed of Yolande Stanley, lecturer at Westminster Kingsway College, Will Torrent, free-lance consultant working for Waitrose and John Costello who is Development Chef at Nestle UK, had a hard decision to make - all the competitors deserved to win, but there could be only one winner.

This year's title of UK Junior Chocolate Master was won by Maxime Michelot, the talented chef de partie from Shangri La, at The Shard in London. This is the second year in the row for the Shangri-La's team member to win this competition. Last year's winner was Quentin Béchard.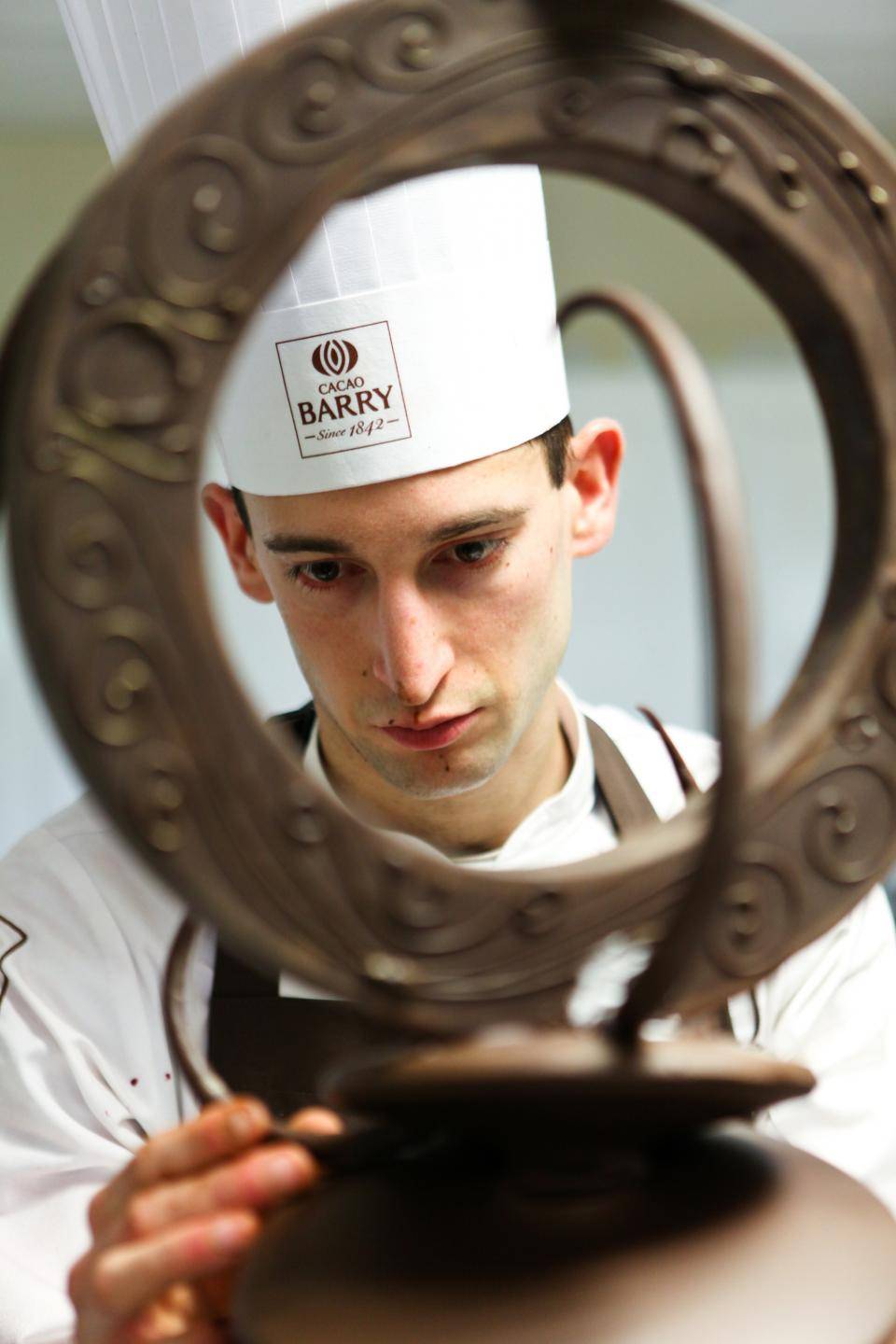 Ryan Thompson, the executive pastry chef of Shangri-La is shining with pride. He says: "I am super proud of Maxime, Quentin and the entire team for their efforts over the past 2 years. Winning the UK Junior Chocolate Masters is a great achievement - winning it two years in a row is like a dream! It is very motivating and inspiring, not only for Maxime and last year's winner Quentin, but for the entire kitchen. Inspiring the younger generation of chefs is very important and something myself and Nicolas, the sous pastry chef, believe in strongly. We always give the team space and time to grow and develop and such awards really show the benefits of it.  Both Maxime's and Quentin's products were of their own ideas and work, with Nicolas we are only there for advice and feedback. I believe that it is important to leave the chefs the freedom to develop their own character and sensibility. I also have to thank the entire team for their enthusiasm and support offered to both competitors during their preparation."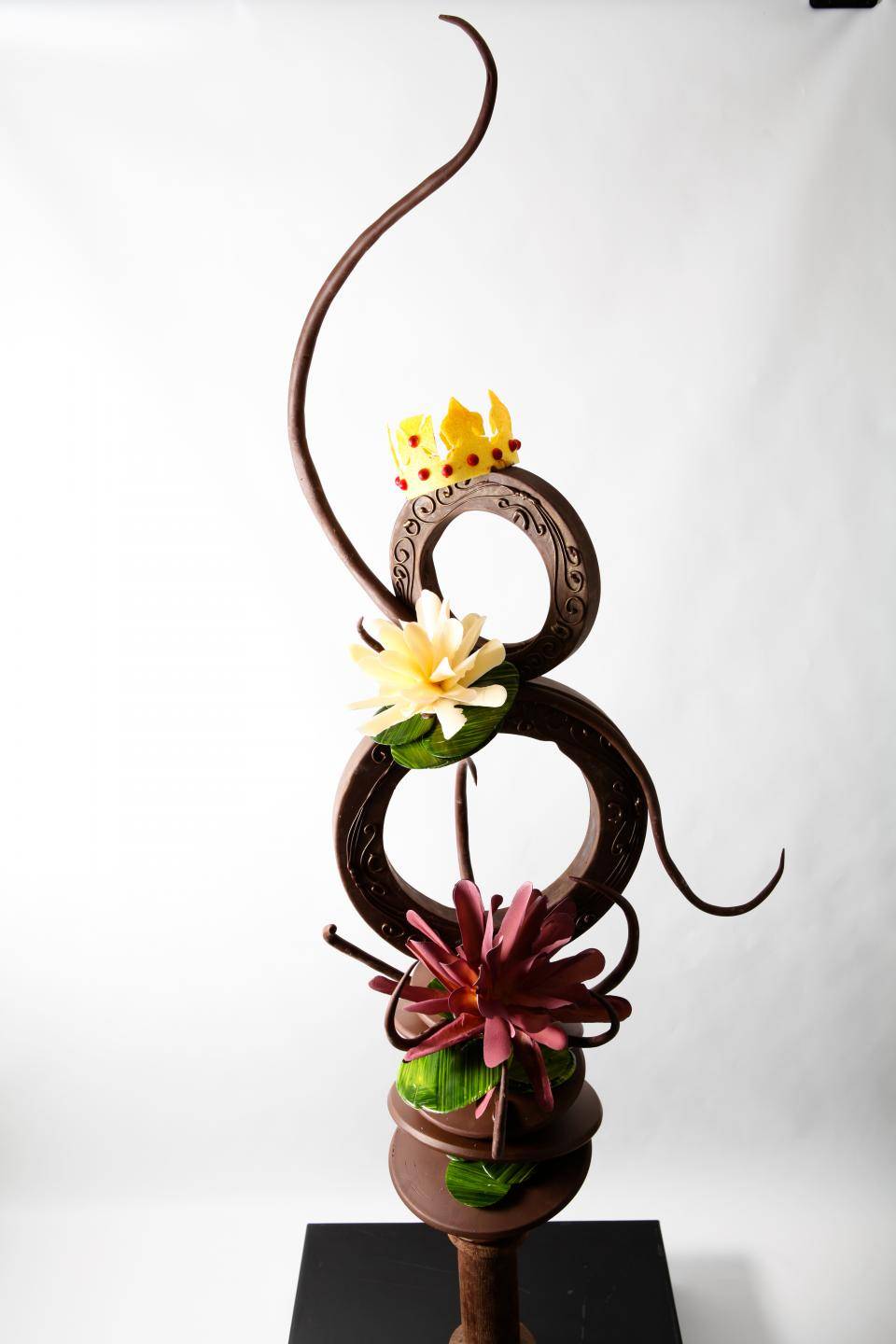 And what was Maxime's winning combination? He made the final difference by demonstrating great innovative practical skills and fantastic sensibility for flavours which made his creations really stand out.
For the snacking bar, Maxime used Cacao Barry Inaya and Alunga chocolate ganache which he delicately infused with Earl Grey tea and enhanced with a blackcurrant and raspberry jelly. Food on the Go Dessert was represented through a lovely choux bun with a tonka cremeux and Alunga mousse. His showpiece with a very thin base with an impressive height, topped with a crown to respect the theme Majestic Opulence, was quite risky but perfectly executed, which shows incredible skills of this young pastry chef.
Big thanks to all the talented pastry chefs who took part in this event. It's great to see that future of the British pastry is in great hands. Big thanks also to the sponsors Les Vergers Boiron, Home Chocolate Factory, Elle & Vire, Russums, Thermomix and Angel Refrigeration for their generous gifts for all contestants. We are very much looking forward to the next year - and the new discoveries it will bring.