Under the Tanzanian sun. Part 2: Sun Trigg talks about her cocoa plantation experience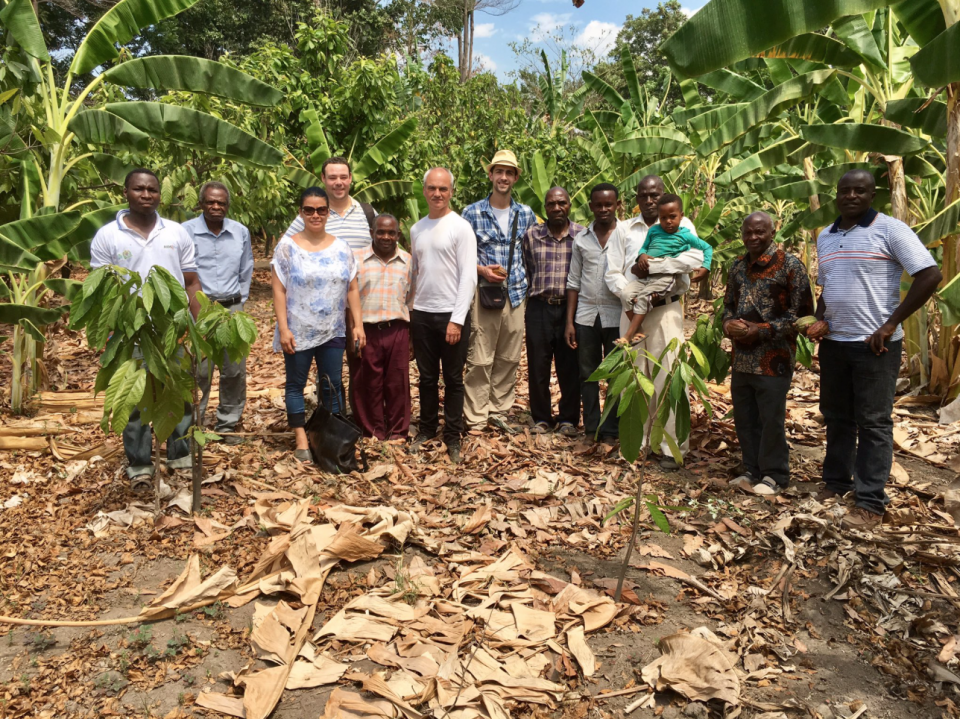 There were three very lucky pastry chefs who took a flight, pardon - two flights, with Cacao Barry's Victor Griffiths and landed in Tanzania - the land of cocoa. They had a very intense few days there visiting the cocoa plantations and discovering all the steps from cocoa to chocolate, which for most of us are hidden. But not anymore. They have agreed to share their experiences with us. The second one to enlighten us is Sun Trigg, the chocolatier of Lauden Chocolate.
Was this your first trip to a cocoa plantation?
Yes it was my first one.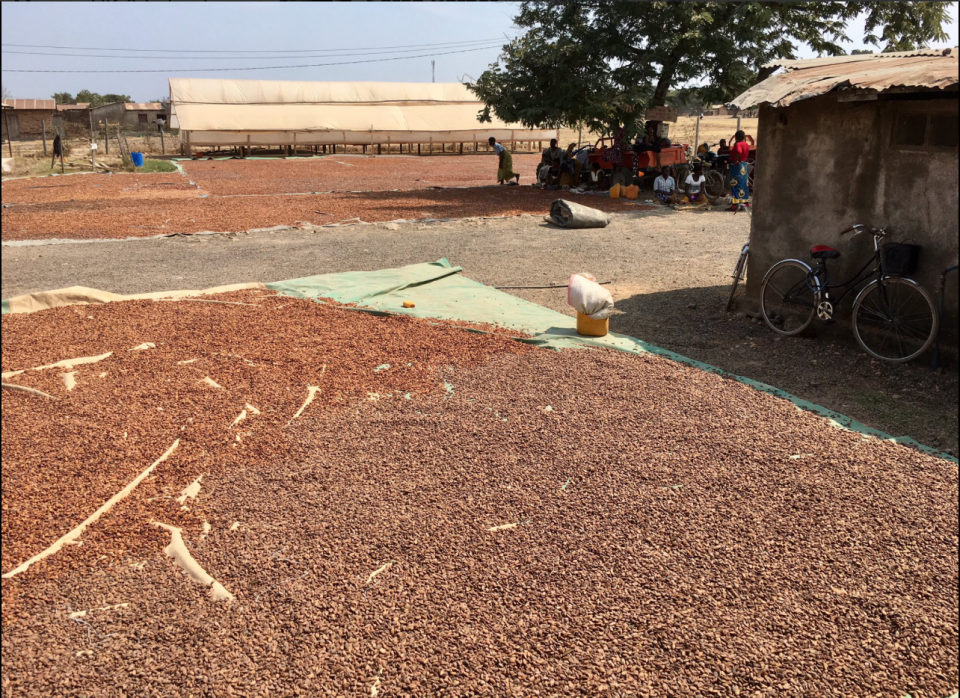 What were you expecting from the trip before you left and how are your feelings now, when looking back at your experience there?
I was expecting to see the life related to a cocoa plantation and to meet people who grow the crop. 
I saw everything I wanted to see plus we enjoyed also a bonus trip to the coffee plantation (it would have been nice to visit a tea plantation too). It was a very educational and rewarding trip.

You were introduced to Biolands (our direct sourcing and farm services organization) and visited the offices, you practiced cocoa posthandling procedures, you visited Demoplot plantation, the social projects (a primary school) and a coffee farm. Anything else?
Yes we did everything listed above. 
I had an impression that most African beans are from forastero bean. I was impressed to see how much criollo beans are grown at the plantation we visited. Although the farmers are not aware of the hybrid name of the bean, they put a lot of effort into caring for their crop and strive to deliver the best quality.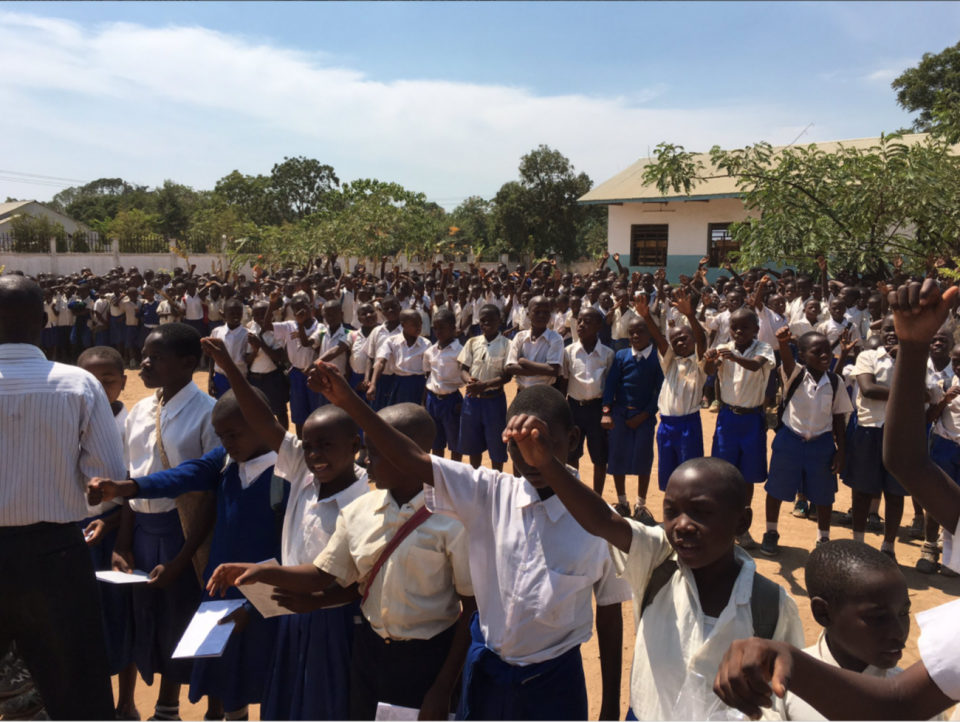 What was most fascinating and why?
It's hard to choose - everything was fascinating, from seeing the seedling nursery of the new cocoa crop, visiting the plantation, seeing the life and living conditions of the farmers. It was also fascinating to learn how farmers protect crops from disease/ fungi, etc and how Biolands educate and help farmers to maintain better crop. Also the visit to the primary school was a great experience which allowed us to see how much more can be done to improve the lives of these students. I know it's hard to help everyone and anyone but whatever can be done to help the one in front of us is a start. 
How were the people that you met there?
The people were very nice. They did everything to please us and made our experience and journey wonderful and memorable.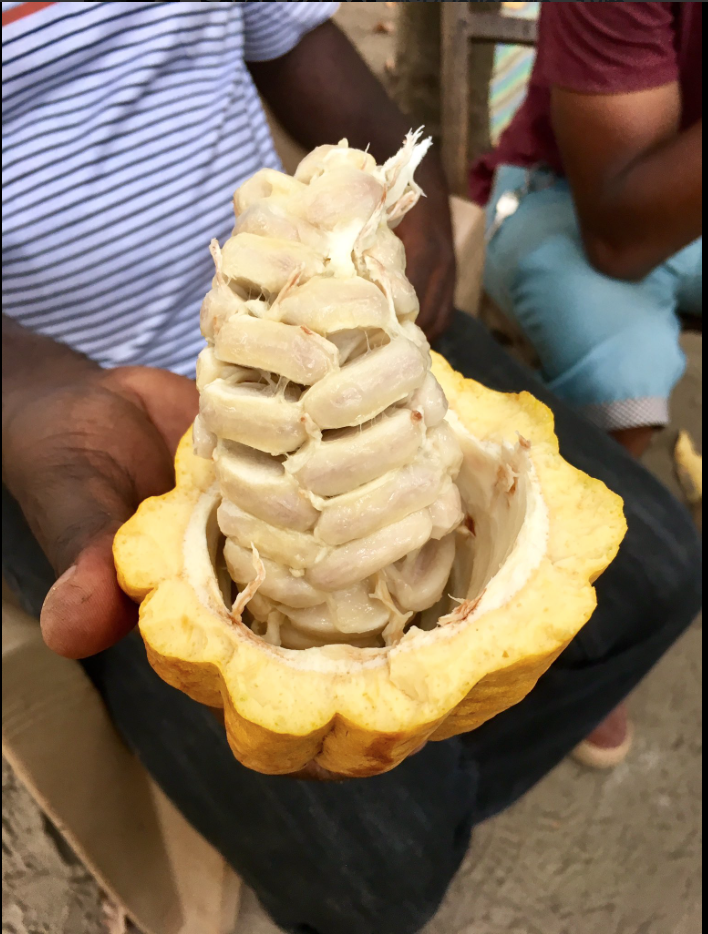 Did you try any typical Tanzanian food? What did you like about it?
The organisers put great effort into organising for us the possibility to try authentic African food, which we loved very much. The food was simple but delicious.  The event organiser even organised a boat trip on the Malawi lake at the resort where we were staying. The resort facility was basic but comfortable and nice. 
 
What was most valuable about this trip for you?
It was fantastic to visit the plantation and getting to know all the activities related to it.

Did this trip change your view on chocolate?
It does change my views about the type of bean found in Tanzania. (I really thought they were only forestero beans). Now I know criollo beans are also grown there. I'm now more interested to look further into using more beans coming from Tanzania. 
 
If you were to create a dessert/chocolate inspired by this trip, what would it be like?
I can't say anything now - I need to have some time with my research and development colleague exploring together the converture from Tanzania. 
What would be your advice to somebody who plans to do this trip?
If you're visiting a school and wanted to take gifts to the children, bring lots of pencils, as many as you can carry, notebooks, pens, colouring pencils, dictionaries… And for yourself - make sure to bring suntan lotion, comfortable shoes for dusty roads, the best mosquitoes repellent you can get and wet toilet tissues if you're a woman.

And where do you wish to go next?
I would love to visit some Ghana plantation in the future. I would like to know the type of cocoa beans that are grown here.
Last but not least the warmest thanks to everybody who made this trip a wonderful and educational one.
The success of this trip is a merit of the hard work of the key people below. I cannot thank them enough. 
Victor from Cacao Barry UK
Frank Carl, Bioland Tanzania
Frank, the general manager Bioland Tanzania 
Emmanuel, the event coordinator  Bioland Tanzania.