World Final to be held in Paris: Oct 31 – Nov 2, 2018.
SALON DU CHOCOLAT PARIS 2018
WILL HOST THE WORLD FINAL OF THE WORLD CHOCOLATE MASTERS
From October 31 to November 2, the Salon du Chocolat Paris 2018 will host the World Final of the World Chocolate Masters. 22 finalists, each representing their country, will show their creative artisanship with chocolate to win the prestigious title of World Chocolate Master 2018. During these three days, the salon will be transformed into a spectacular arena that will put new talent in the global spotlight. The event will be open to the public and livestreamed on Facebook and Youtube for every chocolate-lover to join.
This edition's theme 'Futropolis' challenges all finalists to think about the future of chocolate gastronomy: changing consumer preferences, trends and new technology will be at the heart of all creative challenges. The jury specifically will be looking forward to exploring new taste combinations, forward-thinking food concepts and a design language that will define tomorrow's commercial patisserie and chocolaterie. The contestants will get the opportunity to unveil their talent to a global audience of foodies, chocolate-lovers, chefs, bloggers and the international press.  
"IT IS AN INCREDIBLE JOURNEY DURING WHICH MOST CONTESTANTS WILL LEARN TO PUSH THEIR OWN LIMITS. IT'S THEIR WINDOW TO THE GLOBAL CULINARY WORLD."
                                                                        - Ramon Morató, Creative Director Cacao Barry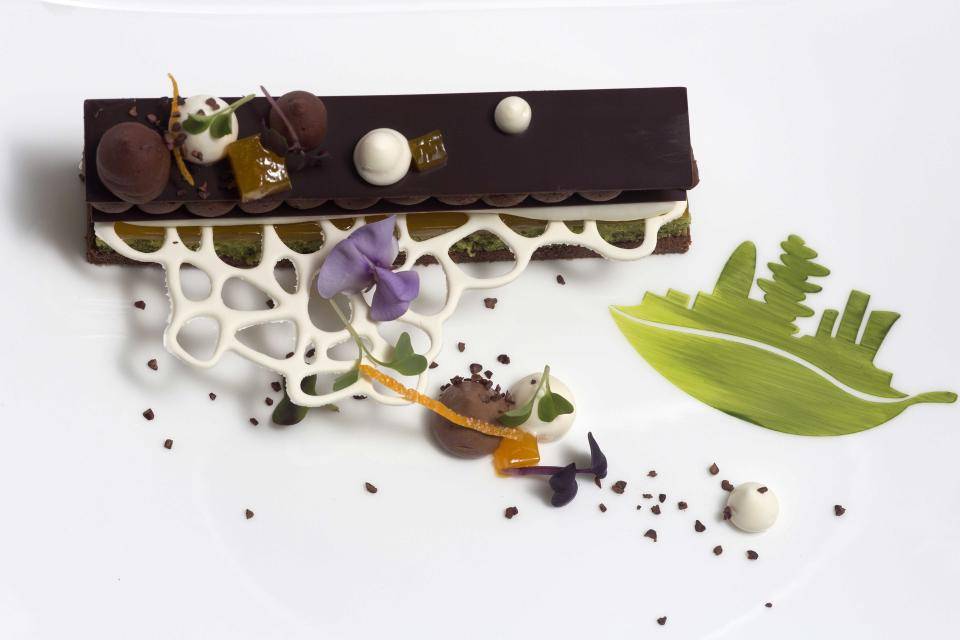 3 ROUNDS – A NEW SET OF CREATIVE CHALLENGES  
OCT 31: ROUND 1 – all 22 finalists
• Chocolate showpiece 'The Futropolitan': a showpiece made entirely of chocolate, created live during the event and challenging the conventions of classic showpieces
• Chocolate Travel Cake (Gâteau de Voyage): a creative reinvention of the traditional gateau de voyage, based on chocolate sponge and fitting the lifestyle of travellers
NOV 1: ROUND 2 – all 22 finalists
• Or Noir 'Futurology': creating the chocolate tablet of the future, based on each finalist's bespoke Or Noir chocolate and exciting pairings
• Chocolate Snack to Go: a new chocolate snack based on a street food concept, fitting our future nomad, mobile style of living
• Moulded chocolate bonbon: the bonbon of the future, unlocking new sensorial delights
NOV 2: ROUND 2 – 10 finalists with the highest score from round 1 + 2
• Fresh Patisserie of Futropolis: a completely fresh chocolate patisserie of the day, made from scratch, using fresh ingredients, less sugar and prepared without using the freezer to create delicate textures and flavours.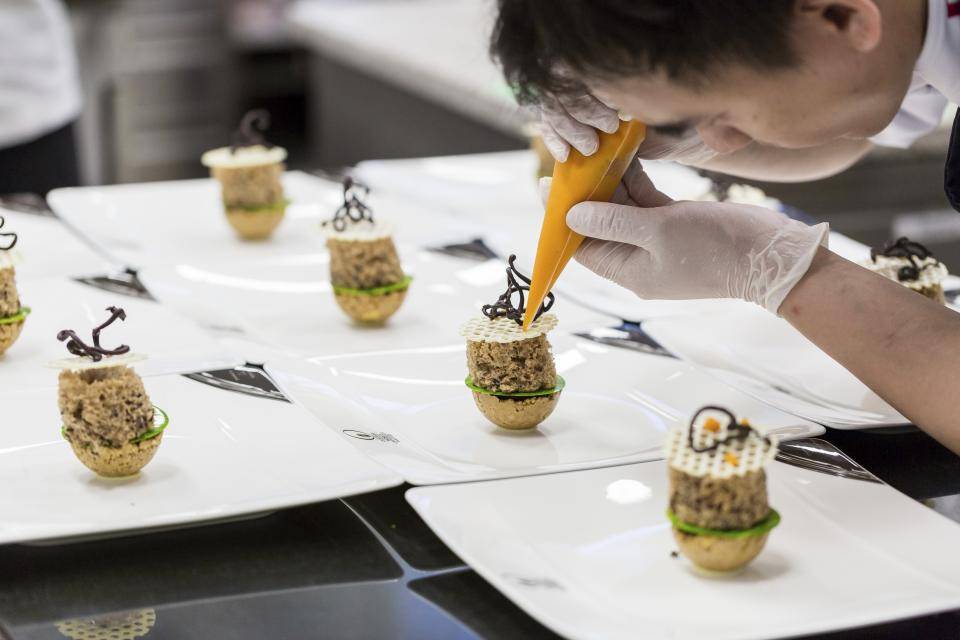 PRACTICAL INFORMATION
The 2018 World Final of the World Chocolate Masters will take place in:
SALON DU CHOCOLAT – PARIS – Porte de Versaille – Hall 4
31 OCT – 2 NOV 2018
Accessible during salon opening times.
Tickets to the salon include free access to the public space of the 2018 World Final.
As of spring 2018, they can be purchased at: www.salonduchocolat.fr
The event will be livestreamed at:
World Chocolate Masters channel on Youtube