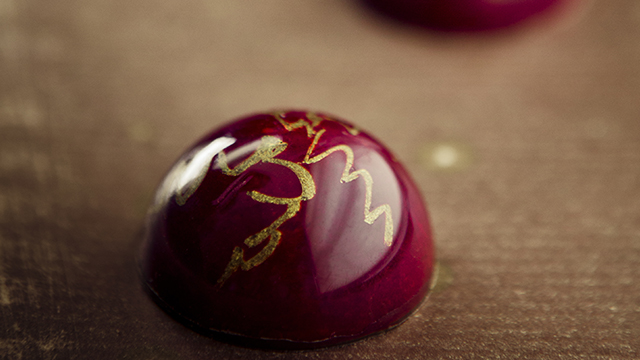 Used Cacao Barry products
Recipe components
Orange ganache
Ingredients
Preparation

Infuse the juice of two oranges with the zests

Heat

At 80 ̊C pour on the couvertures

Add in the orange juice without the zests.
Emulsify and fill half the sphere moulds.
Coriander Praline
Ingredients
Preparation

Prepare a caramel at 185 ̊C

Put the roasted almonds on plaque to cool with the coriander seeds

Mix and add the milk powder and the crystallized chocolate and cocoa butter

Fill the spheres with the praline on the orange ganache. Let crystallize for 12 hours and close the bonbon.