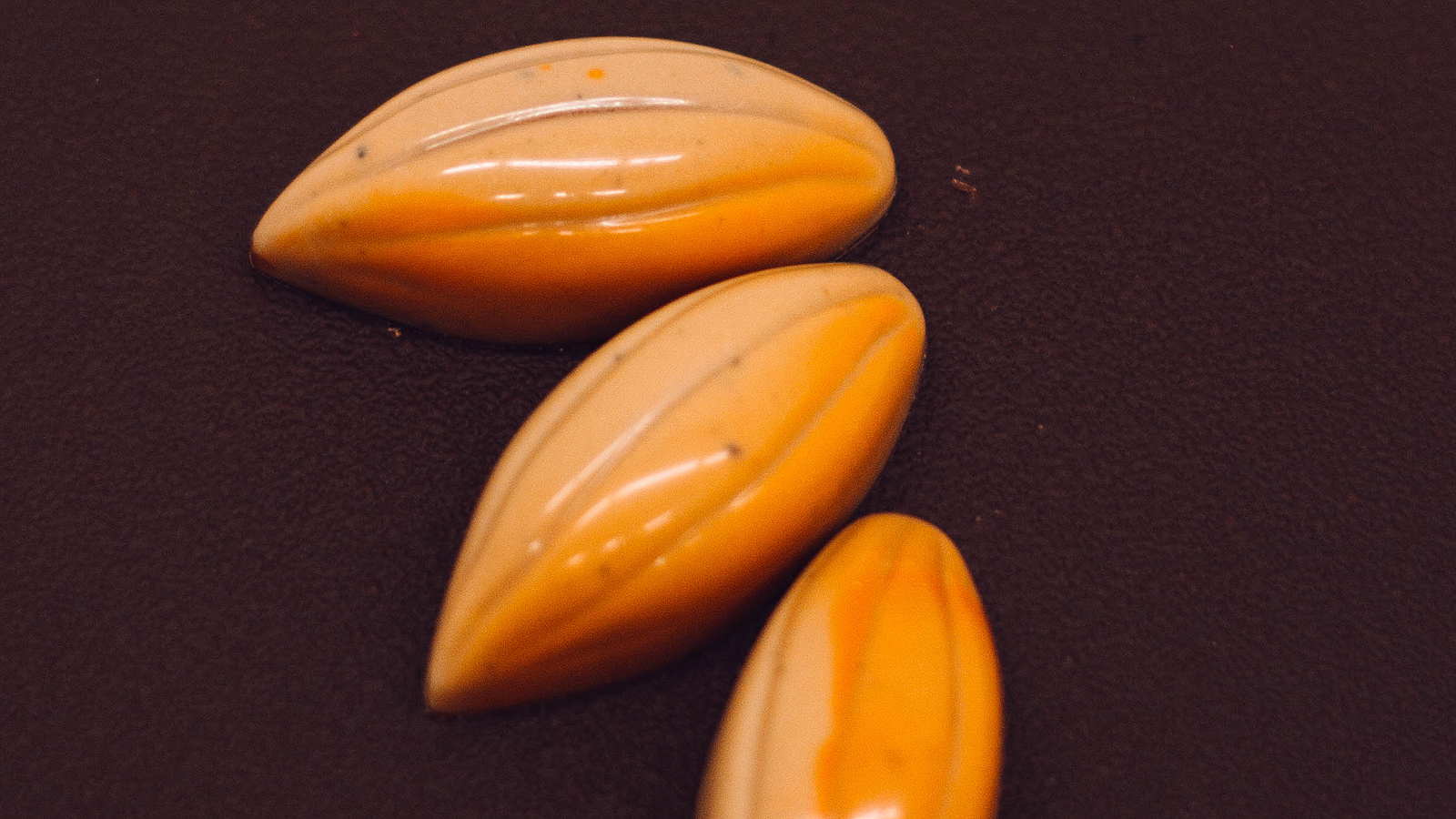 Used Cacao Barry products
Moulded bonbons
Apricot, Vanilla & Black Pepper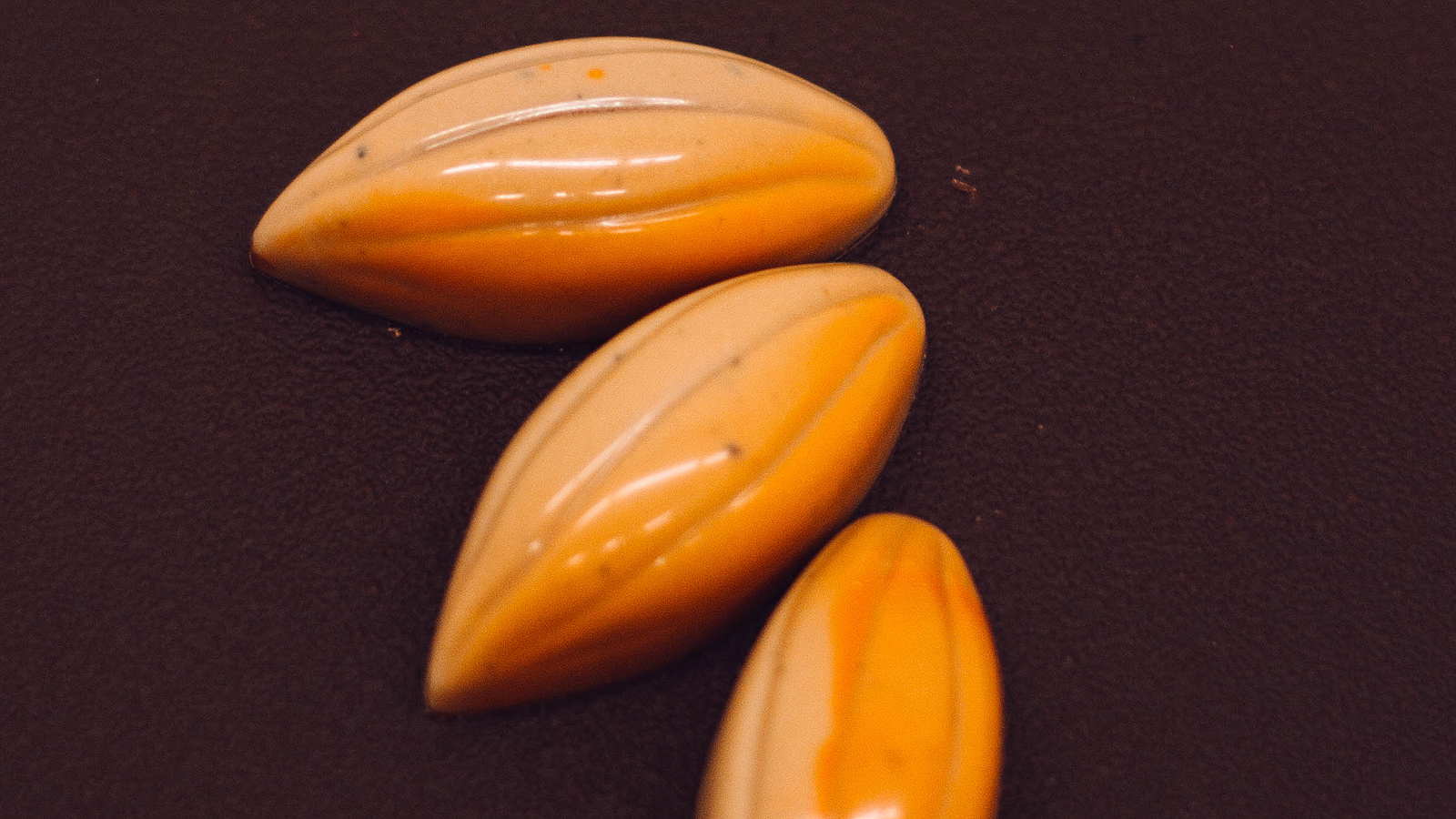 Dosage
5 molds Cacao Barry
Used Cacao Barry products
Recipe components
Apricot Paste
Ingredients
Preparation

Dehydrate to create an apricot 'leather'

Heat puree to 60°C

Add the warm puree to the leather to soften. Mix until leather and puree are completely homogenous.

Heat to 40° C.

Mix sugar and pectin together.

Add to puree and mix completely.

Add

Bring to boil and cook to 102°C.

Add citric acid to water to dissolve

Take puree off heat and whisk in citric acid. Let cool.
Ganache
Ingredients
Preparation

Bring to 60°C

Remove from heat and pour over

Emulsify at 34°C and pipe at 31°C.
Shell
Spray mold lightly down one side with orange cacao butter.
Grind black pepper into Zéphyr™ Caramel white chocolate to taste. The taste will need to be quite strong.
Cast thin shell with crystallized Caramel Zephyr™
Assembly
Pipe Apricot paste into shell.
Pipe in ganache.
When ganache has crystallized seal with Zéphyr™ Caramel white chocolate.