Ten Minutes with Alistair Birt, UK and Ireland winner for World Chocolate Masters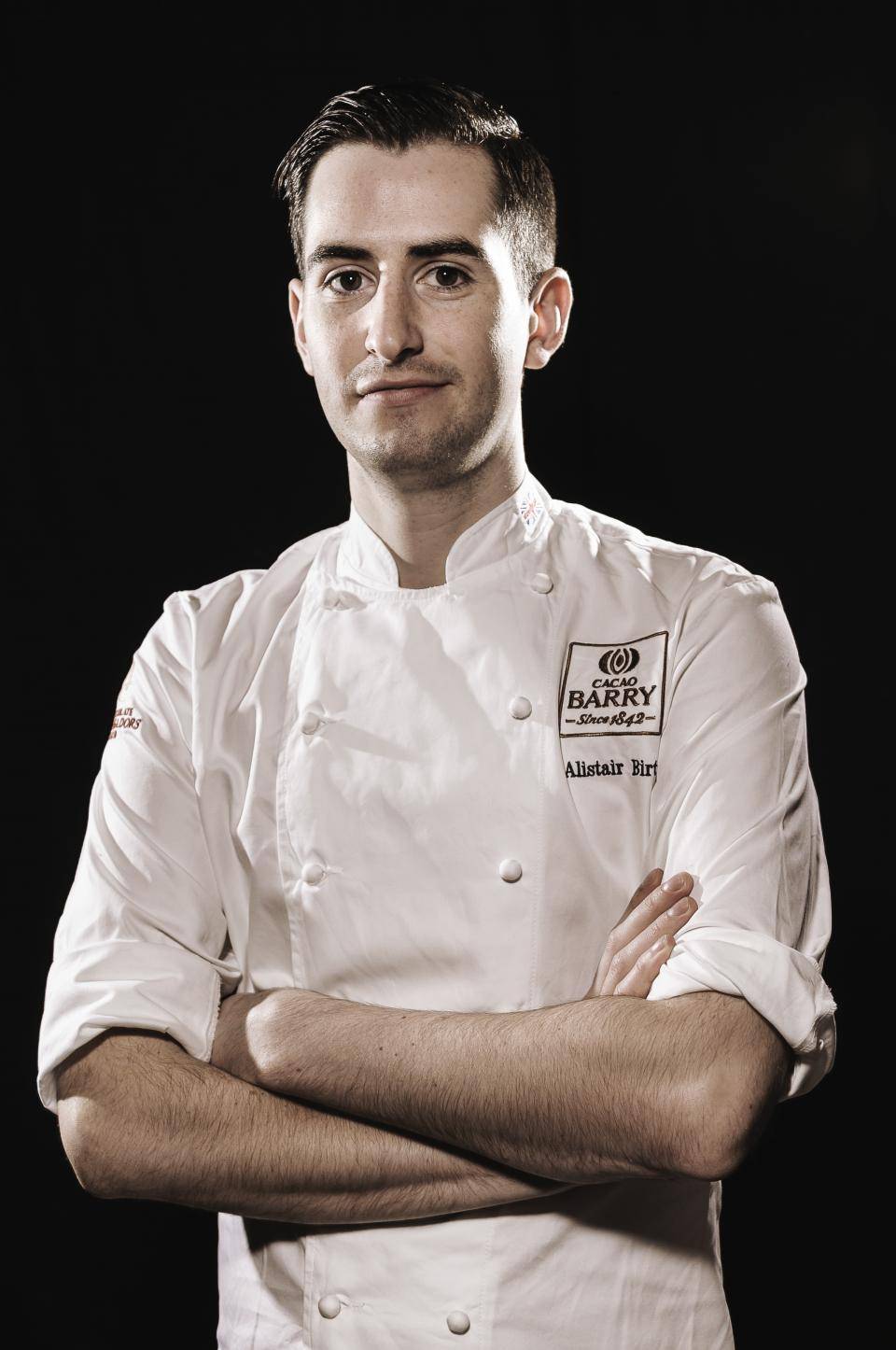 Alistair Birt. Photo by: Stuart Little
When Alistair Birt last week won the UK and Ireland preselections for the World Chocolate Masters, we were all very happy. This young man is so talented and so humble and his creations were so outstanding, that he really deserved it.
Get to know him through this quick interview.
How would you introduce yourself?
My name is Alistair and I am the Head Chocolatier at William Curley.
How did you enter into the pastry world?
Whilst studying for my degree in Culinary Arts Management my pastry lecturer Yolande Stanley MCA saw some potential in me and started training me up for worldskills. I was very fortunate, I was put on an intensive crash course in all things sweet, traveling to America for some tuition from Ewald Notter, spending time with Benoit Blin at Le Manior and also did a week with William and of course hours and hours of training and practicing with Yolande.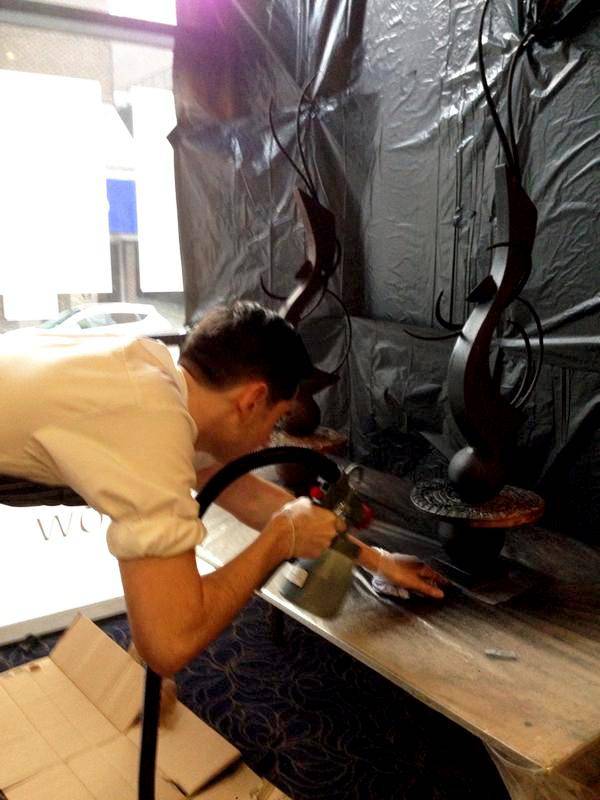 Alistair at work
What is your secret desire/ambition?
To be successful in whatever I do.
What is your ultimate dream?
To be happy and respected in my profession. At the moment I'm just taking every opportunity as it comes. Right now I deeply desire to win World Chocolate Masters in Paris.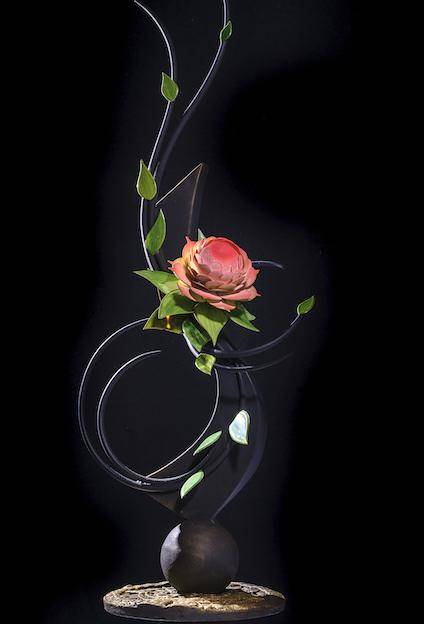 The beauty by Alistair
What is your greatest achievement?
I think winning the UK heat of WCM, I put everything into my products so it was nice to have them validated by such prestigious judges. I'm also very proud of my Acorn Award.
What/who is inspiring you?
Everyone and anything! I enjoy going to galleries to look at sculptures, but also pastry magazines and of course twitter are great places for inspiration, just seeing one element can spin you off in a completely different tangent.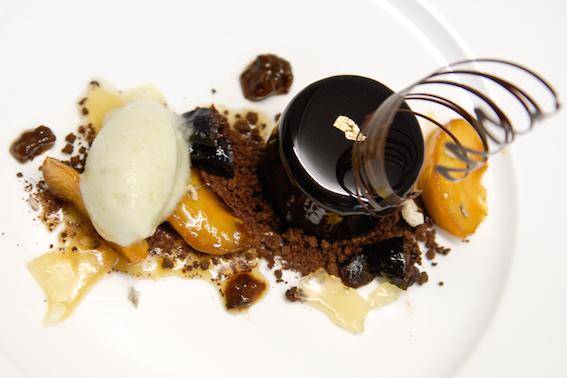 A dessert by Alistair
What do you love most about your work?
The creativity and the problem solving. Having an idea in your head, especially for a sculpture, is one thing, but putting it into fruition is another. I enjoy the trial and error until the idea is visualized.
What are your favourite flavours?
I love combinations of fruit and chocolate – cherries, raspberries, pears, passion fruit, just as long as it's not strawberries and dark chocolate! Yuk!!
I also absolutely love praline.
How is your relation to chocolate?
I enjoy chocolate as a medium to work with it's so versatile and completely unique as a product.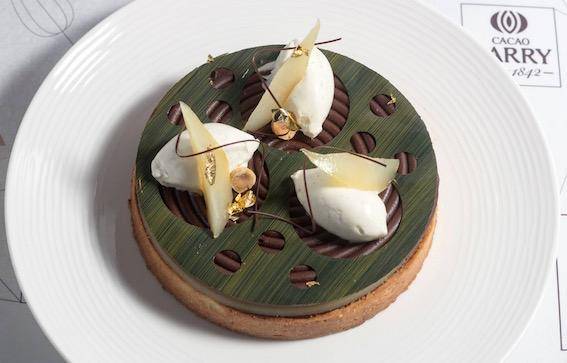 Another Alistair's creation
Which chocolates/ desserts are are you working on now and which are your favourites?
We recently added a gianduia and coffee chocolate. A layer of gianduia ganache topped with a layer of coffee infused dark chocolate ganache. I'm not a coffee lover but the flavours work really well as does the subtle difference in texture between the two ganaches.
What was the best chocolate dessert that you have eaten and where?
I rarely have a dessert when eating out to be honest I normally have the cheese. However I have had great desserts at the Ritz, I was also lucky enough to go to the MCA dinner at Claridges where Ross Sneddon put on an amazing show!
What would be your final message for our readers?
Thank you for taking the time to read this and for the support I received for the UK & Ireland WCM.