Blood and chocolate by Francesco Pellegrino (Pellegrino Bros)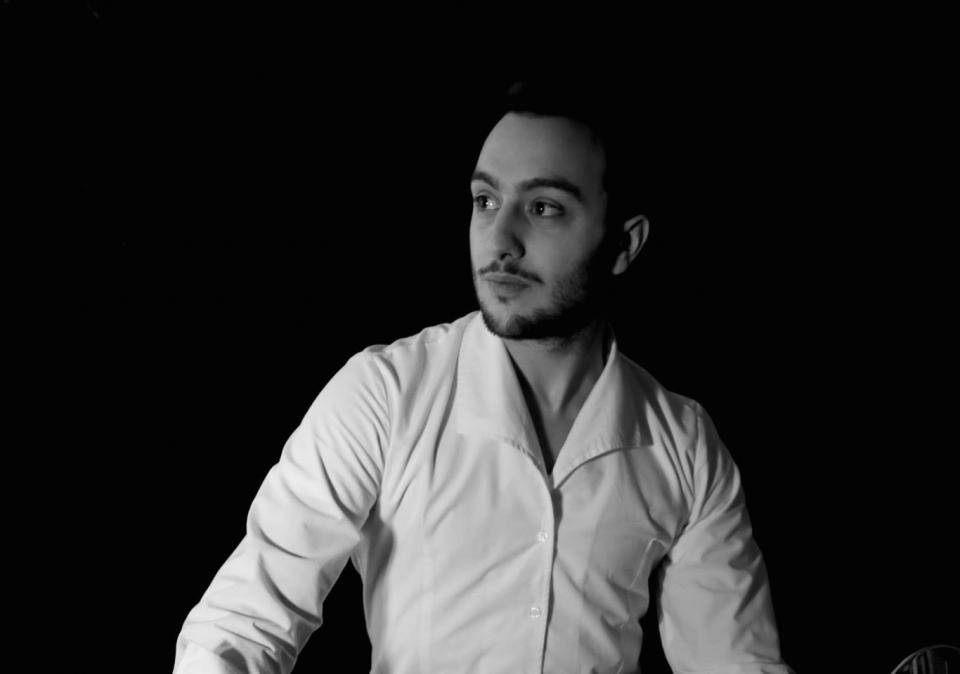 Francesco Pellegrino is one of the three Pellegrino brothers (all aged 18-24 years) who have already gained the attention of the food journalists in Italy (one of the articles– in Italian). The three very ambitious, talented and hard working brothers have been travelling all over the world since a very young age to learn from the best. Floriano, the oldest, who takes care of the younger brothers, worked with: Martin Berasategui, Eneko Atxa, Rene Redzepi, Andoni Luis Adruiz and Alexandre Gauthier. Francesco, the middle brother, is a pastry chef who we are presenting here. He worked with Martìn Berasategui, Paco Torreblanca, and the Roca brothers. Giovanni, the youngest one, has also started with Martin Berasategui and is now working at 2-Michelin starred Sketch in London. Their desire is to open their own restaurant but while waiting for the right financial partners, they are gaining experiences and knowledge from some of the best chefs in the world.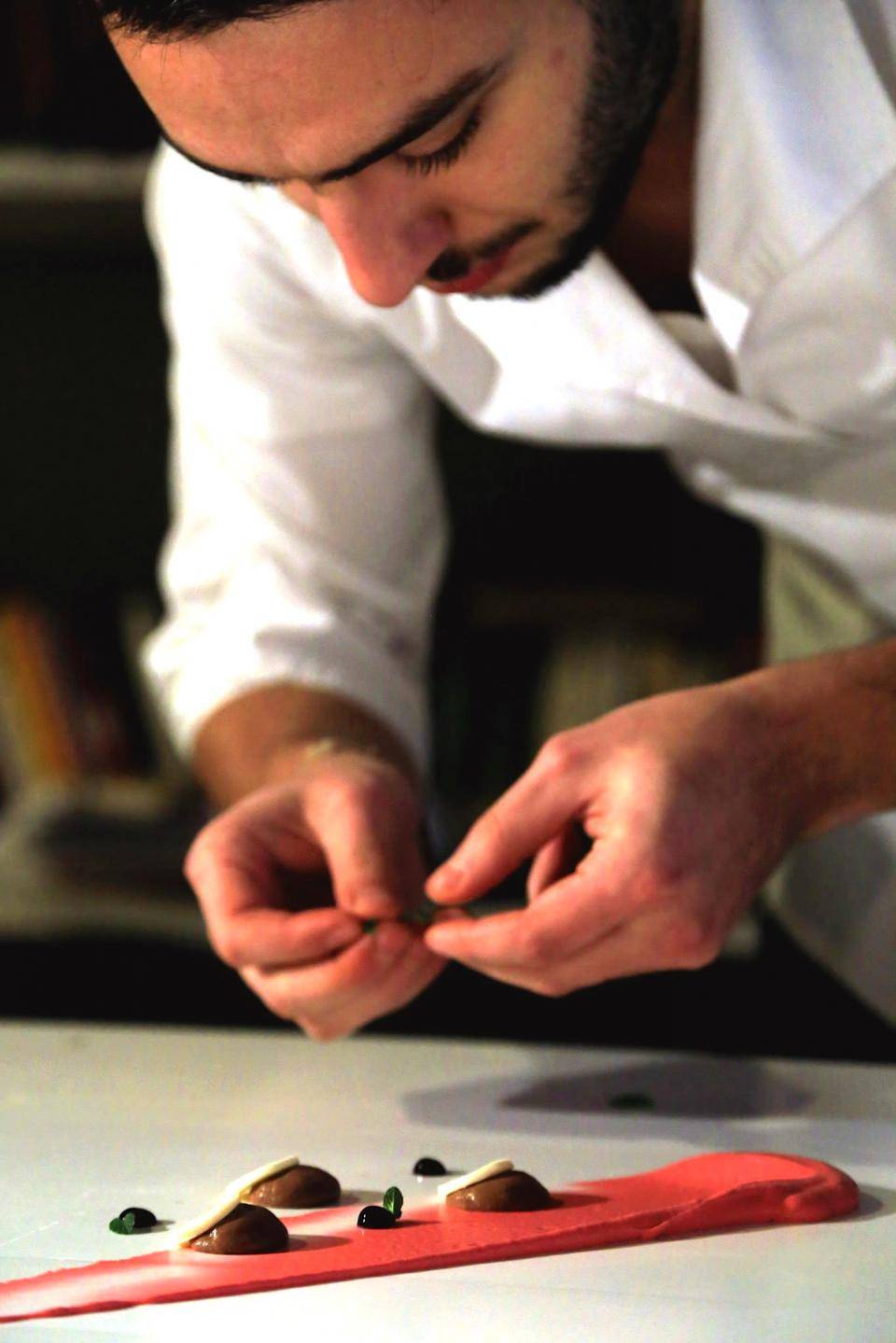 Francesco Pellegrino. Photo: courtesy of Pellegrino Bros
Francesco Pellegrino:
Chocolate is for me like a drug. I can't be without it. It plays an important role in my life and I am unable to survive without it. It reminds me of my childhood. Whenever I went to my grandmother, she was pampering me with chocolate. Slowly my passion for chocolate and pastry was born.
My family had a masseria (a fortified country house on a country estate)  in Puglia and already as a child I was witnessing slaughter of animals, mostly pigs and I was surprised that nothing was thrown away: heart, liver, muzzle, ears and blood. And especially blood was most interesting of all. They were using it for a pastry with chocolate which is in South Italy called "sangunazzu". That's how my dish was born.
Francesco and his chocolate and blood dessert. Photo: courtesy of Pellegrino Bros.
Ingredients:
Blood ice cream
550g water – 30g powdered milk – 50g sucrose – 5g neutral emulsifier – 202g inverted sugar – 200 g white chocolate – 100g pork blood
Chocolate mousse 72%
375g cream – 375g milk – 75g sugar – 150g egg yolk – 790g Cacao Barry chocolate Origin Venezuela 72% – 100g chocolate 46% – 2l whipped cream
Chocolate discs
100g white chocolate Cacao Barry Zéphyr
Blood sauce:
100g milk – 100g pork blood – 10g pectine – mint
My dish is created of an ice cream made out of cold  blood of an intense flavour; a creamy chocolate mousse,  very delicate and engrossing at the same time; discs of smoked nicely crunchy Cacao Barry Zephyr chocolate; blood sauce which is bright and pungent; and at the end mint to clear the palate.
The dessert is great which is also down to the exceptional quality of the Cacao Barry chocolate.
I was trying to express through this dessert my personal experience and my personality and I hope it touched you as much as it has touched me when I was creating it.
Special techniques:
Crystalization of chocolate
Work with pork blood
https://twitter.com/pellegrinobros