Chocolate weekly 14 - 2015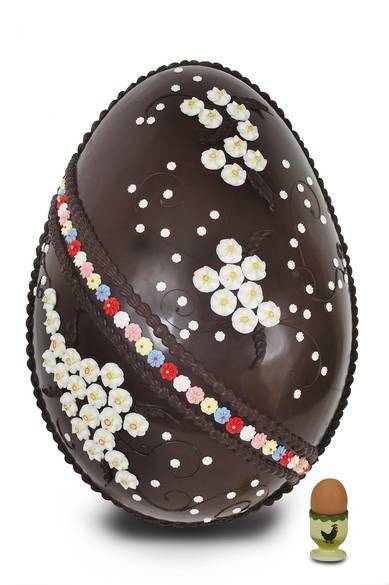 Last week we showed you some amazing Easter eggs, but Easter is not yet over and it is coming in different forms. Have you already chosen your favourite chocolates?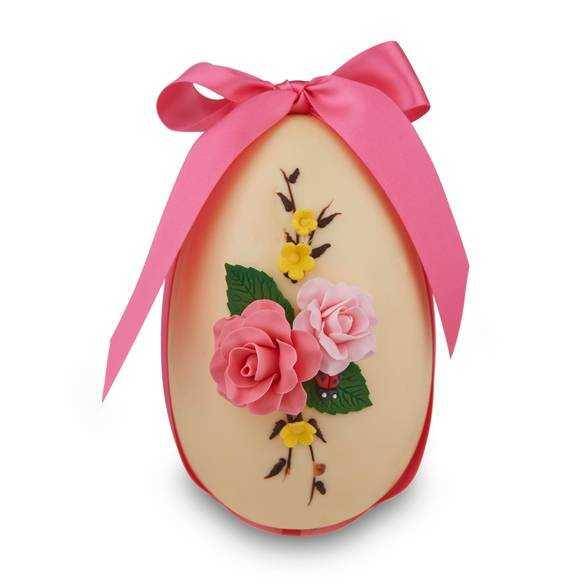 Big Bertha, handmade English chocolate decorated in a Victorian design of spring blossoms and chocolate piping. Measuring 31 inches high, 67 inches in circumference. Made to order; 7.7kg £350 and 12.25kg £650, Charbonnel & Walker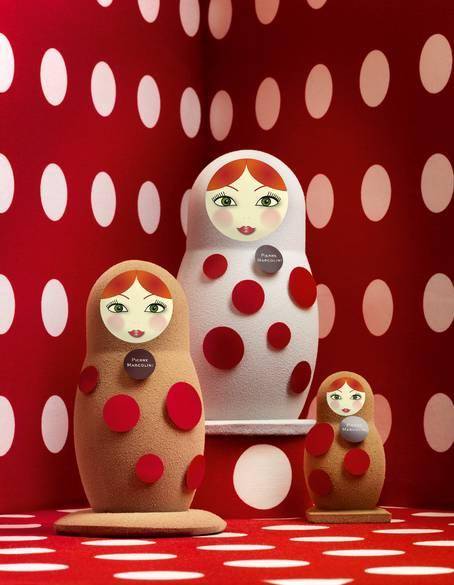 Hand-decorated white chocolate egg, made in England with Fortnum & Mason's tercentenary white chocolate blend and decorated with sugar flowers, filled with white chocolate shapes; £39.95 Fortnum & Mason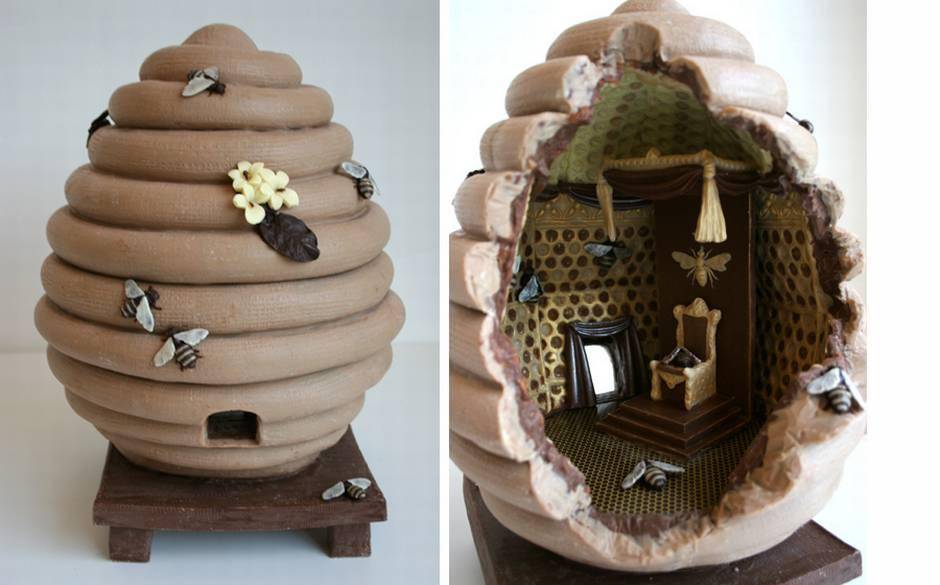 Nesting Dolls by Pierre Marcolini in dark or milk chocolate, contain praline eggs except for the small doll. Large doll 17cm 500g  £45, medium doll 14cm 250g £35, little doll 8cm £13.90; exclusive to Selfridges.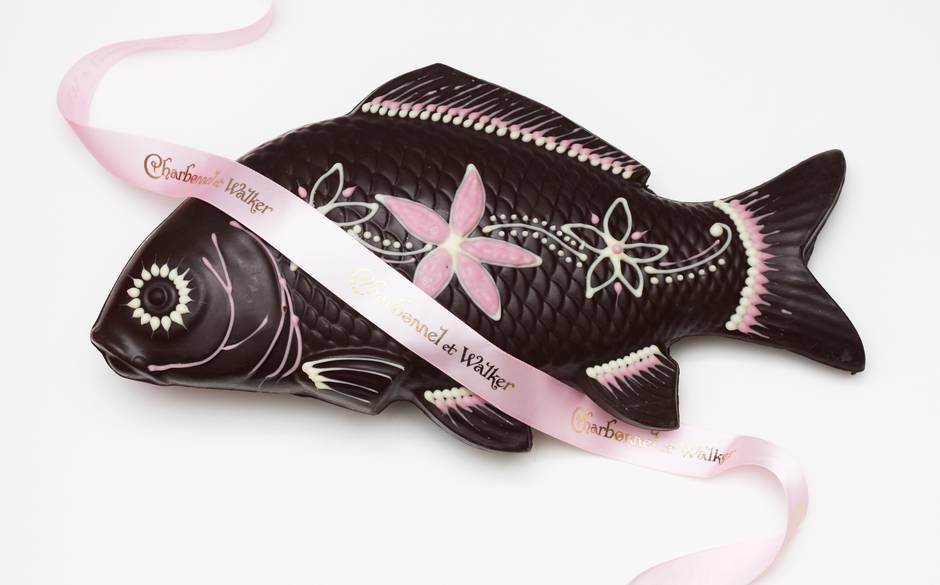 Chocolate Beehive Sculpture, limited-edition chocolate made by a mother-and-daughter team of chocolatiers and inspired by the store's rooftop bees; £250 Fortnum & Mason.
Dark Chocolate Fish, hollow decorated fish; £40 Charbonnel & Walker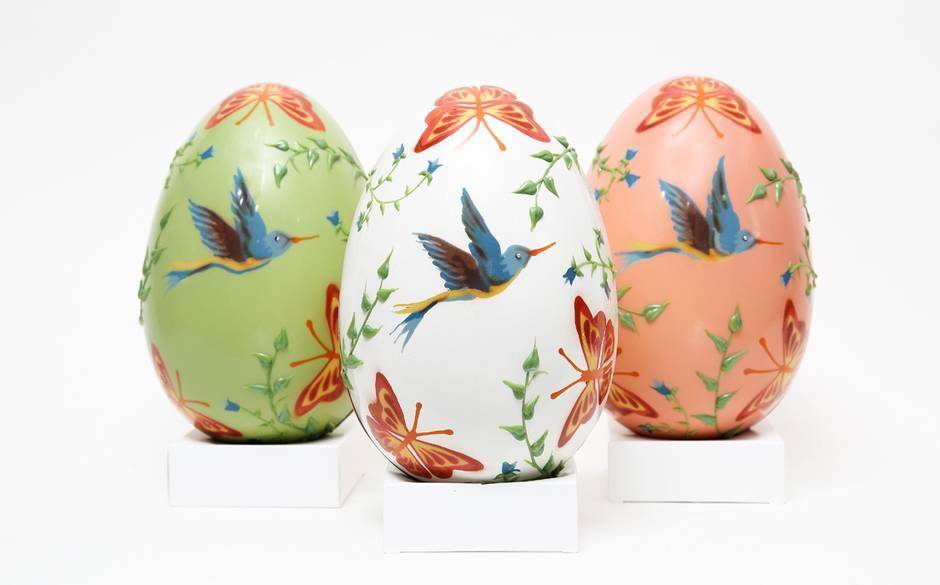 Claridge's Art Deco Easter Egg, limited-edition of 100 dark, milk and white chocolate eggs inspired by the hotel's checkerboard lobby, filled with chocolate quail eggs created by head pastry chef Ross Sneddon, £60 (hotel gift shop 020 7629 1508) Claridge's.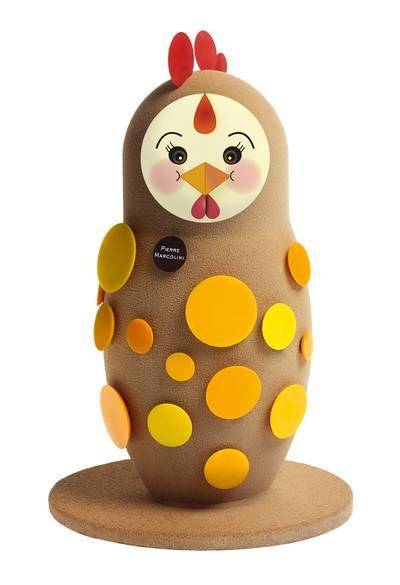 Harrods Limited Edition Hand Painted Couverture eggs, £195 each Harrods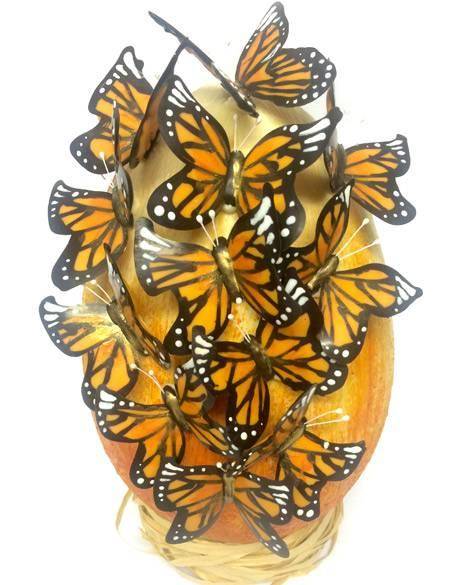 Pierre Marcolini Hen Doll, milk chocolate with praline eggs, 24cm high 830g; £62 Marcolini and Selfridges.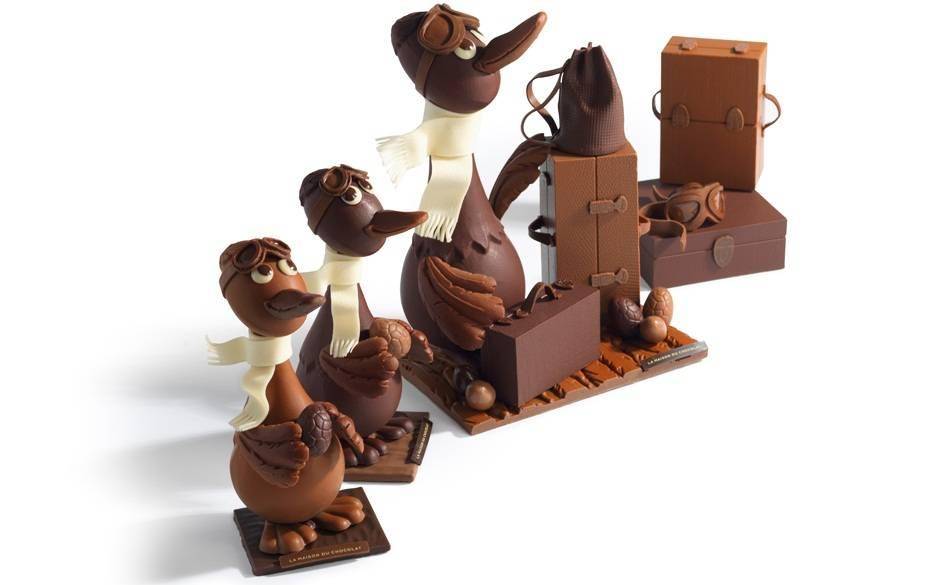 Melt Couture Egg, a homage to Alexander McQueen and the inspirational Savage Beauty exhibition at the V&A, handmade by Melt's head chocolatier Eiichi Sukegawa. Available in dark chocolate from Ecuador or white; £350 to order at the Melt concession (020 7318 3477) in Selfridges.
La Maison du Chocolat Breakaway Flock,handmade figurines filled with a variety of eggs from crispy crêpe praliné and milk chocolate almond to dark chocolate hazelnut praliné and crunchy dark chocolate eggs. Shown here two Small Feather (200g) geese, £35 each, and Easter Stopover large goose filled with 100g of praliné eggs (750g) £105 from La Maison du Chocolat, Selfridges and Harrods.
Enjoy a happy Easter!