Chocolate Weekly 18 - 2015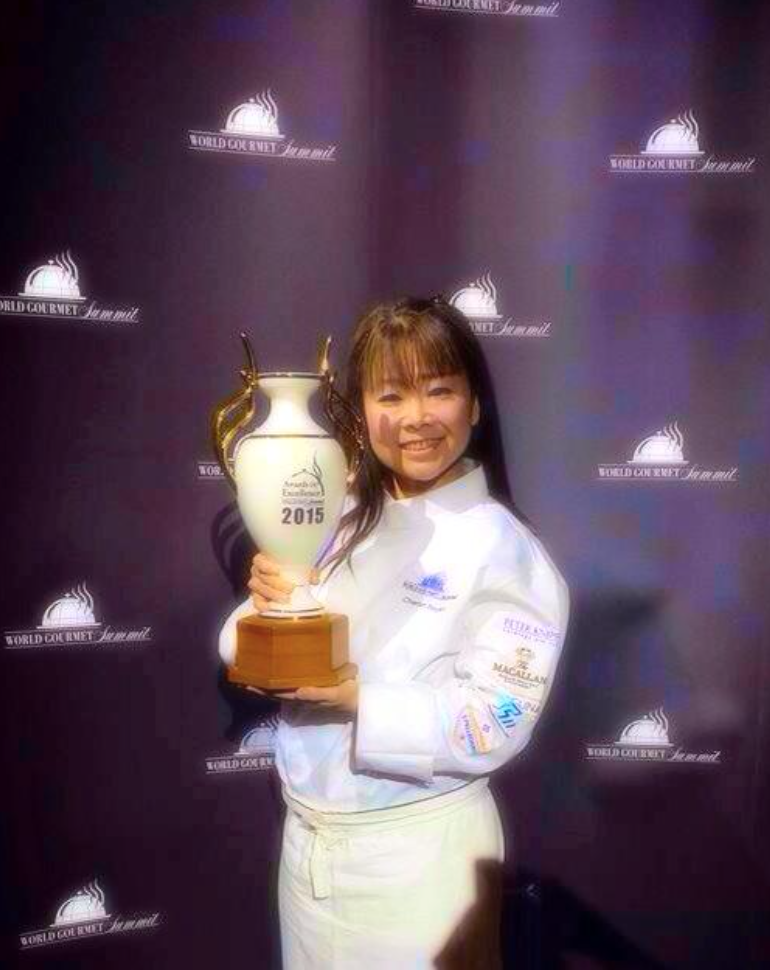 Cherish Finden, the talented executive pastry chef of the Langham hotel (you can read our interview with her here), was in Singapore at the World Gourmet Summit and awarded with the Macalan Lifetime Achievement Award and the Global Chef Award 2015.
Big congratulations for this very well deserved awards!
Read more: http://www.gourmandasia.com/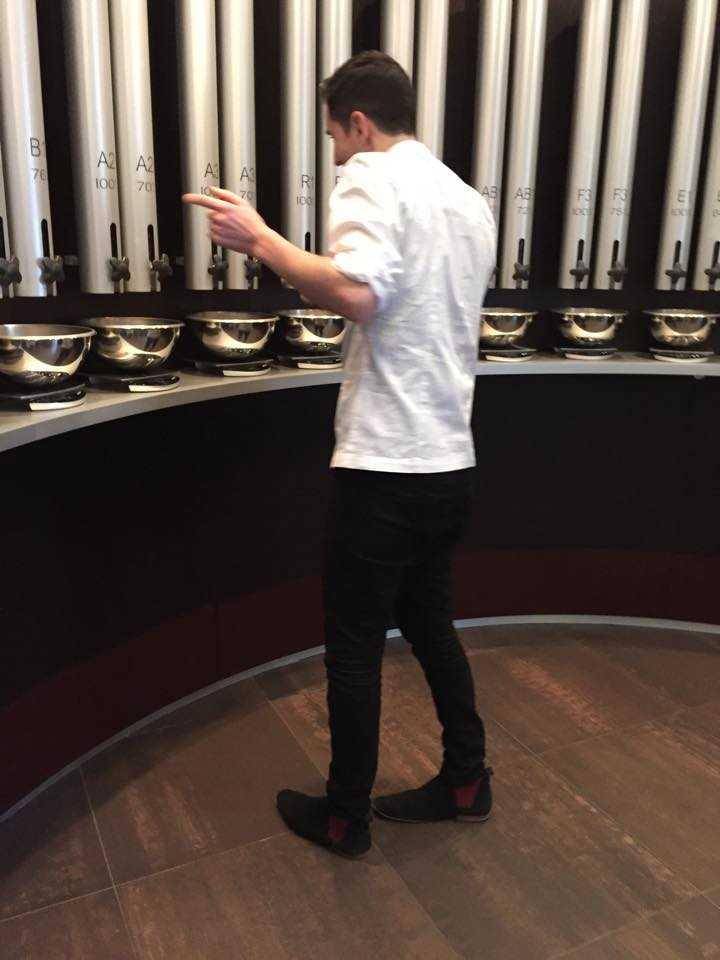 Cherish Finden and her award. Source: Twitter
Alistair Birt, the UK & Ireland chocolate master, has just returned from Paris where he has been at Cacao Barry's Or Noir lab, creating his own chocolate. He is very enthusiastic about his lovely experience, which we will share with you tomorrow.
Alistair Birt at Or Noir. Source: Twitter
But Alistair Birt is not the only one who is in love with chocolate. Amy Fleming, a journalists from The Guardian, was in 2013 doing research about favourite flavours and not surprisingly chocolate was one of them:
After flirting with coffee and roasted peanuts, Niki Segnit, author of The Flavour Thesaurus, says those ingredients would be hard pushed to beat the sensation of a piece of chocolate liquefying in the mouth. "On the basis of flavour complexity, balance of taste and quality of texture," she says, "a decent bar of chocolate might be considered the tastiest ingredient."
The luxurious dissipation, she says, is down to the high content of cocoa butter, which has a particularly low melting point. As the chocolate melts, the flavour compounds are released: "chocolate contains hundreds," she says, "partly thanks to the fact that it is roasted and fermented." Taste-wise, chocolate is bitter-sweet, "although some kinds, particularly milk chocolate, are also sour to varying extents". Salted chocolate, which is increasingly common, not only adds the taste of salt, but salt also enhances sweetness. But one of the notes, she says, that makes chocolate so delicious, can also work with healthy ingredients. "If anyone thinks they don't like cauliflower, brussels sprouts or kale, I'd urge them to try them roasted before writing them off entirely."
Do you want to see all the answers? http://www.theguardian.com/lifeandstyle/wordofmouth/2013/jul/23/top-tastes-chefs-favourite-flavours
We are wishing you a lovely week full of sun and of course some very indulgent chocolate.