The Chocolate Weekly 3 - 2015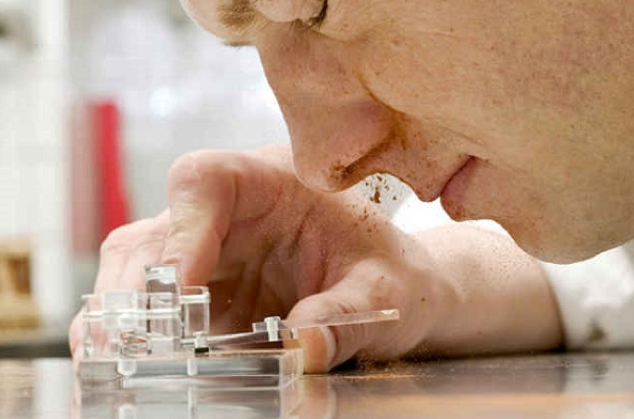 If you thought you have tried chocolate in all possible forms, you may be wrong. Have you tried chocolate snorting?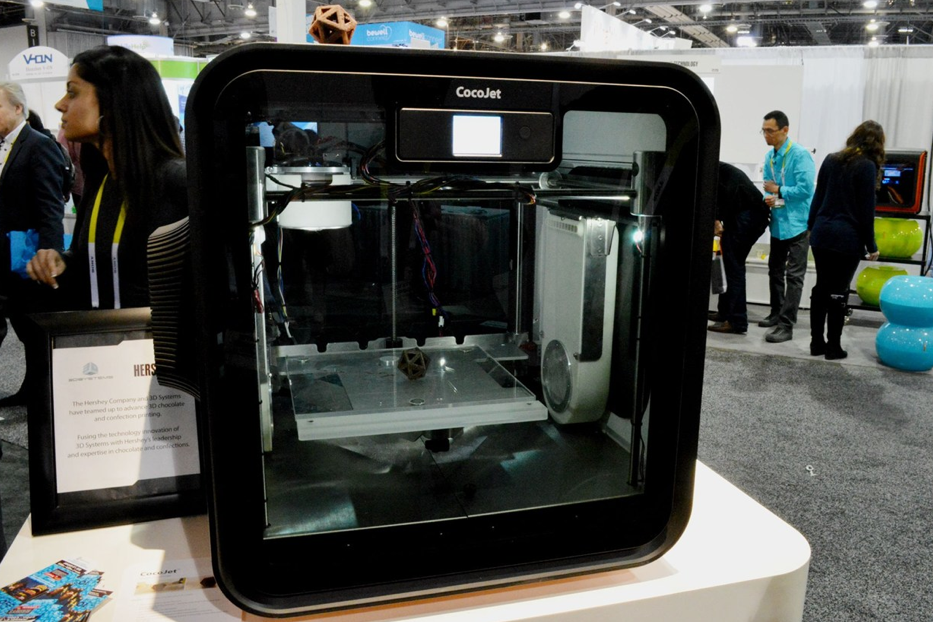 It was invented in 2008 by Dominique Persoone (video), a Belgian chocolatier also called The Shock-o-latier. He was given the task to come up with a one of a kind birthday dessert for Ron Wood. But soon the concept has spread around the world and some see it as this year's new trend.
When you snort it, you kind of experience chocolate for a couple hours very subtly — without the caloric intake. It hits all the same pleasure receptors in the brain as if you were eating it.
Anyway, I still prefer to enjoy the chocolate melting in my mouth.
Wired wrote last week about a 3D printing machine which is able to create any form you desire out of chocolate.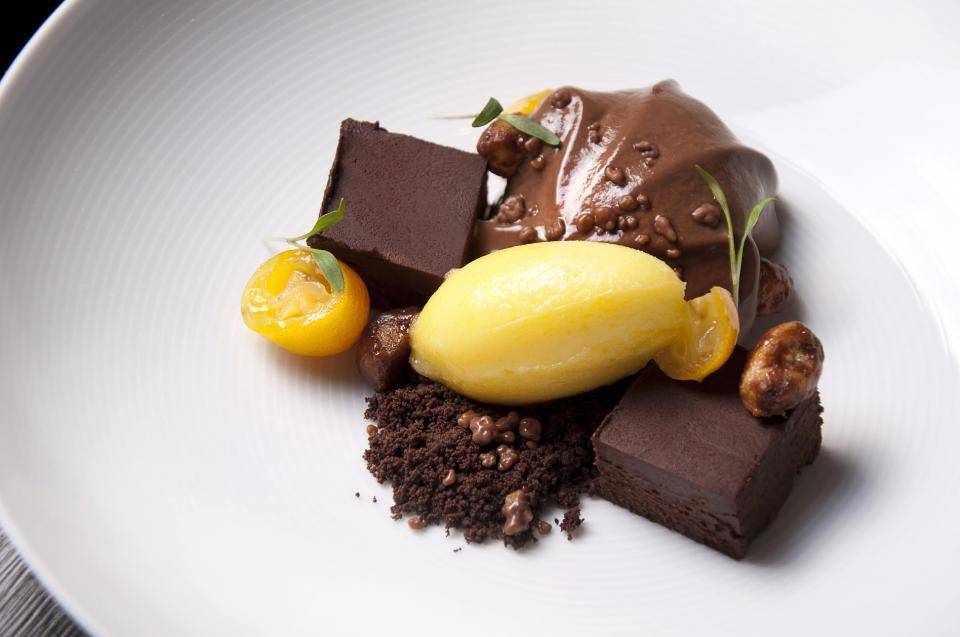 You could print out your better half's face or your cat or anything else you can imagine. The machine, which is double size of a microwave, is still in the first phase of the developement, so it's still pretty slow, but soon it may become a good helping "hand" for chocolatiers and pastry chefs. You can read more about it here.
I wish you a pleasant and successful week with this lovely dessert from Hakkasan.
Chocolate marquise with poached kumquats and salted caramelised macadamias – Hakkasan London. Photo: Laura Lajh Prijatej
Do you wish to know how is it made? Follow us! The recipe will be published before the end of the week.