The Chocolate Weekly 50 - 2014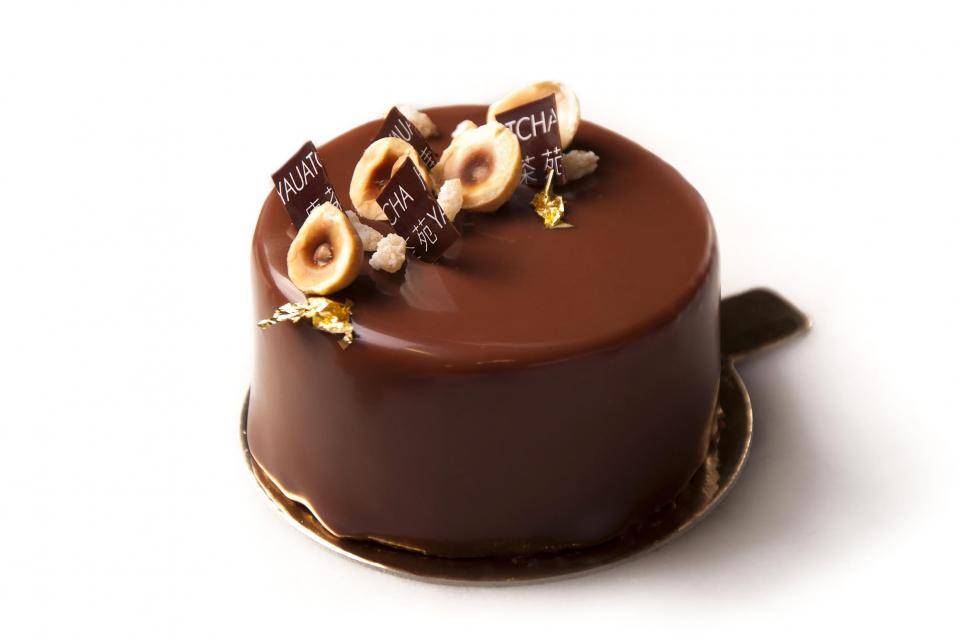 Welcome in the new week. We are starting it with some news and we will finish it with an interview with Sarah Frankland, the head pastry chef of the Yauatcha, which will be published on Friday. Have you seen the recipe for the chocolate toasted rice from Yauatcha which was published last week and all the seven interviews published by now?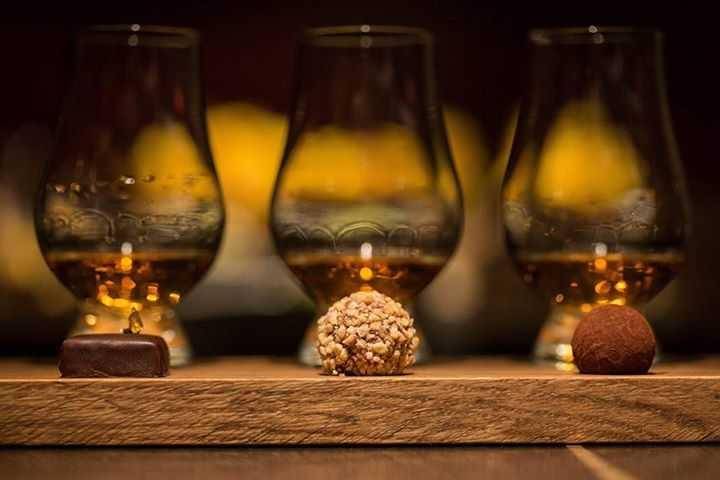 Chocolate Toasted Rice. Photo: Laura Lajh Prijatelj
The latest research, published in US journal Nature Neuroscience, shows a compound found in chocolate – cocoa flavonoids – can reverse the process of age-related memory loss.
Other studies show the smell of chocolate ­increases theta brainwaves, which trigger relaxation and suggest that eating dark chocolate every day can reduce the risk of heart disease by one-third. You can read more here.
Do you like whisky at least half as much as you love chocolates? Then you should try the signature whisky and chocolate flight at Hakkasan Mayfair which expertly pairs whiskies with handmade chocolates.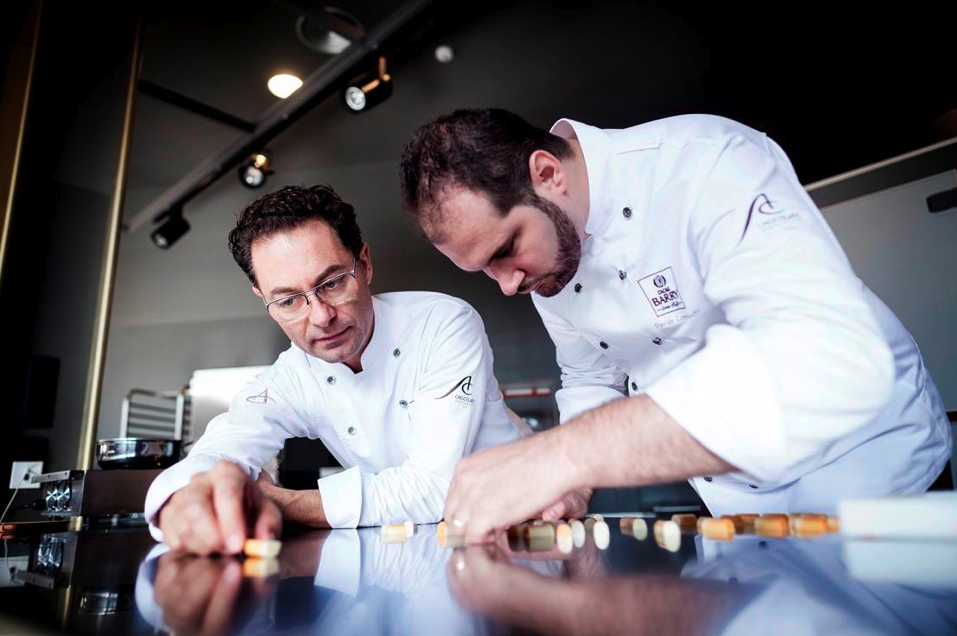 Photo: Courtesy of Hakkasan
A few weeks ago the Creative Cacao Barry day took place in Italy. Italian Cacao Barry Ambassador and World Chocolate Master Davide Comaschi has met the great Ramon Moratò, director of the Chocolate Academy in Barcelona and many delicious chocolate creations were developed …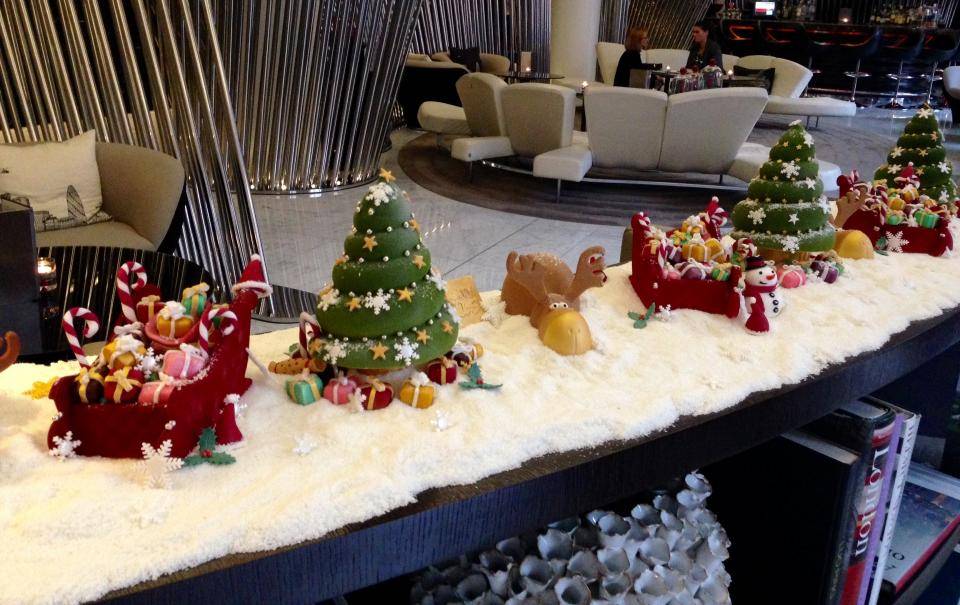 Davide Comaschi (on the right) meets Ramon Moratò (left) – Photo: Pasticceria Interazionale
Otherwise, everything is about Christmas now:
Sarah Barber and her pastry team from the ME hotel have created a Christmas display entirely made out of chocolate. It includes Rudolph, Santa's sleigh and of course the Christmas trees. The creation is displayed in the hotel lobby until 30th December.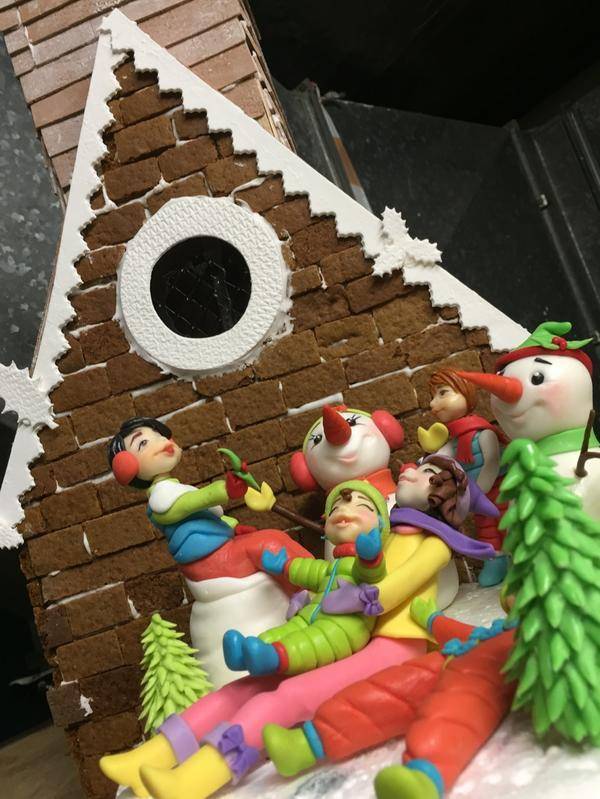 Photo from the ME hotel archive
Also from Ireland arrived a picture of the Christmas display made by Paul Kelly, the executive pastry chef of the Merrion Hotel and Cacao Barry Ambassador for Ireland.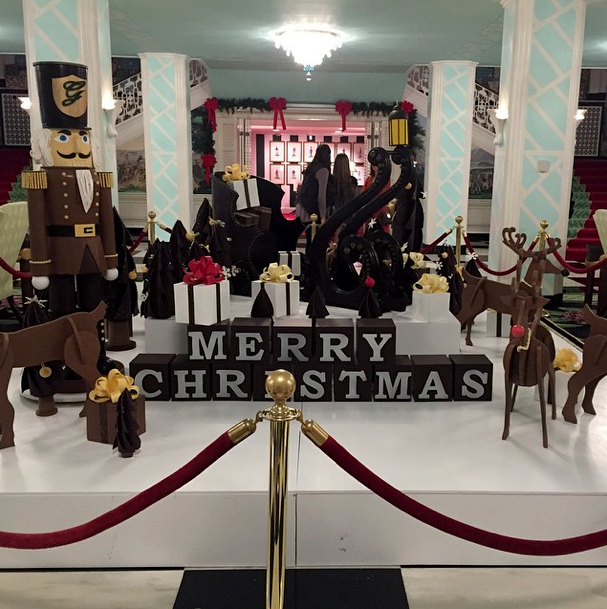 Photo: Paul Kelly's archive
Curious how they are doing it in the USA? This one is from The Greenbrier, Allegheny Mountains of West Virginia:
Instagram by Trycia Prikole
Any chocolate news to share?
Let us know and we will publish them next Monday! Email: andreja.lajh.cdc@gmail.com