The Chocolate Weekly 51 - 2014

We are looking forward to the UK & Ireland pre-selections for World Chocolate Masters that will take place in London on 18th February 2015. Would you like to visit and experience the excitement? Registrations are now open. Please contact Jayne at Jayne_cowley@barry-callebaut.com.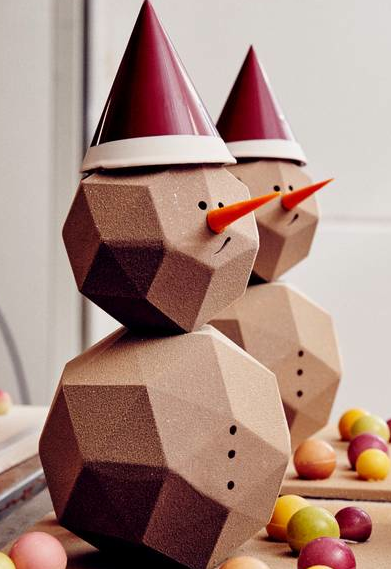 Christmas is in the air. We have already reported about some Christmas creations from restaurants in London. What else is new?
Pierre Marcolini has developed his new Christmas Collection. The seasonal collection was designed by the Belgian architect Charles Kaisin, who studied at the Royal College of Art and worked for Ron Arad before setting up his practice in Brussels. ''After all the years I have been doing Christmas, Charles Kaisin still surprises me with these forms,'' Marcolini says. He likes to collaborate with designers not only on his chocolates, but on his packaging too: the special-edition boxes crafted with the embroiderer extraordinaire Olympia Le-Tan earlier this year are also still on sale for Christmas. Pierre Marcolini's creations are in London on sale at Selfridges.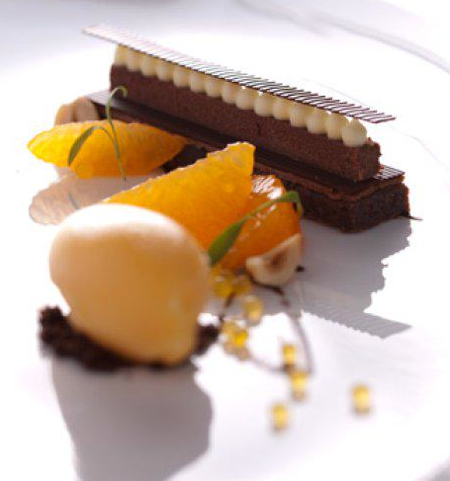 Faceted Snowman by Pierre Marcolini. Photo: Ben Quinton
The biggest chocolate robbery has happened in Italy. Around 50 tonnes of Lindor confectionery was found near Naples, Italy, after 260 tonnes of it went missing in Milan in August. The overall cost of the theft stands at a reported 8 million euros (£4.5m), with 190 million tonnes still out there somewhere. Two people working for delivery firms have been arrested in connection with the theft. Read the entire story here.
The great Caire Clark has this week created a lovely dessert with chocolate and mandarins. Do you like it as much as we do?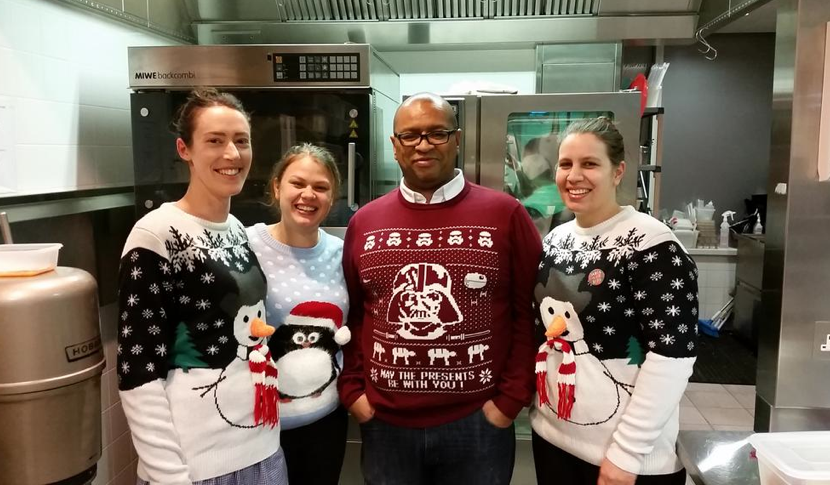 Chocolate and mandarins dessert by Claire Clark
And here, for the end, a lovely Christmas picture of a part of the Hakkasan Group pastry team with Graham Hornigold, the group's executive pastry chef in the middle. A lovely team of great pastry chefs!
Photo: courtesy of Hakkasan
Any chocolate news to share? Let us know and we will publish them next Monday! Email: andreja.lajh.cdc@gmail.com