Graham Hornigold, Executive Pastry Chef of Hakkasan Group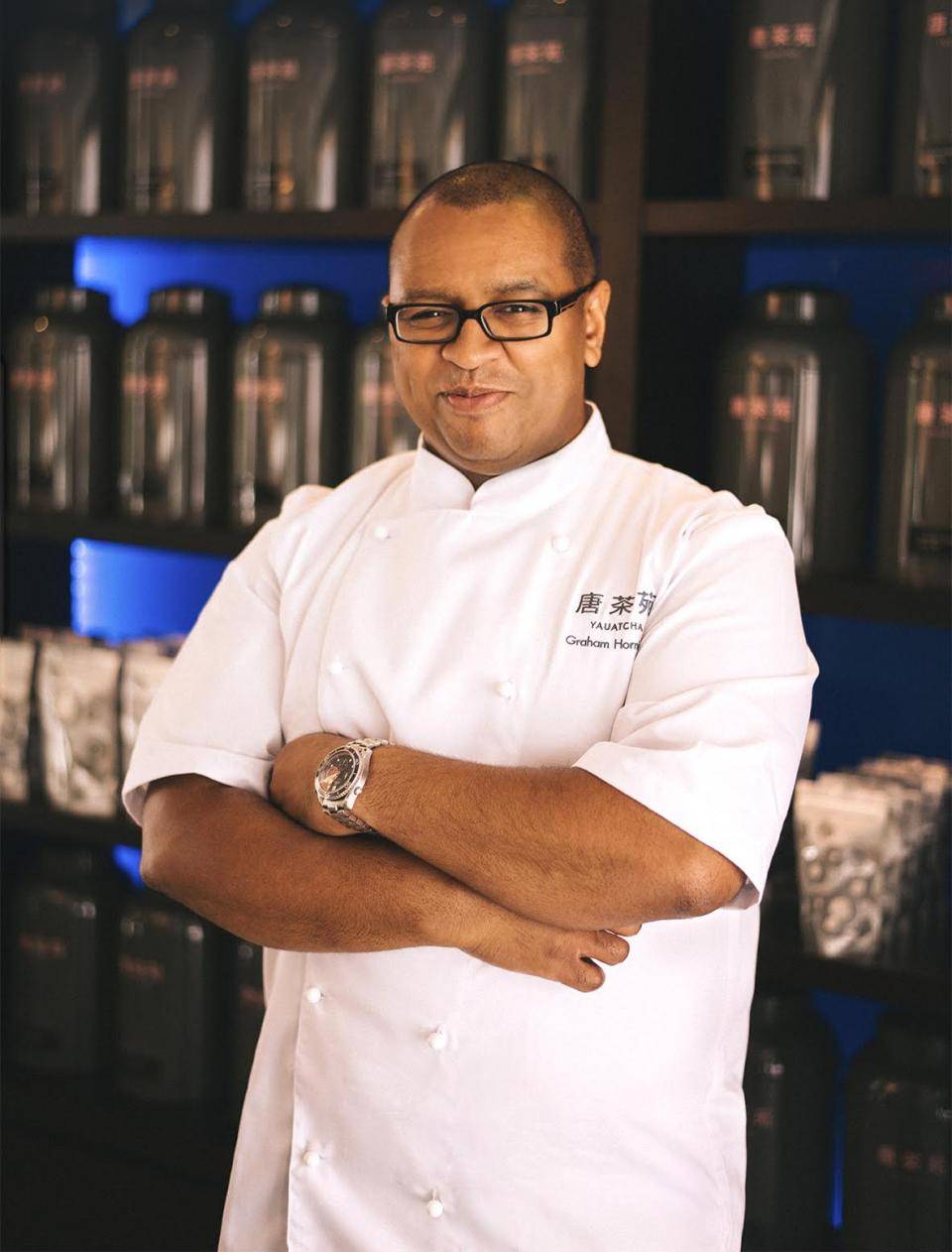 Graham is very serious about what he does, even if he is always smiling and teasing. He wants things to be perfect, flavoursome, to evoke emotion. And he wants a good team around him, so he is a great boss and mentor creating discipline with a soft touch of fun and friendship. When I first met Graham he wanted to get to know me before agreeing to an interview (he dedicated his time!) and most of all, he wanted me to have a meal first. I had to taste the entire dim sum tasting menu with additional dishes prior to trying his desserts. This was all required to understand the philosophy in the right way. He takes all he does very seriously, but with a lot of fun at the same time. The food of Hakkasan group restaurants has lots of strong flavours – chilli, oyster and soy sauces among others. Graham wanted me to understand the ethos of creating desserts with sharper, cleansing elements or unexpected ingredients to attain salivation rather than relying on sweetness. Just like his desserts, Graham is full of surprises, a chef with a soft and playful soul yet with an iron fist in a velvet glove who is creating stunning mouth-watering desserts and has formed many young successful chefs who are today occupying some of the most important pastry positions in London.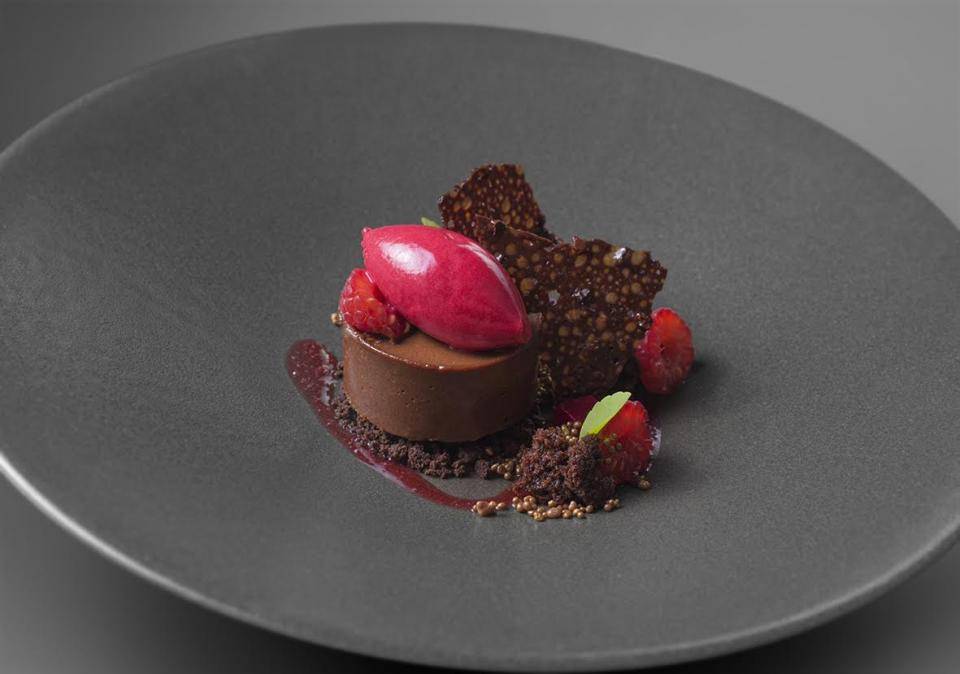 When and how did you fall in love with pastry and chocolate to become a pastry chef?
When I was a teenager I used to work at Usher's bakery in St. Albans, scraping floors, filling doughnuts and packing bread. It was alongside my brother Simon and my good friend Toby, this was my first job in a food production kitchen and I remember it fondly, especially as we all used to overfill a few doughnuts.
Where did you learn your art?
I attended West Herts College, Cassio campus and stayed for three years and learnt classical cookery, service and some bakery/pastry. It was here where I and two friends ran a small catering company called Occasional cooks. After this I went to the Slough campus of Thames Valley University with John Huber. At the time I remember this being very hard as I was working at The Lygon Arms Hotel, Broadway which at the time was part of the Savoy group. My brother would collect me after service on a Saturday to make sure I got to college on a Monday, so he played a vital role in my early career.
What was most difficult to master?
In terms of pastry this has to be sugar, I confess I am not a sugar king. I am much happier working with chocolate. You have more time and are less likely to burn yourself.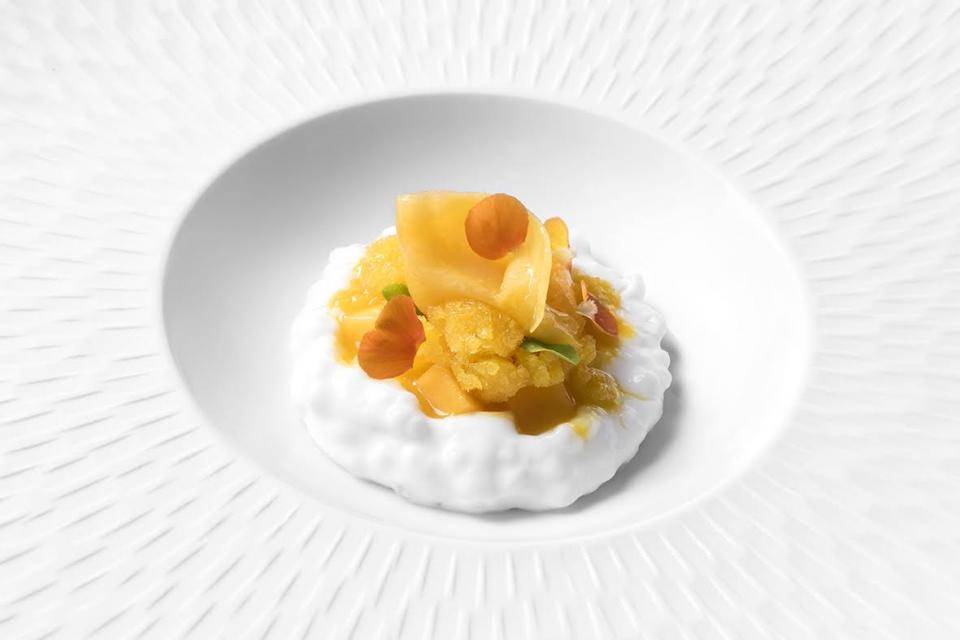 Who was your greatest teacher?
Lisa Crowe was my first real pastry chef and one who had incredible patience with an 18-year-old Hornigold! Certain chats stick with you for life, but the skill she possesses is immense and her passion is infectious. I worked for Lisa in various roles from commis at The Lygon, Demi-chef through CDP at The Park Lane Hotel to pastry sous chef at Mandarin Oriental Hyde Park over a ten-year period. For me, she is one of the best and continues to be.
What was your most valuable experience?
Closing and re-opening The Mandarin Oriental Hyde Park. One moment it was an operating five-star hotel and then the hoardings were up. The whole process from the breakdown of the kitchens to the stagier during the final phases of the refurbishment was an incredible learning curve. The camaraderie of the teams as we product tested and the re-opening all have contributed to my current role as Executive Pastry Chef at Hakkasan Group.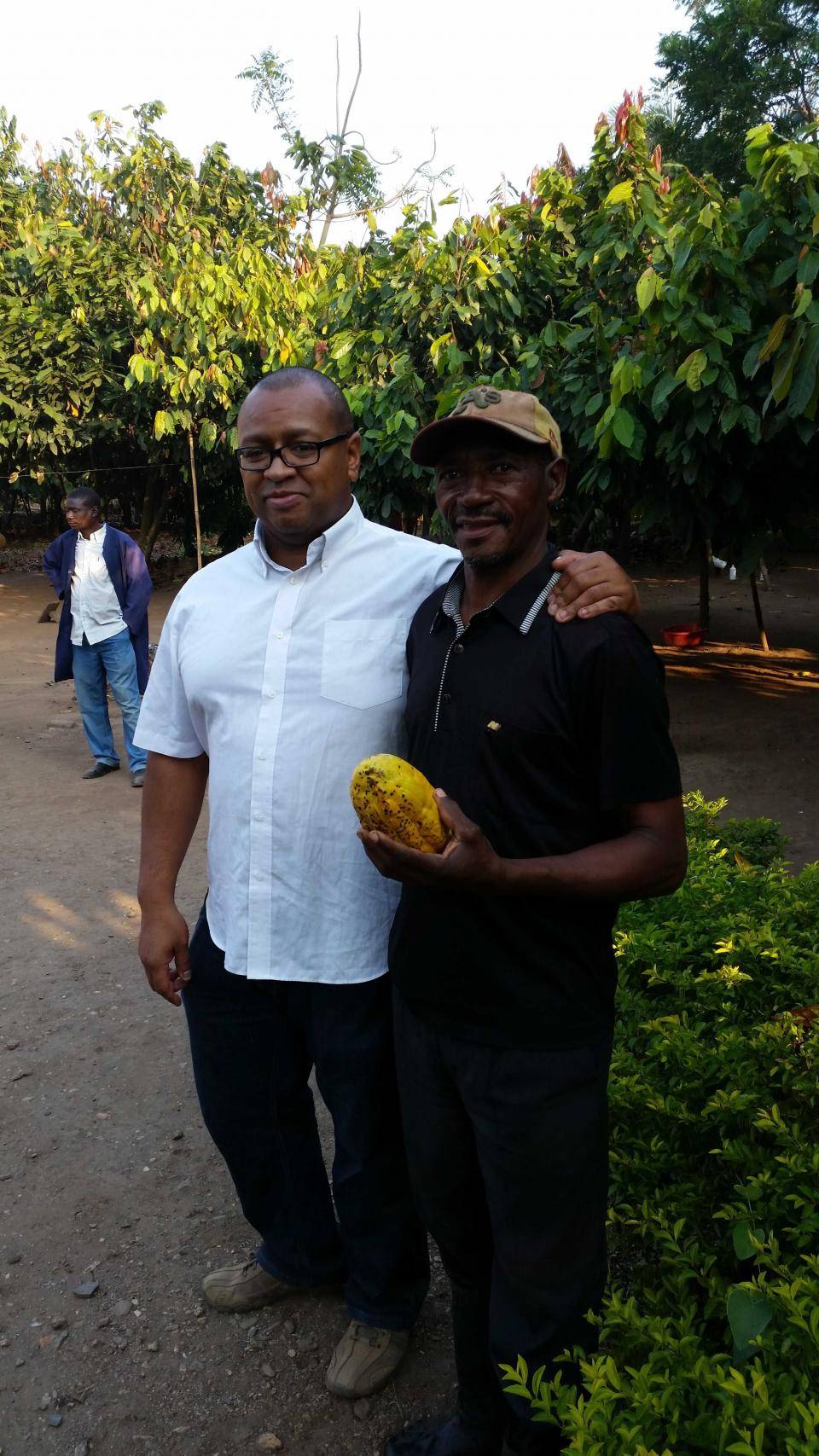 What was your greatest challenge ever?
Building what we have here at Hakkasan Group was a huge test and one which I would happily repeat, and am extremely proud of. But we could not have achieved it without the chefs and teams we have produced along the way and those who ensure its day-to-day running.
What is inspiring you today?
My entire team of chefs, they are a collective inspiration, I am very lucky to have some great individuals who lead equally good teams namely Daniel Pearse, Sarah Frankland, Melanie Nelson-Ström and now Linden Ranger. They all lead our London operations along with Rory in the U.S.A, Sanchit for the U.A.E and Mohan for Shanghai.
Do you have any special memory related to chocolate?
I have been lucky enough to visit two plantations; one in Colombia and one in Tanzania, both were amazing. The standout memory though is that of seeing cocoa farmers in Tanzania taste finished chocolate for the first time and observing their reactions to it. I then showed them showpiece work photos and their faces were something else.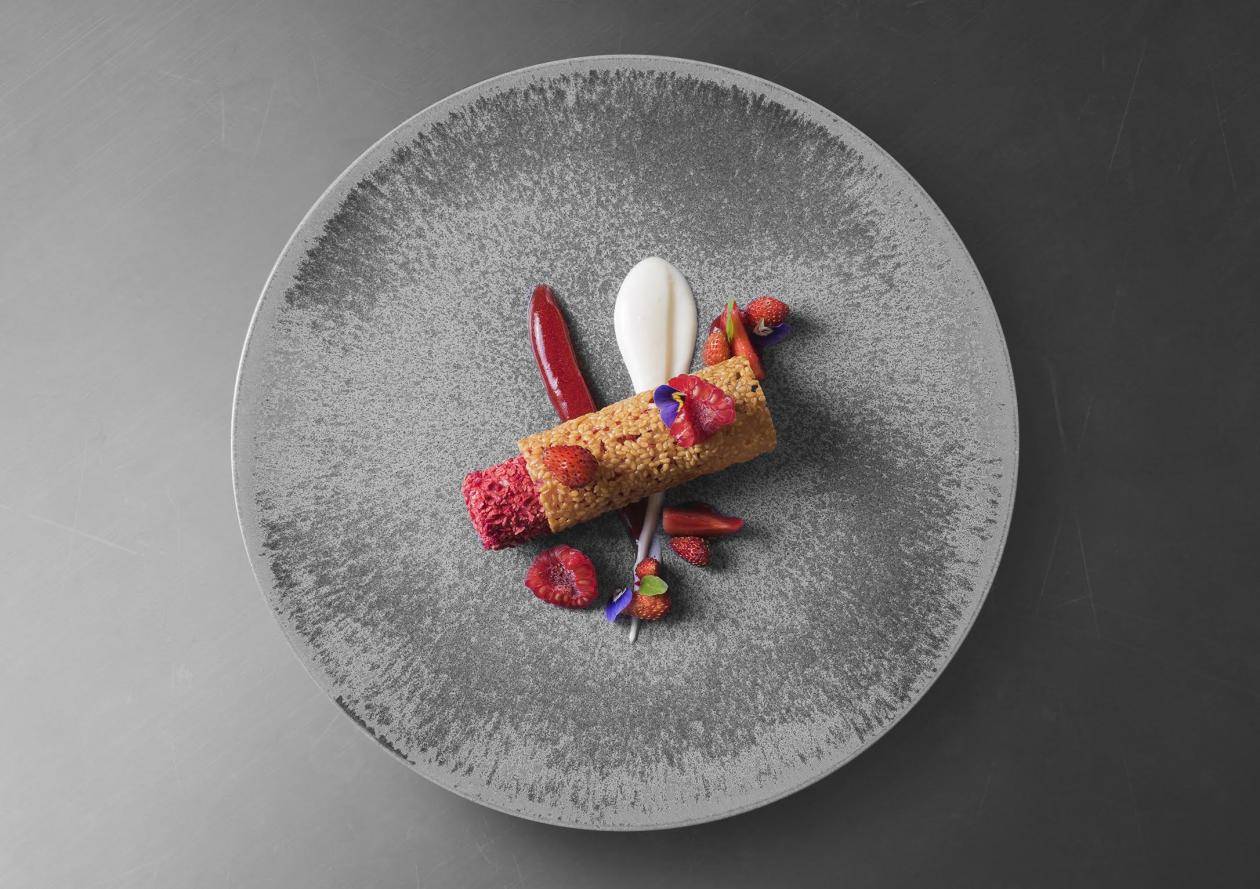 Which chocolate desserts are you working on now and which is your favourite and why?
We make light desserts – even our chocolate ones; I can't say what we are working on at the moment but we do have the Pebble which Sarah developed at Yauatcha using Alto El Sol 65% Peruvian. This cake gives you various tastes and textures of chocolate and really is a journey on the palate.
You are using Cacao Barry Chocolate. Which is your favourite and why?
I prefer milk chocolate myself – Alunga 41% with the Q fermentation being my current favourite, however my preference is shifting as I am now found to be snacking a lot on Papouasie 35% from the Origins range.
How do you like to enjoy chocolate?
Simply on its own, I spend all day tasting diluted flavour, so to just have some pure is just fine.
The best chocolate or chocolate dessert you have ever eaten?
My children Emily and Ben love to cook, so for me it has to be their first chocolate mousse or cupcakes.
If you could choose any place in the world to go and try the cuisine or pastry or chocolate, where would you go and why?
Japan. I hear and see so much over the internet and in magazines, but I have never been. I am in love with Asia; the energy, traditions and the precise attention to detail. Such discipline is hard to find these days.
What is your greatest achievement?
I don't really have one greatest, we just do what we do and hope people like it, learn from it and most importantly enjoy it.
And your ultimate dream?
To obtain a six pack and run the London marathon in under 5 hours!!! :)
What would be your final message to our readers?
There are no barriers in life, just those you have in your head. Set yourself goals and a realistic time frame to achieve them, never ever accept you are not good enough and turn negativity into motivation to help you reach your goals.