World Chocolate Masters preselection - presenting Norma Kelly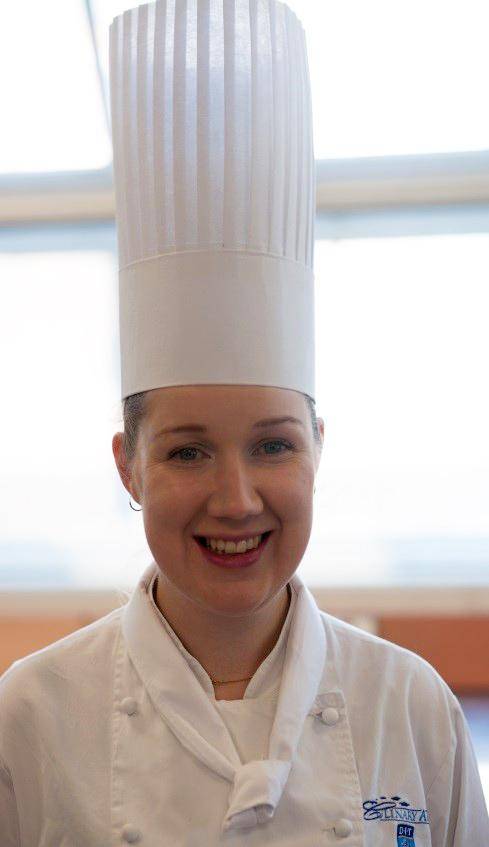 The World chocolate Masters UK & Ireland preselection will happen in London on 18th February this year at Westminster Kingsway College, London.
It is not just a competition. It's also about getting to know the chocolate, experiencing the richness of flavours of different origins, different extremes, the Purity from Nature, tasting desserts created by the great chefs, meeting the creators, getting to know Or Noir and much more. In the coming weeks we will present you all the contestants.
Alistair Birt and Richie Heppell have been presented in the last weeks. This week let's get to know Norma Kelly.
Norma Kelly
Norma is a Lecturer in Pastry at the Dublin Institute of Technology (D.I.T.) in Dublin. Before becoming a pastry chef Norma studied the degree in Culinary Arts at D.I.T. Norma worked as a pastry chef both at home and abroad before returning to D.I.T. to complete a Masters degree in Food Product Development and Culinary Innovation. Norma has taken part in many culinary competitions both nationally and internationally as a student and continues to do so now as a lecturer. As well as competing herself, Norma now helps train students for competitions along with her colleagues at D.I.T.
Norma, what does chocolate mean to you?
"As a child I, like any other child, could never have enough of chocolate. I remember my mother hiding it from me and my brother. Of course then chocolate was chocolate to us, rich and sweet, and we were happy with it regardless of the type, shape or form that it came in. The one thing that we didn't particularly like was dark chocolate as it wasn't quite sweet enough. As I got older and became a pastry chef I have been lucky enough to learn more about chocolate and its versatility and the many different flavours it can provide the taste buds with. I have learned to appreciate finer chocolate, including the dark, for its  complexity in flavours and uses and the dimensions it can add to any dessert, pastry or cake."
And why is WCM important for you?
"I consider the World Chocolate Masters to be a great opportunity to challenge myself in working with chocolate. Over the last months of practice it has given me a reason to think more about how I can use chocolate in formulating new recipes, ideas and pairing chocolate with other ingredients to give great flavours. It has given me a chance to concentrate on refining my skills and it will be an honour to test my skills against the other great chocolatiers in the competition."
We wish you a lot of success, Norma!