Ryan Thompson, executive pastry chef at Shangri-La hotel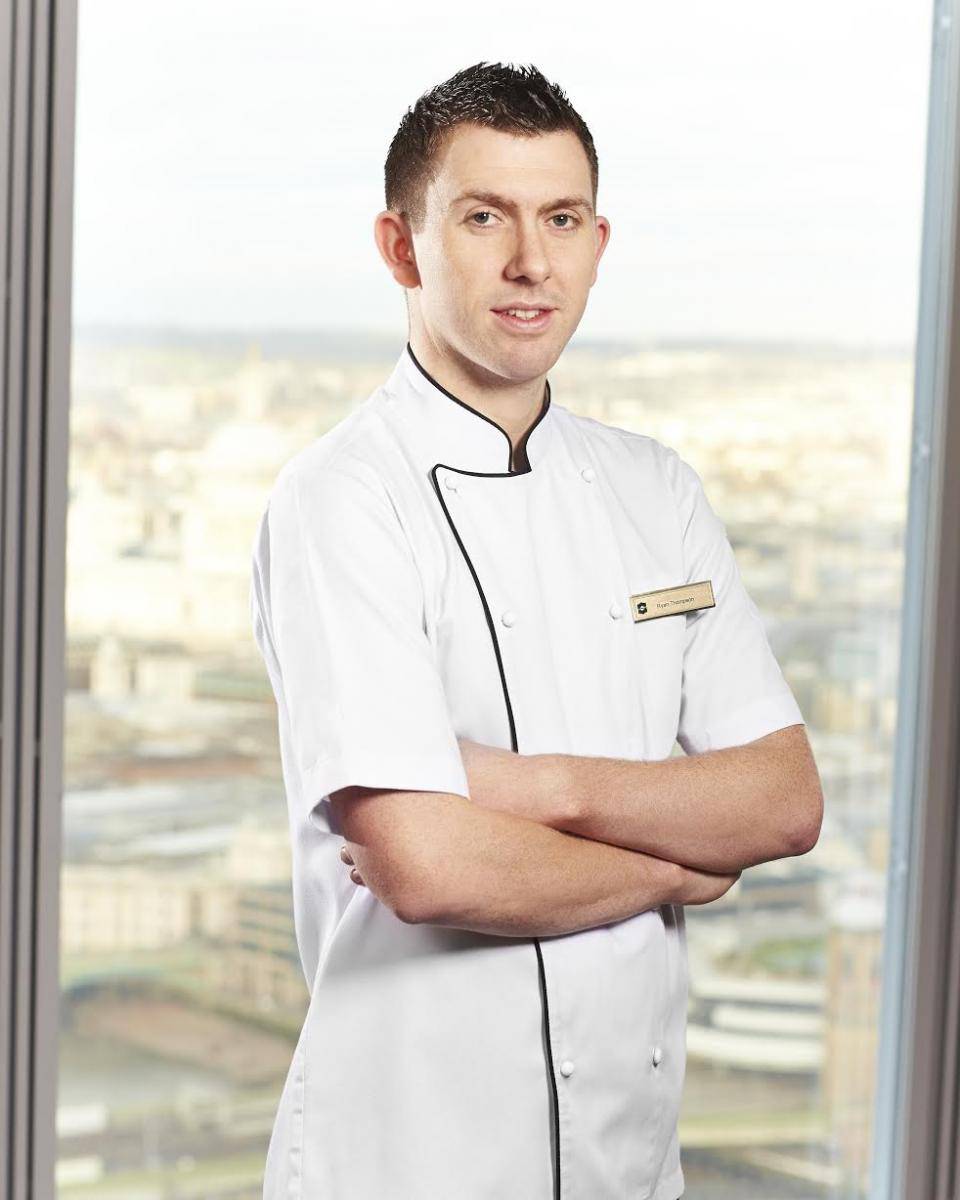 In the tallest building in Europe, The Shard, which was created by the famous Italian architect Renzo Piano, the Shangri-La hotel is located on the 35-52nd floor. The hotel is not only known for the lovely views but also for the great pastries created by the young talented executive pastry chef Ryan Thompson. We had a chat with him talking about his work and of course chocolate.
How would you introduce yourself?
I am the Executive pastry chef at the Shangri-la at the Shard. I have been here since before the hotel opened on 6th May 2014. Previously I was the head pastry chef at the Intercontinental in Westminster. I worked in the Middle East in Dubai with Jumeirah for 2.5 years and before that, I was at the Grove Hotel in Hertfordshire.
How did you enter into the pastry world?
Completely by accident. Actually, I used to be in the main kitchen and went for a job interview at the Grove Hotel in Hertfordshire. Unfortunately, the executive sous chef was unavailable at that time, so I met the pastry chef. After a day spent working in the pastry kitchen with the team and discovering a whole new side of the kitchen I never experienced before. I signed the contract that day and haven't looked back since.
What is your ultimate dream?
I have to say I'm not sure yet and I don't see that as a bad thing. I don't want to have a closed mind. Maybe I will do something on my own, maybe I will stay in the same position. I think it is important to remain flexible in this industry.
What is your greatest achievement?
At this moment in time, I would say it is between my move to Dubai as Sous Chef at only 23 and the pastry and afternoon tea success so far since opening at Shangri-La Hotel, At The Shard, London.
What/who is inspiring you?
In pastry you can get inspiration from anything – it could be a colour, a smell, a taste, a texture … it all depends on how you use your imagination.
As for inspirational chefs, I would have to say, Tony Hoyle, whom I worked with at The Grove. He has always been a big inspiration to me. He is a previous UK chocolate master winner and has taught me the majority of what I know, not only in regard to recipes and techniques but also when it comes to management and leadership.
What do you love most about your work?
Helping to develop my chefs. I love to see a person go from strength to strength in the kitchen. It's all down to mentality. Somebody may not have the best kitchen skills during the first interview but if the mentality is there to learn, then the rest can be taught without a problem. I love it when junior members of the team come in with ideas or new dishes, it shows that they have gone away and put the work in. Passionate chefs always want to express themselves through food.
What are your favourite flavours?
Flavours depend on the season so it does change throughout the year.  As fruits influence our dishes so much seasonality is a key thing in pastry. You can get most fruits all year round but only in their true season, you can get the fullest flavours. At the moment, I would say strawberries, raspberries and peaches are my favourites.
What is your relationship with chocolate?
Most definitely a hands-on one. I love to work with chocolate and develop new garnishes or pralines.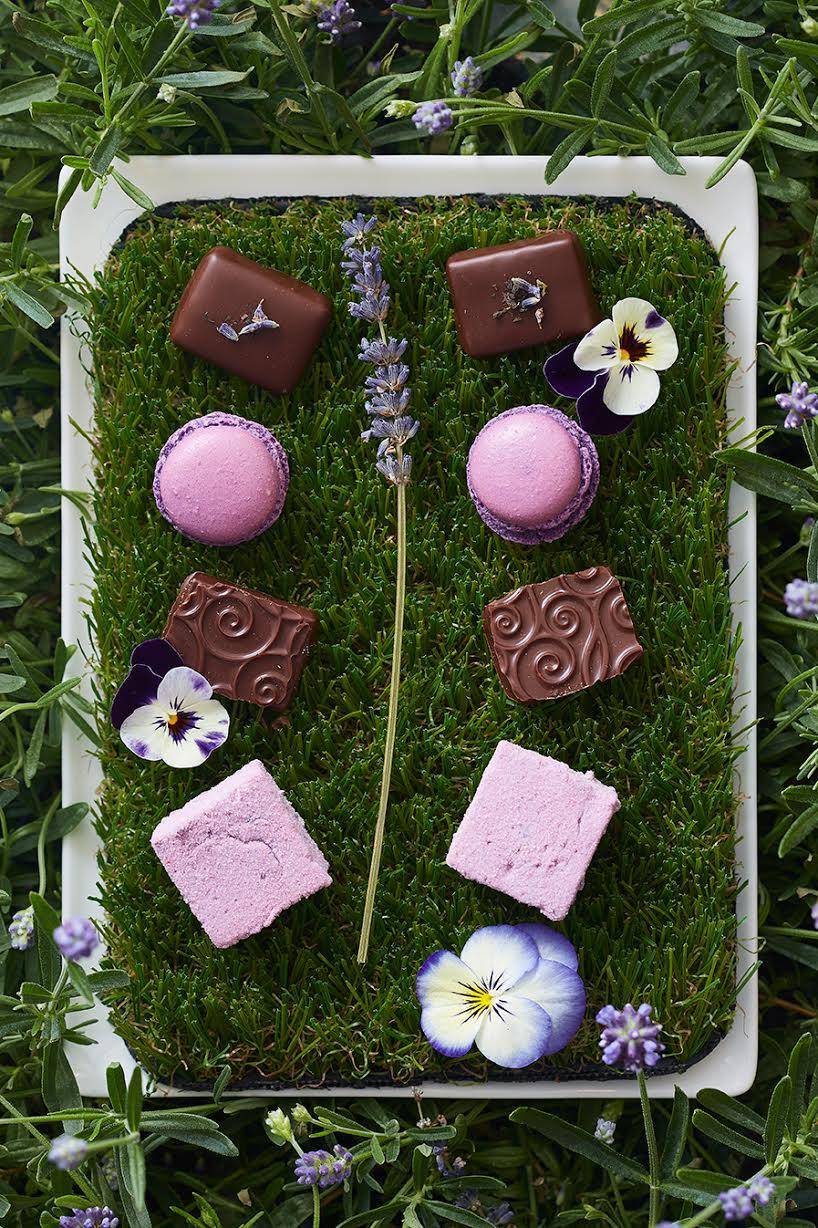 You are working more with Cacao Barry chocolate. Do you have a favourite grade and why?
Alto El Sol has always been my favourite. I think it's one of the first real chocolates I tasted in the pastry kitchen. I love the fruity notes it gives and how it pairs with dishes.
What was the best chocolate dessert that you have eaten and where?
In Dubai, I had a dessert dish with a nice variety of chocolate percentages and textures. The dish looked great and unlike many chocolate dishes, it was light and not overly sweet.
What would be your final message for our readers? 
Enjoy what you do, the whole reason we do this is for the enjoyment of food, whether for ourselves or for our guests. Work in an establishment that helps you grow as a chef and a person. What other career can take you around the world, give you a chance to work with all nationalities and express your creativity on a daily basis?
Discover Cacao Barry Recipes