Soya-yuzu praline by Ramon Morató (presented at UK& Ireland WCM)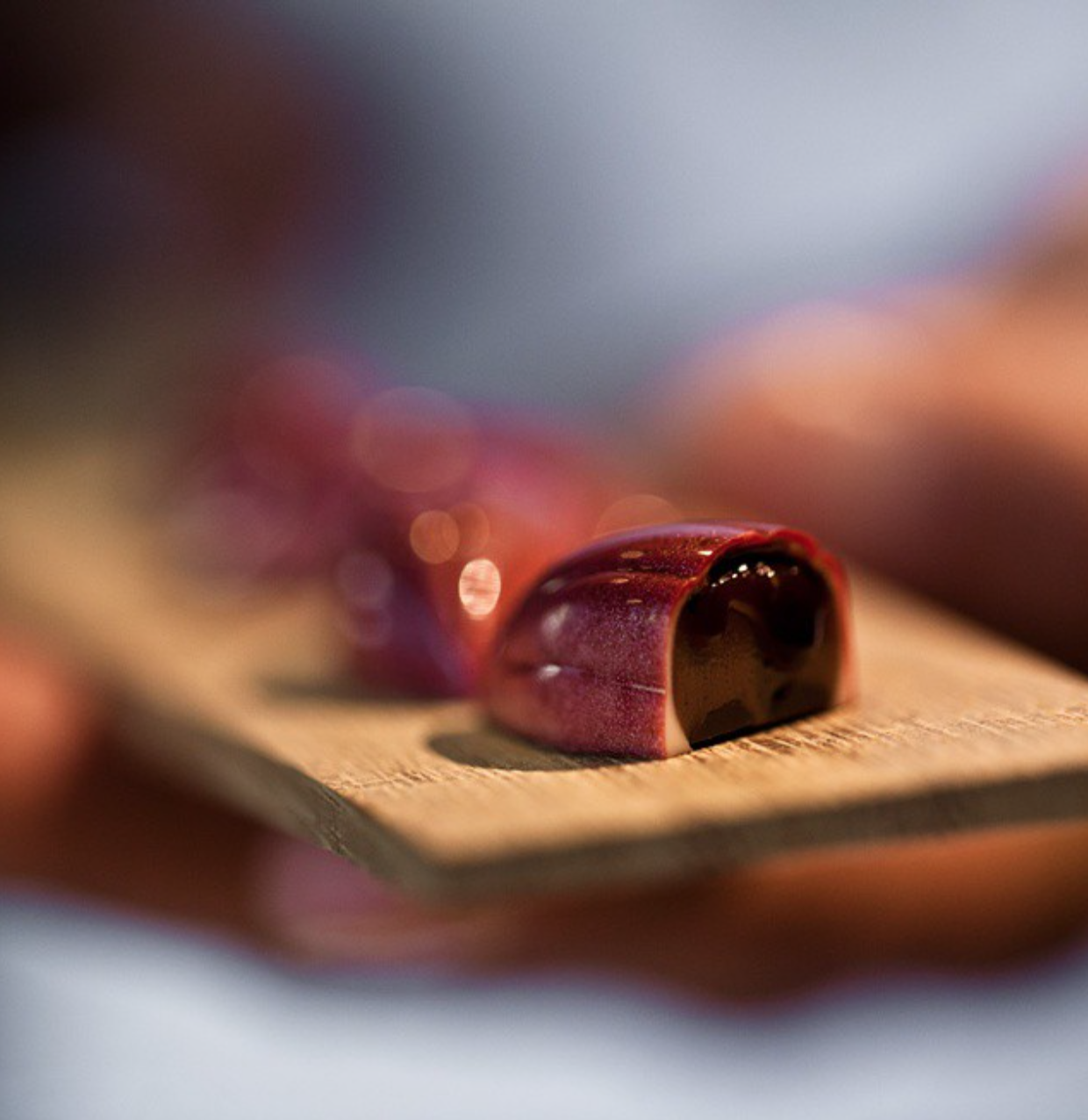 For all who have enjoyed it at UK & Ireland preselections for World Chocolate Masters organized by Cacao Barry as a sweet record and for all others (just) a sweet inspiration – the sublime praline by Ramon Morató, the Creative Innovations Leader for Cacao Barry.
Enjoy!
SOY REDUCTION
500 g Kikkoman soy sauce
100 g glucose syrup (DE 44)
100 g sugar
Mix all the ingredients together.
Simmer on a low heat.
Concentrate to 75 ºBx or until a pipeable texture is achieved.
Next mix equal parts with the DE 60 glucose syrup and reserve.
YUZU TRUFFLE
Dissolve the yuzu purée with the milk protein, sugars and salt. Bring to approximately 30 ºC.
Separately, melt the couverture and the anhydrous butter at 45 ºC.
Incorporate the liquid in the couvertures and ensure a uniform emulsion.
OTHERS
ASSEMBLY
Prepare the mini-cob praline moulds by spraying them with tempered black edible paint, metallic silver colouring and red edible paint. Pour the mould with white couverture.
Place a dot of soy reduction at the bottom, then the yuzu truffle at 30 ºC.
Cover with plastic film and wait for a few hours until the filling has crystallised fully.
Cover with tempered Ocoa dark couverture chocolate (70% cocoa).
http://www.worldchocolatemasters.com/
View Cacao Barry Products