Looking forward to World Chocolate Masters 2015

In the last days of the 2014 we are looking with excitement to the coming UK & Ireland pre-selections for World Chocolate Masters which will take place in London on 18th February 2015.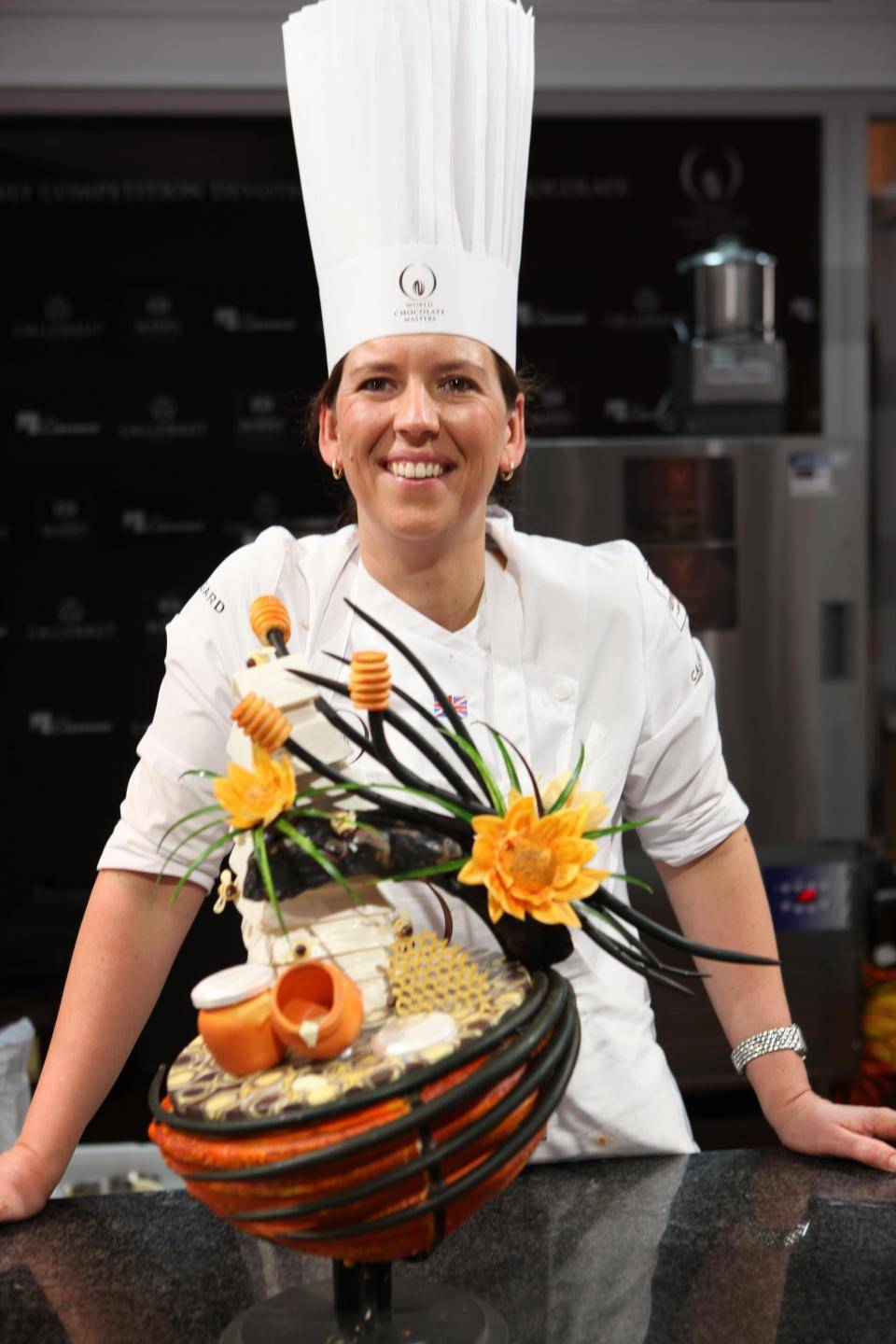 We are looking forward to it with so much excitement because it's stunning to see so many masters creating unique pieces of edible art, but at the same time it's not just about the competition.  It's also about getting to know the different flavours of chocolate; it's about putting your hand into a cacao bean and feeling the intense structures and flavours of a raw cacao (have you ever done this already?); it's about trying out the miniature version of Or Noir laboratory from Paris, which allows to the chefs to create their own signature chocolates; and it's also about meeting some of the most inspiring personalities of the chocolate world, like Ramon Morató; it's about being inspired!
The Honorary Head of the Jury will be Michel Roux Jr, and the Head of Judges Gary Hunter, the Head of Culinary Arts.
The technical jury will be composed of three people, all of them previous UK Chocolate Masters: Mark Tilling, tutor at Squires Kitchen, John Costello, senior confectioner at Nestle's Product Technology Centre and Ruth Hinks, owner of Cocoa Black.
Finally, there will be a tasting jury composed of eight: Sarah Hartnett from Sheraton Park Lane, Joanne Todd from Browns Hotel, Sara Jayne Staynes OBE from the Academy of Chocolate, Dom Ramsey from Chocablog, David Girard from The Dorchester, Rachel Humphrey from Le Gavroche, Markus Bohr from Harrods and Hideko Kawa, Pastry Consultant.
Would you like to visit and experience the excitement? Registrations are now open. 
http://www.worldchocolatemasters.com/en/
Ruth Hinks, last year's winner of the UK & Ireland pre-selection