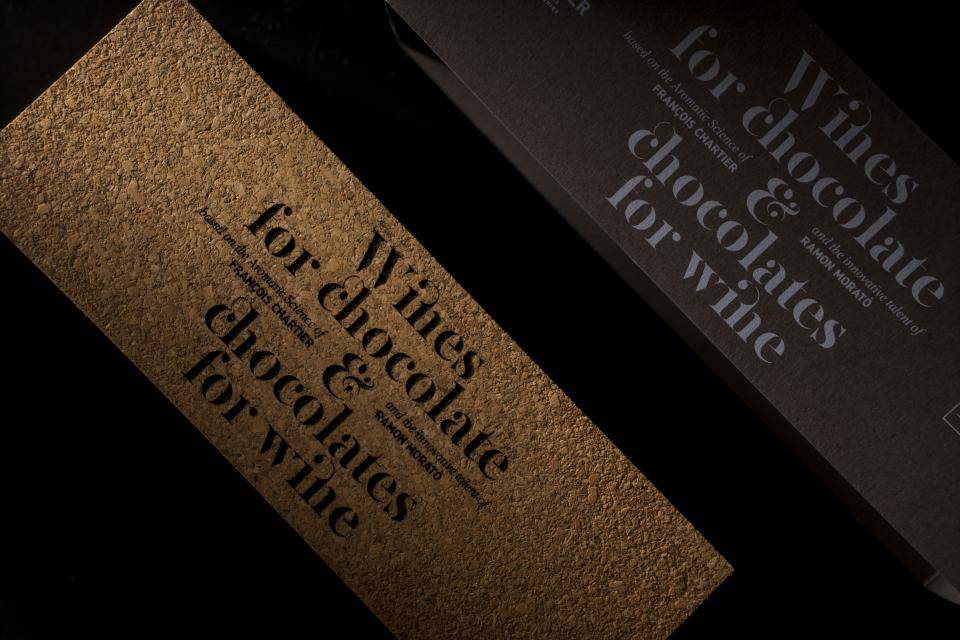 Chocolate meets wine
In this booklet, we are presenting you the result of the collaboration between the Canadian sommelier and world champion François Chartier and the creative team of Cacao Barry®.
In September, François Chartier presented the results of his aromatic science to the renowned pastry arts association Relais Desserts during its international seminar in Yssingeaux (France) together with Chef Philippe Bertrand and Chef Ramon Morató.
In October, François Chartier and Ramon Morató repeated the experience and presented the results of their latest experiments during the prestigious Wine & Culinary International Forum in Barcelona. Further details on their collaboration are given below.
For the presentation at the Wine & Culinary International Forum in Barcelona, the aim was to present the work between a sommelier and a chef through three exclusive bonbons created using three of Cacao Barry's most representative chocolates.
The chocolates selected by Ramon Morató were analysed by François Chartier and based on his aromatic science, François challenged Ramon by suggesting a long list of possible combinations for each one, seeking to stimulate creativity and open the way to new combinations.
Furthermore, the challenge continued throughout the tasting, as each bonbon would be paired with a different wine. 
Fill out the form below to get this bulletin in your mailbox: