Cacao Barry supporting young talents: UK Junior Chocolate Masters contestants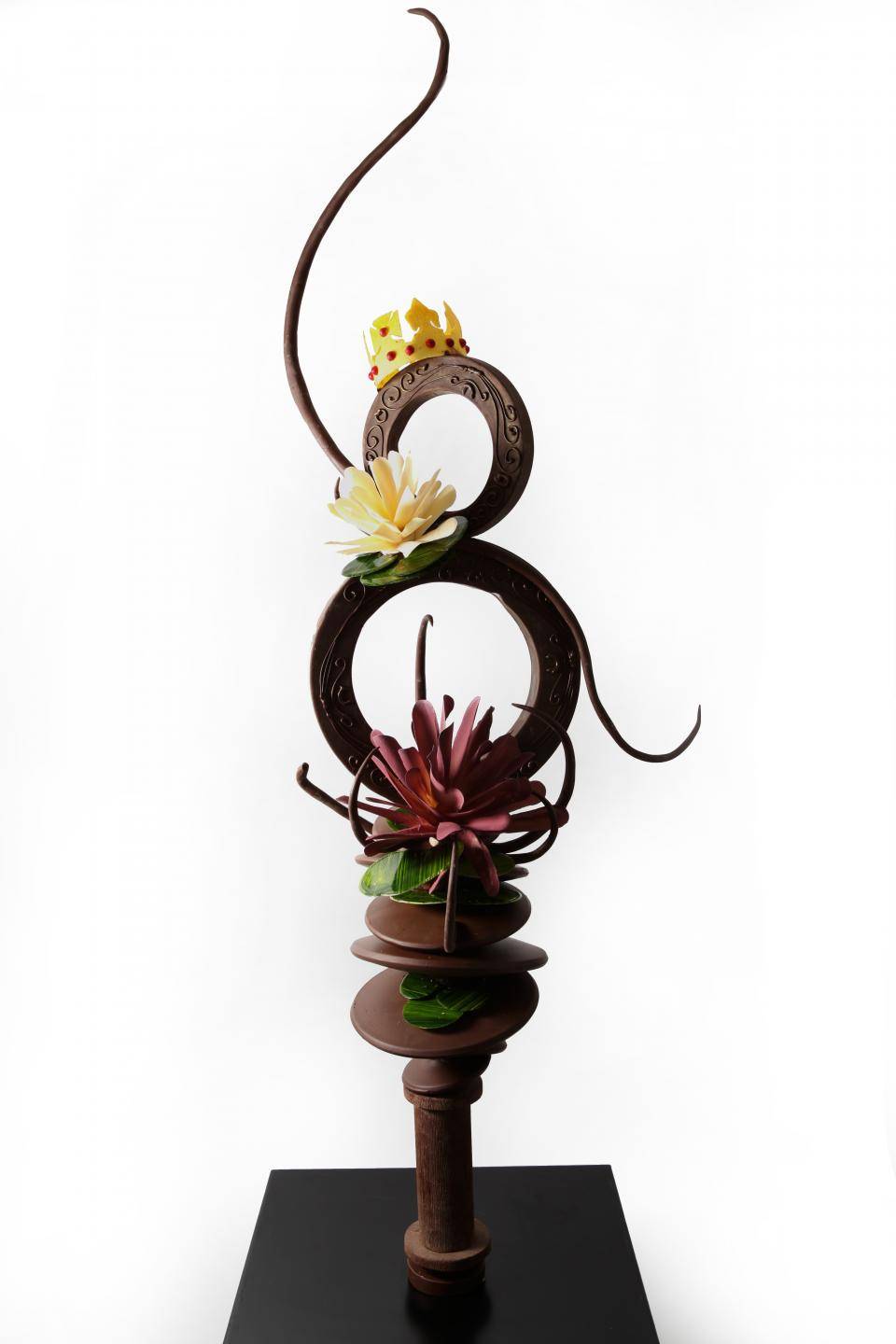 The showpiece by Maxime Michelot, last year's winner of UK Junior Chocolate Masters

Cacao Barry is always re-imagining the future of chocolate and pastry. We host the most prestigious global chocolate competition: The World Chocolate Masters which celebrates the skills of chocolatiers and pâtissiers.
To discover and support the next generation of competitors, we wanted to give them a platform to showcase their talents and so the UK Junior Chocolate Masters was born.
So let us present to you this year's competitors and let them tell you why they wanted to compete, what their strengths are and their aspiration for the future.
Gabriella Cugno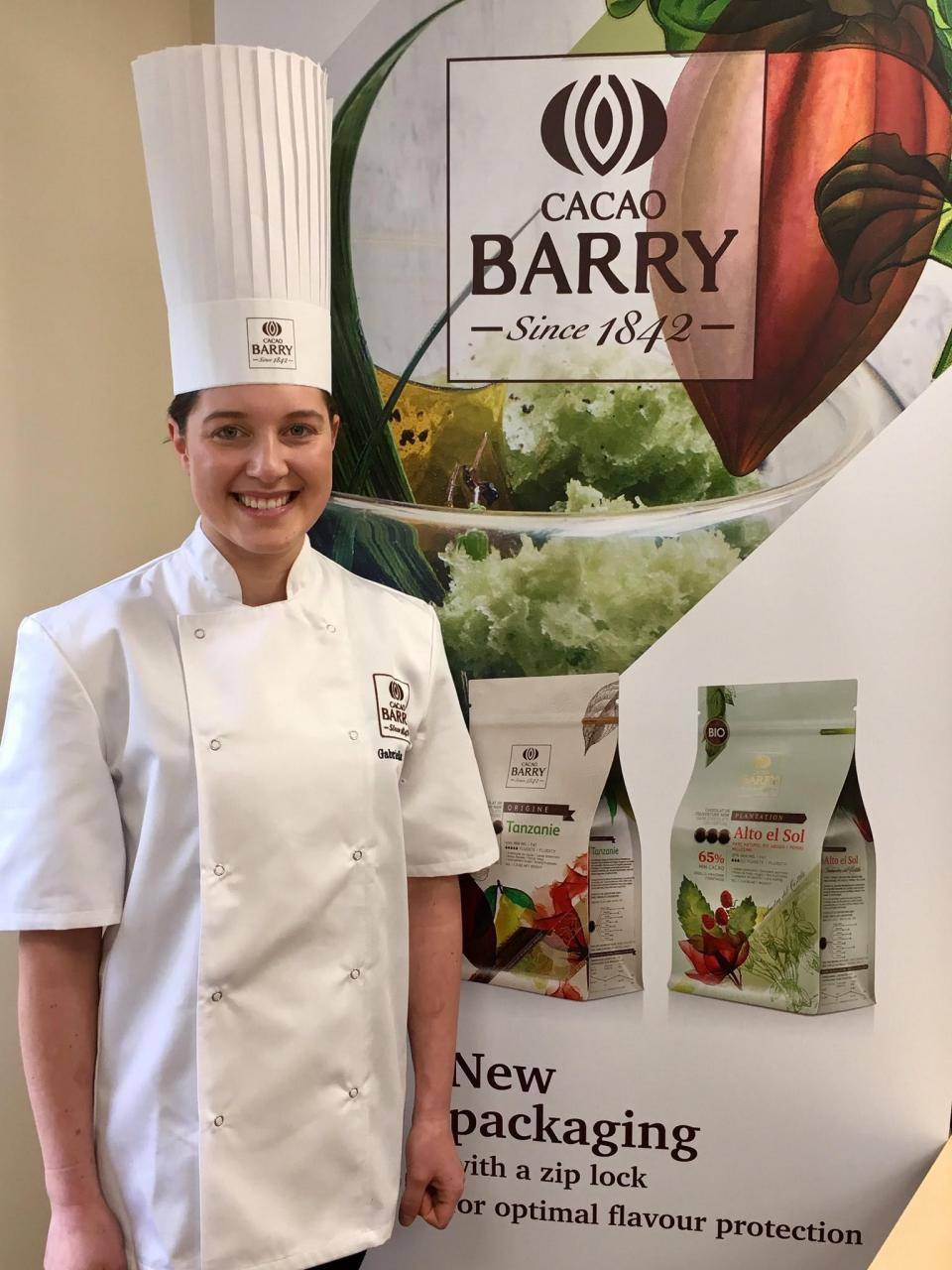 Gabriella works at The Ritz Hotel London as a demi chef de partie.

"I have always loved chocolate, I have been so inspired by people I have worked alongside and I want to learn, develop myself and inspire others. This competition is a great way to do all this. I learn so much every day at work, so I want to take part in this competition to push my boundaries and build on what I do at work most days and prove to myself what I am able to do. I became a pastry chef because I love to create. I know this competition will really help me to create new things, understand mistakes I make and show me how to solve them. Working with chocolate is so special, we can do so much with it, it is so versatile and complex, creation never ends!
I think my strongest point for this competition is probably my artistic flair which will hopefully show different skills and techniques.   
My long term goal is to learn as much as possible and have my own shop. I've had a vision of this since I was a little girl and I will definitely make this happen. I am not 100% sure what I want it to be but I know for sure it will be a place that will allow me to make people happy through what I love to do. Teaching is also important to me so this is something I also want to do. "
Lauren Roberts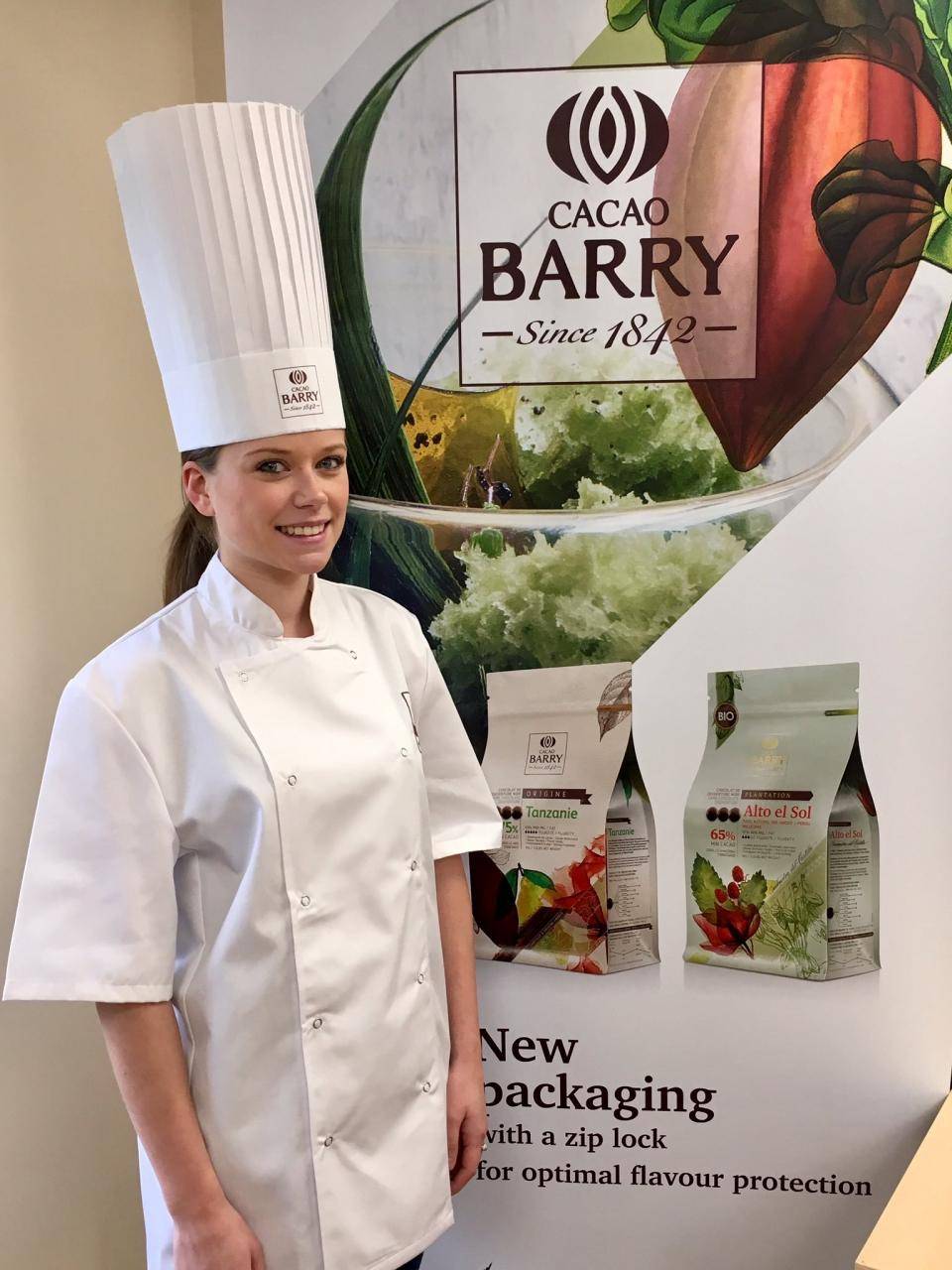 Lauren is currently working at The Grove Hotel in Hertfordshire. She has been there 3 years now and has worked her way up to junior sous chef. She has always worked in the catering industry but this is her first job in the pastry department.
"I wanted to compete in JCM ever since competing with chocolate at college. It was something I wasn't sure I would ever have the opportunity or be good enough to do, but since working with my head chef Reece Collier at The Grove I've had so many opportunities to learn new skills and develop my knowledge of chocolate, so when he mentioned entering the competition I absolutely jumped at the opportunity. I think my strongest point is my determination. When my goal is clear I won't stop until I get it perfect over and over. I am hoping this will all pay off on the day of the competition and come across in my final pieces.
 
Pastry is a great passion of mine and I absolutely love working with chocolate. I would absolutely love a career specialising in chocolate, I just love learning new things and I feel that there is always more to learn with chocolate. I would love to have my own shop one day being able to showcase my own ideas and creations and hopefully passing on my knowledge to others."
Daniel Linehan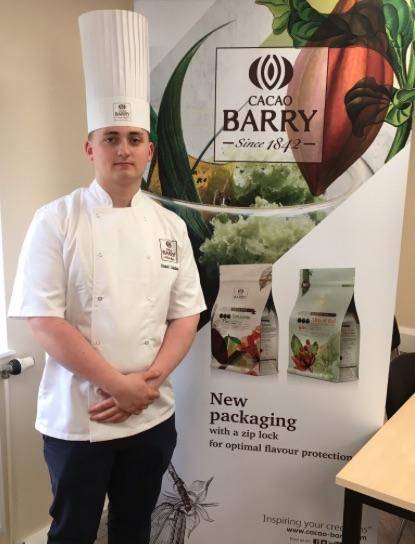 Daniel is working in Thyme restaurant in Athlone. He is chef de partie of starters and pastry.
"I've always had a huge interest in chocolate. I was approached by my mentor (Erik Van der Veken) from Redmond Fine Foods who asked me if I would have an interest in the competition. I researched the competition and found it was exactly what I was looking for, so I sent in my entry and luckily was accepted. I would like to think one of my strong points for the competition is my balance and use of interesting flavours. I would also see my creativity as a strong point.
Long term, I would like to set up my own business. For years it has always been a restaurant I wanted to open, but in recent times, I'm unsure whether I would like to open my own restaurant or something like a modern pâtisserie. The future is not definite for myself but I would hope to start my own business."

Matthew Jones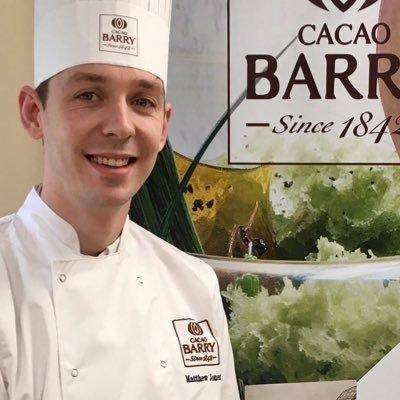 Matthew is currently working as a Demi Chef De Partie in the pastry section of the Belmond Le Manoir aux Quat'Saisons under Benoit Blin, the head pastry chef. Matthew has recently returned to Le Manoir, where he had worked in the past for almost four years. During his time away from Le Manoir he worked in a couple of places, including MARC Patisserie where he worked as a chocolatier.
"Having taken part in the Junior Chocolate Masters last year I felt almost immediately after finishing the competition that I would like to try again. I love working with chocolate and I really just wanted to push myself to learn more and develop new skills with chocolate which I am really passionate about.
After the competition I will continue developing my skills with chocolate and I aspire to one day compete in the World Chocolate Masters. For me this is something I would really love to achieve in my career.
Thibault Marchand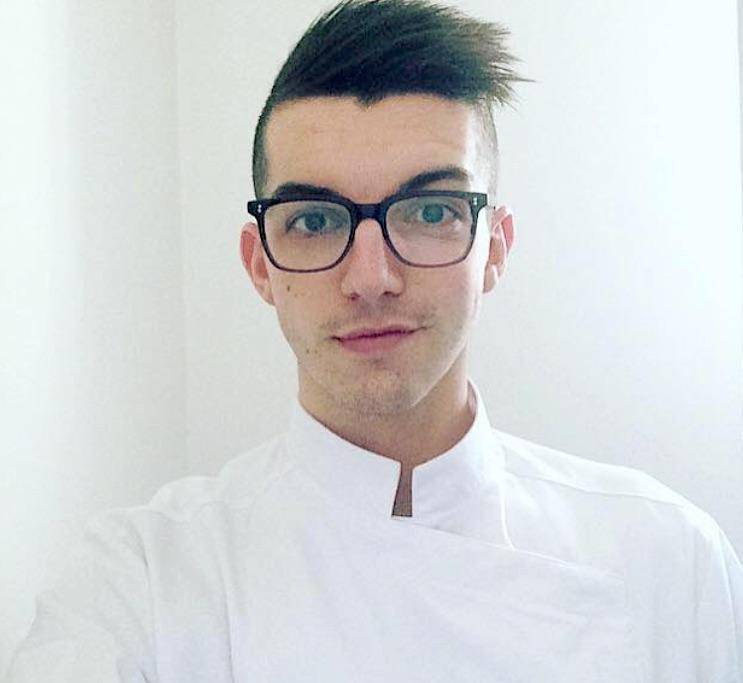 Currently, Thibault is a team leader at the Dominique Ansel Bakery in London.
"After hearing about the JCM and having discussed it with my head chef Ryan Thompson, I decided to take up this challenge. I have a passion for competitions, and chocolate is a product that I particularly like - working with it as well as eating it.
I think my strongest points for this competition are the finesse of my achievements, my organization, my different techniques of chocolate work that I have been able to learn for several years.
 
I would like to open my own pastry shop one day. I would also like to do some consulting, and, why not, become a teacher too. Additionally, I plan to take part in more competitions like the WCM for example or the "mondial des arts sucres" which are really great."
Rachel Parker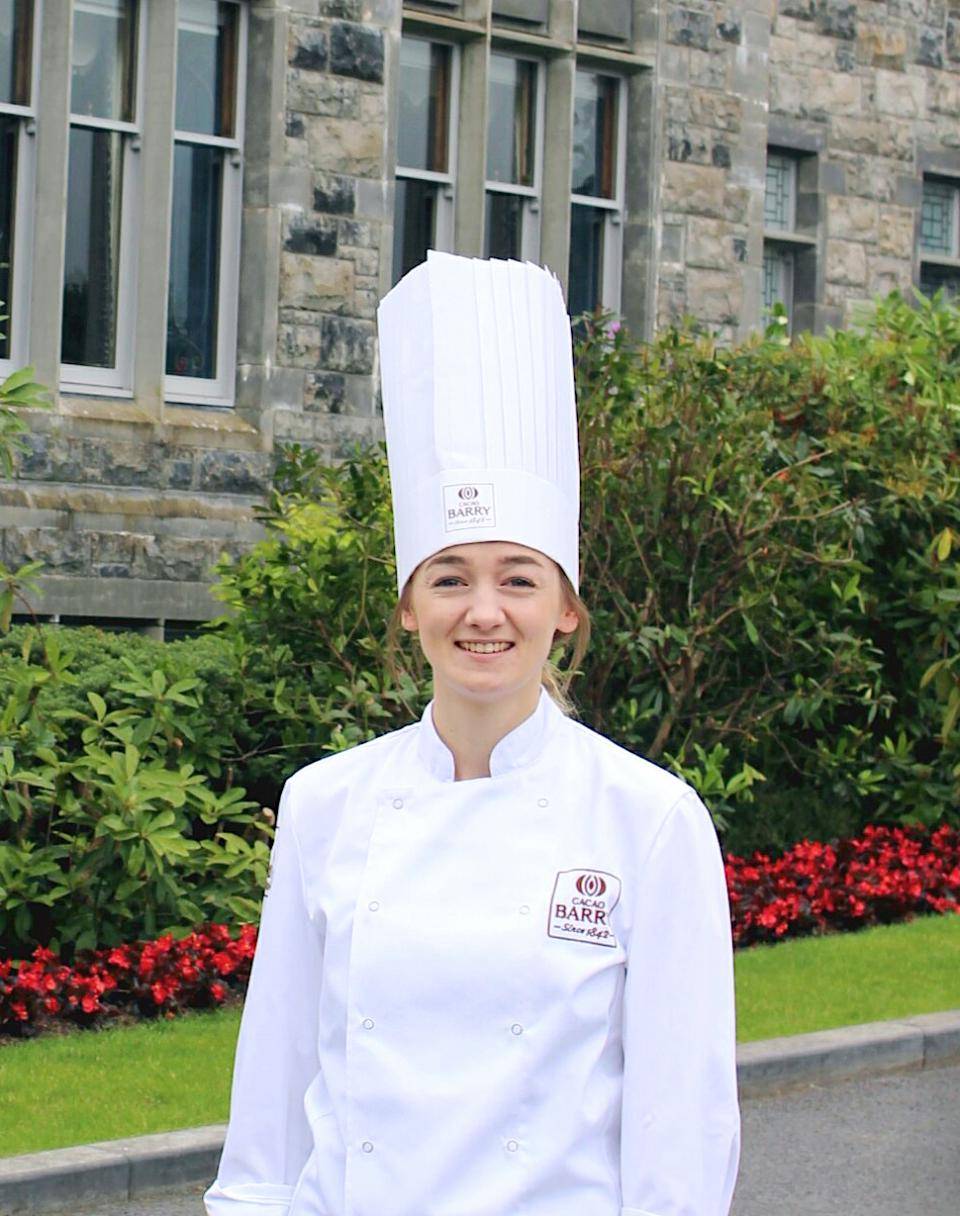 Rachel Parker is currently working at the Ashford Castle in Ireland as a Commis pastry chef. She rmoved to Ireland from Canada last August and she says it has been a fantastic journey ever since! She is very thankful to be working awith her head pastry chef Paula Stakehelm, who she finds extremely talented..
"I decided to apply and compete in the Junior Chocolate Master competition for two reasons; the challenge, and the experience. I have never done a pastry competition before so I wanted to test my limits and see what I am able to accomplish. I loved the idea of being able to focus strictly on chocolate work for this competition; there are so many opportunities with great room for experimentation and creativity. It is definitely an area of work that I'd love to explore a lot more and this has given me a great opportunity to do so. So far it has been a tough journey combining my work and practicing, it means working long hours, drinking lots of coffee … but I can already tell it has been worth no matter what the final outcome. I think my attention to detail is what will help me a lot in this competition, it's definitely my strong suit, and there is no detail too small!
My love for pastry started with my easy-bake oven when I was seven years old, and look where has that brought me. I already know I definitely want to travel, for as long as possible, just learning about the culture and techniques used around the world. To be an executive head pastry chef is the goal and I do intend to get there one day, but for now I'm enjoying my journey and learning as much as I possibly can, gaining knowledge now to benefit my future career."
Let's wish lots of success to all of them - in this competition as well as in their future careers.