Domenico Camporeale, an Italian in London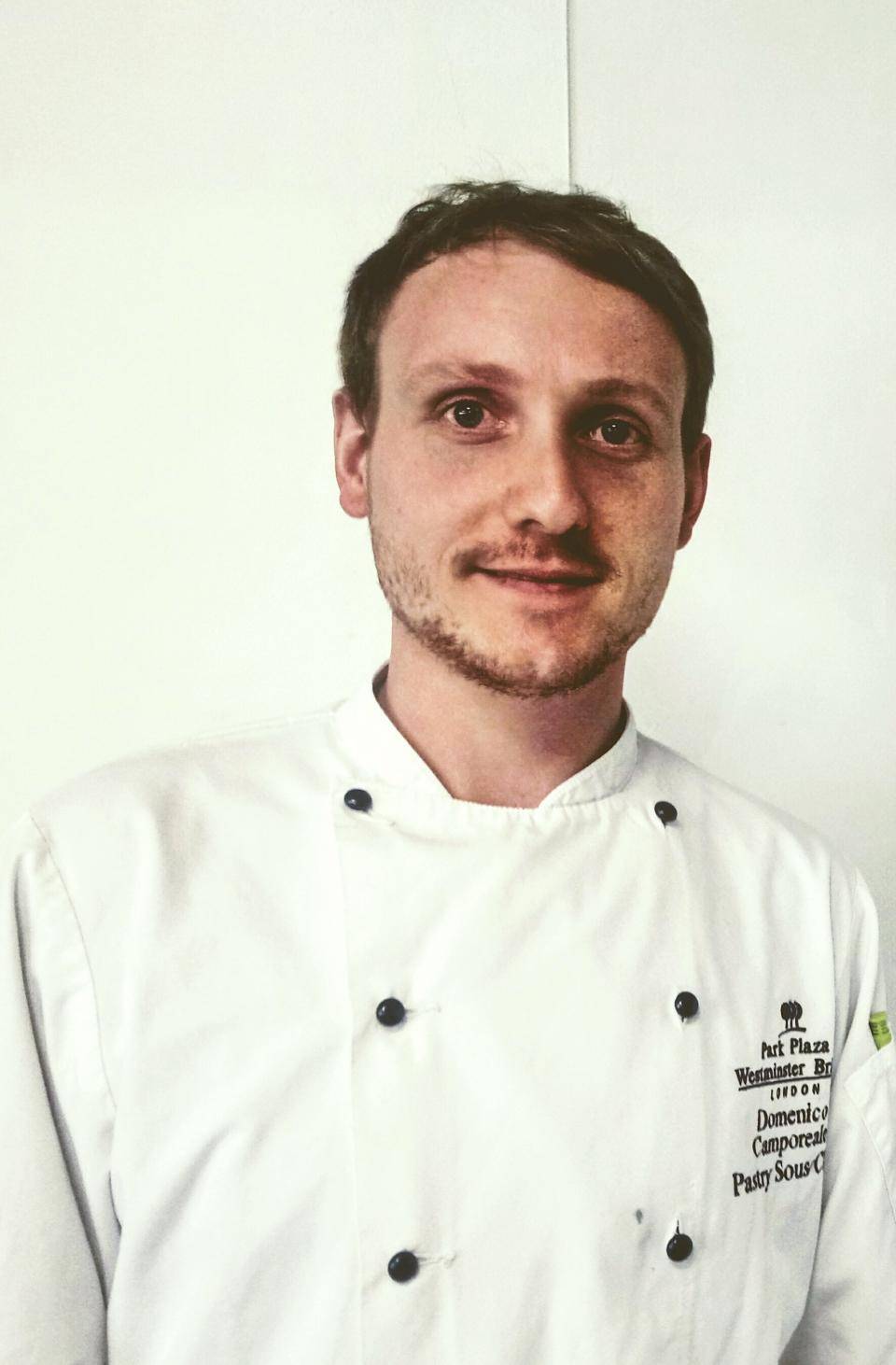 Domenico Camporeale was born and raised in the beautiful Puglia in the South of Italy but his childhood was not as carefree as one would expect. Get to know the story of this young talented pastry chef who is now in charge of the sweet delights at the Park Plaza Westminster.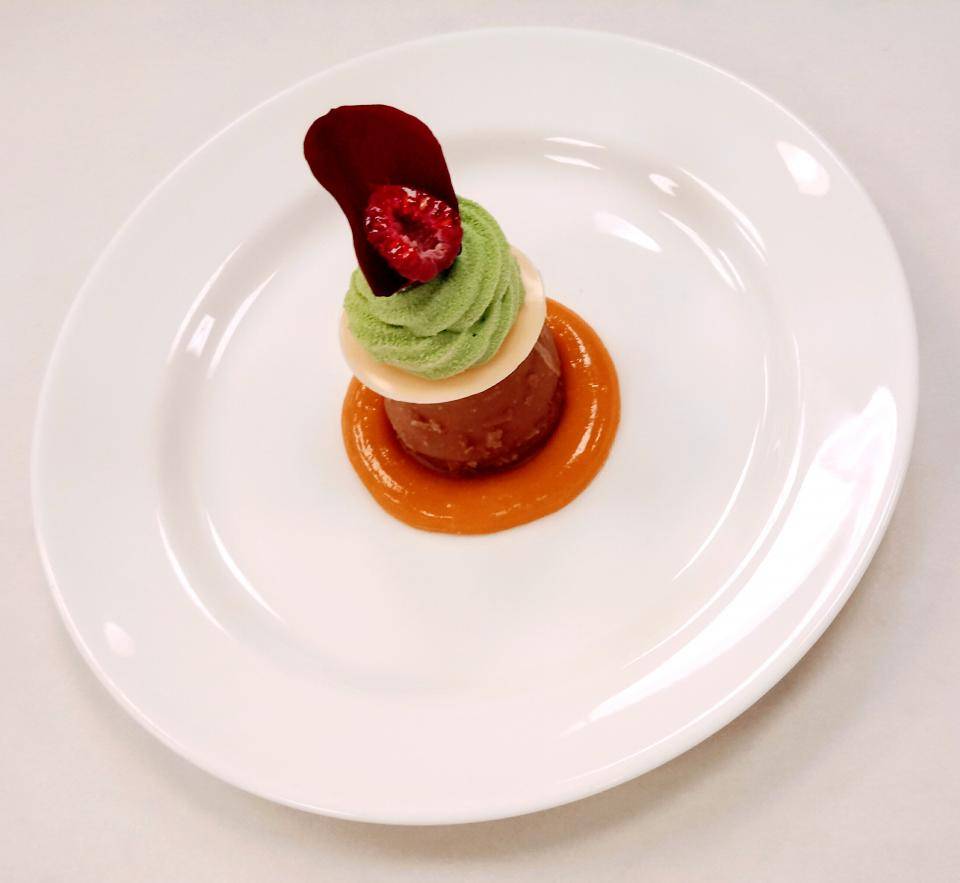 When did you fall in love with chocolate and pastry?
I fell in love with pastry and chocolate when I was very young - about eleven years old. In the South of Italy where I was born and raised, children spent most of their childhood in the streets. My father didn't want to see me spending my time on the streets doing nothing, so he arranged with a pastry shop close to our home that I could work there. It wasn't easy - the owners of the shop said I was too young, but my father insisted and asked them to keep me there even without paying my work. That's how it started. I was angry and sad at the beginning - I preferred spending time with my friends, but later on I started enjoying to play with flour, sugar, eggs and other ingredients, so the next logical step was choosing a cookery school which I attended for five years, followed by a year at a private pastry school. So my childhood maybe wasn't as beautiful as the childhood of somebody else, but I feel grateful to my father for taking me to the pastry shop that day - without it I wouldn't be where I am today.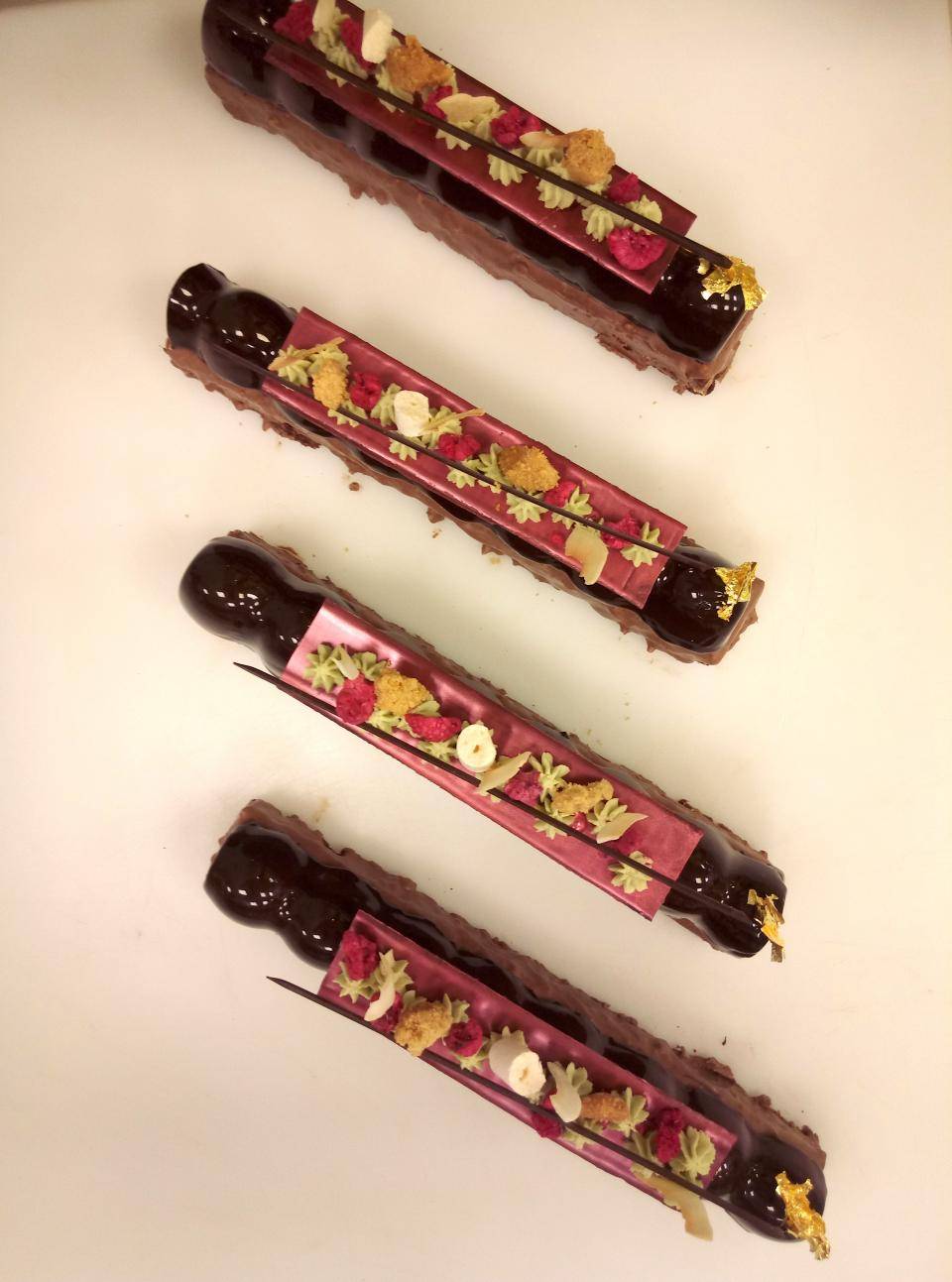 Where did you learn your profession and who were your best tutors?
After the cooking school I continued learning by working in different places in Italy and elsewhere (France, Germany, London), but the place that taught me most of what I know today was Cast Alimenti, the pastry school in the North of Italy. My best tutors were Davide Malizia (artistic sugar), Achille Zoia (Danish and yeast-leavened pastry), Diego Crosara (modern pastry) and Igigno Massari (technics and balance in the pastry).

What was the best lesson you received?
The most valuable for me was a course about technics, balances, science - it taught me creating my own recipes following certain parameters with different kinds of crèmes, parfait, mousse and semifreddo with fruit, chocolate, dry fruits etc.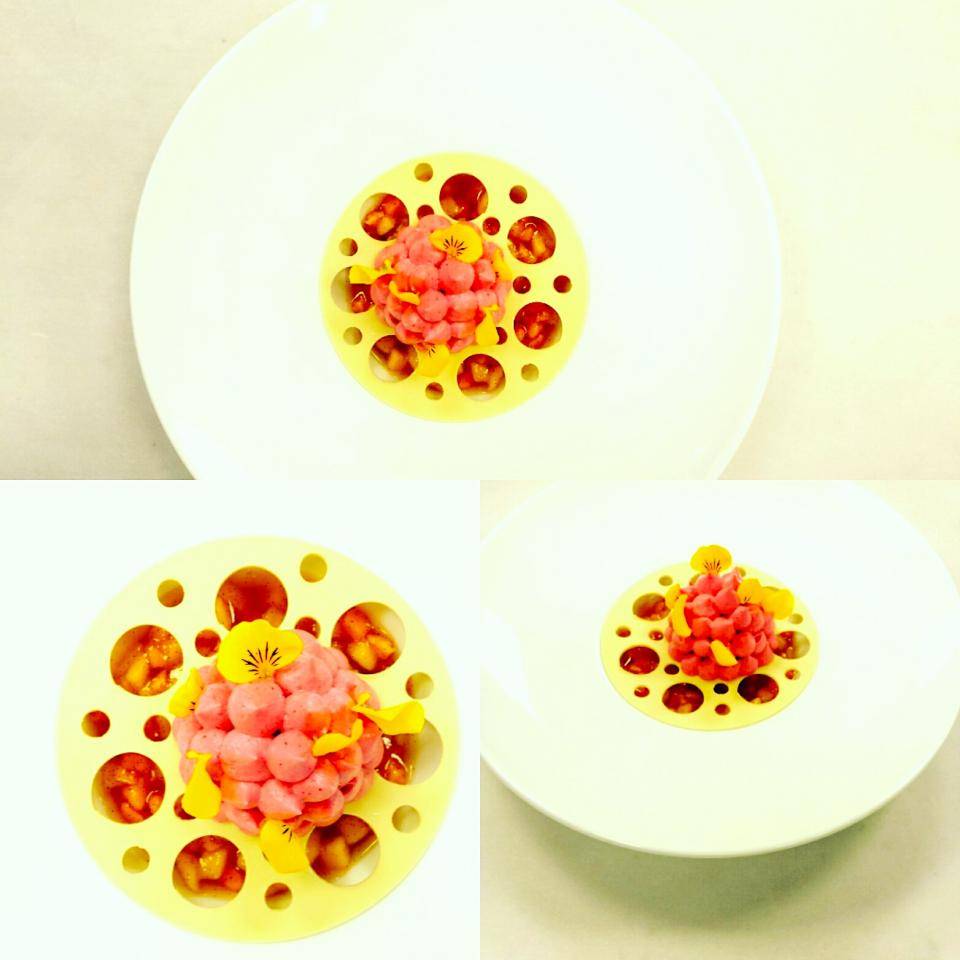 What do you love best about your work?
I love everything about my job - I love being creative and sharing my knowledge. I enjoy working with my staff and explaining to each of them the technical details - the right temperature and procedures they have to follow for achieving the best result.
What is inspiring you?
I am inspired by my ambitions. My dream is to become a tutor, so I am constantly learning. Cooking has become a very fashionable profession and as a result there is a very strong competition in our field. To become the best you can be, and to keep that position, you need to learn every day. And it is not anymore only about learning the technical skills. In these days to launch yourself between the best pastry chefs you need to study science and base your creations on a great knowledge of chemistry and physics. Practical knowledge is not enough anymore. You need to know scientifically why you are doing something in a certain way.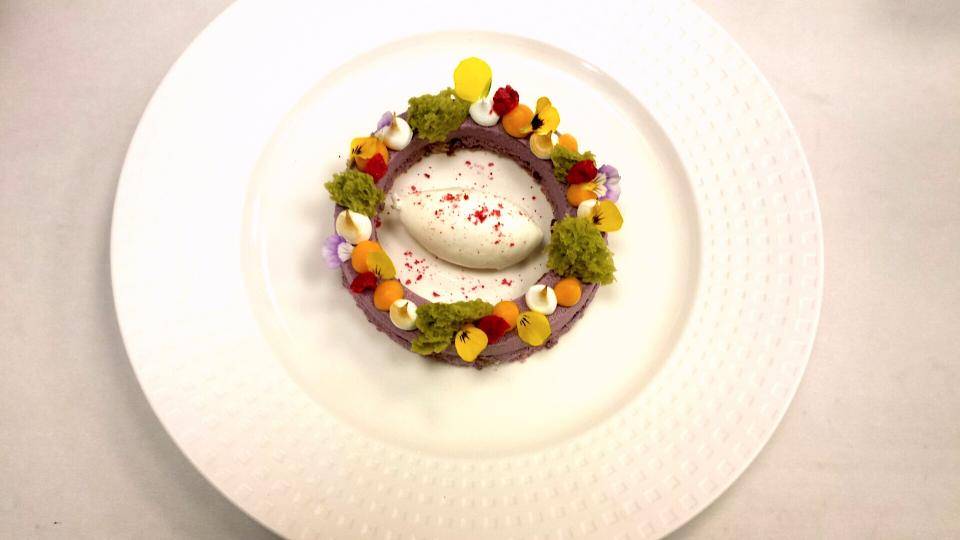 What is your personal favourite chocolate dessert?
My favorite chocolate dessert is Superb chocolates which will be on our menu at the Park Plaza Westminster from April onwards. It is composed of chocolate and caramel sponge, chocolate and salted peanut streusel, chocolate crème with mixed berries tea infusion, gianduja mousse, raspberries and jam insert.
And which is your favourite Cacao Barry Chocolate and why?
My favorite is the Cacao Barry Cuba 70% Dark Chocolate Couverture - I love dark chocolate and this one is perfect for me because I can taste the red fruits and tobacco and a beautiful cocoa flavour which is intense without being too aggressive. At the same time its low sugar content makes it very suitable also for people who care about healthy nutrition.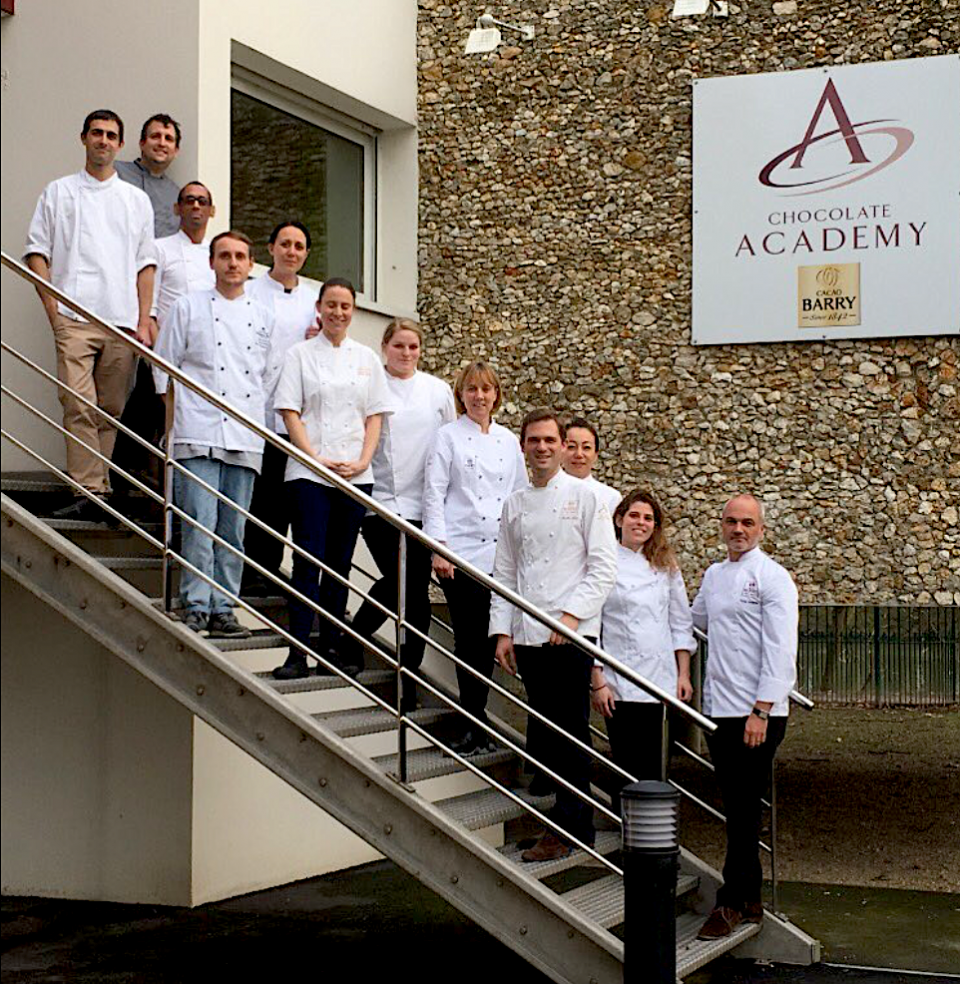 You have recently been to the Cacao Barry Chocolate Academy in Paris for a course organised with chef Martin Diez. What did you like best about it?
Chef Martin Diez is full of knowledge - I enjoyed his professionalism, his ability, great organisation and his perfectionism. I really enjoyed this course!
What was the most valuable piece of knowledge you received at this course?
The best things I learnt were about a new mirror glaze and a new kind of sponge.
Which dessert at the course was your favourite?
My favorite was Caprice. It was delicious! It's made of chocolate sponge, chocolate crunch, chocolate cream, covered with a chocolate icing used for ice-creams and decorated with Chantilly, hazelnuts and cream puffs. It was a perfect composition of flavours and textures.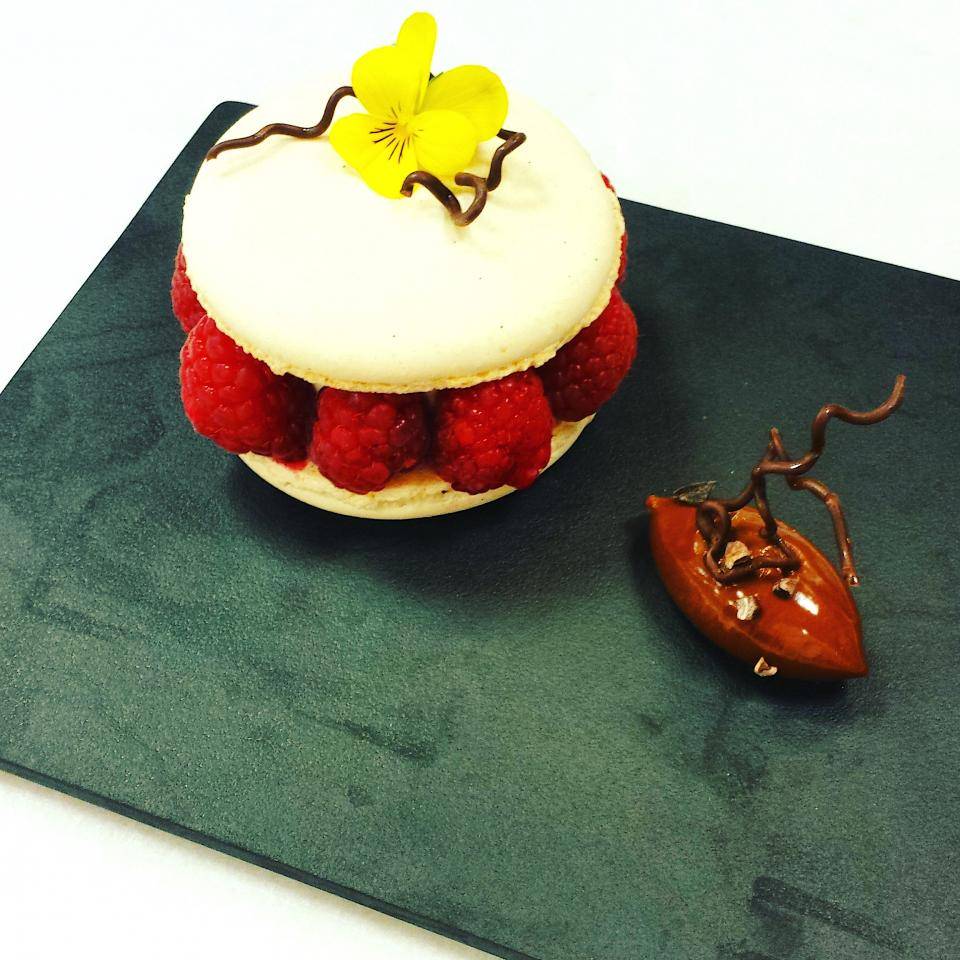 If you had to describe your Parisian experience with 5 words, what would they be?
Superb, focused, professional, constructive, satisfactory.
If you could choose any pastry chef in the world to learn from in the future, who would it be?
Without any doubt Johan Martin.
Do you have any particular plans/desires for the future of your career?
My great desire is to become a tutor. There is nothing greater that being able to share your knowledge with others.