Erik Van Der Veken, Chocolate and Pastry Technical Advisor at Redmond Fine Foods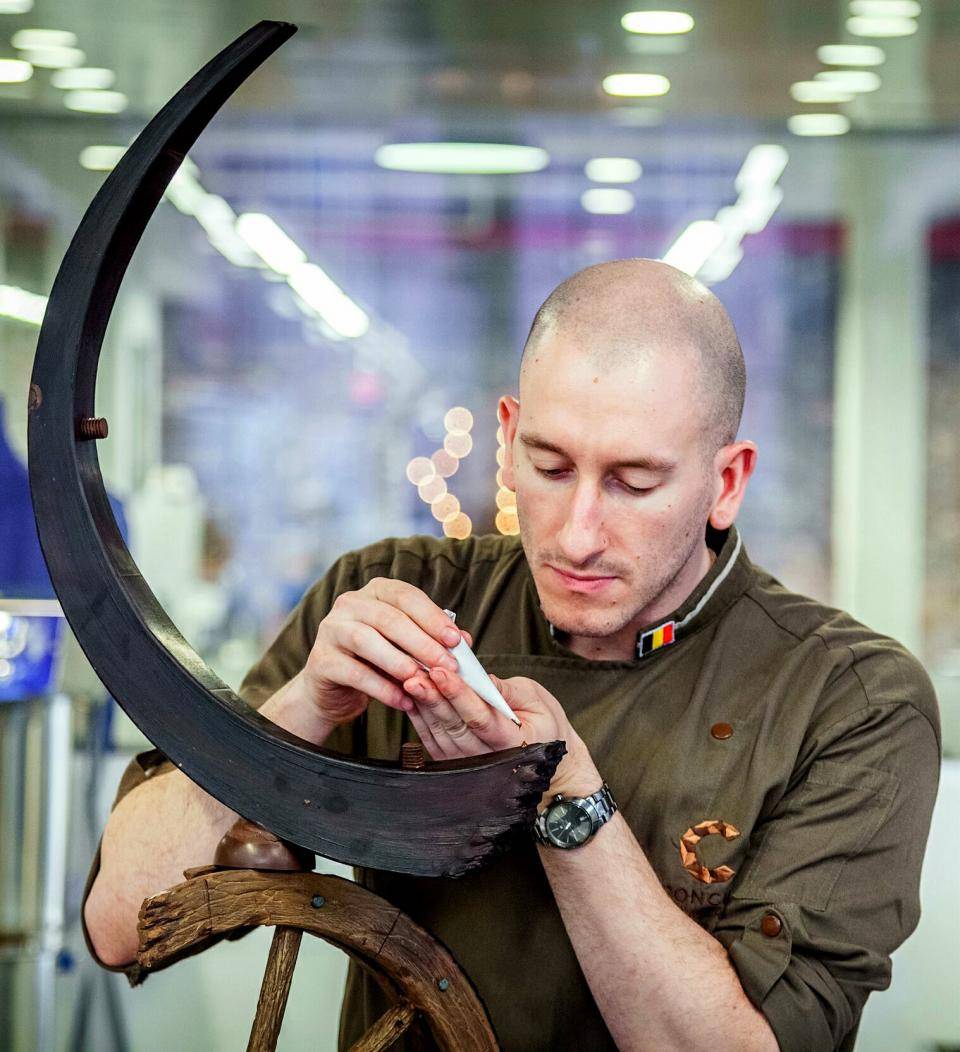 Today we are taking you to Ireland, to present you with Erik Van Der Veken, the Belgian chef working as Chocolate and Pastry Technical Advisor at Redmond Fine Foods. Erik has extensive experience in the world of pastry and chocolate, having done placements with several chocolate masters including Stéphane Leroux (MOF 'Meillleur Ouvrier de France/Best Craftsman in France), Stéphane Tréand (MOF) and the USA team at the World Pastry Cup. Before moving to Ireland he worked as a chocolatier at the luxury Hotel Café Royal in London and designed chocolates for the two Michelin-starred 'The Greenhouse' in London.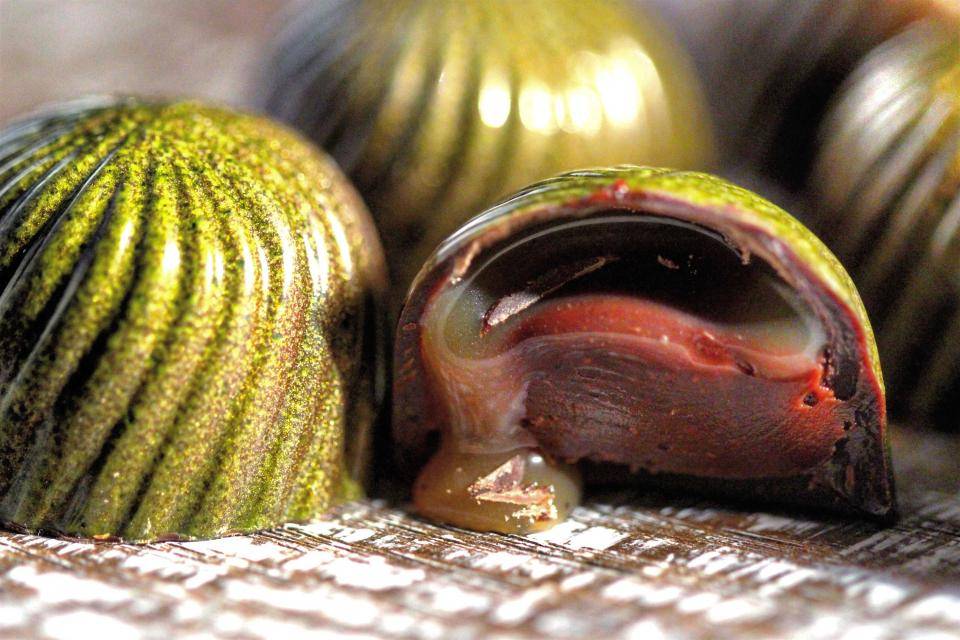 How would you introduce yourself?
I'm a passionate chocolatier who was lucky enough to work and train all over the globe.
You started attending a culinary school aged just 12 and at the age of 14 you fell in love with chocolate making. How did this happen?
In Belgium, the first 2 years at a culinary school you learn the basics of the cuisine, pastry and butchery. I started the culinary school with an idea of becoming a chef, but I just felt more at "home" in the patisserie, so in the third year I chose pastry as my main specialization. From that moment on we had 4 hours of chocolate work each week and one thing led to another.
Who was your greatest teacher?
I would say Simon Jenkins at Café Royal in London when it comes to chocolate work - his standard was second to none and even if at that time in my life I probably didn't appreciate it enough, looking back I'm very grateful to have worked for him and I can say that he played a vital role in my career.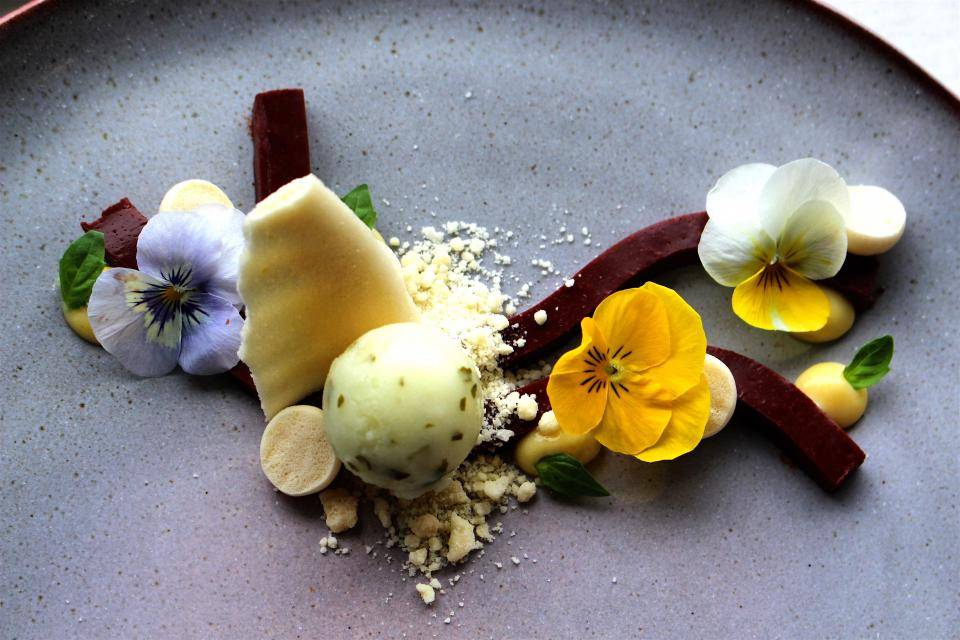 What was most difficult to master?
Consistency, delivering a great product day by day is the hardest part of the job.
And what are you most passionate about?
I'm very passionate about the differences in flavour profiles that can be found in different single origin chocolates. I love mixing and matching the right chocolate to whatever ingredient I plan on using with it.
What/who is inspiring you?
People who never gave up on their dream, despite setbacks, Michael Jordan comes to mind.
My fiancé, who took on the Saudi Arabian culture in order to marry me inspires me too. For an Arab woman it means having some serious guts.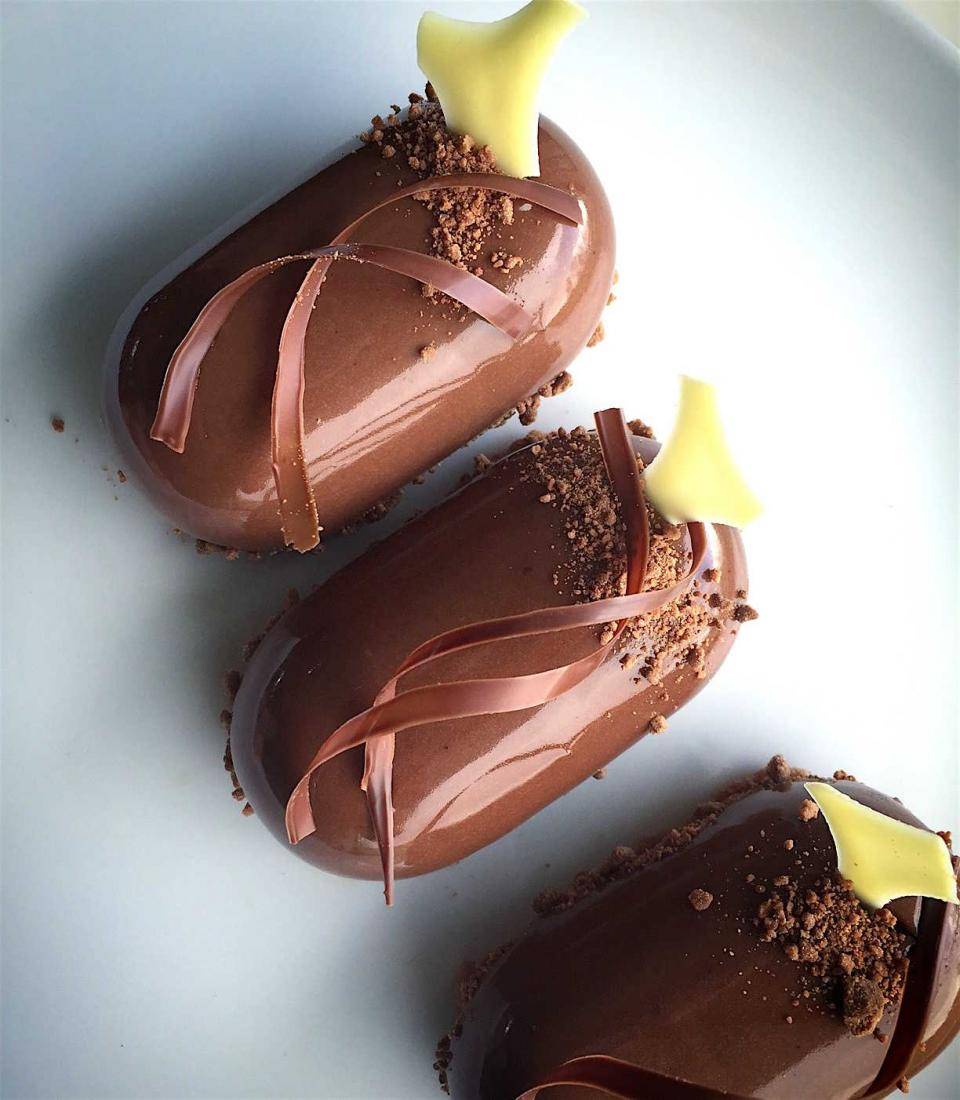 What is the greatest success in your career so far?
The greatest success was getting trust to build a chocolate brand from scratch back in the Middle East. It was hard work but very satisfying to see the results.
Having had the opportunity to travel as much as I did and to work and train with such a variety of different people definitely made me grow tremendously as a person.
You are now working as a Technical Advisor at Redmond Fine Foods - what do you like best about this work?
I love it! No two days are the same - one day I might be helping a chocolatier, the next day I might be in a restaurant showing some new techniques and new products.
That variety pushes me to improve my skills all the time.
I'm also being exposed to a variety of top end products and brands which constantly inspire me to try new things.
One of the things that attracted me to work with Redmond Fine Foods is that we share the same vision and passion regarding ingredients, we only want to work with the highest quality products and there is a great effort concentrated on sourcing them.

What advice are you asked and what question has challenged you most?
Usually people ask about ways to make their life easier, like microwave tempering and other little tricks.
Helping out restaurants was the most challenging in the beginning, my background is more that of a chocolatier/ pastry chef for pastry shops, I had to change my way of thinking for restaurants.
Sometimes it's also very challenging to come into unknown kitchens where very often you find out that they don't have certain equipment and so you have to find solutions to make it work.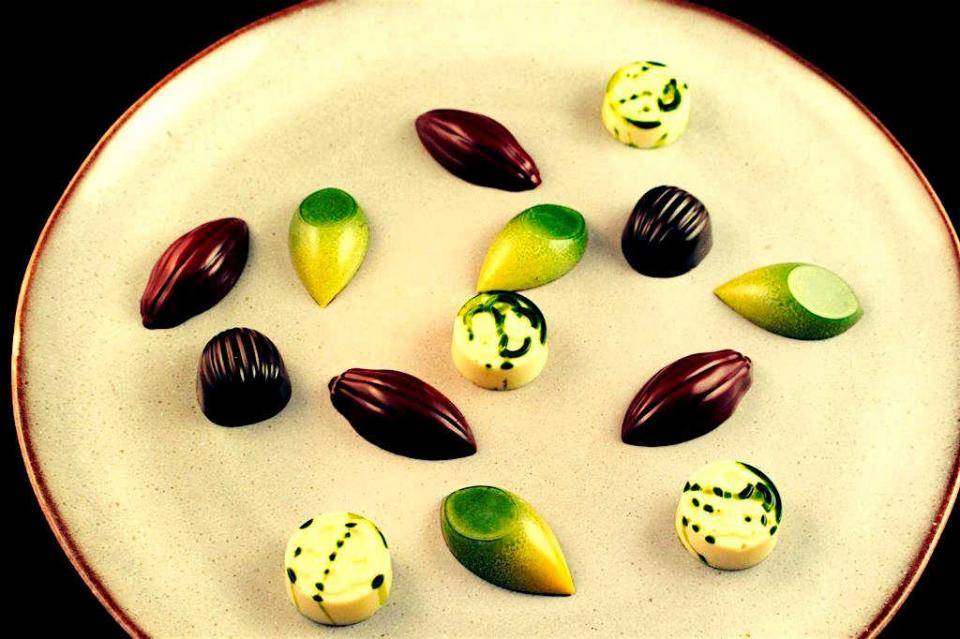 Do you like Cacao Barry chocolate?
Of course! Cacao Barry has a very wide range of chocolates with very interesting and delicate flavour profiles. They also put in a lot of effort to educate farmers in the countries where cacao is produced. That is something I appreciate a lot.
Which of the Cacao Barry chocolates are your favourites and why?
Just like with wine I tend to favor fruity, slightly acidic and floral notes, so the Single Estate Alto el Sol from Peru, and the Madirofolo from Madagascar are my two number ones - both are very fruity yet in a completely different way.
The Pure Origin Tanzanie would be my next choice, it's very floral and fruity and it's just beautiful.
What flavours in combination with chocolate are your favourite?
I love lavender and black pepper with a good strong character dark chocolate also basil and bergamot with white chocolate is fantastic too (in my opinion!)
Which of your creations would you name your signature dessert?
My "beer bomb" choux - they are mini choux pastries filled with a Belgian dark Leffe beer, honey sphere and Alunga chocolate Chantilly.
Alunga and beer just work brilliantly together and the sphere explodes in your mouth giving you a real explosion of flavour!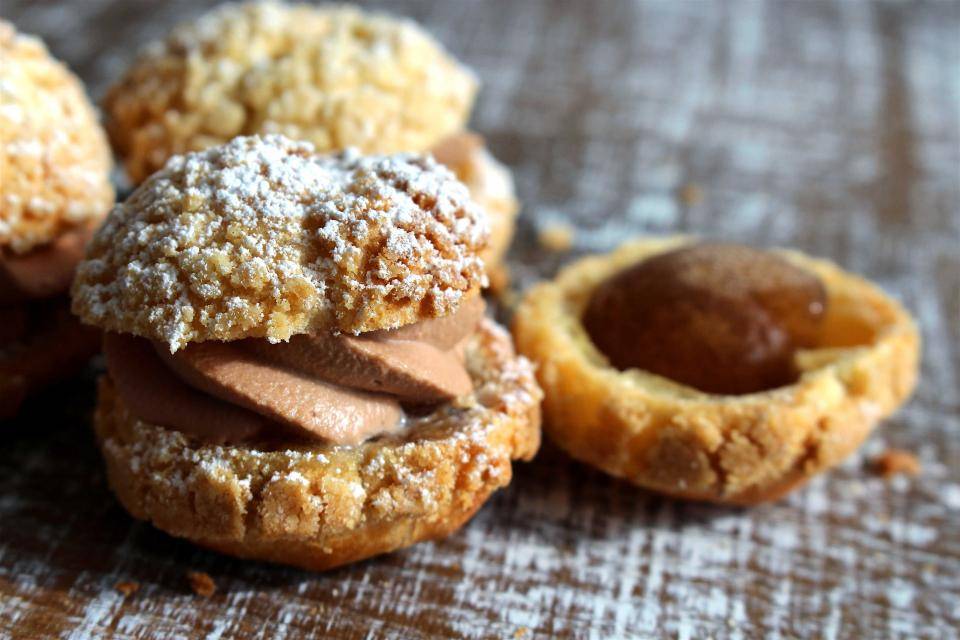 And which was the best chocolate dessert that you have ever eaten and where was it?
Hmmm tough one! The one that pops in my mind immediately is the one I had at the Amuse restaurant in Dublin, it was made with Cacao Barry Alto el Sol chocolate and sansho pepper - it was very surprising in a pleasant way. It's something that stuck to my mind ever since so I would choose that one.
Any special goal for the future?
I would like to compete in the Cacao Barry World Chocolate Masters.
What advice would you give to young pastry chefs?
I would suggest to each of them to travel a lot and to leave the ego at home.
The more you travel and interact with chefs from all over the world, the wider becomes your palate of flavours. I personally feel I am still learning from every chef I speak with.
For those eager to learn chocolate techniques with Erik, is Redmond Fine Foods organising on 5th of September the "Designer Chocolate Master Class" with this great chocolatier. For further info please contact Redmond Fine Foods.