Paul Kelly presents the Merrion Hotel's Chocolate Tart
Paul Kelly has been cooking and creating pastries for over 20 years. Passionate, devoted and hardworking, he has already achieved a lot in his career. He is now the Executive Pastry Chef at the 5 Star Merrion Hotel in Dublin, the Irish Ambassador for Cacao Barry, Pastry Lecturer at one of Ireland's premier catering colleges and a Judge on the hit TV show The Great Irish Bake Off. We wanted to get to know his favourite chocolate dessert created within the last twelve months.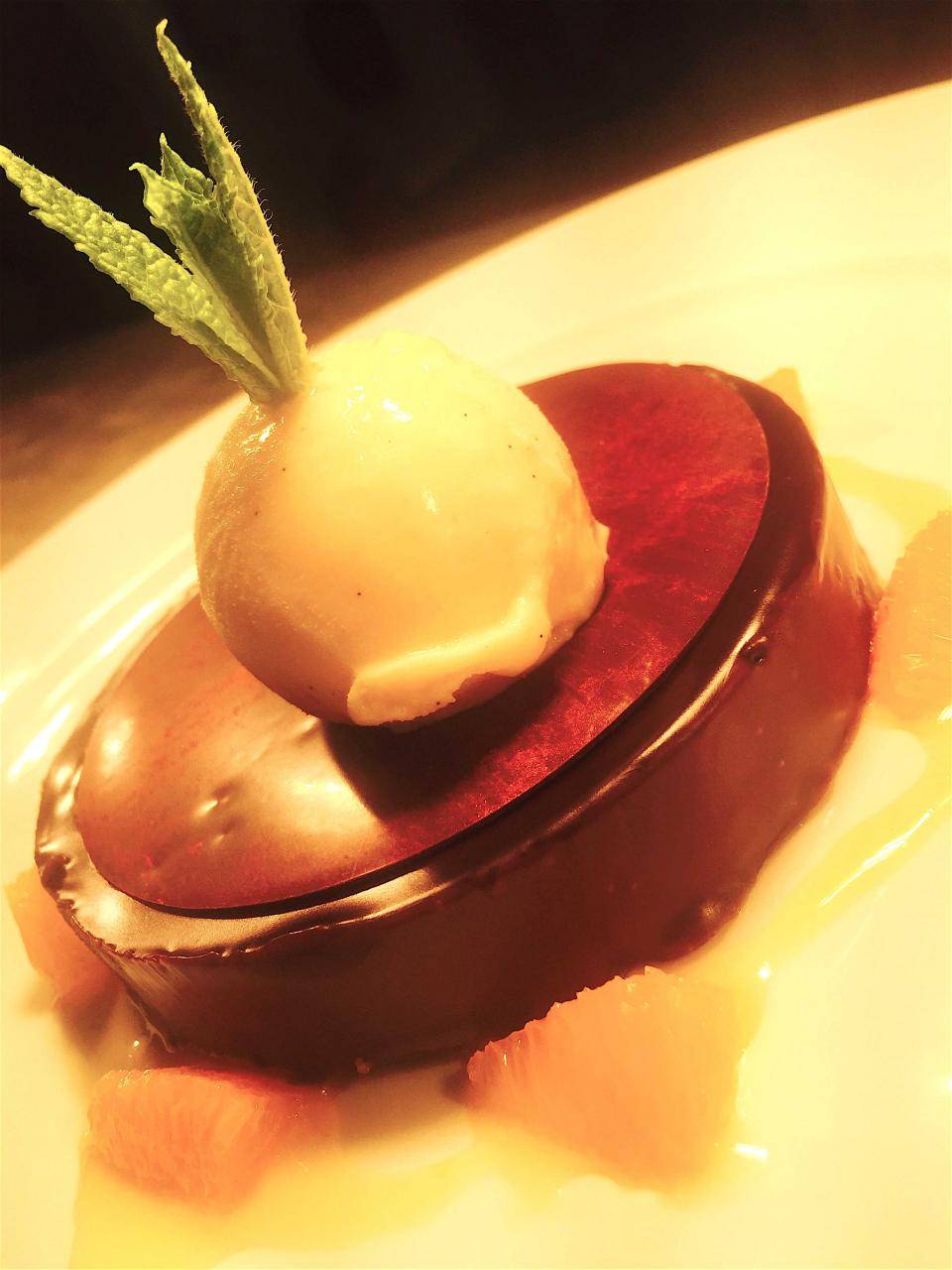 My Favourite is our recent Chocolate Tart which combines all three of our unique Or Noir Merrion Hotel Chocolate Blends, created bespoke for us at Cacao Barry Lab in Paris. Its smooth texture, distinct flavours and clinical finish has our customers queuing up to try it out.
How would you describe your dessert?
The form is simply classic yet very clean and clinical.
With this dessert I have tried to highlight and show how proud I am of our 3 "Or Noir" Chocolate creations.There are many different flavours coming together in a perfect harmony - from red berry to milk caramel. The texture is both smooth and crunchy.
The dessert is best served at room temperature so you can enjoy the full flavour.The addition of vanilla ice cream is totally down to my personal obsession with adding ice cream to desserts - amost every dessert  :) As a kid I wouldn't eat any of my mother's homemade desserts unless she added ice cream. I guess even as a youngster I liked the cooling sensation that ice cream brings to a dessert.
What inspired you to create it?
I have been waiting for our Or Noir chocolate journey to be completed before designing the ultimate chocolate dessert. I have travelled a lot over the years visiting demos and the world chocolate masters - just soaking up ideas from other great Pastry Chefs.
For this time of the year I didn't want it to be a warm dessert for obvious reasons, so for me it needed to be a tart with ice cream and a citrus element.
Did it require any special technique?
Everything pastry or baking related recipe requires special technique, this is what makes our profession so unique and special.
What was the most challenging aspect of creating this dessert?
The most challenging thing with every dessert is to turn ideas in your head into something edible and real, and to create a dessert which will please the guests and which they will enjoy eating again and again. This dessert was no different. Trying to incorporate 3 chocolates and imagine what our customers enjoy at this time of year when tastes are changing was the challenge.
Which Cacao Barry Chocolate was used in this dessert and why have you chosen that one?
At the Merrion Hotel Dublin we have been on a Chocolate journey over the past few years to
create our very own Milk, Dark and white "Or Noir" signature chocolate. It's been an amazing journey and we have learned so much! We are very proud to be the first in the world to have this complete collection.
If you would have to promote this dessert to attract people to try it, what would you say?
If you love chocolate and want to taste a dessert that fulfills all your chocolate cravings with milk, dark and white chocolate but in a well-balanced form, come and order The Merrion Hotel's Chocolate tart.