Summer in the pastry kitchen of Helen Vass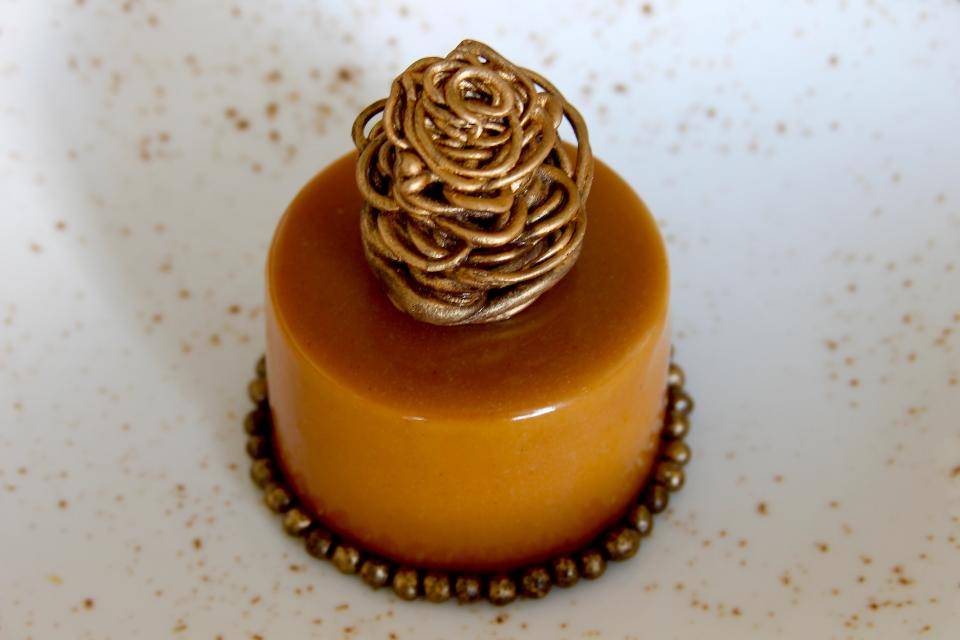 The vibrant energy of summer has spread to the pastry kitchens. Today we talk to Helen Vass , the Scottish pastry chef who was one of the winners of BBC2 Bake off creme de la creme 2016.
What does summer look in your pastry kitchen?
Summer in my pastry kitchen is looking very exciting: I am about to start my own business Dulce by Helen Vass. Up until now, I have done dessert pop ups under the Dulce brand and my most recent one was an afternoon tea in the newly refurbished Glendevon Lounge at the 5* Gleneagles Hotel in Perthshire. However I am now working on the business concept and product development.
Tell us about your summer collection 2017?
My summer collection is based on summer berries typically found up here in Scotland. This is the moment when they are at their best and it is great to support local farmers and the great work that they do.

What is your favourite summer combination with chocolate?
I love white chocolate with strawberries and also dark chocolate with raspberries. Classic flavours that never fail to impress.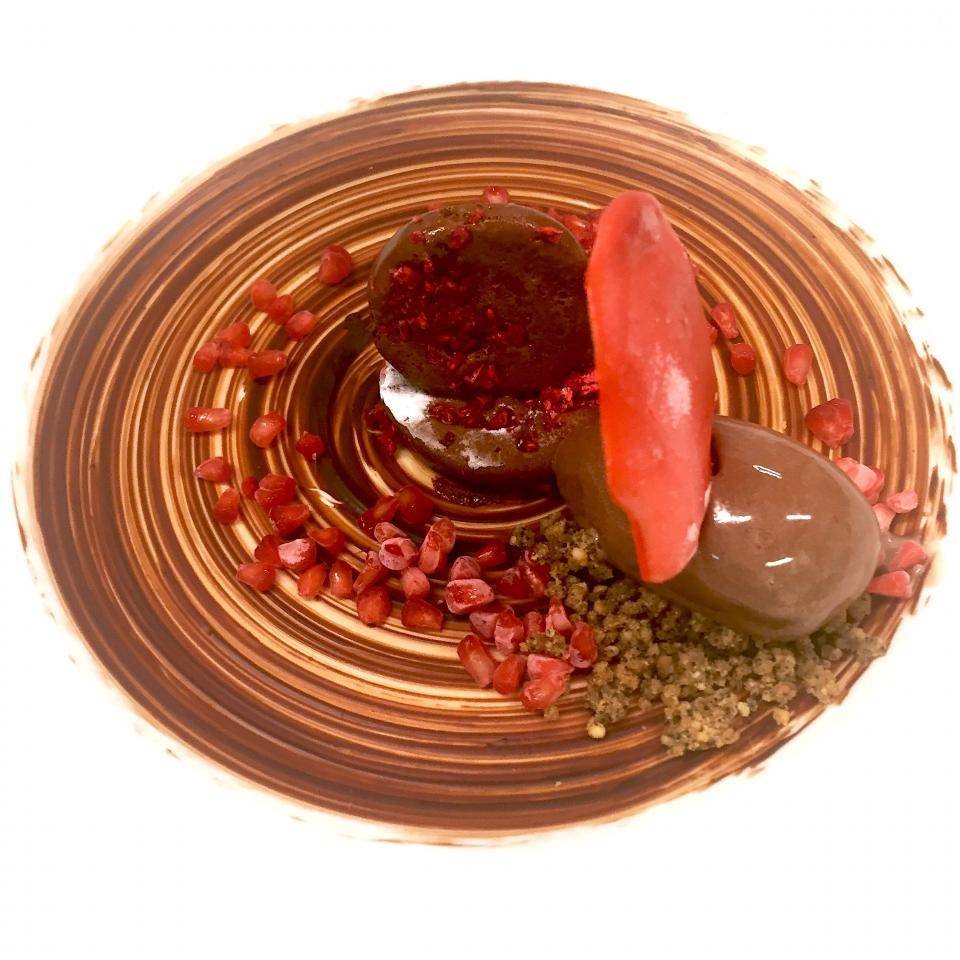 Have you created a dessert based on that combination for this season?
I recently created a raspberry and chocolate plated dessert using four liquid nitrogen techniques: nitro raspberries, nitro raspberry tuile, chocolate sorbet and chocolate nitro macarons. This is a nice cold and refreshing dessert for the warm summer weather and also creates theatre for the guest.
I also created a chocolate plated dessert with different Cacao Barry chocolate textures: Zephyr namelaka, Madirofolo cremeux and Alunga sorbet to showcase the different chocolates that Cacao Barry creates and how they all have their own flavour profile but can work together as a dessert and on their own.

Which Cacao Barry chocolate is the greatest star in your pastry kitchen this summer. Why?
I would have to say that Alto el Sol is the chocolate I am choosing to pair with raspberries and Zephyr with strawberries. I also love using Alunga as it has a beautiful cocoa taste but is still a milk chocolate.

Have you tried any unusual combinations this season?
I used Cacao Barry Madirofolo chocolate with chilli for a plated dessert at my last Dulce pop up in Glasgow last month.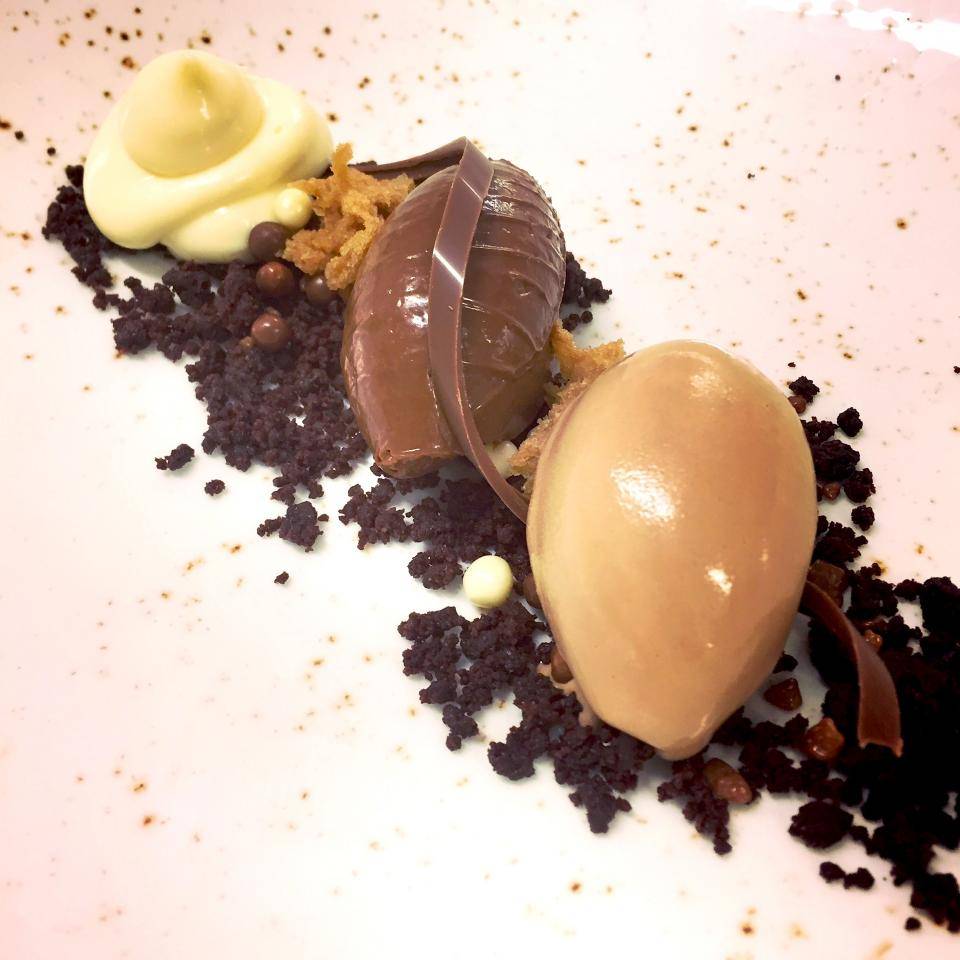 Autumn will be here soon. Are you already planning your autumn collection?
I have already been planning my autumn collection and one of the stand out desserts I have created is a hazelnut praline and chocolate entremet. Inside the entremet there is a Cacao Barry Madirofolo chocolate cremeux, hazelnut praline mousse, hazelnut dacquoise and topped with a hazelnut praline glaze. It is a classic flavour combination and the colours of the golden praline with the gold is ready for the autumn days when all the leaves are falling from the trees.

Which ingredients are you looking forward to combining with chocolate in autumn?
I am looking forward to experimenting with more of the Cacao Barry range in my future creations and seeing where my creativity takes me!
Do you have any other news to share with our readers?
Last month I was very honoured to receive the Patisserie Chef of the Year Award 2017 at the CIS Excellence Awards in Glasgow. I was up against two very talented pastry chefs and I was very proud to be given such an award. In the autumn I will be teaching at the new Claire Clark academy and launching my new business, Dulce up in Scotland which I am really excited about!