Summer in the pastry kitchen of the Shangri-La London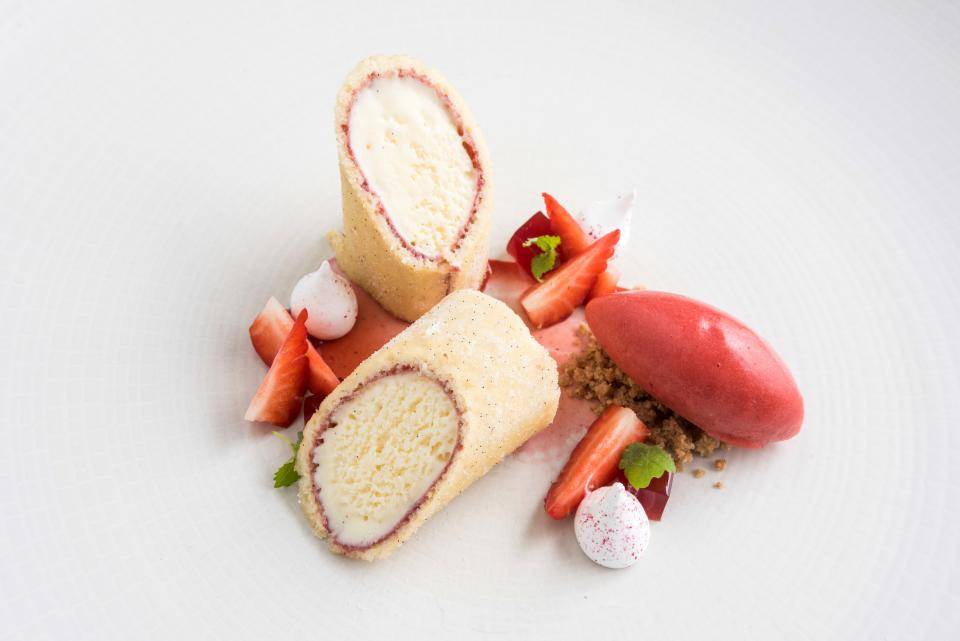 The vibrant energy of summer has spread to the pastry kitchens. Today we talked to Heather Kaniuk, the executive pastry chef at Hotel Shangri-La in London about this year's summer flavours.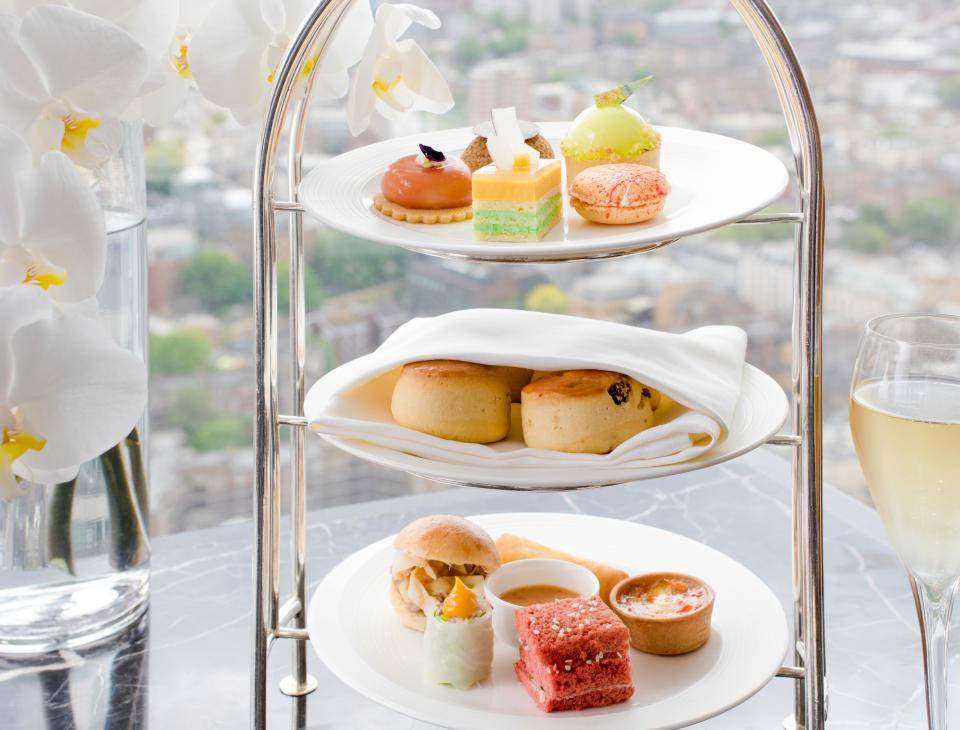 How does summer look in your pastry kitchen?
Summer has definitely arrived at Shangri-La Hotel, at The Shard. We have whipped up some fantastic new creations to keep our guests cool during the wonderful hot weather we have been experiencing lately. We have an exciting line up of events and new menus to keep us busy; and what better place to be to witness London's spectacular views than right here at Shangri-La.
How is your summer collection 2017?
Our summer collection is very light, fruity and floral. Our classic British afternoon tea features a newly created apricot and lavender mousse with almond speculoos, a cassis-violet choux, and a rhubarb and vanilla tart. In our artisan deli Lang, we have crafted a collection of summer petits gateaux, including a berry tart, raspberry rose and lychee grand macaron, and a pistachio and cherry frangipane.
Additionally we have just launched a new wellness menu in partnership with the Dan Roberts Group. It features nutritionally balanced dishes that are naturally low in refined sugars to help our guests feel good, refuel and recharge. They're packed with nutrient-dense organic produce. A great example is our raw energy balls made of hazelnut, cacao, coconut, gluten-free oats and matcha for guests who are looking for a healthy alternative.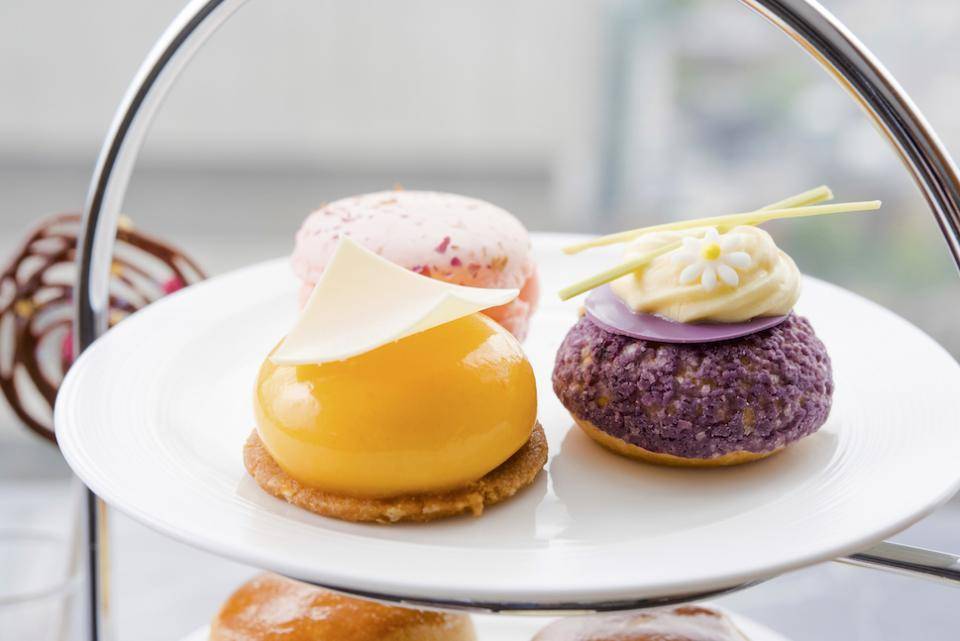 What is your favourite summer combination with chocolate?
I always love milk chocolate infused with perfumed teas, and you can't go wrong with classics such as raspberry, rose and white chocolate.
Did you create some dessert based on that combination also for this summer season?
Ting Restaurant features a milk chocolate delice with jasmine poached apricots, caramelized puffed rice and matcha ice-cream. It's a wonderful combination and the tea works really well with our signature Or Noir milk chocolate. The dish is light and fruity and the teas reflect the hotel's Asian heritage.
Which Cacao Barry chocolate is the greatest star in your pastry kitchen this summer. Why?
I'm using a lot of Zephyr white chocolate at the moment as it is not too sweet, and pairs really well with tropical fruits and berries. Our Or Noir 41% milk chocolate has a light fruitiness with hints of caramel and works really well with raspberries, and is the perfect complement for our raspberry chocolate gateau.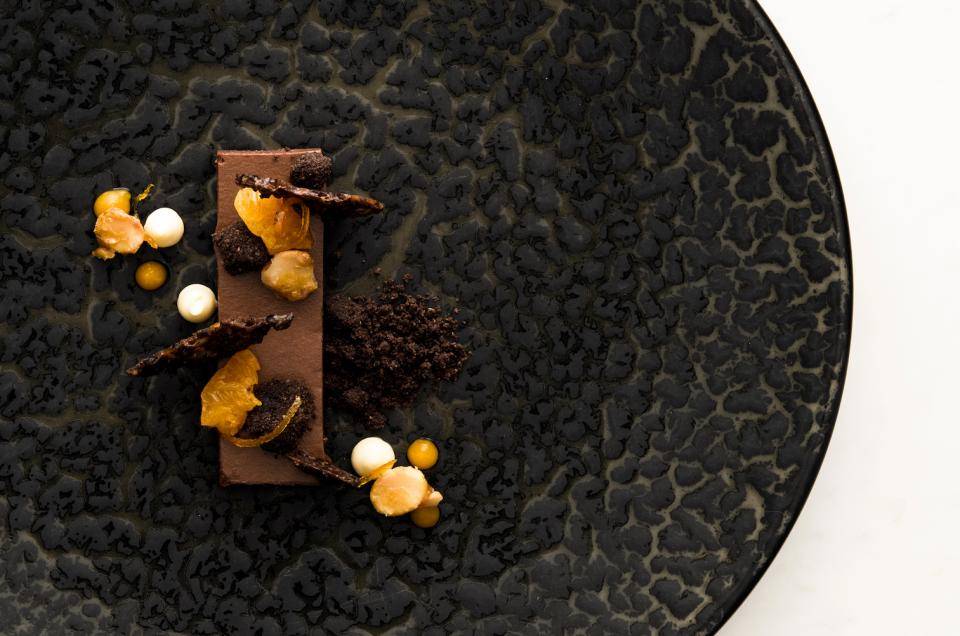 Autumn will be here soon. Are you already planning your autumn collection?
Absolutely!  During Chocolate week in September we will be launching two new signature Or Noir chocolates which we are very excited about. Our team travelled to France in June this year to personally create the blends and we are really looking forward to using the chocolates in our new deserts, dishes and drinks. Our bespoke Shangri-La hot chocolate served in the hotel will feature the new chocolate which is perfect for when the colder weather returns.
Which ingredients are you looking forward to combine with chocolate in autumn?
Our autumn and winter menus feature darker chocolates paired with nuts, aromatic coffee and spices. We have created a signature dish using our Or Noir dark chocolate which is paired with candied kumquats hazelnuts and sea buckthorn and will be available at the Ting Restaurant.