Victor Griffiths' Paris with Martin Diez and some of the British pastry chefs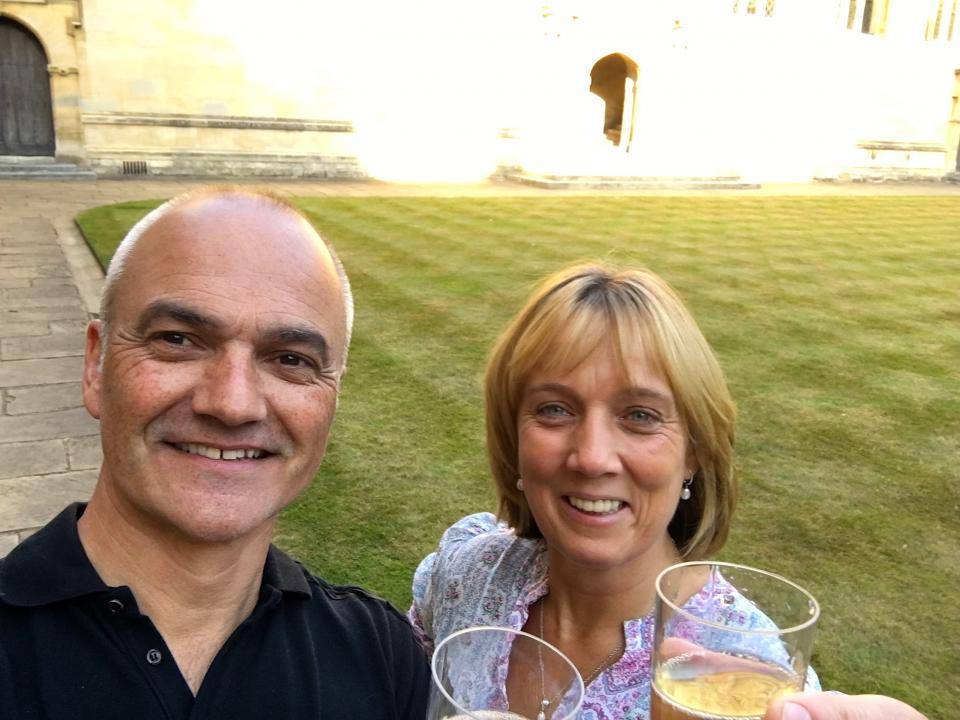 Victor Griffiths, the UK Cacao Barry account manager, has  just returned from Paris with two groups of British chefs who joined him for the workshops with Martin Diez, one of the most talented young pastry chefs in Europe and the right hand man of the great Philippe Bertrand at Cacao Barry's French Chocolate Academy. Each of the groups spent two days in Paris. In the next few weeks, some of the participants will share with us, their story, but before that we asked Victor to tell us more about the Parisian workshops.
Cacao Barry organises many pastry courses but this one was the first one in Paris aimed for the British chefs. Why Paris?
Yes, this was the first Cacao Barry pastry workshop for the British pastry chefs in Paris. It would have certainly been cheaper to organise it in London or our Banbury Academy however, the Chocolate Academy™ Center France, which is situated only 45 minutes south-west of Paris, is our Cacao Barry branded Academy. It is located on the site of our factory where the Cacao Barry Chocolate is manufactured. The Or Noir laboratory is on-site too in the original house of Charles Barry and the view from the Academy is so inspiring! The river Seine with people rowing by, swans swimming and so on…  It's really a beautiful location.
What was your role in this event?
I organized the whole event  … with a little help ☺
I invited the Chefs, booked their tickets and liased everything with the Chocolate Academy and hotel… I also communicated and co-ordinated the whole event.  It was a great fun and very enjoyable!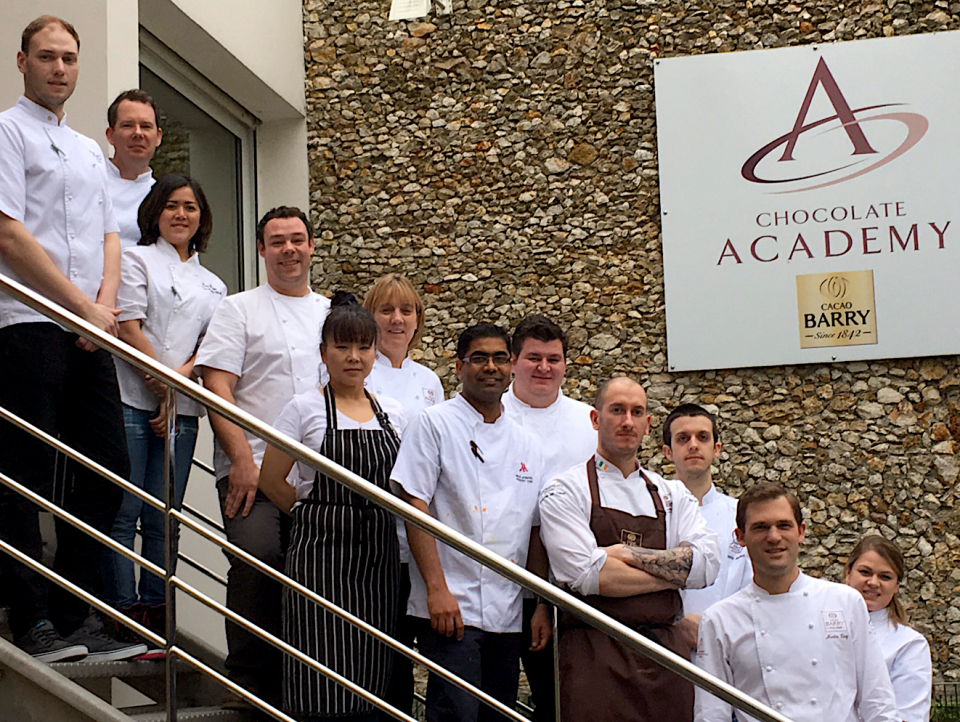 And what was the main motive for this event?
It was nice for me being able to offer something back to the Chefs who are using the Cacao Barry chocolate on a regular basis…It was a little 'thank you' from me and the Cacao Barry team - getting the Chefs away from their environments and giving them an opportunity to spend some time with Martin Diez.
What did you find most interesting about this course?
The atmosphere was fantastic - there was no competition between the Chefs and the interaction between them was very friendly.  I am very much a 'people watcher' and we had some great characters on the trip!!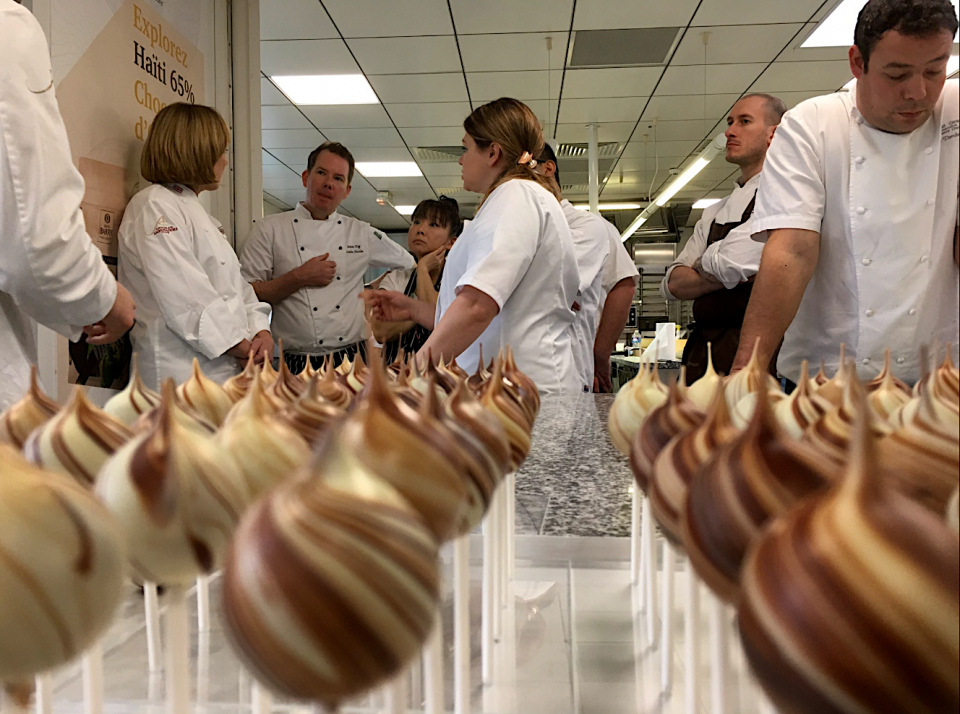 Based on what did you choose Martin Diez as tutor?
I have been lucky to see Martin many times…  He is such a source of great knowledge and he communicates it so well and with so much passion and attention…  When he is creating, you are just naturally drawn towards him.
I suppose many British chefs wanted to participate. How did you decide who to invite?
I chose the Chefs based on my relationship with them, their passion and interest towards the Cacao Barry brand. They were from very different types of establishments and had very diverse backgrounds which made watching them interacting with each other even more interesting.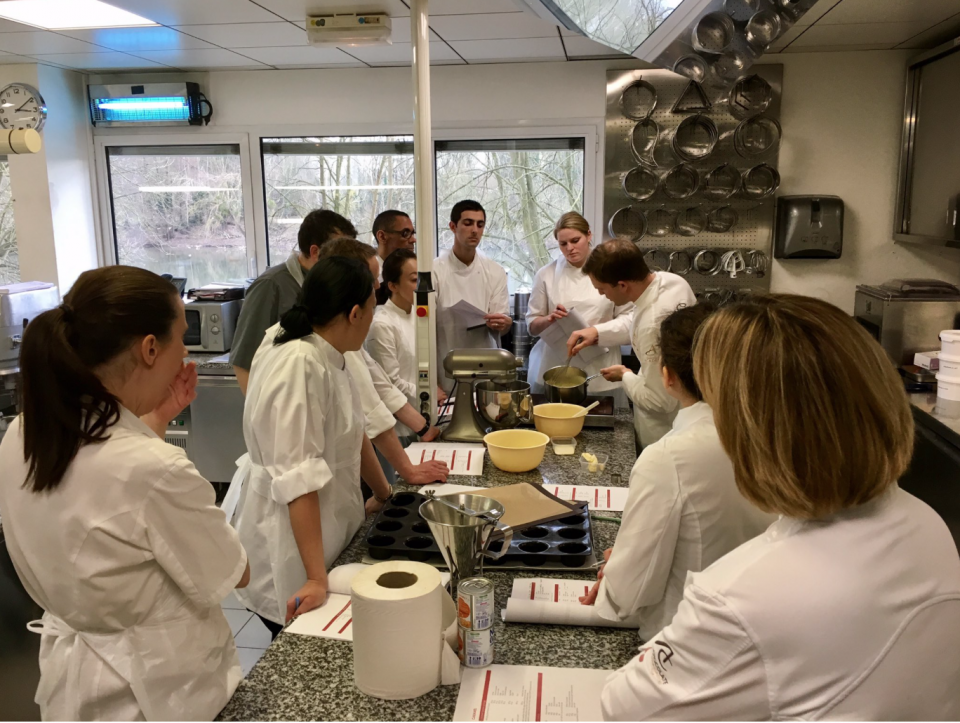 What was the programme of this course?
The four days were split into two groups:
Monday and Tuesday were dedicated to plated desserts, Wednesday and Thursday were focused on confectionary / snacking.
I hosted both groups: I met the first one on Monday at 6 am at St Pancras and stayed with them until Tuesday night when we returned to London. On Wednesday I welcomed the second group in Paris and returned with them to London on Thursday night. I had some really long days!
How was is looking at so many competitive chefs working together?
Spending some time with the Chefs was a great experience for me even if it's always challenging being a host and taking care that everybody feels well and gets on with each other while assuring that each of them gains as much as possible from the experience… For some Chefs it was the first time that they actually met each other, although they knew each other through social media…  I am pleased to say that everybody was great, gelled with each other and I am also happy that I could see new friendships being formed. Additionally, it gave us the opportunity to get to know each other better…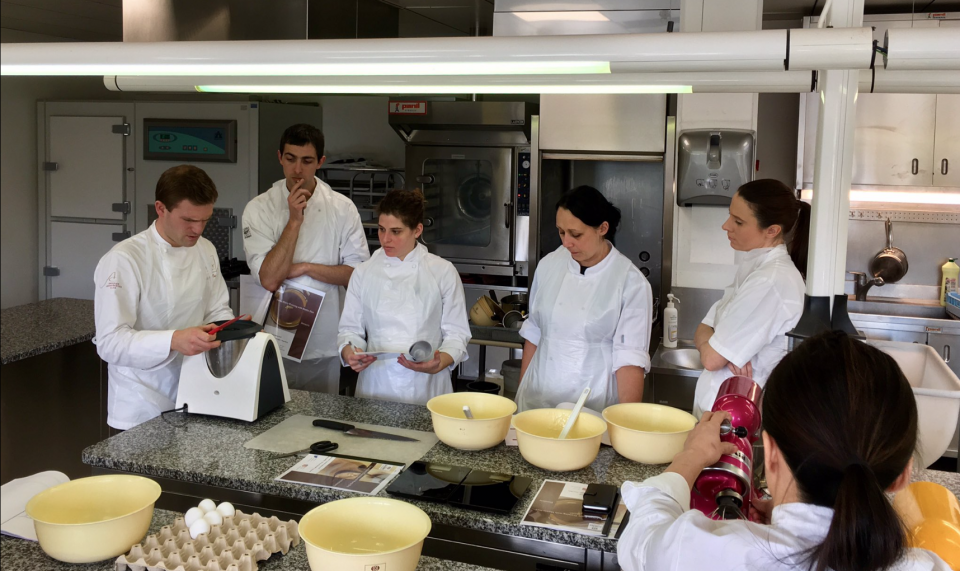 Are there any other courses planned for the future? If yes, who will be the next tutors and what should the chefs do to take part?
Our intention is to offer more activities like this one, however, dates are not yet defined. It is a huge expense, but we see it as an important part of our activity…  The feedback was fantastic and everybody seemed to be really happy.
This is a part of our support to the Chefs who are using Cacao Barry within their kitchens…  We also have the Banbury Academy, so the Chocolate Academy™ Center France is just an extension to that facility and support and I can promise that we will always choose the most exciting tutors to encourage the Chefs to leaving their kitchens for 2 or 3 days to join us for such an exciting experience!