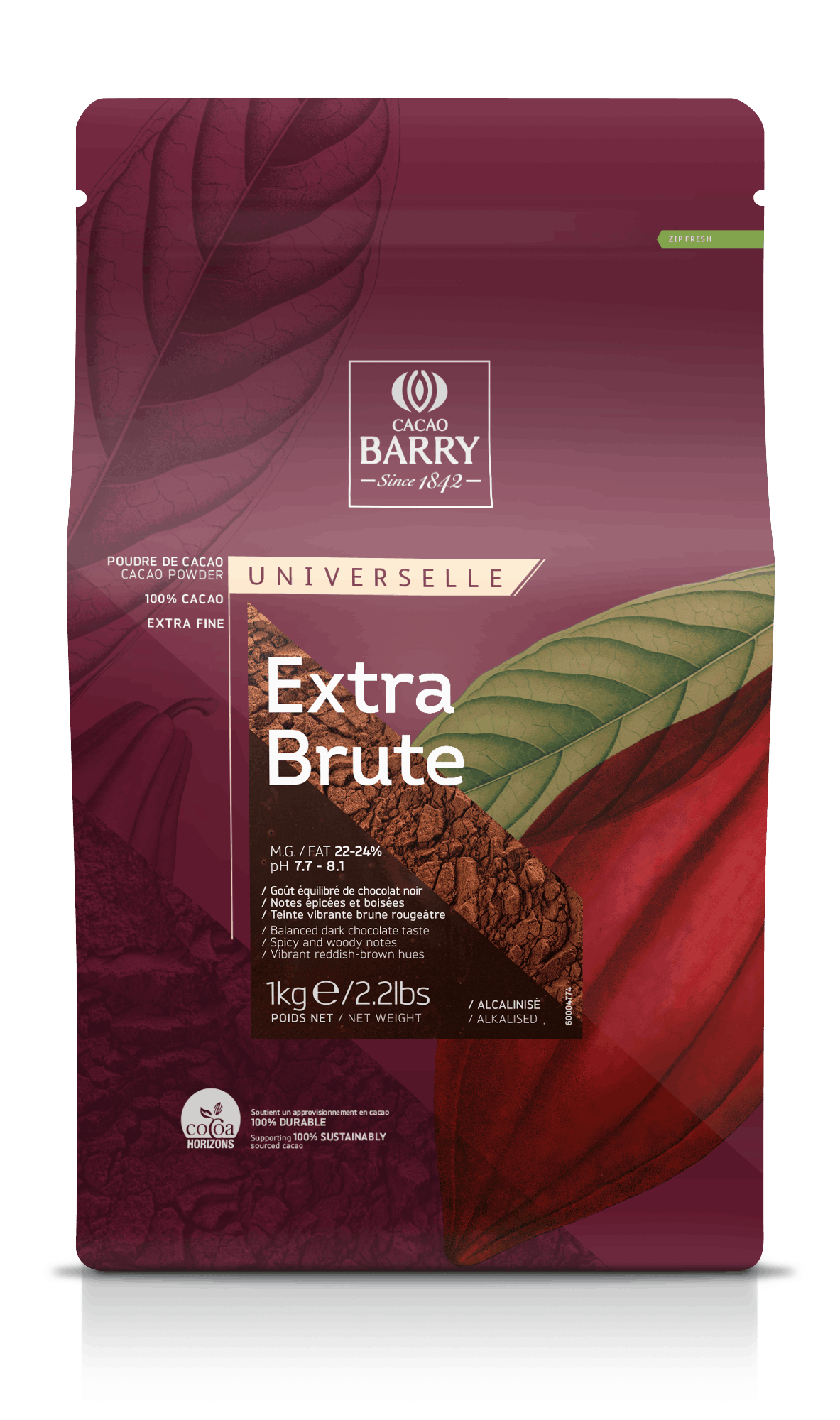 Pure cocoa products
Extra Brute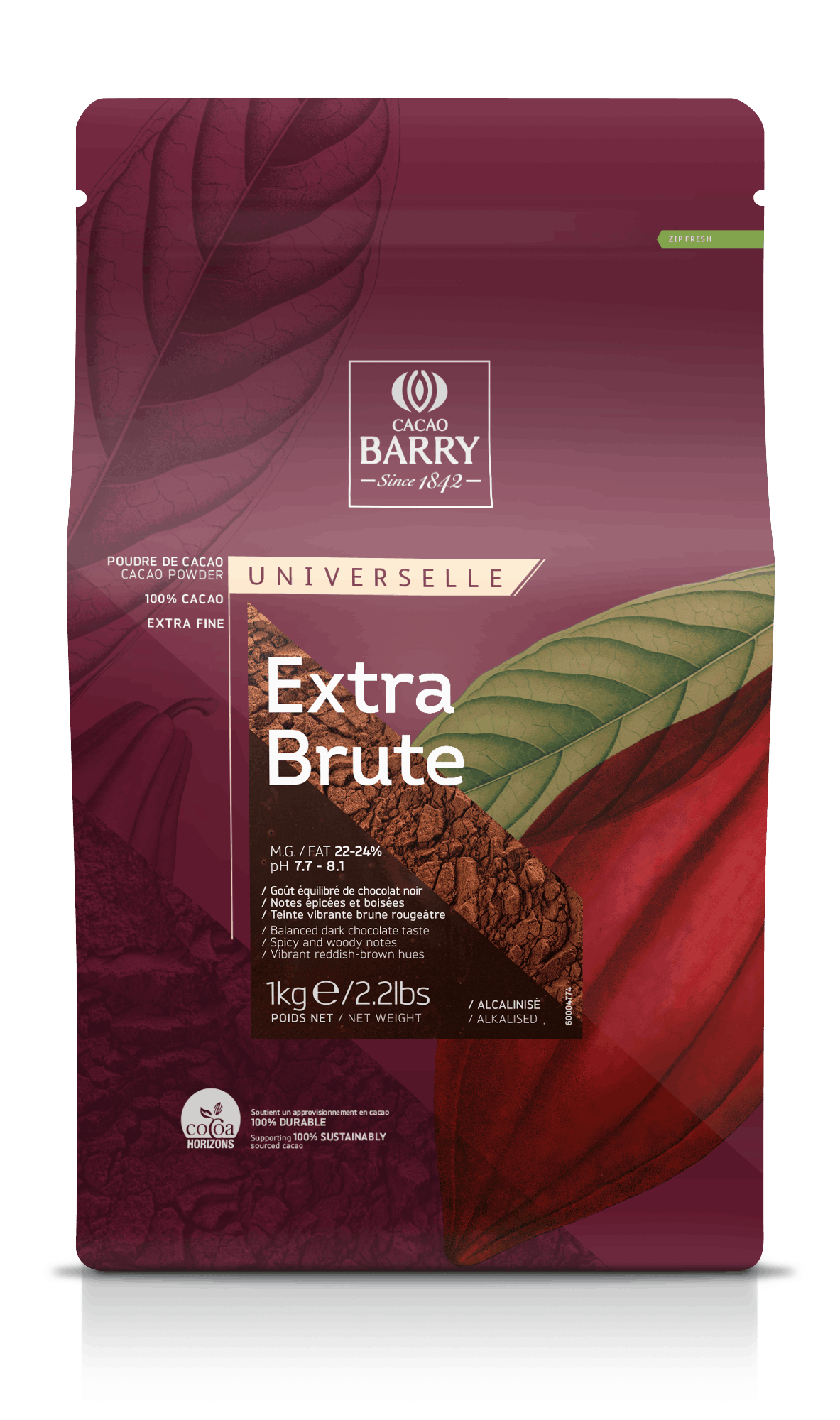 Description
Recognized by top chefs as the best cacao powder in the world for decades, Extra Brute is the must-have ingredient for all your recipes.

With its vibrant reddish-brown hues, this superior extra fine cacao powder is distinguished by its balanced dark chocolate taste enhanced by spicy flavors. A touch of woody notes contributes to the overall harmony of this 100% cacao ingredient.

Made from sustainably sourced finest quality West African beans, Extra Brute's very high fat content makes it a high-performing dutched (alkalised) cacao powder providing a smooth texture.

Part of the Universelle range, Extra Brute is the perfect choice for universal use.

Ideal for coloring, texturing and flavoring your recipes: brownie, cake, muffin, cookie, sorbets & ice-cream, viennoiserie, desserts, spread, dairy & drinks, glaze, dough...