Raspberry-chocolate macarons by Samantha Rain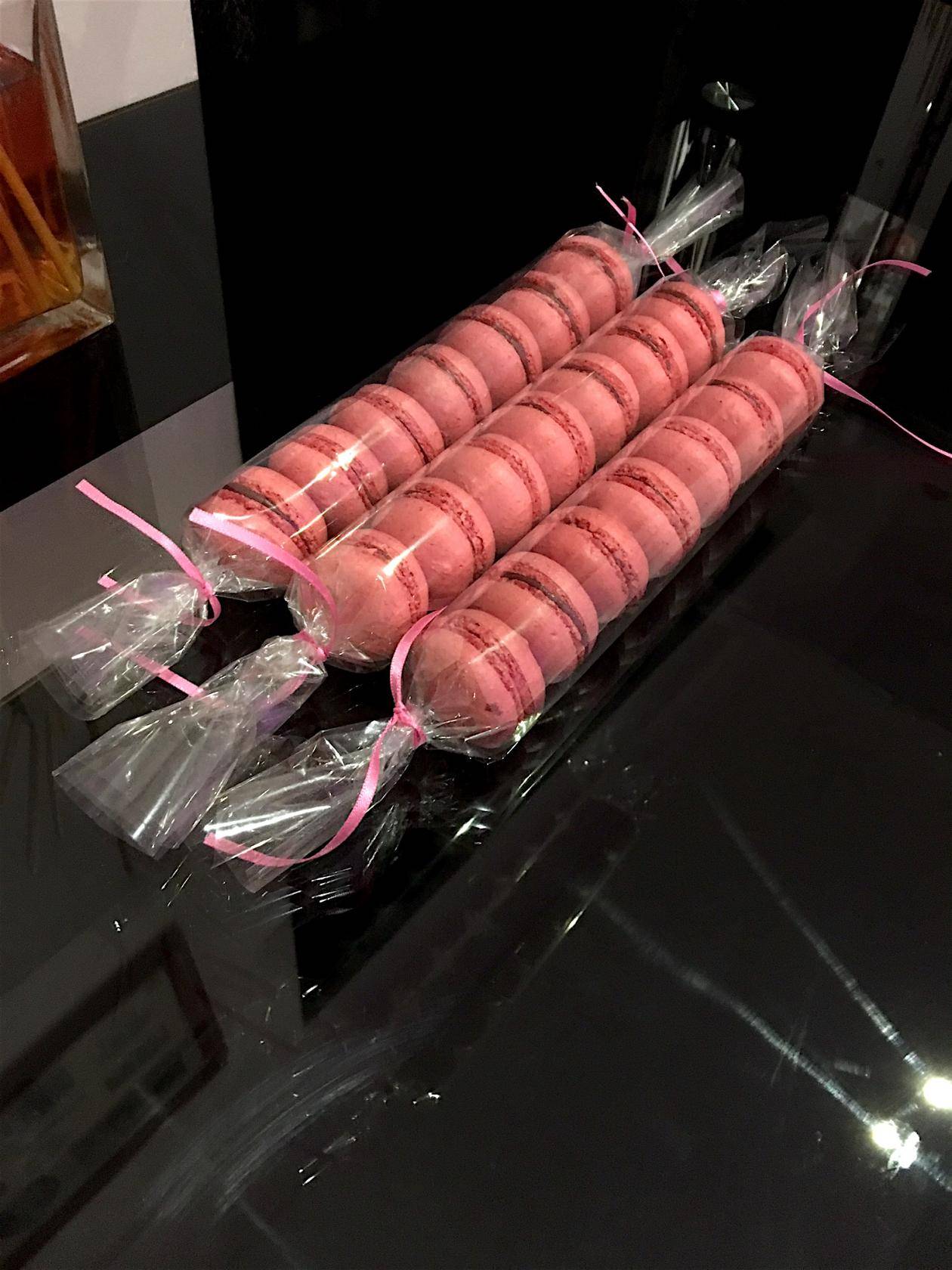 The Bake-Off: Creme de la Creme winner Samantha Rain is sharing with us her recipe for delicious macarons made with sunkissed raspberries and indulgent chocolate.
Macaron
500g icing sugar
500g ground almonds
100g water
75g Raspberry puree
Red food colouring
15g Sosa albumina powder
0.3g colouring
500g caster sugar
220g water
15g Sosa albumina powder
175g water
Mix together the ground almonds and the icing sugar. Mix together albumina powder, raspberry puree and water until totally dissolved. Mix the caster sugar with water and cook to 118°C. In the meantime mix water with albumina and whip on stand mixer with whisk until you reach a meringue consistency. Once the sugar has reached 118°C slowly pour onto meringue and whisk until cold. Fold the two mixtures together, pipe and leave to skin over (20 mins approx.) then bake at 155°C for 8-10 minutes.
Raspberry Chocolate Ganache
180g Raspberry Puree
40g glucose
60g butter
190g Cacao Barry Guayaquil chocolate
Melt Chocolate
Heat puree to 60°C
Emulsify puree with chocolate
Blend in the butter when the mix reaches 40°C
Pipe when it reaches 32°C
Place the raspberry-chocolate ganache between two shells.
Place in the refrigerator prior to serving.
Discover Cacao Barry Products