Summer in the pastry kitchen of the Beaverbrook hotel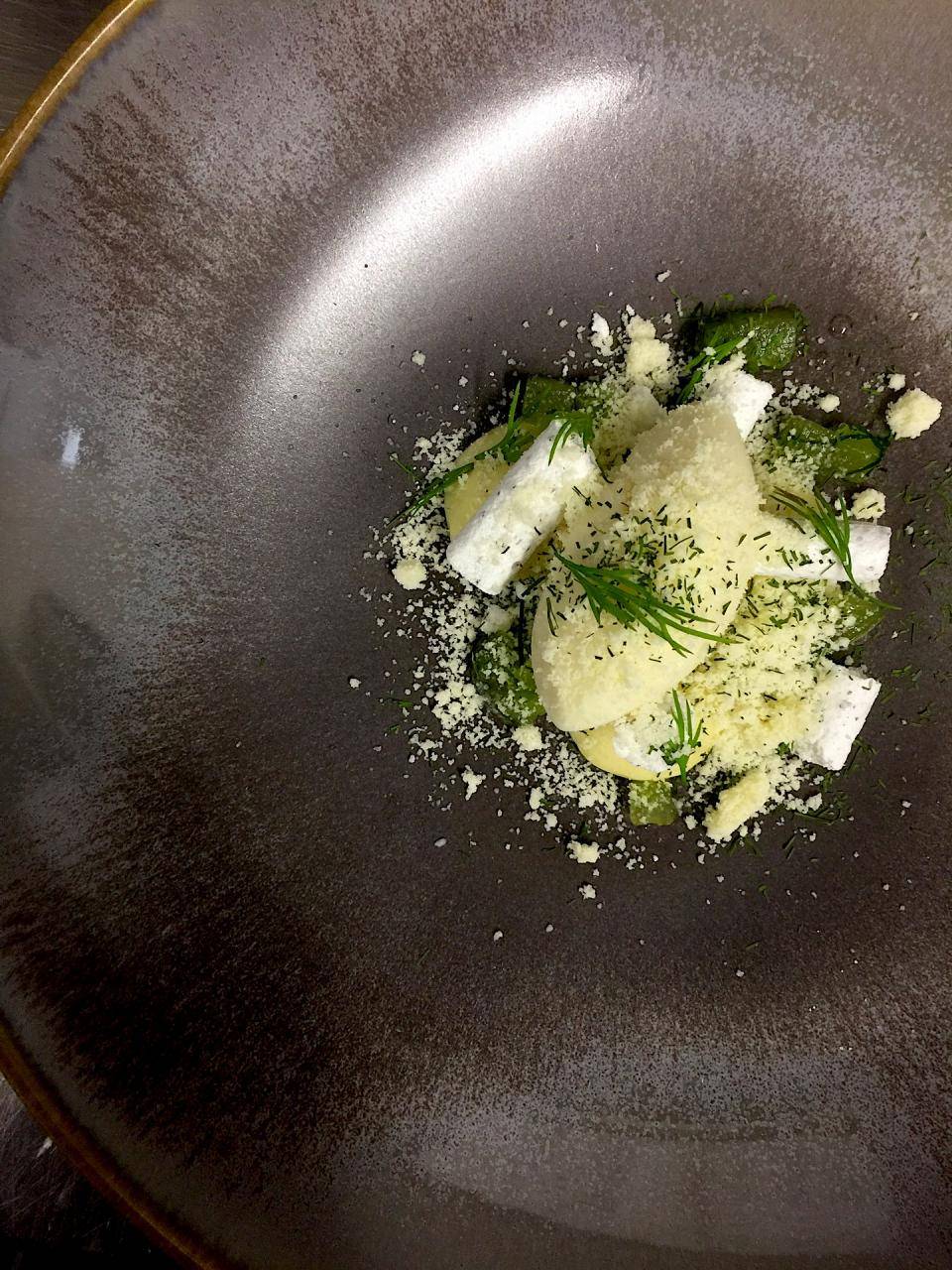 Chris Underwood, the pastry chef with an enviable background (look at our previous interview), has left his head pastry chef position at the Devonshire Club for a new challenge. He is now the estate pastry chef at the stunningly beautiful Beaverbrook. We had a look into his pastry kitchen this summer.
You left London for the countryside, to be an executive pastry chef at Beaverbrook. How are you finding it there? What is so special about that place?
Well I could start by saying that there is no tube in the morning, we have fresh air instead!!!
The estate is located in the Surrey countryside in a beautiful setting.
You could spend a whole day here with plenty to keep you occupied right through till dinner time, a beautiful and tranquil place to be.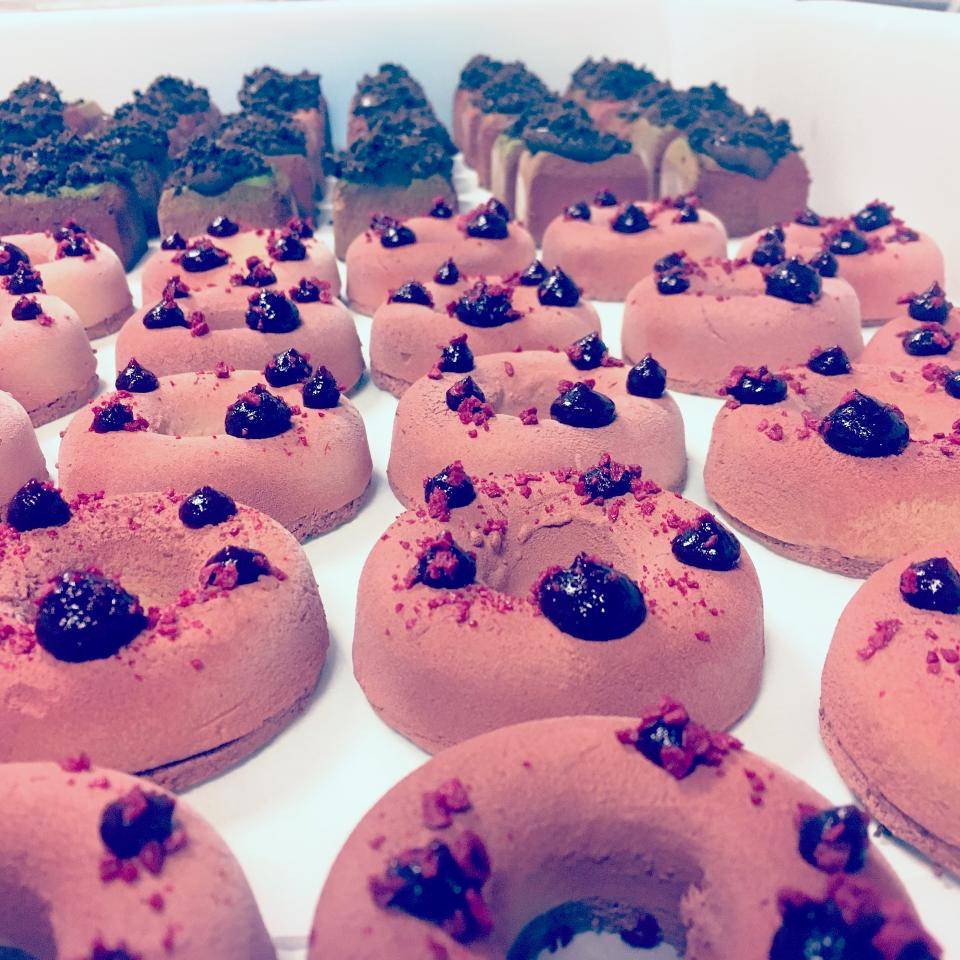 How does summer look in your pastry kitchen?
A bit warm but lots to do with the outside spaces. We serve afternoon teas on the terrace of the main house.

How is your summer collection 2017?
Very seasonal, drawing inspiration from the kitchen garden. We have great English produce surrounding us.

What is your favourite summer combination with chocolate?
I have a small signature dish that involves white chocolate/cucumber/and dill.
White chocolate ganache/compressed cucumber with juniper syrup/vermouth sorbet/ basil ash meringue.
It's really like a gin tonic but in dessert form. It's very light and fresh, lots of flavours, really nice for a summer's day.
I am also working on a peach dish with yoghurt and buttermilk, with fig ice cream.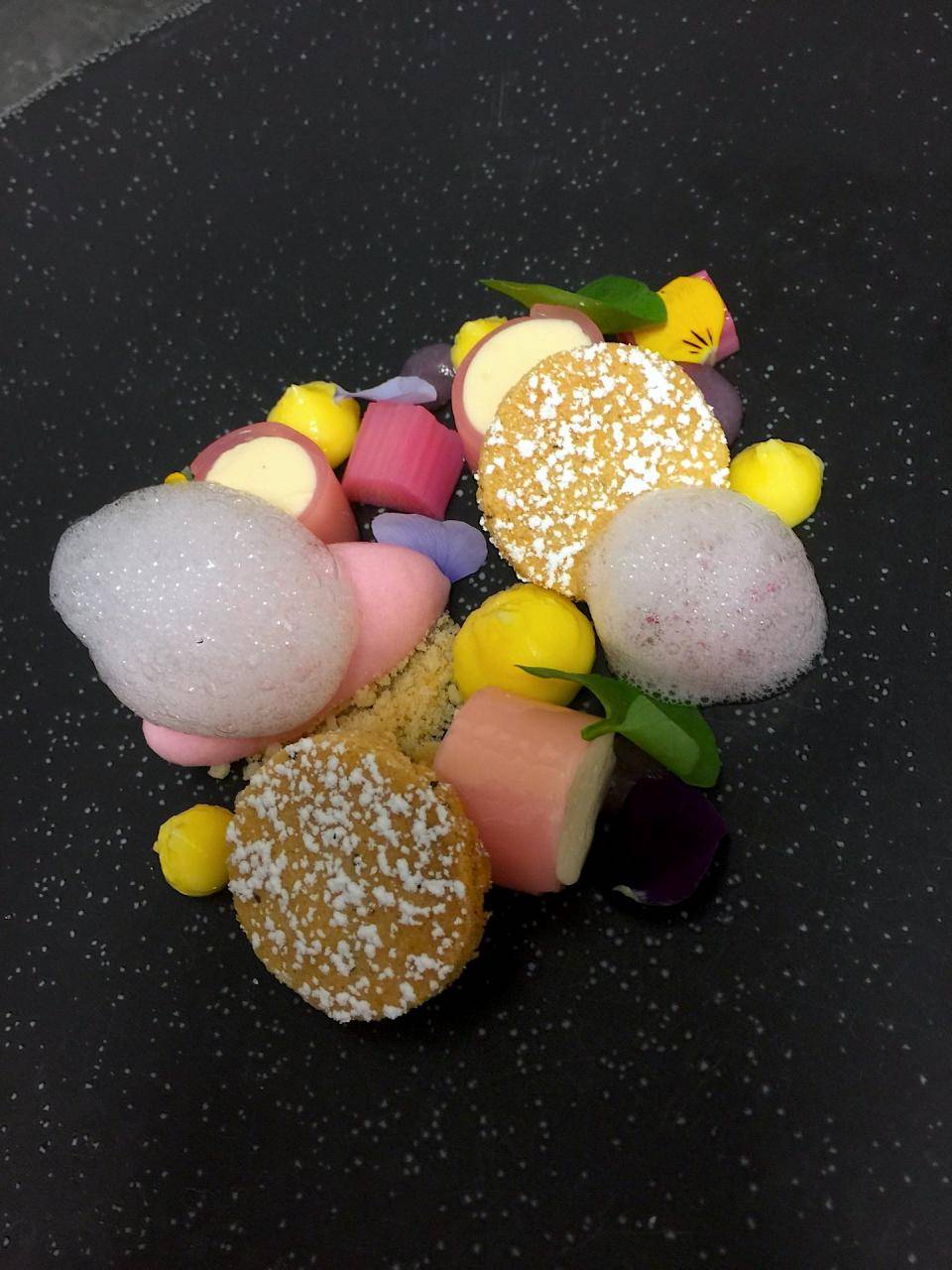 Which Cacao Barry chocolate is the greatest star in your pastry kitchen this summer and why?
I would say the Cacao Barry Heritage Zéphyr white chocolate 34%.
Great flavour, without the fatty aftertastes, very milky in texture and rich at the same time.

Have you tried some more unusual combinations this season?
Yes, I have tried and tested a few recipes with Cacao Barry chocolate - for example, cucumber paired with Cacao Barry Zéphyr, Earl Grey and prosecco.

Autumn will be here soon. Are you already planning your autumn collection?

Yes we will change our afternoon tea seasonally so I am looking forward to the stone fruit season and also using fruit we have preserved in the summer i.e elderberries in elderflower vinegar made from our estate elderflower trees.

Which ingredients are you looking forward to combining with chocolate in autumn?
I'll be looking at raspberries, apples, nuts and also plums and pears to combine the depth of flavour of chocolate with the acidity and texture found in these items.

Do you have any other news to share with our readers?
Well we have a cookery school at the Beaverbrook estate where I am hoping to hold a few themed master classes on bakery and pastry for beginners. Keep an eye on our website for details.